How to Make This Year's Summer The Hottest Ever
The mercury won't be the only thing rising this year.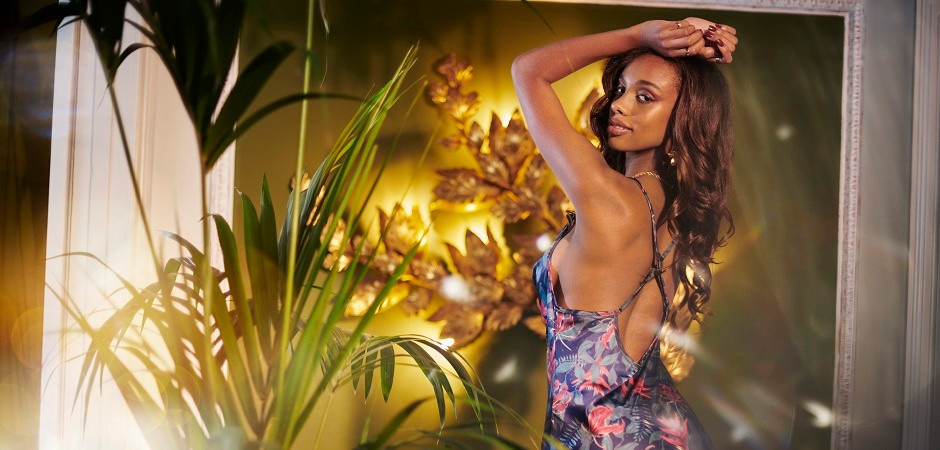 If there's one thing we know how to nail in the southern hemisphere, it's summer. Barbecues, pool parties, endless days at the beach, we've got the works at home and on holidays.
Travelling over the summer is becoming more and more of a reality and you know what that means right? Holiday horizontal refreshment! Frisky festive fun! Summer satisfaction! If you're still not sure what I'm talking about - sex! Sex is what I'm talking about.
Whether you're chilling by the pool at home or getting away from the day-to-day, the summer holidays can be an epic time to get it on and there are heaps of ways you can do so. We gave you our ultimate guide on making Christmas sexy here but making it magic in the summer is a whole other kettle of fish. Here's everything you need to know about having the hottest silly season yet.
Why you should love a summer romp
It's not just the weather that heats up over this period. Did you know wearing socks during sex can make people 30% more likely to orgasm? There are apparently a few reasons for this but what it mainly comes down to is blood circulation.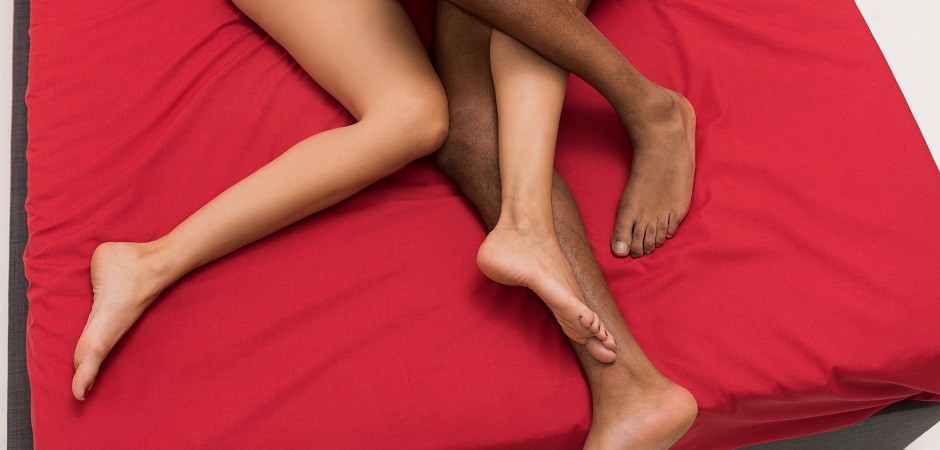 When your body is working to push blood down to your cold feet, it's slowing down circulation to your nether regions and making it harder to orgasm. Warm feet = good circulation and better climaxes.
Your whole body can feel like it's in a warm sock even while you're naked in peak summer time so chances are you won't need anything on your feet during this time of year. Yeah, it can get sweet and sweaty but your V or P will thank you once your blood starts pumping in all the right places.
Lucky enough to have aircon? Get a warming lube like this one to get it flowing.
Going away for a bit of R 'n' R (Rooting and Romping)
There's also something about getting freaky while you're on vacay which is just so much fun. From trying a new position to exploring a fantasy you've been thinking about for a while, the relaxation, extra time and stress relief of getting out of town can do wonders for your sex life.
While you might not be able to bring your whole toy collection away with you, packing a few key tools for your play and pleasure is always a good idea. But what toys are best for which holiday? We've done the thinking so you don't have to.
The Beach
A cold sensation on your warm (hopefully not burnt) skin after being in the sun all day? Nothing like it.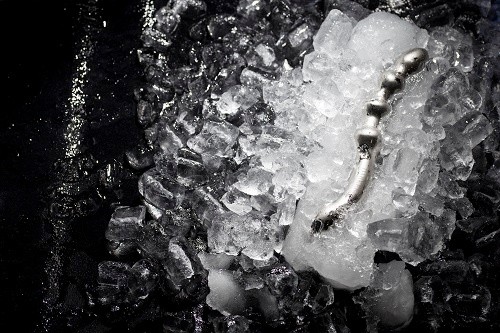 Cool down your favourite metal or glass dildo by placing it in a bowl of iced water until it's nice and cold. Add some lube (the tingling kind will feel amazing here) and run the toy all over your body or your partner's, stimulating all the internal and external erogenous zones as you go.
These toys do tend to be on the heavier side so save them for road trip destinations instead of taking them on planes—explaining why your bag is so heavy to airport security may cause some blushes.
Yes, you've been in a swim set most of the day but switching to a silky lingerie set after you've washed off all the salt and sunscreen feels spectacular.
The Hotel Staycay
In a relationship or not, the world is your oyster when it comes to a bit of good old fashioned hotel hitting it. Play out your fantasies, try some sly exhibitionism with the windows open or lock yourselves in the room for your entire stay with the wild weekend sex toy kit—only lingerie and your birthday suit allowed.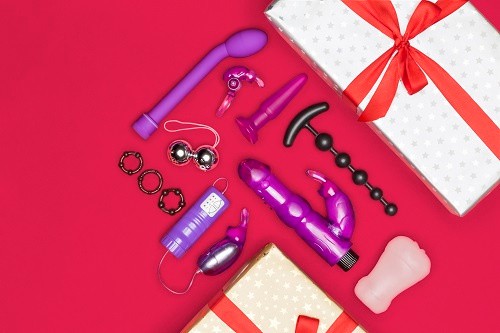 The best part? A lot of hotel rooms have sound-proofing so this is your time to get as loud as you like. Bring the extra loud vibes you only bring out when no one is home or all the paddles, whips and floggers your heart desires.
Even if the room isn't very quiet, do you really care what the strangers next door think?
Holidaying at home
You've found yourself access to a private pool—go you! When you're not inviting your friend's over every other day for impromptu pool parties, it's time to get wet and wild.
Now, we can't in good faith really recommend having sex in a pool as we know chlorine is not the best for your genitals—particularly if you have a vagina, you know, pH levels and such. But if it comes to getting it on in and around the pool, a waterproof, submersible sex toy will be a game changer.
Subtly slip into the Lovehoney Ignite Finger Vibrator (or anything from the ignite range) for vibrations wherever your hand goes or if you don't have nosey neighbours, bring out something bigger with a slick slather of silicone lube to keep the play running smoothly. Keep it to the shallow end though my friends, your vibrator is not a submarine (despite it looking like one) and will break if you take it too deep underwater.
Pro tip for getting your topless tan on? These little suckers will change colour as things heat up, give you gentle suction and they'll keep your nipples from burning.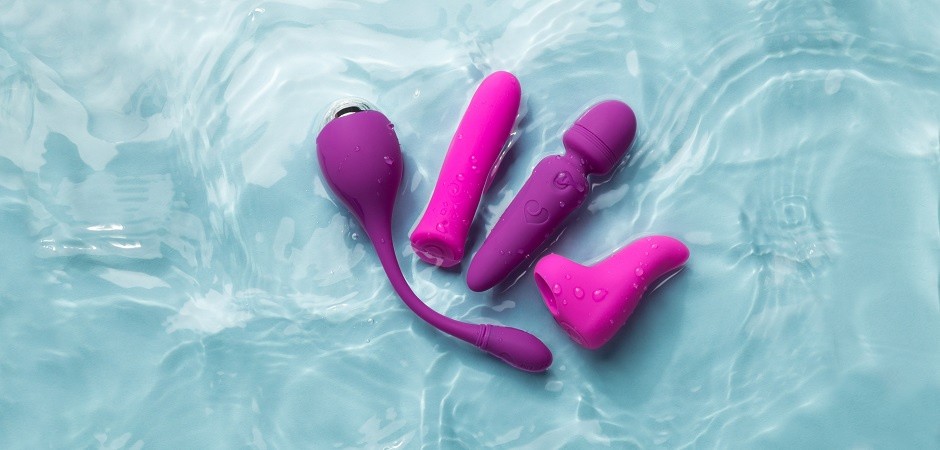 The Camp Out
First of all, good luck to you camping in the middle of summer. Second, you're going to need to be stealthy with this one. As you probably know, tents are notorious for having zero sound-proofing which means unless you're in a secluded spot on your own, you'll probably have an unintentional audience.
It doesn't mean you have to spend your holiday uncomfortable from the camping mattress and horny though. There are ways around it.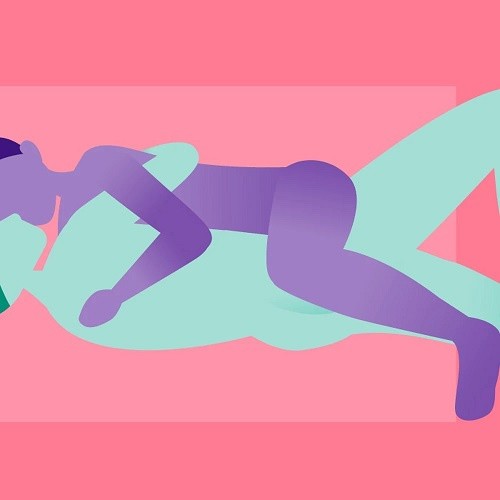 Stepping away from the modern world (i.e. no electronic toys) is probably your best bet here. Try adding a stroker to your cheeky handy for next level stimulation for penis-owners or a pair of jiggle balls inserted into the vagina of your fave vulva-owner during oral sex.
Penetrative sex can also be on the cards but keep it slow and steady, taking the opportunity to try a position which provides deeper, more intense penetration.
The Zen position would work well here in tents, vans or swags alike. If all else fails, crank up the generator for some much-needed muffling of your afternoon delight.
Getting on a plane?
For some people, it's been a long time since they've even stepped foot in an airport let alone been on a plane so we thought we better provide a reminder of what to do when travelling with your sex toy(s).
Pack smart: one or two lightweight toys is probably ideal so choose carefully! Or you know, ignore us and cop the extra luggage charges when you decide to bring your whole collection, we won't judge.
Be mindful of your carry-on: it might seem like the safest place for your fluffy handcuffs or mega dildo to go but these items could get flagged at airport security and kick off some very awkward conversations.
Choose travel locks: take advantage of the many vibes which feature a travel lock setting like the Womanizer Liberty by Lily Allen so you don't have to worry about your toy accidentally getting turned on mid-flight.
Making your summer Christmas magic
Put down the Santa coat. It's too hot. People get hot just looking at you (and not in a good way).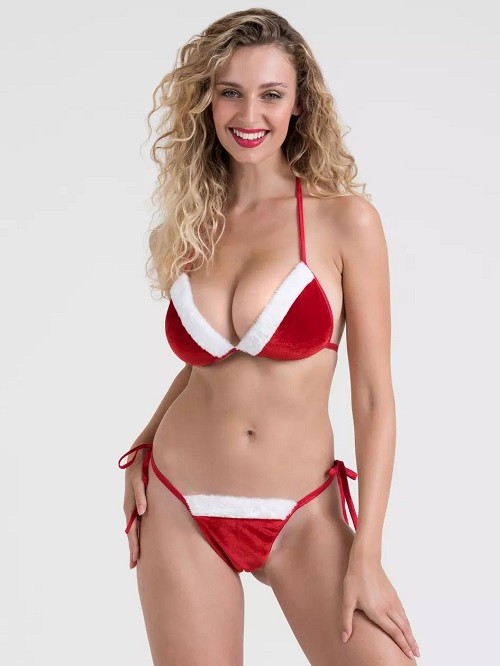 Instead, get around Lovehoney's specially made Christmas cozzies to get into the festive spirit without sweating the day away. We know a Santa red g-string might be a bit too saucy for family time around the pool but save it for later to give your S.O. the best gift ever: you.
Sick of shoe horns and compasses in your christmas crackers? We thought you might be. Which is why we decided to make our own with much funner trinkets.
Spread the Christmas joy with love rings and bullet vibes in gorgeously gift wrapped bon bons to add to stockings, the tree or the festive table.
Again, your Nanna might not appreciate them but your mates sure will.