How to Liberate Your Sex Life with Sex Furniture
Liberate your sex life when you use sex furniture to get the very best angles for mind-blowing sex.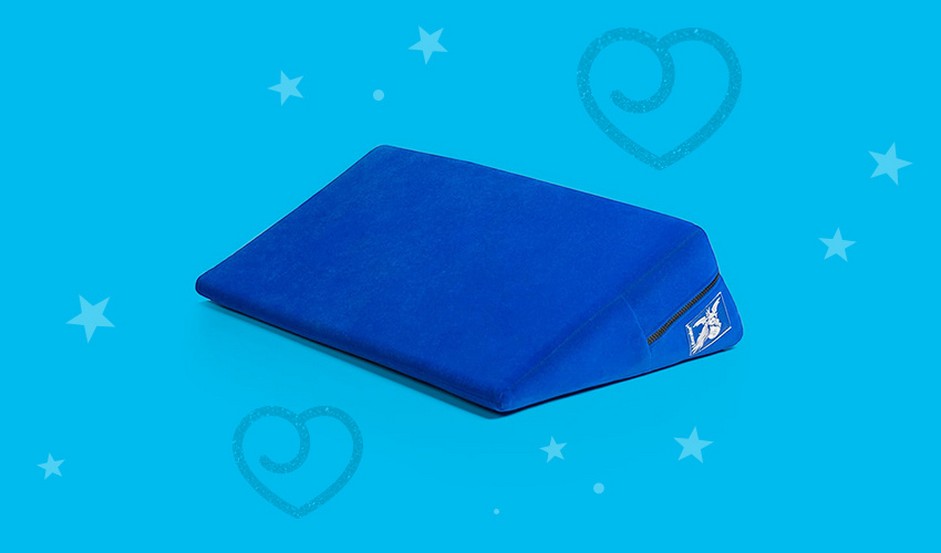 What is sex furniture?
Lovehoney has a ton of sex furniture that makes dancing the mattress mambo better for lots of peeps. The tech term is 'position enhancer', which doesn't sound sexy, but after you've tried it there's no going back. Sex position cushions, especially, make for easier, more satisfying bonking.
Why, you ask?
Well, we've all experienced how tricky it can be to get the right angle of the dangle to deliver you to the O-train. Sex furniture makes that noble quest much easier.
For example, Liberator have wedge-shaped cushions boasting an orgasm-inducing 27° angle that makes precise G-spot contact and deeper penetration easier than watching the Logies.
Who knew that 27° was the secret to a Big O?
Another benefit, if you need more than that, is that they take the strain off of more complex sex positions. Meaning you can experiment more, play for longer, and increase your chances of climax. Bonza bewdy, mate.
Now you might be thinking: "I can use my cushions for sex - I don't need a special sex pillow", but you'd be wrong. Dead cert.
Sex furniture has the right design, the right firmness, and the ease of clean-up that makes them a delightful addition to your love shack.
Check out some of our faves below. You may also like to read more…
How to Use Sex Swings and Furniture
Ride 'em Cowpoke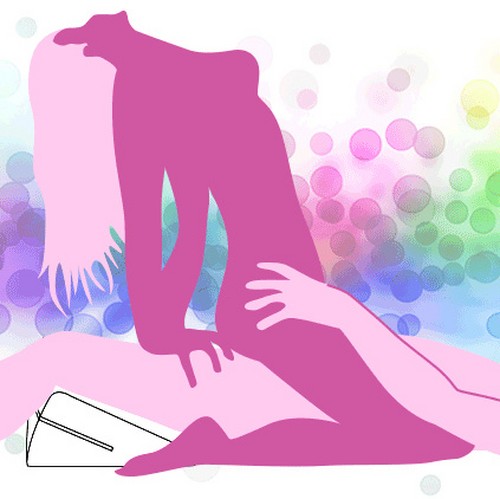 Anyone who's sat on their bonk buddy during rumpy-pumpy knows the angle of the dangle is a tricky balancing act.
It's tough to squat on them to your satisfaction when they are simply too low.
To lift them up and end your hardcore workout, try the Liberator Wedge.
By raising your flame's pelvis, it makes riding them for longer easier. Biggest bonus and drumroll - it positions you for sensational G-spot and P-spot pleasure.
Play around with the wedge and try it under the knees or bum. Different motions might work best in different pozzies.
Top-tip: For peeps with vajingos we recommend keeping butt-to-hip contact and shifting your pelvis back and forth, rather than bouncing, for delicious G-spot pleasure.
Lazy Doggy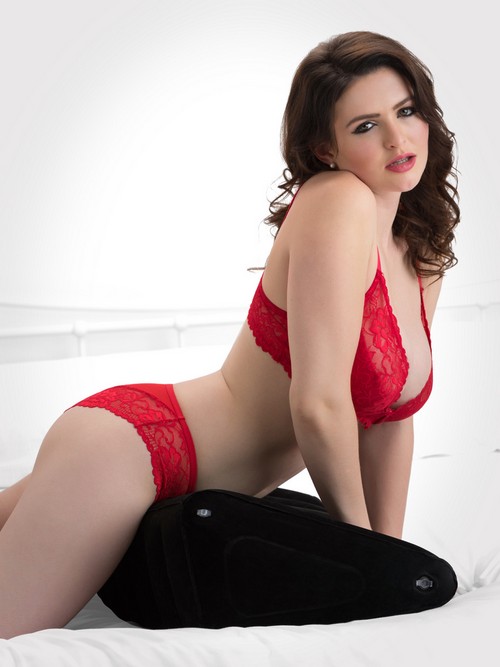 Doggy style is the fave sex position for a bucket-load of people.
So, how do you make doggy better? Making it even easier, natch.
The DOMINIX Deluxe Inflatable Sex Position Wedge is the perfect addition to your furniture.
It supports the receiver's hips and torso, and lifts their tush into an enticing pozzie for entry.
Top-tip: Want to try anal? The inflatable wedge gives the receiver the easiest pose without tensing a single muscle. And that, my friends, helps relax their mind and bod for sweet butt play.
T-Bone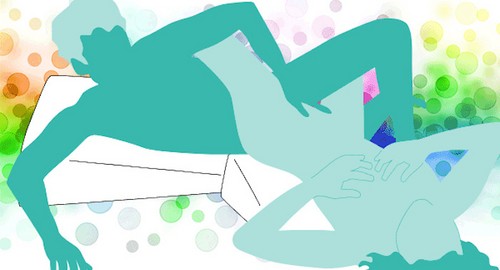 A lot of vulva owners reckon that penetration angled slightly to the left or right brings them the most pleasure. So, when you can combine the perfect angle with clitoral stimulation, get ready for a trip to O-town.
The T-Bone sex position puts you and your partner at right angles, which makes angled penetration and clit access a piece of cake, and gives you both sensational views.
The Liberator Sex Position Wedge Ramp Combo comes with both the classic Wedge and the Ramp. They can be combined in almost any formation for completely customised position play.
For example, the Ramp supports the penetrator while the Wedge lifts the receiver's nether regions for optimal penetration and a ticket to the Big Parade.
Top-tip: If you like to add toys to the mix, the T-Bone lets you both do it, thanks to the side-on pose. Now you can add blended climaxes to the attraction. Pick up a prostate massager and bullet vibrator to really upgrade your sexy time.