How Anal Toys Can Supercharge Your Orgasm
Could a bit of backdoor action be the key to supercharged orgasms? Learn more about how anal toys can help you reach the ultimate climax.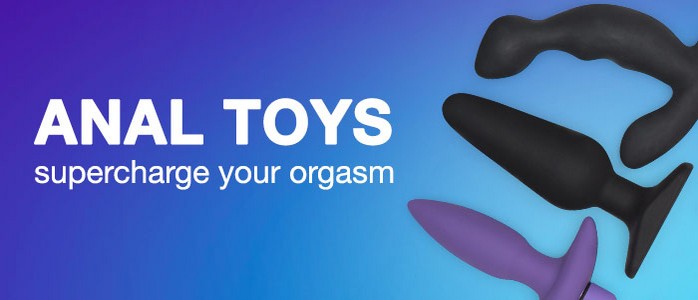 Just as anal is for everyone, so are anal orgasms. And they could very well be the key to taking your vaginal, clitoral or penile orgasm to earth-shattering new heights.
One of the best things about anal is that anyone and everyone can enjoy it, no matter what bits you have or who you're attracted to. Not only is anal wonderful when served as the main dish, but you can also dabble with some anal action while stimulating other areas of your body.
So, let's get straight to the juicy bit - here's exactly how to have an anal orgasm using anal toys or other backdoor stimulation so you can take your next romp to orgasmic new levels.
Anal sensations
Here at Lovehoney, one of the main questions we get asked is "What does anal feel like?" To be perfectly honest, anal sex can take a few goes to get used to before you really start enjoying it. Everyone's body is different and experience various sensations differently too, but for many people anal can almost feel like a reverse #2, but waayyy more pleasurable.
Whether you go up your clacker with a finger, an anal sex toy or even a full-blown pecker, there's a good chance it'll feel a little uncomfortable the first few times. Whether that's down to nerves, anxiety, or the fact that your hind end can take a while to warm up, don't be put off if your first anal experience isn't as pleasurable as some people make out - it can take a few goes to get the hang of it and figure out which possies works best for you.
What is an anal orgasm?
To put things simply, an anal orgasm is when you pop your cookies through anal stimulation, whether that be rimming, pegging, fingering, touching or any other kind of penetration.
For the lads and penis owners of the world, the male anal orgasm can come on pretty quickly thanks to the sensitive nature of the region, particularly if you're stimulating the P-spot or prostate. You can expect an anal orgasm to start as deeply intense contractions in your junk that spread throughout your whole body. They also often last longer than when you usually blow your wad, plus you might even be able to achieve multiple orgasms in a row.
Anal stimulation for women and vulva owners can also result in an explosive full-body finale. Many people don't quite realise how far the clitoris extends, with the 'legs' often reaching far back into the bootyhole. The clitoris can also be stimulated via the perineum. So, for the people with vaginas, anal play not only stimulates all those sensitive nerves in the anus - it can also get that pretty pistachio going from around the back too. Because anal orgasms for vulva owners stimulate a whole bunch of incredibly sensitive areas, anal climaxes are often some of the most intense releases experienced. You can use anal toys to help you get there, and these can even be used at the same time as vaginal penetration or clitoral stimulation to really get your rocks off. Sometimes there's nothing like a bit of double penetration or DP to completely push you over the edge.
How to have an anal orgasm?
The only way to reach anal orgasm is with anal stimulation, and using anal toys to trigger your tushy is a wonderful way to work yourself to an anal finale. Just like regular sex toys, there's a whole heap of anal toys that have been specially designed to pleasure your peachy cheeks. Choose from butt plugs, anal beads, prostate massagers, anal dildos and anal vibrators. Here's a quick rundown of how each toy can help you to achieve pure anal bliss.
Butt Plugs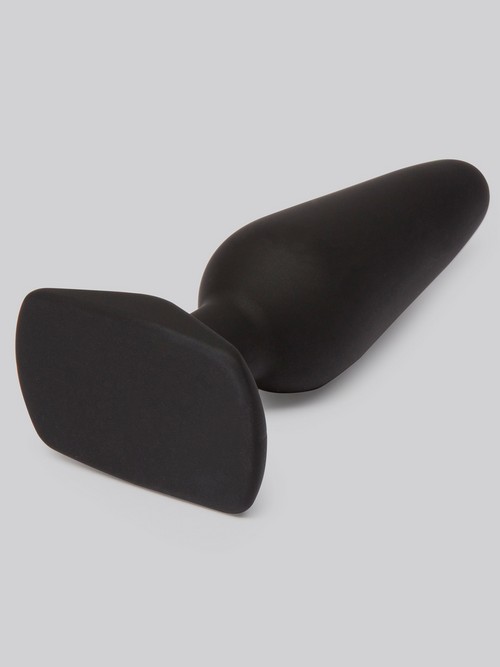 Butt plugs come in a whole bunch of different shapes, sizes and materials. Choose from vibrating plugs, glass plugs, tail plugs, large plugs, jewelled plugs, inflatable plugs… Honestly, the list is endless.
Butt plugs are perfect for creating that amazing filled up feeling that comes with plugging up your back passage. Plus, they're a great way to warm your tushy up for some full throttle anal action. Use the Lovehoney Ignite Silicone T-Bar Butt Plug for fulfilling anal play.
Anal Beads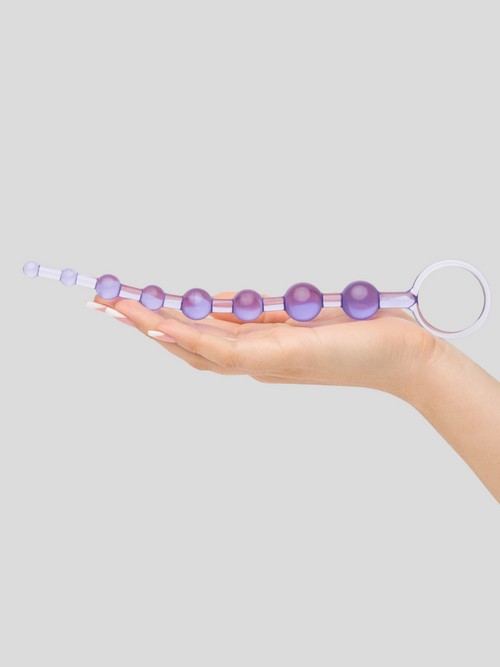 Anal beads, like the BASICS Anal Beads 8 Inch, are an amazing way to explore your back passage. You can enjoy the 'popping' feeling as you insert the beads into your nipsy, but these sensations are even more intense as you remove the beads.
For best results, gently remove the beads as you approach the gland finale. The sensations will send you over the edge and on your way to anal bliss.
Prostate Toys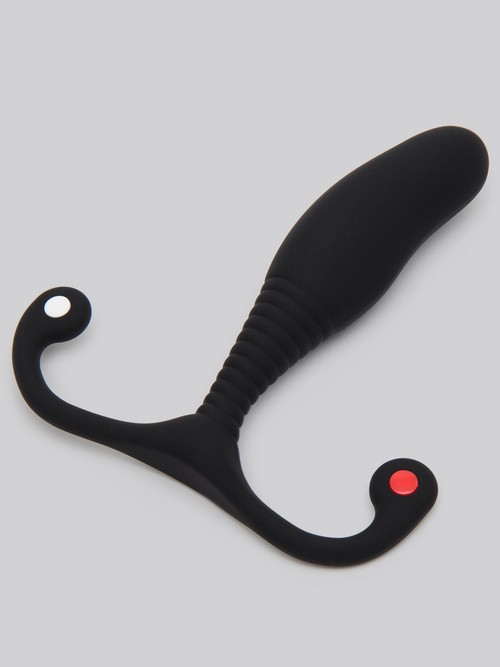 Although prostate toys are generally marketed towards the lads and penis owners, everyone can enjoy them. Not only are they perfectly curved for hitting that hidden walnut, but they're also often nice and slimline, making them ideal for bot-bot beginners.
The Aneros Trident MGX Prostate Massager is perfect for massaging those internal hot spots to bring you an explosive result.
Anal Dildos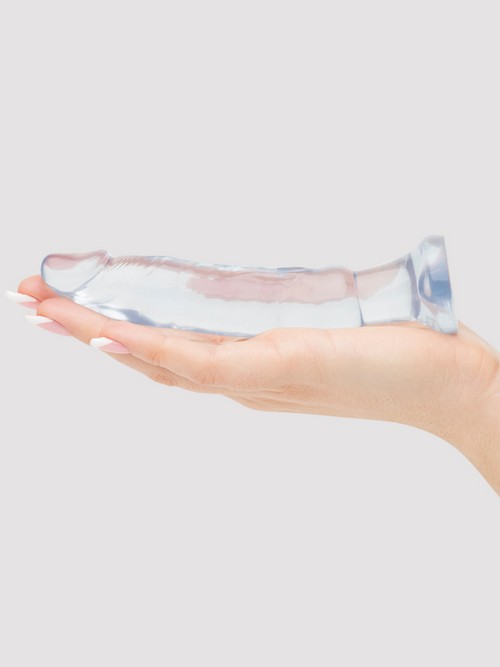 Anal Vibrators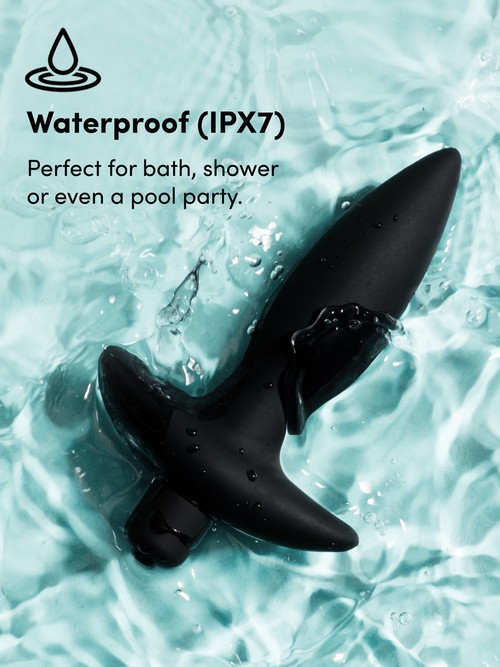 Some anal vibes even use a removable bullet vibrator so you can use it on other erogenous zones around the body.
Booty Kits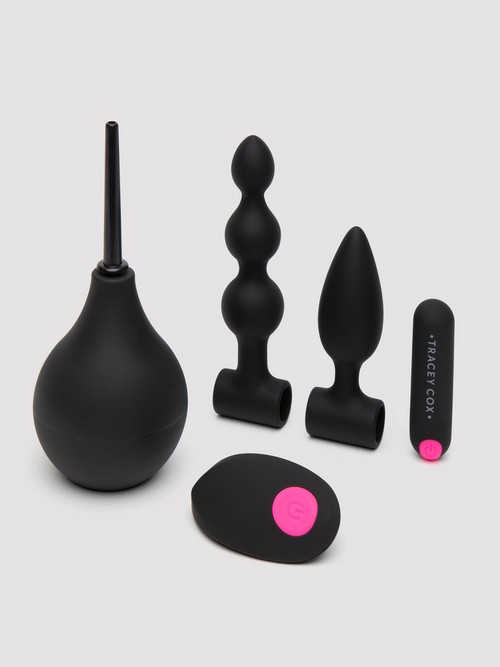 Can't decide which toy to try? Take the hard work out of guessing which will work best for you by picking up a booty bundle. Plus, you'll save yourself a few dollars by buying everything altogether rather than separately. The Tracey Cox Supersex Anal Beginner's Kit comes complete with a butt plug, anal beads, rechargeable bullet vibrator and anal douche so you can start exploring those anal sensations.
Whatever toy you land on, just make sure to give it a good drenching of anal lube to make the experience even more pleasurable. The Lovehoney Discover Water-Based Anal Lubricant is a crowd fave and it's compatible with all sex toy materials, so you don't have to give it another thought.
Four top recommended anal toy choices
So without further ado, here are our top four picks to help you hit that anal high.
4th Place: Lovehoney Pure Pleasure Sensual Glass Butt Plug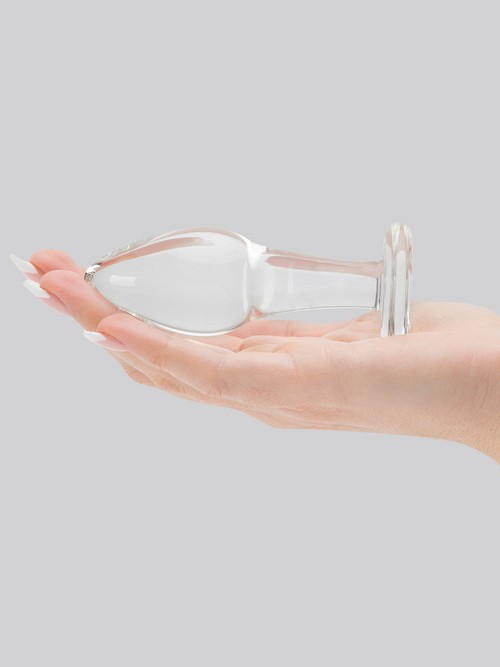 Keep it simple with this borosilicate glass butt plug. Feel perfectly filled up with this butt plug. The tapered tip and slender bulb make for easy insertion and comfortable wear for butt play beginners. Experiment with different sensations by warming or cooling this plug before use.
While it's inserted you can also pleasure yourself in other ways to make for a full body explosion. The gentle pressure of this plug against your internal sweet spots is sure to lead to toe curling results.
3rd Place: njoy Pure Plug Small Stainless Steel Butt Plug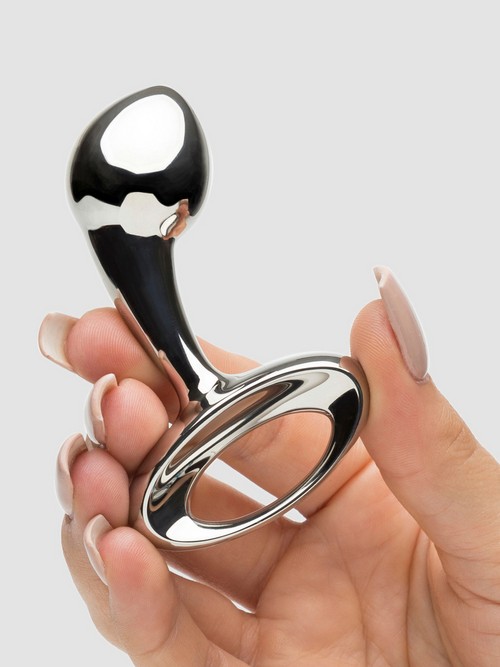 Enjoy added sensations with this small, stainless steel butt plug. Its smooth metal finish and curved shape stimulate your internal hot spots, and at 140 grams, this nifty is comfortably heavy - giving that oh-so-loved feeling of fullness. Whether you've got a penis or a vagina, you can take pleasure from this delightful butt plug.
Wear this booty plug in the lead up to some horizontal refreshment so you can get your blood pumping. But be warned, the constant internal stimulation with its smooth curves and bulbed head might cause you to pop your cookies before you can get lucky.
2nd Place: Lovehoney Classic Silicone Anal Beads 10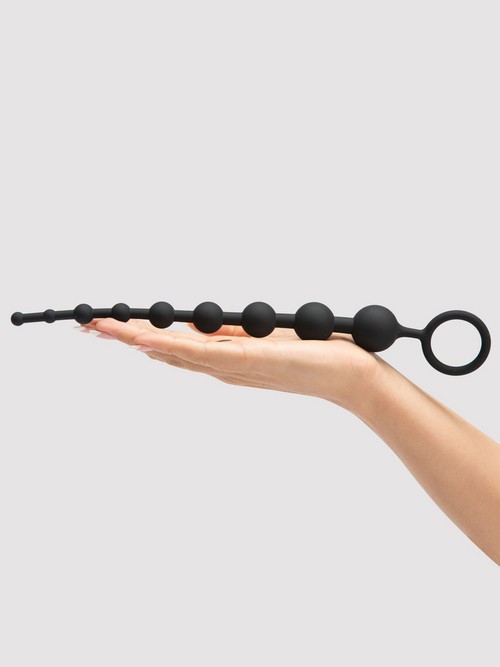 Tapered beads are perfect for progressing your anal play with a single toy. Enjoy the filled-up sensation as you gently insert the length of these anal beads before getting down to business. Just lather them up with a good drizzle of anal lube before popping the beads in one at a time to help ignite that fire in your loins.
The point of beads is to intensify your peak. Remove slowly as you climax to bring on a full-blown anal orgasm. This set is slim and flexible making them perfect for beginners.
1st Place: Tracey Cox Supersex Rechargeable Vibrating Butt Plug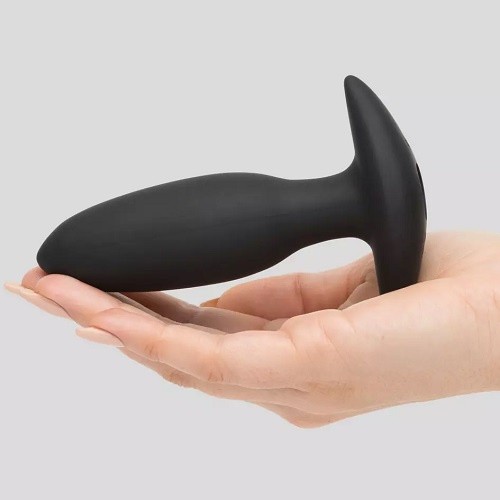 Our top pick for anal sensations is the Tracey Cox Supersex Rechargeable Vibrating Butt Plug. The internal vibrations are deeply stimulating and are sure to take you over the edge. Enjoy the incredible comfort of the silky silicone and the peace of mind offered by the flared base. The tapered tip and teardrop body also make for easy insertion.
For many people, a vibrating butt plug is all they need to reach that anal O, but that's not to say you can't throw in some vaginal, clitoral or penile stimulation to make for a truly explosive gland finale.
Explore Lovehoney's Top Anal Toys