Horny Women in History
Yes, women can enjoy sex while leading the charge for societal change.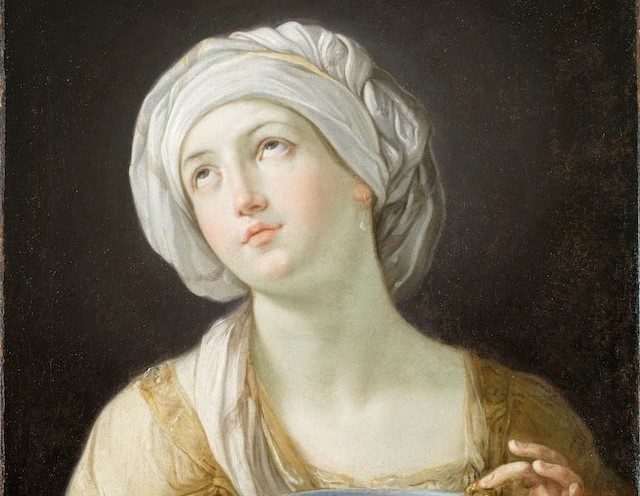 Want to have a sex life that's worthy of making it into the history books? Look, don't we all.
This International Women's Day, we thought we would switch up the well-intentioned accolades and dive into some horny history instead. In a world where powerful women are often condemned for showing any form of sexual desire, it's easy to believe that being a strong, independent woman involves repressing all erotic impulses. However, here at Lovehoney, we believe empowerment and eroticism are not mutually exclusive.
So, instead of vilifying women for enjoying the good ol' mattress mambo, why can't we celebrate them for relishing in those sweet sensations? After all, maintaining a healthy and enjoyable sex life has countless benefits for a woman's physical, mental, and emotional well-being.
Are you ready for some titillating tales of sexually independent women?
Catherine the Great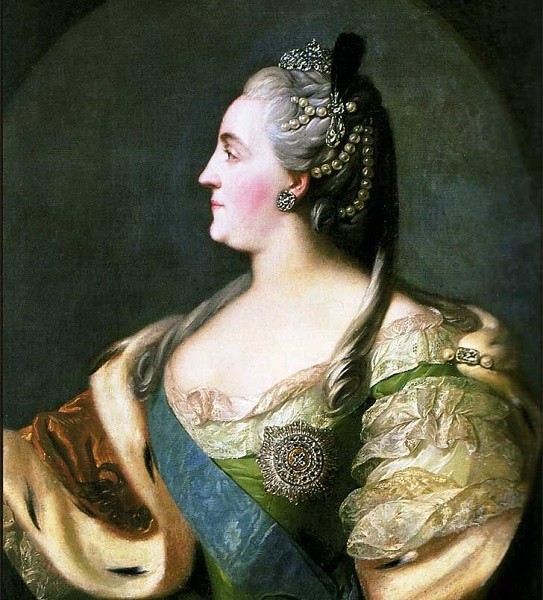 When attempting to describe the longest-reigning empress of Russia and her immense contributions to the country, the word "great" seems like a bit of an understatement. Catherine was a true overachiever, accomplishing an astonishing array of political, cultural, and military successes throughout her thirty-year reign in the 18th century. She transformed Russia into a formidable and efficient bureaucracy by strengthening the economy, modernising society, and championing the arts, sciences and female education.
However, no amount of political prowess was going to stop her from enjoying more than a couple love affairs in her free time.
Records show that Catherine the Great had not one, not two, but a dozen lovers during her reign as empress, blurring the line between pleasure and politics in a very friskier fashion. While we can't confirm if political advantages were her kink, we do know that Catherine had an insatiable appetite for romance and affection, likely due to her loveless first marriage. A daily dose of lovin' was certainly a priority for the empress, who once wrote in her journal that "the trouble is that my heart is loathed to remain even one hour without love." Rumour has it, this need for love may have led to some leud places.
While we will intentionally skip over the many myths surrounding Catherine and her sexual desires (no horses permitted here, folks), there is one rumour that we couldn't resist mentioning. Urban legend suggests that Catherine may have taken a liking to erotic furniture, filling an entire private chamber in her palace with chairs and tables adorned with enough bits and bobs to make even us at Lovehoney blush. While such rumours were most likely spread by Catherine's political enemies to undermine her reputation and authority, it's fun to imagine that Catherine sparked the "sex room" trend way back in the 18th century.
No matter whether the myths were true or not, it's empowering to see a powerful woman taking charge of her sexuality while also ruling an empire.
Cleopatra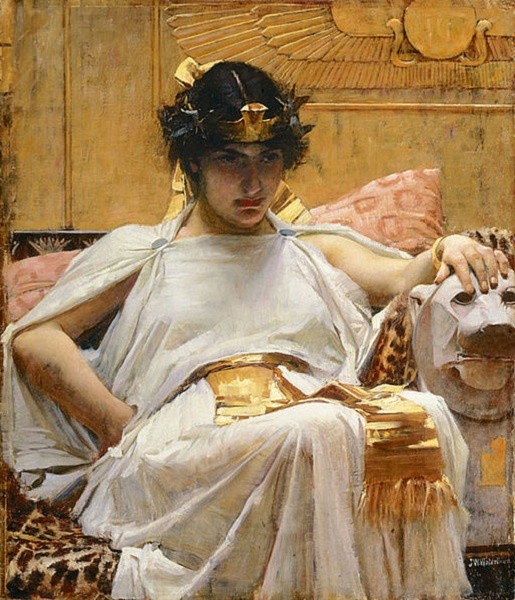 Often diminished to just a promiscuous seductress, Cleopatra's story stems further than her doomed love story with Roman general, Mark Antony. The Egyptian Queen's unapologetic embrace of her sexuality and her ability to use it to her advantage was a bold and empowering assertion of her agency and a powerful challenge to the patriarchal norms of her time.
With a brain as sharp as her eyeliner and wit as quick as her tongue, Cleopatra ruled over Egypt between 51BC and 30BC with all the grace and charm of a modern-day CEO. During this time, it was not a coincidence that the ancient queen had intimate relationships with two of the most powerful Roman men of her era, Julius Caesar and Mark Antony.
With a deep understanding of the power dynamics at play, Cleopatra knew how to use her charming wit and femininity to secure powerful allies in Caesar first, and Antony second. Whether she was fighting to reclaim her throne or expand her territory, Cleopatra knew what she wanted and knew how to get it. Plus, considering both love affairs lasted many years, we can assume she also enjoyed some extra benefits as well.
Rather than be a passive victim of male desire, Cleopatra was an active participant in her own sex life and the master of her own destiny. Owning your own female sexuality has power, after all.
Harriette Wilson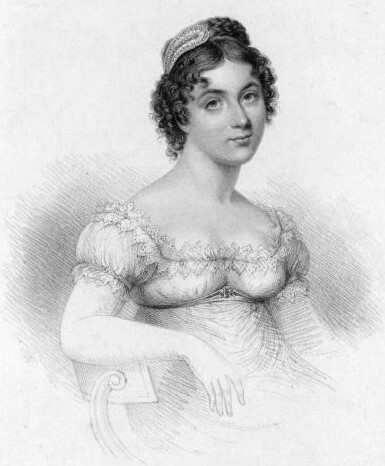 Move over, Regina George – this tale is sure to put the iconic Burn Book to shame. With a bit of a feminist twist to it though, of course.
As a prominent British courtesan in the 19th century, Harriette Wilson had a job that many women of her time could only dream of – being paid to hang out with the rich and powerful. Known for her beauty, wit, intelligence and charm, Harriette entertained quite a number of high-profile clients including the Duke of Wellington and Prince of Wales (who later became King George IV).
Due to this popularity, she was able to negotiate favourable terms with her clients including a set salary which allowed her to secure a comfortable, independent lifestyle. Being the entrepreneurial woman she was, these contracts also included promises to support her in her old age.
However, as Harriette got older and the crows-feet wrinkles started to appear, many of her high-profile clients deserted her for younger companions – taking their promises of a pension with them. Little did they know, this would lead to a scandalous kiss and tell.
Bitter and broke, Harriette came up with the best way to secure her future while also getting revenge for the broken promises. A true wordsmith at heart, Harriette decided to write a number of tell-all memoirs detailing every bump and hump of her career. To monetise her efforts, Harriette sent over 200 letters to notify the men involved and offer an escape route: £20 to be excluded from her writings for one year or £200 to be left out entirely. It's safe to say, there was a rush to keep things hush-hush.
The memoirs were published in 1825 and shared all the juicy details on those who didn't pay up, marking one of the first examples of a woman writing openly and unashamedly about sex in the 19th century. This was a bold move for a woman of her time, and it helped to pave the way for future generations of female writers who would tackle similar themes in their work.
Frida Kahlo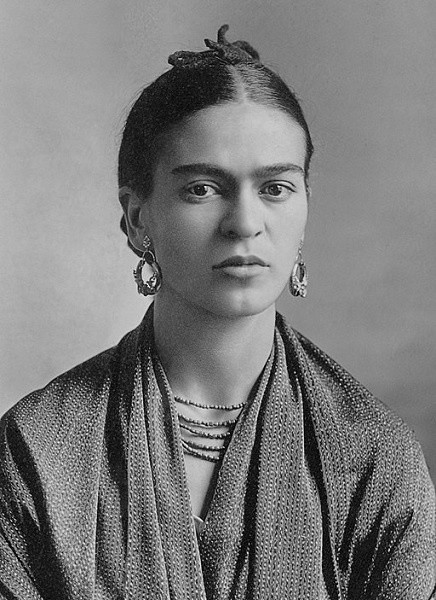 While one woman may wield her sexuality as a means of gaining power, another will embrace sexual liberation purely for the pleasure it brings. The latter best describes the influential Mexican artist, Frida Kahlo.
Best known for her unique and colourful self-portraits, Frida was just as open about her sexuality in real life as she was in her work. Despite the times she lived in, the artist was open and proud about her bisexuality and often reflected her intimate relationships with women and men in her paintings. All while she was married to the famous Mexican artist Diego Rivera, might we add.
Frida was bold and unapologetic about her intimate experiences in her work, often visualising romantic and erotic encounters which challenged societal norms at the time. Most notable was her painting, "Two Nudes in the Forest", which was rumoured to be a gift to her lover and famous actress Dolores del Río. The work features two naked women resting in an intimate position with one's head in the other's lap and is believed to symbolise Frida's bisexuality. Whether gifting portraits to her lovers or sending love letters, Frida was always open with her affection and willing to challenge gender norms with conviction.
Sidonie-Gabrielle Colette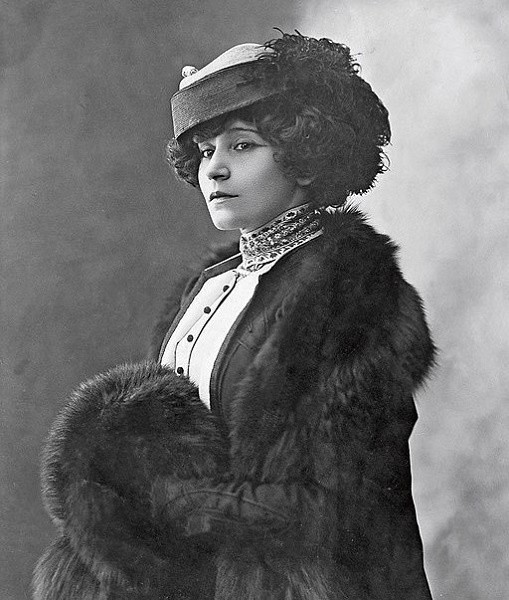 Last does not mean least when it comes to French writer and playwright, Colette. Known simply by her last name, she is remembered not only as one of the most important French writers of the 19th century but also as a fiercely independent and non-conforming woman.
Colette's open sexuality and desires were a defining aspect of her life and work, challenging the prevailing societal expectations of women and how they should express intimacy.
Despite being married three times throughout her life, Colette never sustained a monogamous relationship and instead chose to live and love on her own terms. A perfect example of her defiance is represented in one notable incident when Colette kissed her masculine-presenting girlfriend while on stage during a performance and almost incited a riot inside the Moulin Rouge.
By refusing to be constrained by marriage and gender roles, Colette represents a truly authentic exploration of sexuality one can only aspire to achieve. Her legacy as a feminist icon and trailblazer continues to inspire and empower women to this day, and her example stands as a powerful testament to the importance of sexual freedom and independence for all individuals, regardless of gender.
Enjoy history-making highs
While it's fun to take a sneak peek into the sex lives of others, we ultimately hope these stories of female desire and defiance inspire you to start your own journey towards sexual empowerment this International Women's Day.
Create memorable moments with these products