Sex Up Your Style with High-Necked Bras and Bodies
Add hints of seduction and sensuality to your daytime outfits with these latest in sexy lingerie styles.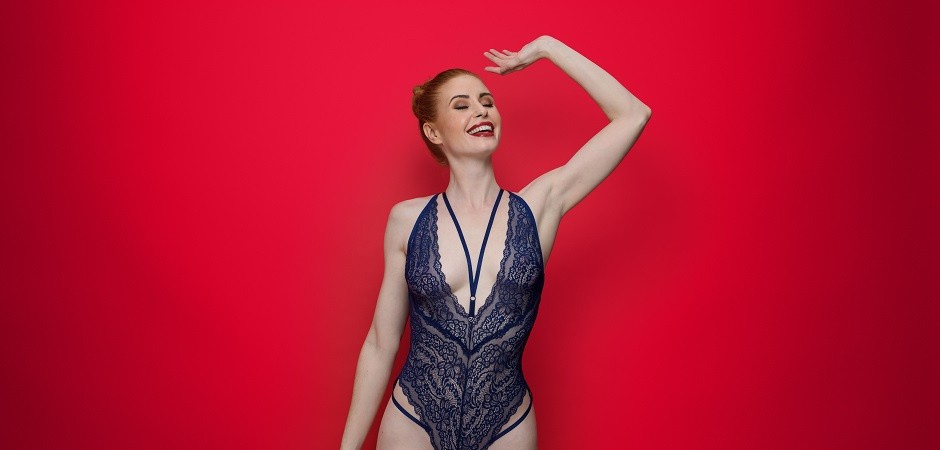 We're uber-confident that you're going to want to get yourself into some of these high-necked bras and bodies to really sex up your style, sister. Why hide away your glamorous undies under your day-to-day wear, when these fashion-forward and flirty styles can add hints of night-time sensuality and seduction to your daytime outfits?
That means chucking your T-shirt bras and invisible straps into the bottom drawer to give them some overdue long-service leave. To rock this sexier look, we're hot to trot with layering styles and fabrics to create outfits that have understated intrigue.
You might reckon it's not on to incorporate bras with halternecks, criss-cross straps, mesh backs and keyhole fronts into your style – but the key to success is loose layers. After all, an erotic dancer's intrigue isn't from walking out on stage naked from the get-go – it's from the arousing and fascinating tease about what's under those layers that both conceal and reveal.
So choose some soft cotton tops and casual, cutaway tees and pair them with pastel lace undies in the daytime, then switch to sheer fabrics and strappy finishes for night-time.
Beautiful bras with back detail are perfect for teaming with backless tops and make dreamy date outfits that are guaranteed to get your beau all steamed up and ready to rumble.
Here, we've put together four looks that incorporate lingerie as outerwear that we think will really wow. Want to make sure your nips stay under wraps? These lingerie pieces are sheer and the models in our photos are wearing nipple covers. Grab a pair that match your skin tone from your local lingerie shop to get the same look or, if you're feeling extra-racy, get some fun nipple pasties that were made to be seen from Lovehoney.