Generation Kink: Sexy Stats on Each Generation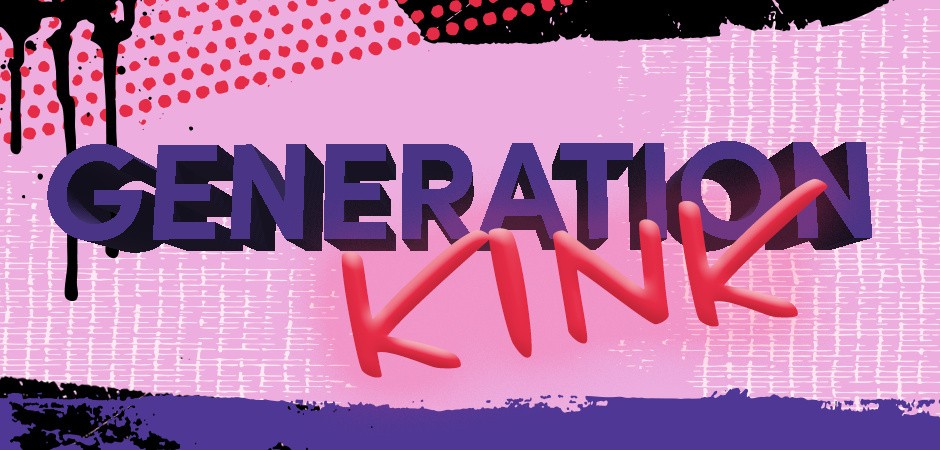 From the hard working Baby Boomers to the creative Gen Z's, there is fabulous sex happening across every generation. We wanted to know more about age and sexuality, so we pulled a few sexy statistics on exactly what each of the generations is loving in the bedroom.
In the name of science, sit back while we answer the age old question: what does each generation prefer when it comes to getting down?
Getting Down with Gen Z (Ages 18-24)
Our youngest generation, Gen Z-ers are known for their creativity and progressiveness. In the bedroom, they love to try new things and use their imagination. This generation are investing in their sex lives, coming in second place for sex toy page views despite being the smallest age range since adult Gen Z ranges from just 18-24.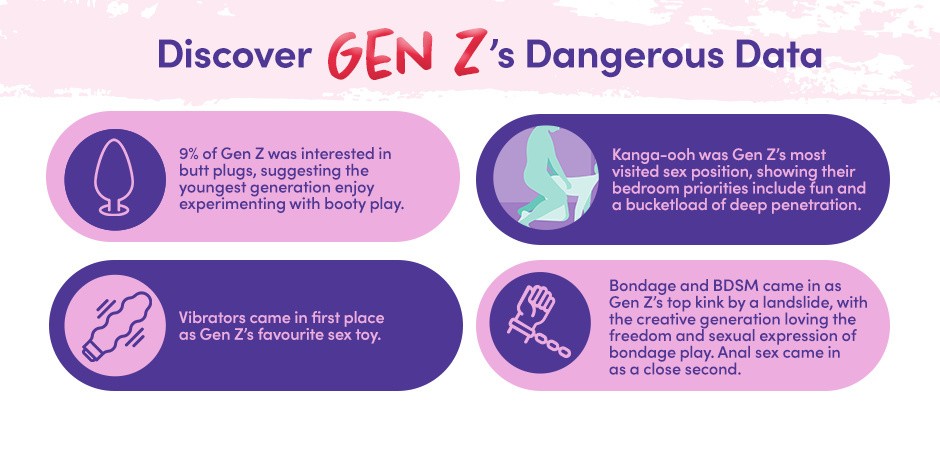 Millennial Mattress Mambo (Ages 25-44)
Open and adaptive millennials are natural challengers who question the status quo, both in life and in the bedroom. Millennials are the number one generation to invest in sex, which makes sense for these shrewd consumers who put their money where their mouth is and their mouth where their — well, we'll leave that up to your imagination.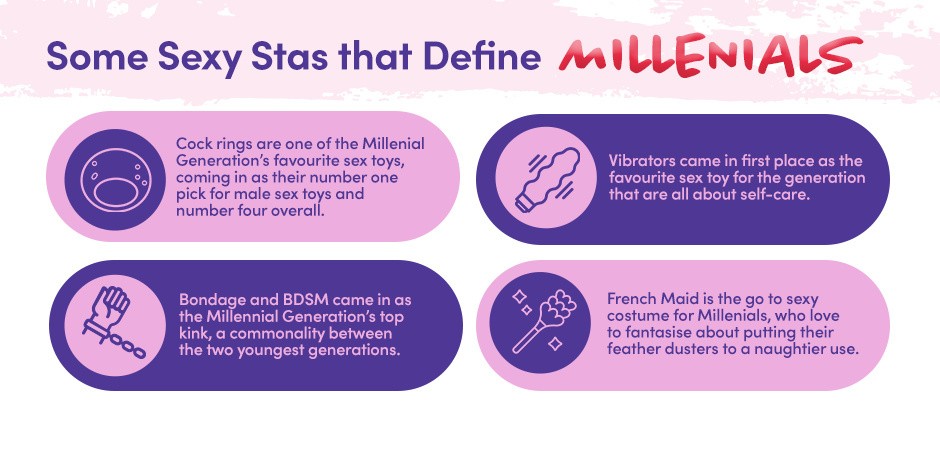 Sex with Gen X (Ages 45-54)
Generation X are known for being independent and having a work-hard play-hard attitude. With cock rings just missing the top 3 podium for this generation, we know they love to give it as good as they get it.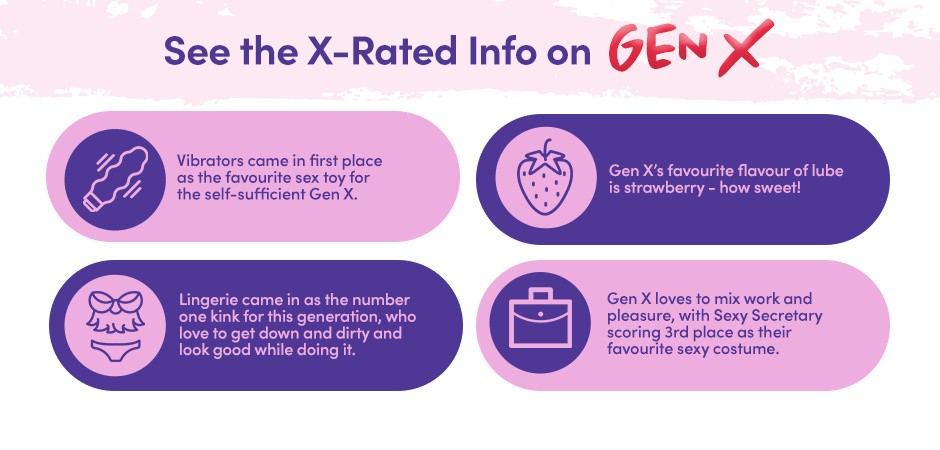 Baby Boomer Bedrooms (Aged 55+)
Baby Boomers are known for being resourceful, relationship-oriented and hardworking. The most mature cohort, Boomers know themselves and what they like. This generation are the OG liberators, contributing significantly to normalising sex outside marriage. Some even call this generation the inventors of the one-night-stand.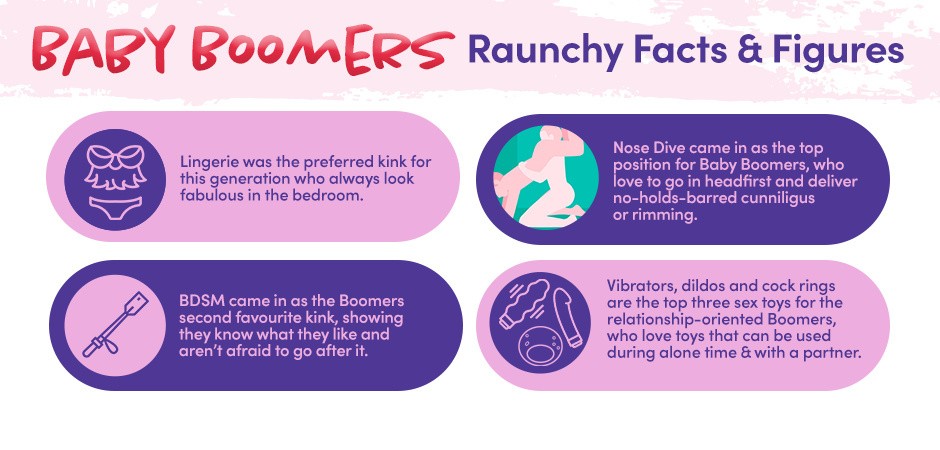 We hope you enjoyed having a peek at some of the sexy trends across each generation. If there is one thing we can see connecting the generations, it's a toe-curling sex life — whatever that might mean to each cohort.
Explore our lingerie, flavoured lube, vibrators and BDSM collections today to shop your favourite kink!