These Are The Funniest Festive Sex Toy Searches of 2018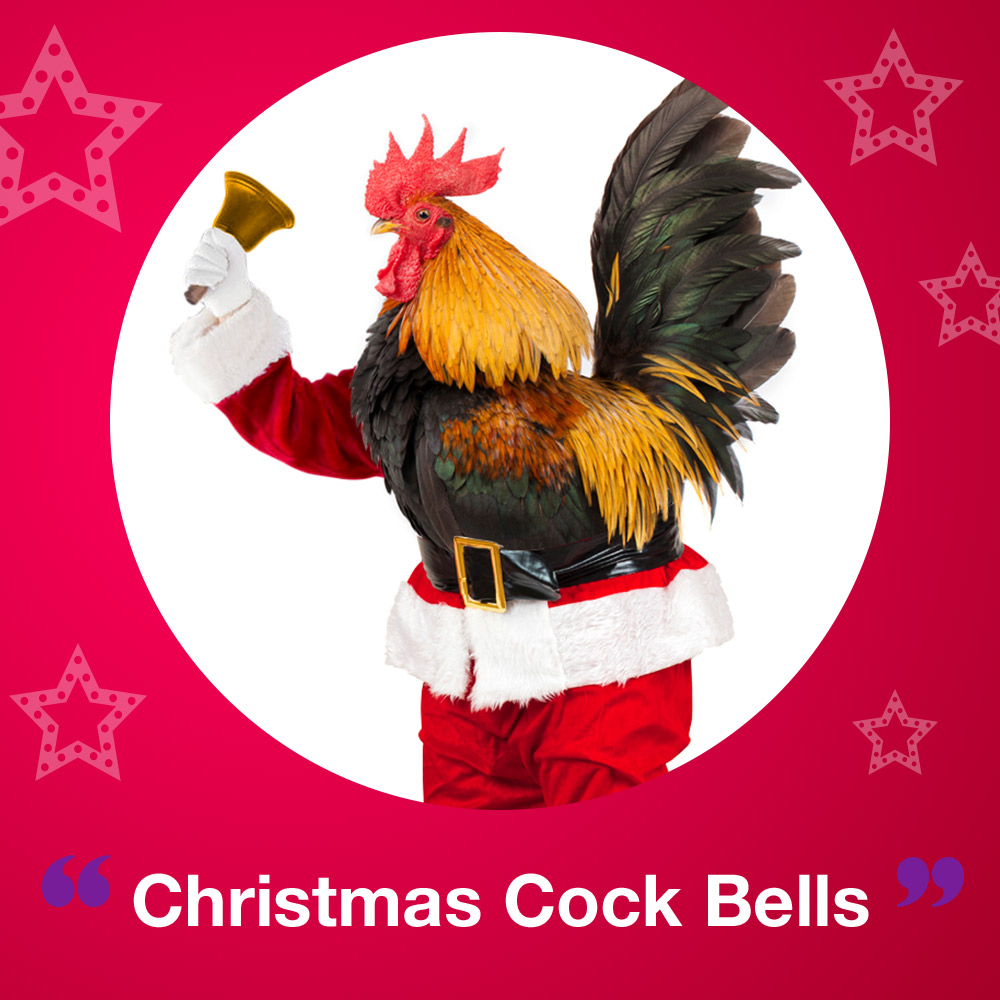 From 'spider condoms' to 'parrot sale in India', we've had some pretty weird and wonderful searches on the Lovehoney website in the past year.
Our top 101 searches left tears in the eyes of everyone at Lovehoney HQ, while our spooky Halloween edition caused a few shivers (not to mention raised eyebrows).
So what better way to celebrate the holiday season than with a round-up of our favourite unique Christmas search terms?
From typos, to very niche product requests, to copy-and-paste gone awry, we've rounded up 52 of our favourites to tickle your festive funny bone.
All together now: "jingle boils, jingle boils, Christmas launderette..."
---
All I want for Christmas is...
1. tinsel butt plug
2. jingle boils
3. christmas tree dildo
4. bishop vibrator
5. black tingle balls
6. anal stocking
7. jesus christ dildo
8. christmas cock bells
9. nipple tinsel
Don't forget the...
10. christmas frackers
11. christmas clander
12. christmas chackers
13. christmas crackets
We hope this was Autocorrect's doing
14. christmas nipple taxi
15. christmas underwater
16. grenade christmas
17. satisfying penguin
18. christmas stalkings
19. christmas condones
20. holly cow
21. christmas sexy snags
22. christmas stickings and suspendars
23. santana knickers
24. christmas lingered
25. christmas fancy dredd
26. santa pitiful
27. christmas launderette
28. christmas might wear men
29. christmas but then plug
What do you give the person who has everything?
30. nightmare before christmas inspired jack and sally ring for men
31. latex rubber siberian husky headgear mask halloween fancy dress christmas party
32. festive extra quiet silicone realistic dildo black
33. christmas vibrating tongue elf
34. cat ladder christmas advent calendar
35. sexy santander out fits 4 women
Now that's an odd Christmas dinner
36. cock sauce
37. turnip vibrator
38. breaded dildo
39. turkey baster
40. extreme goose
41. christmas cookie lube
42. fluffy chicken
43. turkey slap
44. natural roasted peanut butter crunchy tub, 1 kg
45. pickled onion condoms
46. jessica trifle
47. jolly green jive turkey
48. mama cabbage
I think you may be in the wrong tab
49. christmas bin collection
50. what to write in a christmas card
51. whitney hustons life story when is it being shown on tv over christmas
And finally... what?
52. christmas baknin
---
You may also like: