Couples Sex Toys for Gay Men: The Best Sex Toys for MLM Relationships
Explore the best gay couple's sex toys to use with your boo. Hetero couples can't have all the fun - these top gay sex toys will transform your bedroom antics.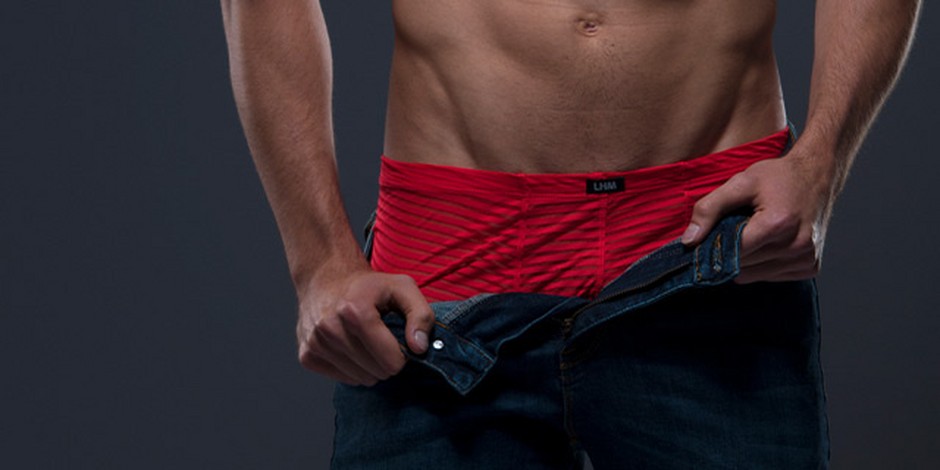 Sex toys don't discriminate: they're made for anyone and everyone who wants them. That's why no type of sex toy or butt plug is inherently "gay."
Nevertheless, gay culture - including gay sex culture - is indeed a thing. That's why there are certain sex toys that appeal more to gay, bi, and queer men than straight guys. For example, a queer man might be more likely to buy a Fleshlight shaped like a male porn star's butt than one shaped like a female porn star's vulva. He may be more likely to buy an XXL butt plug to help stretch things out down there. So what about gay couples toys? Surely hetero couples don't get to have all the fun when it comes to experiencing sex toys together. Here are our top picks for couples sex toys for gay, bi and queer men!
A Remote Control Vibrating Prostate Massager or Butt Plug
Lovehoney High Roller Remote Control Rotating Prostate Massager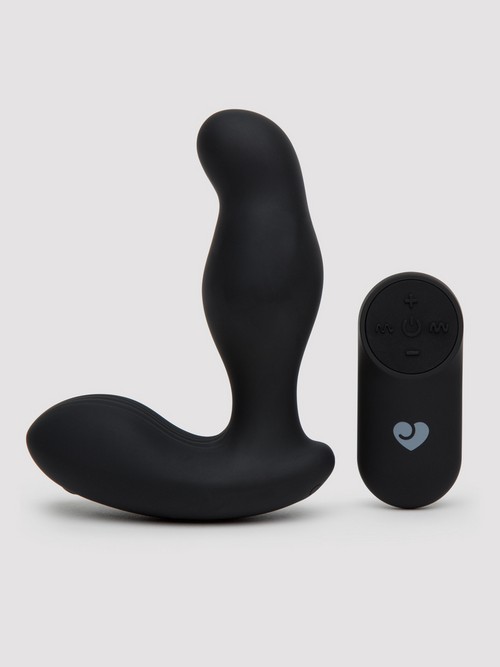 Go loop-the-loop as your P-spot is teased and pleased by the High Roller. This silky-smooth, remote control rotating prostate massager uses a circular stroking motion and thrums with a choice of 3 speeds and 7 vibration patterns to send you into orbit.
A shapely, curved shaft with a girth of 4.5 inches at its widest point seeks out the prostate with pinpoint precision, while the rotating head rubs it in the right direction.
As an added bonus, the rounded, textured base massages the perineum for extra external stimulation.
Operate using the push button on the base or enjoy completely hands-free with the remote control - you can even hand the remote to your partner for thrilling new foreplay possibilities.
Lovehoney Booty Shaker 10 Function Remote Control Vibrating Butt Plug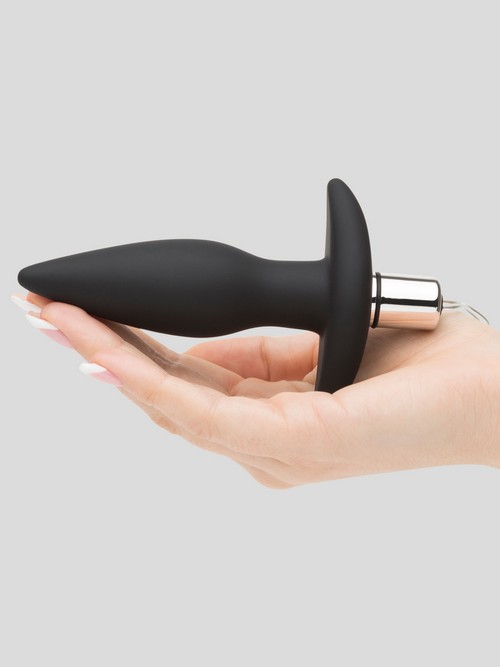 Plug into powerful pulsation with the Booty Shaker and treat your tush to a hearty helping of sheet-clenching pleasure. Stimulating sensitive nerve-endings with a suite of speeds and patterns, this buzzing toy is remote control operable too. Bottoms up!
The Booty Shaker's smooth silicone form features a bulb with tapered tip to make insertion pleasing and easy, with a flared T-bar base for comfort and safety.
Scroll through the thrilling settings using the easy-to-use push button, or put a pal in the driving seat by passing over the remote control.
For peachy performance, coat your butt plug with water-based anal lubricant before use.
A Glass Dildo or Prober
Glass is an amazing material for penetrative sex toys because the firmness of the toy allows for easier pressure-induced types of orgasms (i.e., P-Spot). This is a sex toy that should be in every gay couple's toy box as the options for play are endless, from penetrative play to temperature-based foreplay, as glass can be easily heated up and cooled down too. Find out more about how to use glass dildos.
Lovehoney Beaded Sensual Glass Dildo 7 Inch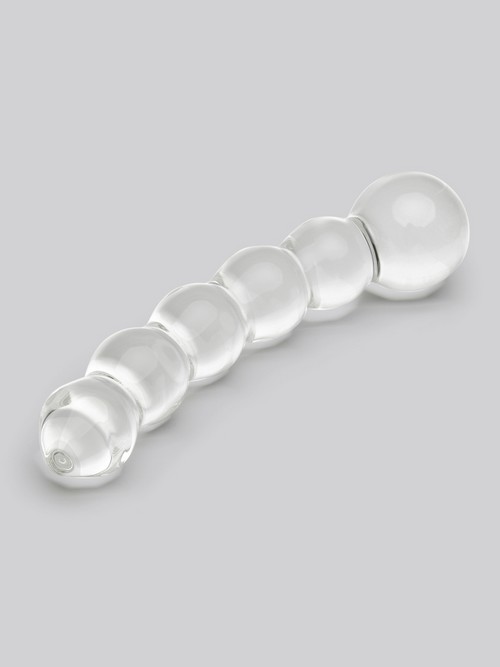 Versatile and beautiful, this beaded dildo's row of pronounced bulbs and its smooth curve add a new dimension of pleasure to shared and solo and play. Indulge in a firmness that's uniquely satisfying for both internal and external massage.
Featuring a bulbous end for complete control, this unisex glass dildo is a fantastic accessory for orgasmic anal stimulation, and can also be used for a spine-tingling sensual
massage. Hey, it even makes a great ornament for your mantelpiece.
Unlike most sex toys, glass can be used with all lubricants. Your glass dildo is also perfect for indulging in a little temperature play: simply submerge it in warm water, or cool it in the fridge for 10 minutes before use. Be sure to test the temperature on your arm before directing it towards more intimate areas.
A Silicone Cock Ring
While many gay, bi and queer men will already be familiar with the wonders of a cock ring, you may not be familiar with the wonders of silicone. Long story short, of all cock ring materials silicone is least likely to get caught up in your pubes - no painful cock ring play here! Need we say more?
Tracey Cox Supersex Silicone Vibrating Love Ring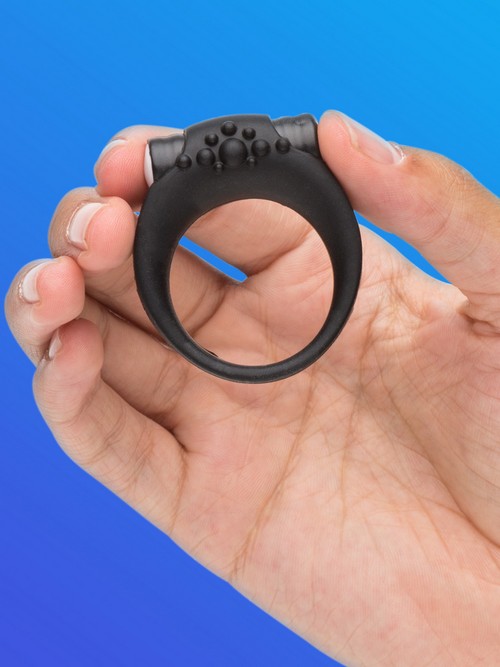 Get knees trembling and orgasms for two on the menu with Tracey Cox's silicone cock ring. Stimulating textures for both parties with pulsating pleasure to share and the aim of longer-lasting, harder erections are all rolled into one with this wonder-ring.
Nexus Simul8 Prostate Massager with Double Cock Ring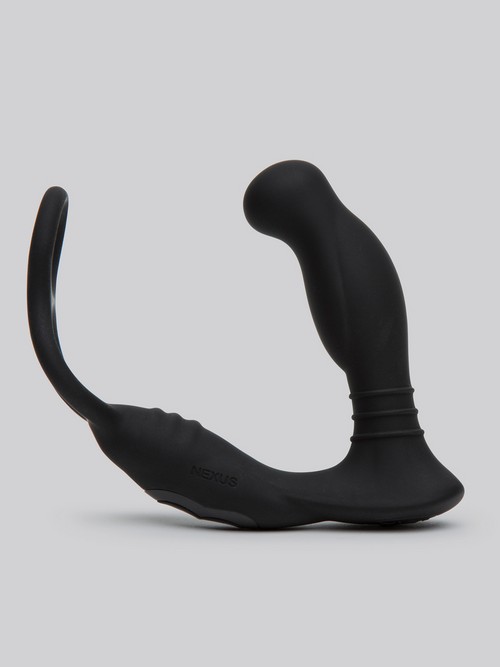 The power of two motors... The wisdom to combine a sleek prostate massager with the enhancing effects of a cock and ball ring... Now have the courage to dive into the thrilling pleasure of the Nexus Simul8, with its massive total of 48 function combos.
With a firm internal shaft measuring 4 inches in length and 3.75 inches in diameter, Simul8's shaped tip nestles against your P-spot and delivers 3 speeds and
3 patterns right where you want them most.
At the same time, the double cock ring wraps around your cock and balls to potentially increase your erection size, delay your ejaculation and ramp up the ecstasy of your orgasms. It's powered by a separate motor with 3 speeds and 3 patterns.
But even that isn't everything - the Simul8 is made from gloriously smooth, body-safe silicone, is 100% waterproof, and is USB rechargeable with an included magnetic cable.
An epic Fleshlight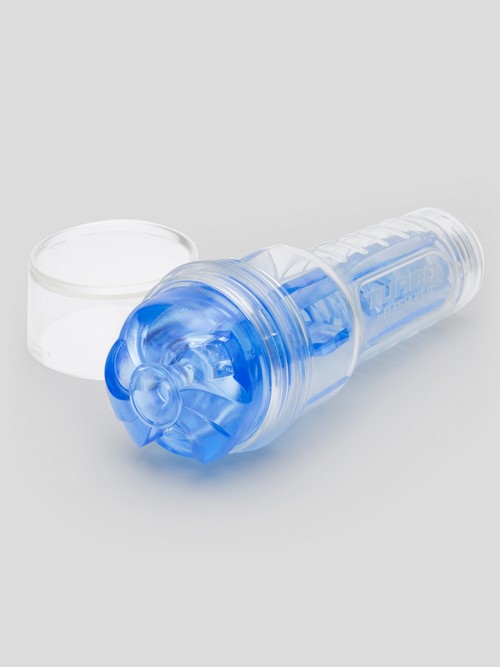 Lips, throat, tongue: this Turbo Blow Job masturbator offers you all in one. A revolution in realistic oral sex toys, Fleshlight provides mind-blowing sensations that beat a real blow job. Take out the hard work and enjoy new levels of sexual satisfaction.
Unlike any other toy, Turbo has been designed with 3 points of initial insertion to mimic oral sex at its best. Tease your tip with the toy's opening, feeling soft, sucking lips. Delve a little
deeper and feel the tongue flick against your penis; or experience tight, spine-tingling sensations of deep throat as you go all-in.
Non-anatomical and heavily textured, the Turbo goes above and beyond fantasy and brings your blow job dreams to life.
Always remember to use a generous helping of lube to ensure you get that real wet-mouth sensation.