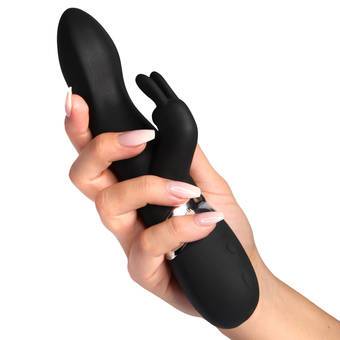 Have you added a sex toy review to our database of over 283,000 (and counting!) yet? You could win an amazing $200 to spend on whatever you like at Lovehoney!
Review of the Month
This month's chosen winner is alleyxandra who reviewed the Tracey Cox Supersex Rechargeable Rabbit Vibrator.
A self-proclaimed sex toy snob, Alleyxandra did a great job of highlighting the appeal of rabbit vibrators, and reviewed this budget option in great detail:
"I've reviewed a lot of high quality vibes on my site, but I've been trying to find some more affordable vibrators that are still decent quality."
"This is a vibrator I would reach for if I want to masturbate but can't really be bothered with the effort of thrusting a dildo and working on my clit. I stick it in, get all the stimulation I need, and can orgasm far faster, with far less effort."
Check out alleyxandra's full review, and read on to find out who was selected as a runner up this month: