Chantelle Otten Reviews: Desire Vibrating Knickers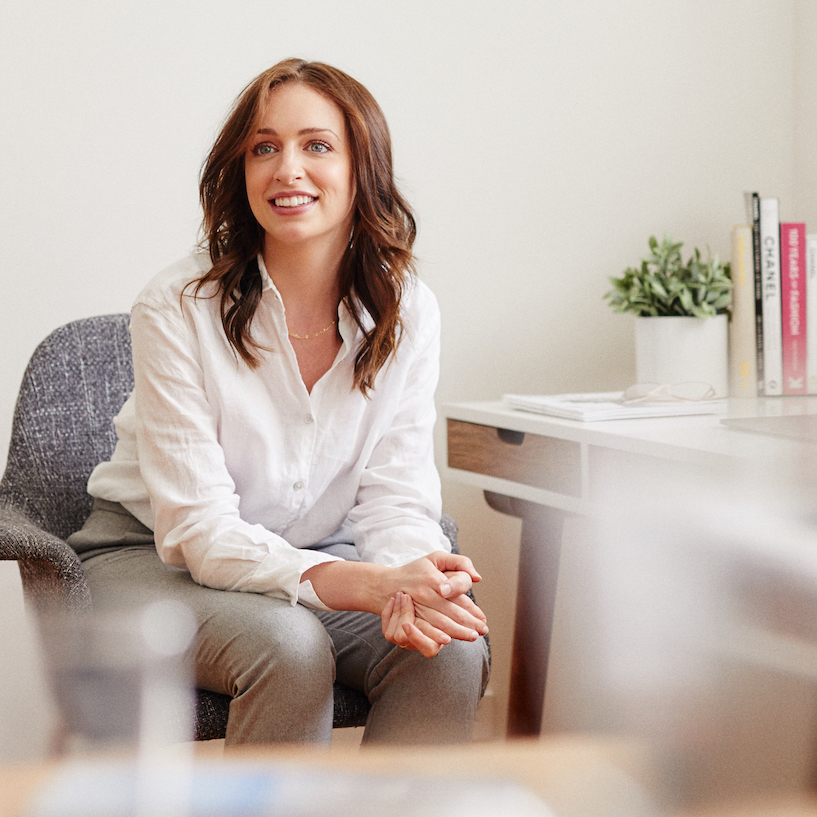 Chantelle Otten is an award-winning sex therapist and relationship specialist in Melbourne, Australia. You can follow her on Instagram, and find out more at chantelleotten.com.
Let's start with the backstory.
Lovehoney Australia sent me a gift, and little did they know that I've wanted this gift for a long long time. I've fantasised about using it in private and in public.
So when I opened this parcel (which was very discreet, mind you - no Lovehoney branding on it), I was delighted to see the Desire Luxury App-Controlled Rechargeable Knicker Vibrator.
To find out if it lived up to expectations, just keep reading...
---
I read through the instruction manual and find out about my fave new accessory. Basically, you can download the 'Desire by Lovehoney' app on your smartphone, and can choose the option of using the vibrator solo or with a partner.
The vibrator has 8 patterns of waves and pulses and 12 levels of adjustable intensity, all of which are easily controlled from the application. It's also fully waterproof for bath or shower fun and can be easily cleaned.
So, it's time to give it a go. I try the vibrator in my own knickers first; it fits perfectly with the larger side of the vibrator facing down, and the smaller, slimmer part coming up and sitting on top of the vulva, right on the sweet spot.
I also try on the underwear sent in the package, which is adjustable with ribbons on the side, and, to my surprise, looks INCREDIBLE! My partner agreed too. Great job Lovehoney design team! This set of knickers is super sexy.
The charger is petite and plugs into a USB port. If you charge for 120 minutes you can enjoy up to 120 minutes of pleasure.
Unfortunately, my partner is away, so I'm left to my own devices for this trial. I'm someone who is into the thrill of being cheeky outside the bedroom, and I think these toys are so amazing because they are super discreet. As long as you are not in a dead quiet room, people won't know how much fun you are having. The buzzing noise is probably a little too loud to be close to people or in a quiet space when using.
Using the app to adjust the settings, I like how you can really control the way the vibrations vary. The app allows you to pick the level of vibration, and the pace controlled. There is also a setting for your partner to take control, you just need to pair the device with their app.
The settings are impressive, and for me, it was about finding the right position for the underwear. I definitely loved the pleasure sensations and could see this fun toy being used while I'm out at the movies (loud enough environment), or at home, or to receive stimulation while I'm playing with my partner.
The noise levels need improvement to make them quieter, and the stimulation could be a little stronger perhaps... but this is the initial stages of my use of these knickers. Perhaps I will find out how to place the device differently. Overall though, this toy is a win, and looks great too. Plus, it can be so much fun for mixing things up.
All in all, I give them a 3.5 out of 5 for fun, design and stimulation.
---
You may also like: