Which is the Best Anal Toy for Vulva Owners?
Behold, the brave new world of bum things. One trustworthy toy tester, four anally arousing apparatuses, and several pearls of peachy wisdom. Your next top four favourite toys await.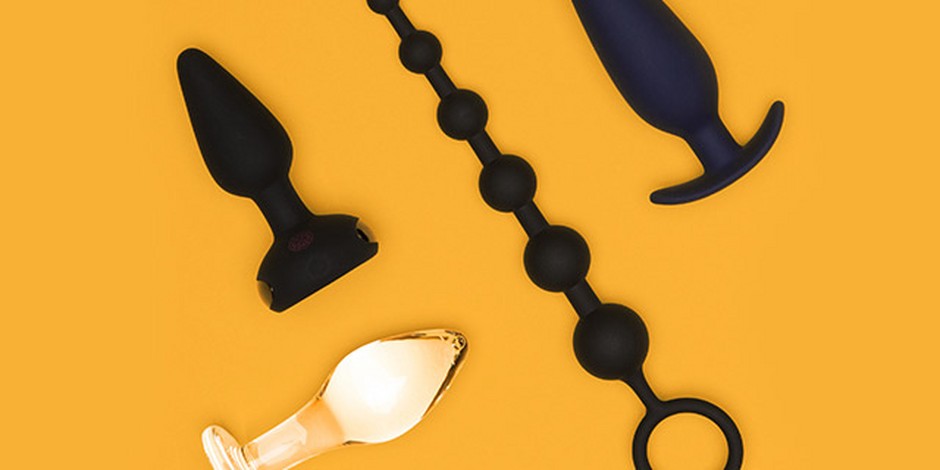 Curious about what lies beyond your backdoor? Or perhaps you've already explored the rear regions and now you're ready to expand your collection of off-road playthings? Either way, you've landed on the right page. Below is a list of - in our humble opinion - the best anal toys on the internet, and while this countdown was collated with vulvas-owners in mind, please know that all butts are welcome here.
Anal arousal 101
Before we get started, a few points to consider when it comes to anal arousal. If you're feeling a little intimidated, that's okay. There are a whole host of unhelpful ass-umptions about what it might mean to enjoy pleasure outside of the 'status quo', but the fact of the matter is that erotic sensation doesn't exist in just one part of the body.
The anus - and its surrounding mountainous range - is home to hundreds of nerve-endings. In particular spots, where those nerve-endings are dense (and we'll come back to this in just a sec), the right kind of stimulation can create wave-like contractions that feel different from externally achieved orgasms.
For vulva owners, anal intercourse can excite the anterior wall of the vagina (that is, the front-facing part of the vulva's internal canal). Bit confusing? That's okay, it's a little strange to comprehend that penetration via the bum actually provides a more direct route to a pleasure zone which sits towards the front of a vulva-owner's body. This spot is called the anterior fornix, or more casually, the A-spot.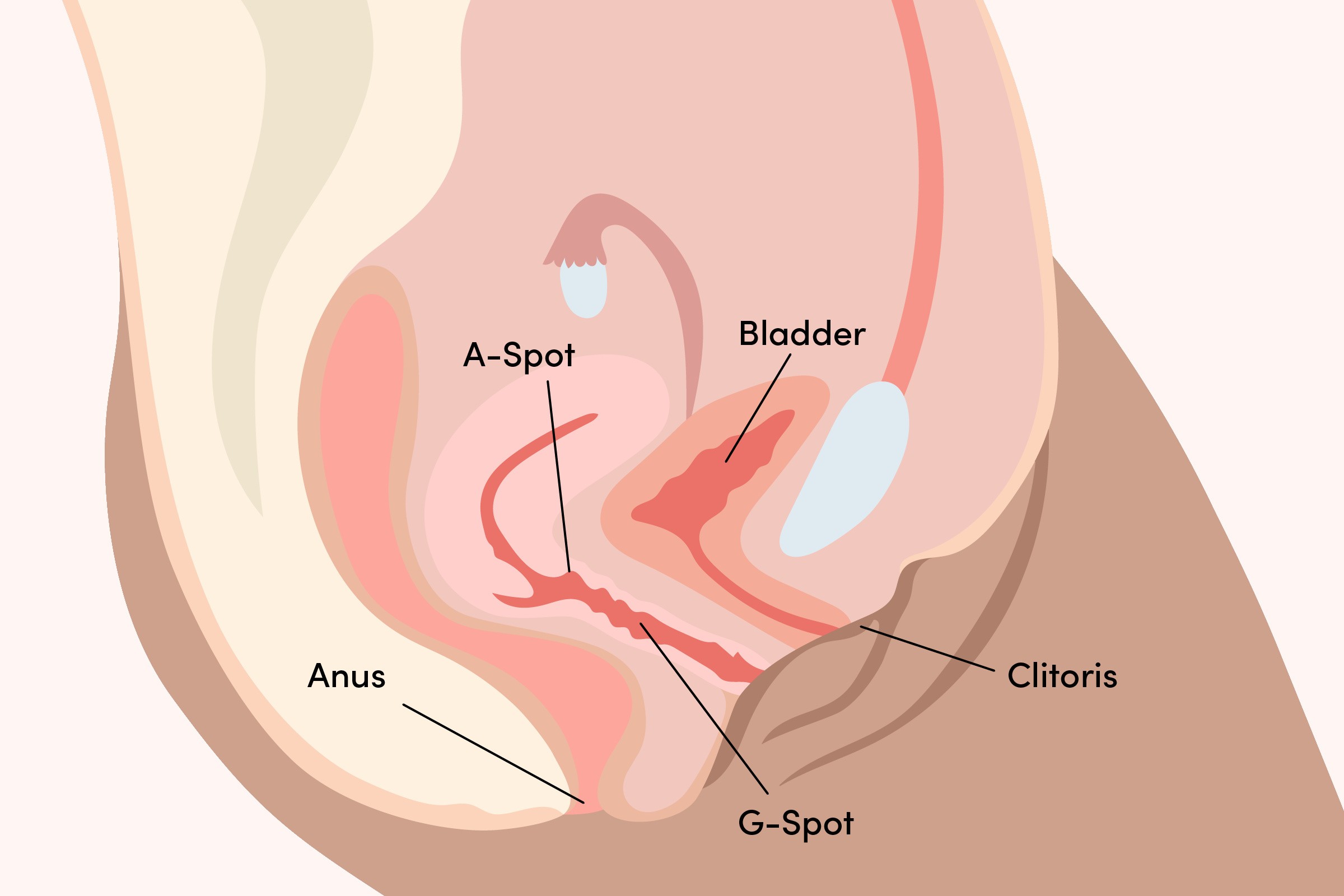 Looking at an anatomical diagram, the A-spot is situated beneath the bladder, close-ish to the cervix and deeper than the G-spot - hence the rump being the best avenue for arousal. This is where, for some, those wave-like contractions can begin. Continual stroking, brushing or pushing of this area - as opposed to prolonged thrusting - can be the key to helping some people achieve an 'A-spot orgasm'.
Depending on what position the receiving party is in, the best way to locate this extremely sensitive zone is to direct strokes deeply (but gently) toward the belly button, or when using a toy, direct the end of the toy to where it might connect with the belly button internally. It's not too dissimilar from the way one might stimulate the G-spot in the vaginal wall with the ol' 'come hither' motion. Only difference is you're entering through the back gate.
Where it all begins
Orgasms usually feel distinct when they come from different parts of the body. Sometimes the energy might feel localised. Other times it's a full-body experience. Some orgasms might only happen inside the mind - yep, that's how powerful a sex organ the brain is. It's all totally normal. The real tea is that, no matter how you get there, the big O is the big O.
When it comes to butt stuff, we always recommend taking it slow to begin with so you can uncover and work into the spaces that feel good. It goes without saying that we recommend lots of good anal lube to accompany, any rump ravishing and all sexy fun should be partnered with an enthusiastic "Heck yes" from all parties involved.
Okay, so now the practical stuff is out of the way, below you'll find a list of toys which are easy to use, insertable, and perfect for anal enjoyment while solo or with a partner you trust. Our trusty toy tester was on the job, and we can confidently say that she was not bummed out by the challenge of having to try several toys to make up her top four picks. We'll refer to her as L for now. L is the proud owner of a vulva and identifies as a woman, so, once again, we'll categorise this list as recommending the best anal toys for women.
When taking on this challenge, L also confessed that she wasn't super experienced in the realm of anal sex, nor had she indulged much in the art of solo anal play. She was, however, generous enough to let us ask her some cheeky questions and we reckon her being a novice gave the reviews a relatable edge. You never forget your first time, right?
4th place: Lovehoney Pure Pleasure Sensual Glass Butt Plug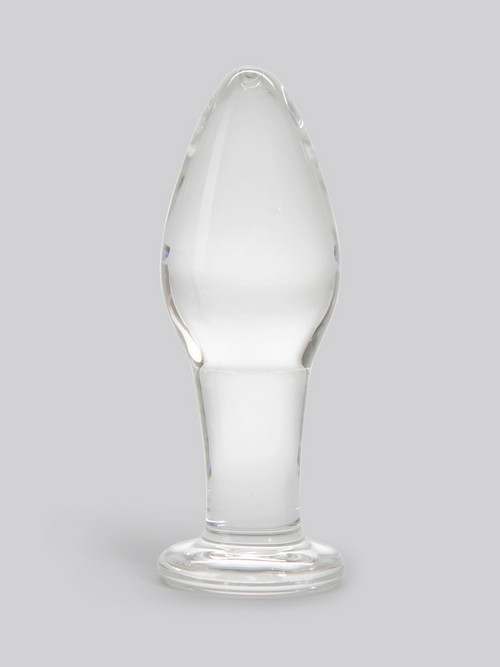 According to L, this Lovehoney Pure Pleasure Sensual Glass Butt Plug was an overall enjoyable experience but ranked fourth due to being quite girthy for the newcomer's behind. She told us it was one for later down the track, perhaps when she felt a more confident and relaxed.
"It was my first time having anything made of glass in my butt. Obviously, there was that irrational fear of 'Oh my god, what if it breaks', but I knew it never would."
Feelings of safety are key to sexual happiness, but L happily reported that her glass butt plug was top quality and sturdier than a windshield.
"The heaviness of it was one of the highlights, actually. Sort of how you pick up a pair of sunglasses and they've got a bit of weight to them and you just know they're going to be good.
"I also loved the sensation of it resting on the outside of my anus before sliding in. I used a generous helping of lube, but the glass still had this chilly feeling that was quiet erotic. Once I'd done that, I tried resting the glass plug in hot water, which heated it up, and then I slid it in. Whole other experience! Just be sure to test the heat of the glass on your wrist before inserting it.
"At the end of my experiment, despite the toy being tapered and very non-threatening in its look, I just felt like it was a touch too big for me as a newbie. I had to be really slow and gentle when I put it in, which was fine because I was by myself, but I wouldn't be ready to let someone else get involved with a butt plug of that size."
L's main sentiment was that the Lovehoney Pure Pleasure Sensual Glass Butt Plug was a versatile toy, and while her buns weren't quite ready to indulge in its full experience, she had stored it safely away in her Lovehoney Lockable Case for a later date.
3rd place: Lovehoney Butt Tingler 10 Function Vibrating Butt Plug 3.5 Inch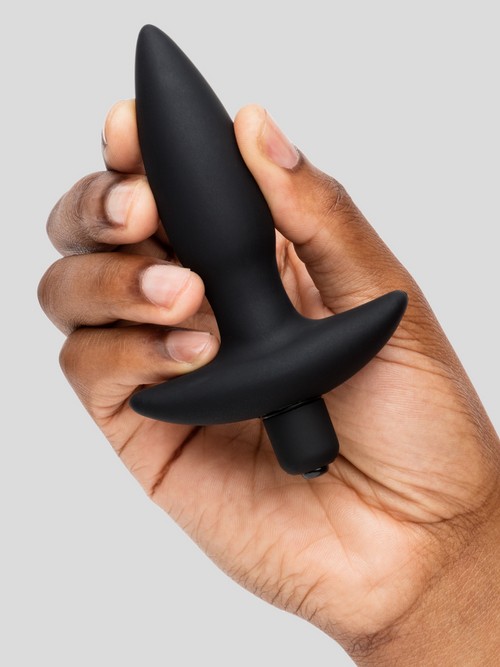 Giving this Lovehoney Butt Tingler 10 Function Vibrating Butt Plug 3.5 Inch a go was L's first time trying a vibrating butt plug.
Her first comment was about the T-bar base, which she said "offered extra peace of mind" and was "surprisingly comfortable to wear".
"Since I'm still new to all this, I always had this slight fear that something might get lost back there. You know, all those horror stories you hear. But now that I've started to try a few things, I'm noticing how considered sex toy designers are. Everything has obviously been made with the idea that people might be getting into kink for the first time in mind."
She then goes on to confess it wasn't just the external design that impressed her. "The best part is the vibration. The feeling is kind of hard to describe."
Naturally, we nudged her to give us more information.
"Well, I guess it feels like a massage but inside of your butt. It takes a second to get used to but then it's almost meditative. I even walked around the house with it in for a while."
And was it pleasurable?
"Oh, for sure. You won't believe it until you try, but yes, I recommend."
Well, the verdict is in. Under the banner of best butt plugs for women, the Lovehoney Butt Tingler 10 Function Vibrating Butt Plug 3.5 Inch is the real deal.
2nd place: Lovehoney Classic Silicone Anal Beads 10 Inch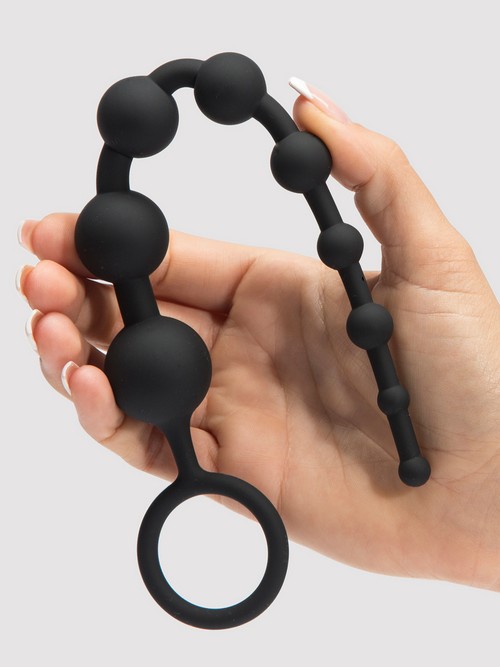 These seemed to really leave a lasting impression on L. She was full of confidence and beans (perhaps even beads) when she spoke with us about the Lovehoney Classic Silicone Anal Beads 10 Inch.
"The thing about anal beads is you can kind of choose your own adventure. The incremental size of the beads means you can go as far as you want, stop, start, pull back. Even just by looking at it, you can set your boundaries and pace yourself.
"I actually chose to invite my partner in on playtime this round and they found, when receiving, the best part was anticipating the insertion of the next bead. Major turn-on for both of us."
When we inquired about the user-friendliness and functionality, L highlighted the smooth silicone, the flexibility of the beads, and the finger loop as key factors in creating a non-intimidating experience.
"I felt really safe using the beads while my partner and I had penetrative sex, there was no slipping or discomfort even though we were very overzealous with lube."
Apparently, not much beats a set of beads.
There was, of course, one favourite which reigned supreme…
1st place: Mantric Rechargeable Vibrating Butt Plug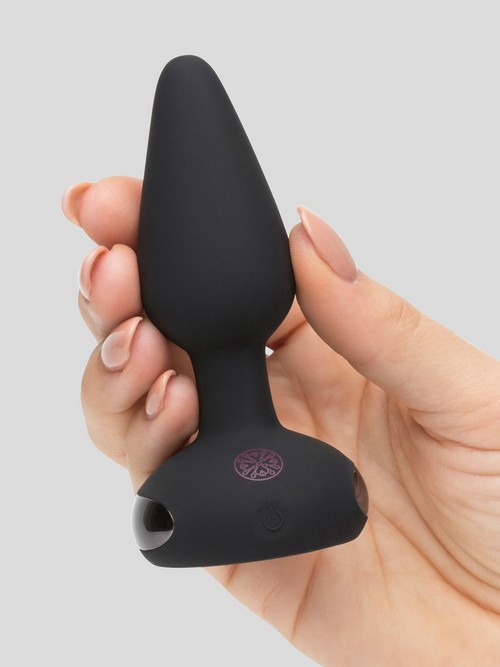 And the best anal sex toy goes to (drum roll, please...) the Mantric Rechargeable Vibrating Butt Plug.
(Cue fanfare.)
L did admit she may have a bias to declare, considering she's been a fan of Mantric toys for some time after discovering the brand via a blog titled 'Which Vibrator Gives the Fastest Orgasms'.
"The company uses lush-feeling materials and everything has a really clever ergonomic design. This toy is cute in particular because it flashes different coloured lights according to the speed and pattern it's set to.
"I also have a knack for missing batteries on my shopping list, so anything USB rechargeable has my attention."
We moved questions along to the fun parts.
"I used it in the shower, I took it away when my partner and I went on holiday, and I even used its vibes on other parts of my body. It's honestly a multipurpose toy in my opinion."
With a full 90-minute battery life, it really does seem like the play is endless with the Mantric Rechargeable Vibrating Butt Plug.
As we've mentioned previously, for vulva-owners the A-spot isn't too far away from the G-spot - internally speaking. When the Mantric vibrating butt plug has been inserted and turned on, there's no saying what parts of the body will respond to those delicious waves and pulses. Yep, pop that one on the list of things they never tell you about anal play.
When asked what the toy's most essential feature was, L had one answer.
"How whisper-quiet it is. Discreet gratification anytime, anywhere! Trust me, I tested this out."
We believe you, L!