How to Use Butt Plugs: A Beginner's Guide
This beginner's guide explores what is the best beginner butt plug, how to use a butt plug and much more…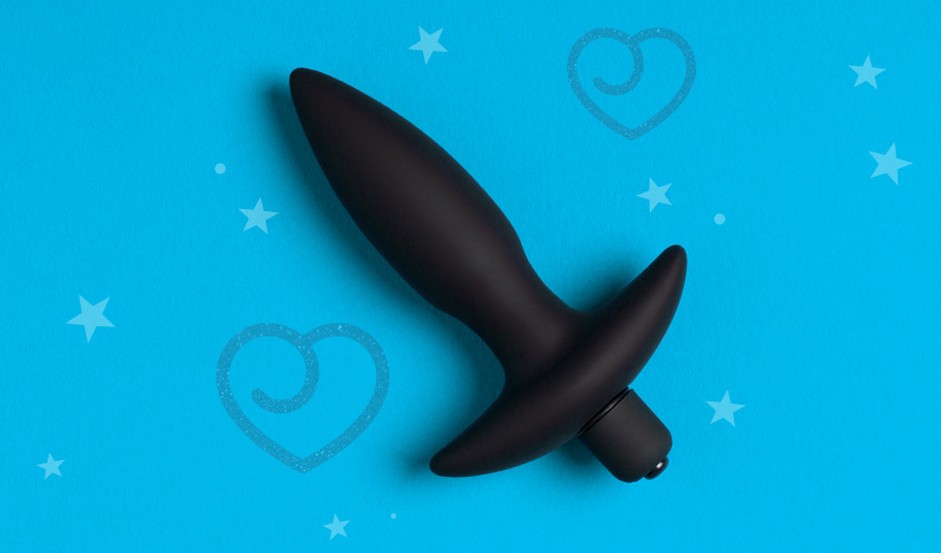 What is a Butt Plug?
Sex is about movement, right? The whole in-and-out thing. But once in a while, a sex toy comes along that's a rule-breaker.
That's what is a butt plug. Because it's an anal sex toy that's designed to be inserted into your bum hole and left in place. Mostly. Read on to find out more.
Video: How to Use a Butt Plug
Brand new to butt plugs? Jess Wilde tells you everything you need to know about how to use a butt plug for the first time in our handy video guide.
What does a Butt Plug look like?
Butt plugs vary a bit, but the common shape has a flared base, a slender neck and a bulb that tapers to a tip.
This tip allows for easy insertion into your patootie, while the bulb section fills you up in a yes-please way. The slender neck helps the butt plug stays in place, and the flared base stops it from disappearing into your bod never to be seen again like the vanishing girls in Picnic at Hanging Rock.
Top tip:
A flared butt plug is a safe butt plug. Don't put anything into your bum hole that doesn't have a flared base, because you could go too far with risks to your health.
Curved plugs:
There are also curved butt plugs that can stimulate a prostate – also called a P-spot. Oh yeah.
Vibe plugs:
Some butt plugs vibrate and have remote controls to make bum fun a couple's game.
Just starting out? Go for a small, beginner-friendly plug. Your stage door has the highest concentration of nerve endings, so even a little plug delivers big time in the feel-good stakes.
Why do people use Butt Plugs?
A butt plug stretches your freckle and stimulates the sensitive internal and external nerve endings. Plus, it fills you up in pleasurable ways, and for blokes, stimulates the P-spot.
When you cum like a freight train, your pelvic muscles squeeze and wearing a butt plug can intensify that sensation because you have something to squeeze against.
Butt plugs are a fab way to explore anal play, either flying solo or with a kinky companion.
Top tip:
Unlike a vajingo, an anus doesn't self-lubricate. So, whatever your stick in there, use a thick water-based anal lubricant for tons of bum fun.
Our Best Beginner Butt Plugs
Video: Butt Plugs 101 | Which Anal Plug is Best for You?
Watch Lovehoney's sexpert Annabelle scope out the best beginner butt plug in this helpful video.
What's a Butt Plug Training Kit?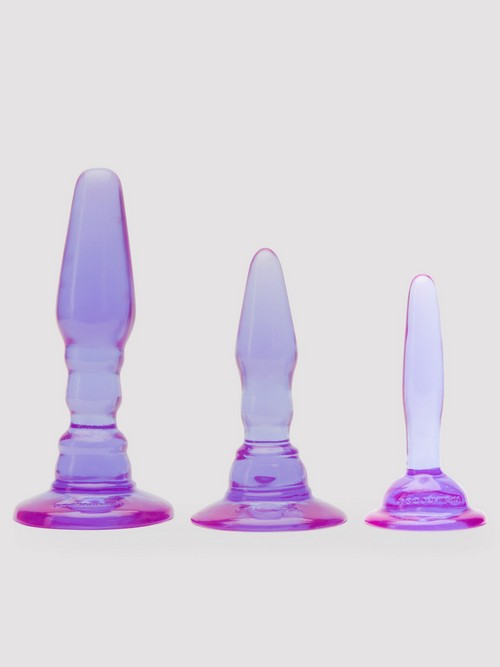 A butt plug training kit is great for newbies. Think of it as your trainer wheels as you get started in anal play. Start small and build up to bigger sizes.
The Doc Johnson Wendy Williams Triple Anal Training Butt Plug Kit starts with a teeny 2.5-inch plug and builds up to a larger plug with 4.5 inches insertable length and 3.5 inches in circumference.
How to insert a Butt Plug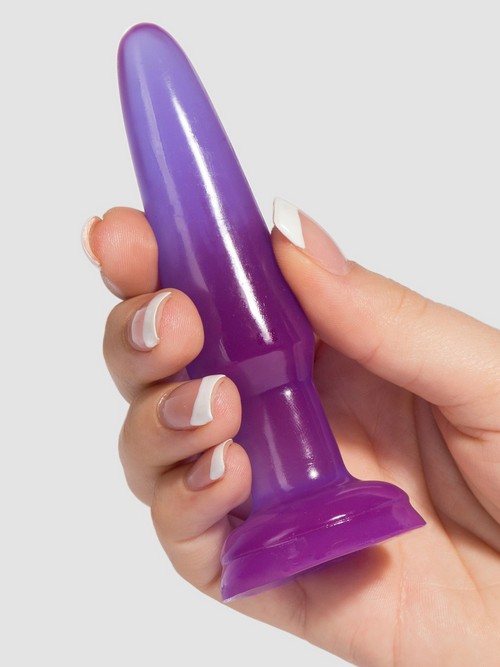 Lather on some anal lubricant, coating your plug and your bum hole. Find a comfy pozzie, maybe on your back or squatting or on all fours to start.
Place the tip against your butthole and gently push it inside.
It should feel a bit full, like a lift to the ground floor at rush hour. In the nicest possible way.
How to use a Butt Plug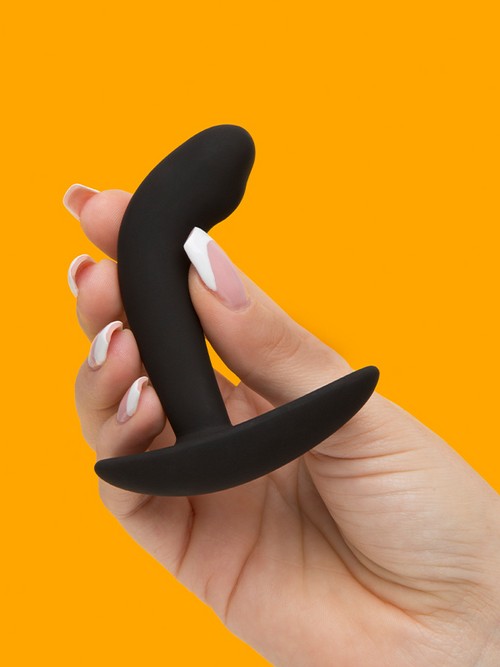 If you're rocking a prostate, you might feel the plug pushing against your P-spot. Now if you squeeze and relax your muscles you can enjoy a hands-free internal massage.
Some blokes can reach the Big O just by doing this internal squeezing. The butt plug is the unmoving object against which the prostate is squeezed to deliver delightful sensations.
Folks without a prostate can still enjoy the sensations a butt plug offers to all our other nerve endings that are packed into our butts.
You can polish the pearl or do the five-knuckle shuffle with the butt plug inside you.
Try dancing the mattress mambo and see how it feels wearing a butt plug. In porn land, you might call this act DP, short for double penetration (if you imagine the plug as a penis).
You can also try grinding against your plug for more fun than the Queen's Christmas Message.
You don't have to leave your butt plug as a static toy. Try moving your butt plug in and out of your fifth base, just as if it were a dildo or wang or finger.
How long can I leave the Butt Plug in?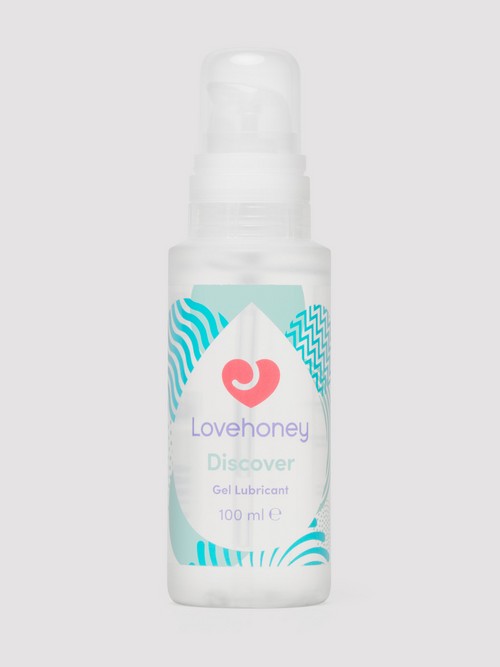 As long as it feels good. But we recommend that you take it out at least every hour to reapply anal lubricant. We want you to have fun, and lube makes it more likely you won't experience any discomfort.
How to clean Butt Plugs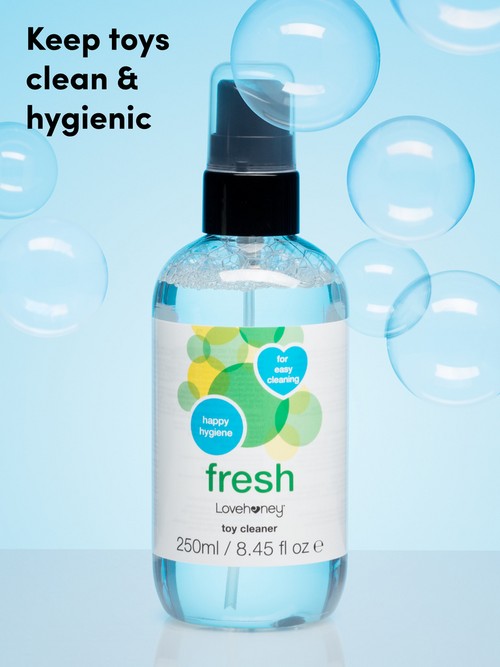 To remove from your back passage, pull very gently on the flared base until it leaves your stage door like a reluctant fan waiting for your autograph.
Wash your butt plug in warm water, spritz with sex toy cleaner and leave to air dry.
Video: First Time Anal Sex | How to Do Anal
Now you are up to speed on how to use a butt plug, do you want to know more about anal sex? Jess Wilde and Sammi Cole fill you in.
Butt Plug FAQs
Yes, you do. No ifs, no but(t)s.
Silicone plugs are firm but flexible. They feel silky smooth to the touch and are only compatible with water-based lubricants. Glass and metal plugs are rigid, offering firmer, weightier stimulation. They're also temperature-responsive, so you can warm them up or cool them down to add temp fun to your anal play.
It shouldn't be, especially if you've been to the toilet that day. If you're worried, have a bath or shower, and use an anal douche if you want to feel squeaky clean.
For people with prostates, a butt plug can put pressure on the P-spot, and you can experience a prostate orgasm. For people with a clit, the plug gives a pleasurable feeling of being 'full up', and can also stimulate your G-spot from the other side.
No, your bum hole will return to its original size after play.
Not if it has a flared base, T-bar or suction cup.
As long as you want, but reapply lubricant to keep it comfy.
Yes, it can prepare you for anal sensations and help to relax your muscles before anal sex. But anal play doesn't have to lead to anal sex. Do what you want to feel good.
Go for it, but gradually. We recommend an anal training kit with a range of sizes to slowly work your way up. No matter how experienced you get, you should warm up with smaller toys first, every time you play.
Need more help?
You can Contact Customer Care, who will be able to help you find the perfect anal sex toy. You can email, telephone or live chat to an experienced advisor 24/7.