How to Use A Prostate Massager
We've got a prostate toy guide that will tell you how to use a prostate massager to have a jolly good time.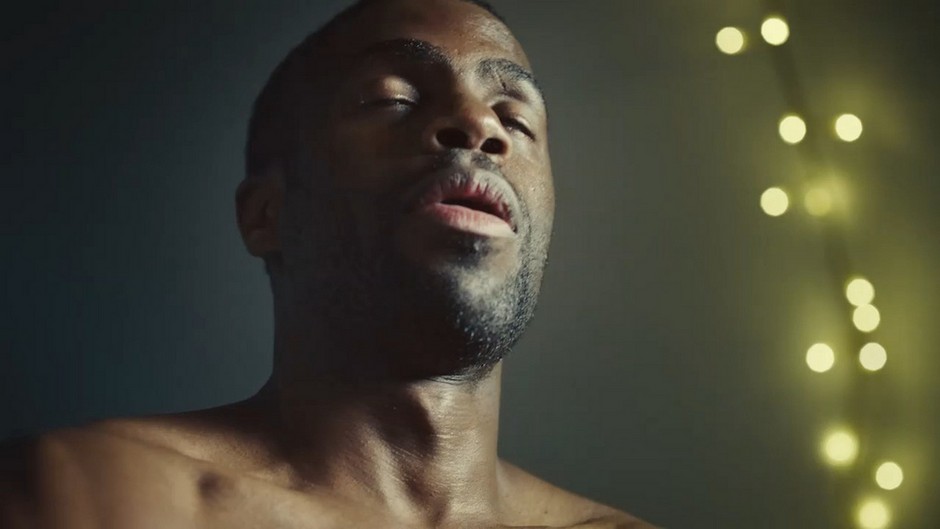 Are you a bloke with a prostate or a human who loves a bloke with a prostate?
This prostate toy guide is going to help you know how to use a prostate massager.
The prostate - aka P-spot - is located inside your lovely bod between your family jewels and your bladder. It's a rubbery gland about the size of a ping pong ball but even more fun to play with. Beats Scrabble, hands down.
It's a key part of the male reproductive system, adding some of the seminal fluid (semen) to help sperm on their journey to an egg to make a cute little baby that looks half like you.
Beyond that, this adorable gland is an internal erogenous zone to rival the P-spot on gals. That's right - it's an incredible epicentre of pleasure. And that means when you give it a prostate massage via the anus, it can lead to explosive full-body orgasms, hands-free super-Os and even multiple climaxes. OMG.
Finding your prostate gland isn't as hard as learning calculus, but it can take some trial and error to work out how to get the most fun out of it.
Luckily for you, we're on hand with plenty of tips and toys on hand to help. Read on.
And if you are curious about other sex toys for men, why also not explore:
Beginner's Guide to Sex Toys for Men
Video: How to Find your Prostate
Finding your P-spot is a ton of fun. Watch our video guide with Sammi Cole for more tips on how to how to use a prostate massager.
What are Prostate Massagers?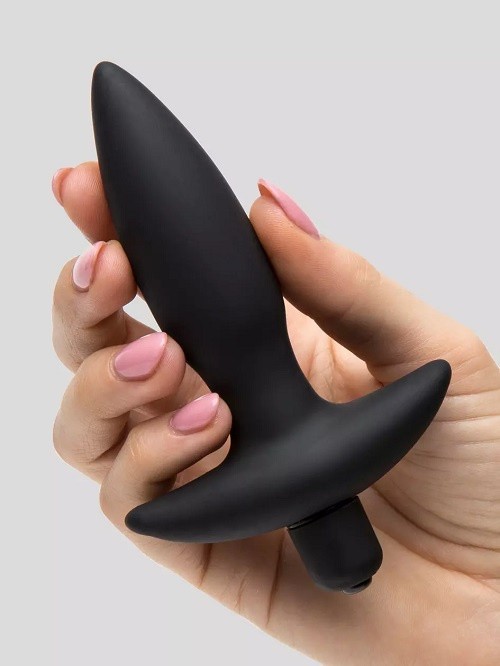 Let's agree that a prostate massager is a sex toy specifically designed to stimulate the P-spot.
If you've got a wang, you have your hands full when you discover the wonderful world of masturbation. It might be only later that you discover other erogenous zones, like your perineum, your anus or your prostate. Usually with your wandering fingers.
Later, you move on to prostate sex toys, because they are designed for pleasure and can do things your fingers can't.
Most prostate massagers, like the Lovehoney Butt Tingler 10 Function Vibrating Butt Plug, have a tapered tip to make it easier to insert. And they have a rounded head to ensure stimulation in the right spot.
Some lucky toys like the Desire Luxury Remote Control Prostate Massager cum with a wireless remote. Just like TV, you can sit back and enjoy yourself with the click of a button.
Some prostate massagers, like this one, also feature an external stimulator to give extra loving to the perineum. Twice the fun.
Size and Vibes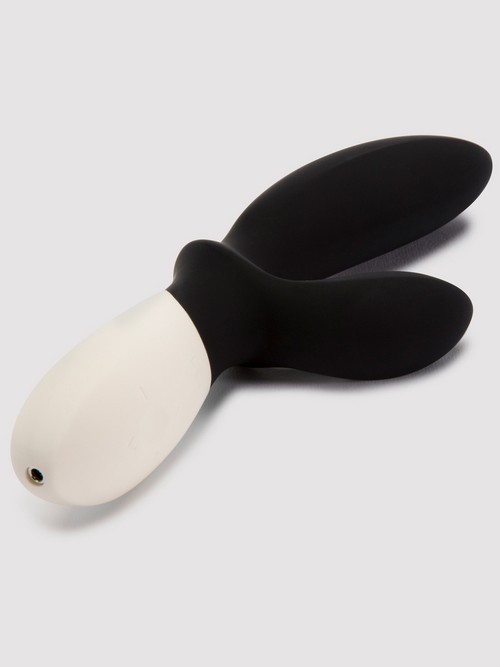 Often at Lovehoney we're advising peeps to start small with sex toys.
Not today, champ.
Bigger toys, like the Lelo Loki Wave Vibrating Prostate Massager, are great for beginners because their wider head helps you find your P-spot easily.
Massagers with smaller tips, like the Lovehoney P-Play Silicone Prostate Massager, are admittedly a tad harder to use in finding the prostate gland. Having said that, when you do, their smaller focus can make your experience more intense.
Whether to punt on a prostate massager with a vibrator or not is a personal choice. Some folks like 'em, others don't. For hands-free fun, a vibe is essential.
Whichever type of prostate massager you decide to buy, using them is much the same.
How to Find Your Prostate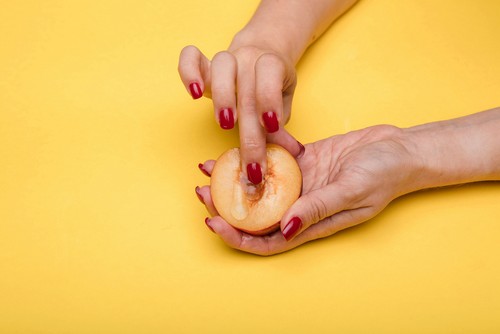 Since the prostate is tucked up inside you, it's impossible to touch directly - unless you're a surgeon. But lucky you, it's right next door to your rectum, so you can feel it and stimulate it via your back door passage.
Just like other bits of our bods, the prostate or P-spot swells when you're aroused. That means getting yourself nice and frothy through foreplay or masturbation will make it easier to find.
To start, assume a position that makes access easier. Try lying on your back with your legs raised or if you prefer, bend over with your upper body leaning on a couch or bed.
Lather your finger in lube. It makes things so much wetter. Pop it into your anus and explore around with your digit in the direction of your stomach, not your back. When you find the prostate - it will feel quite different from the rest of you - think rubbery, the size of a walnut or ping pong ball and firm - so it shouldn't be difficult to locate. As a guide, it's about 2 inches inside your rim, or a couple of knuckles worth.
How to Use a Prostate Massager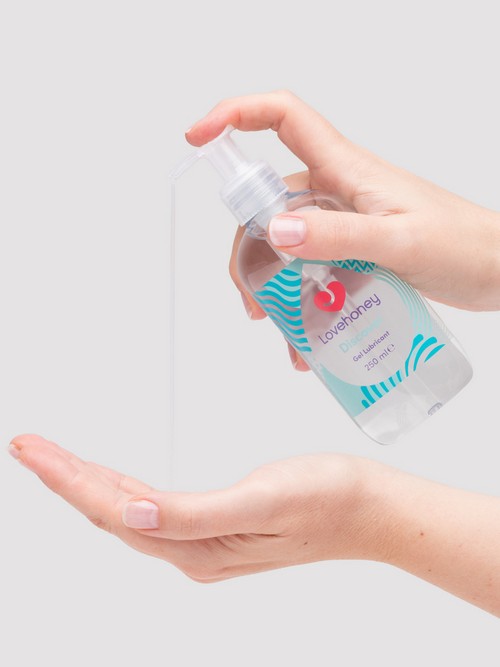 Once you've found your P-spot, apply an anal lubricant like Lovehoney Discover Water-Based Lube to yourself and the toy. Lube makes everything better, we reckon.
Go slow and steady, tiger. Start with a gentle rubbing motion. Try applying more pressure to the area and seeing if anything stands up and salutes. You know you're onto a winner then.
Some prostate owners swear that firm pressure works best to deliver the goods. Have a go with an up-and-down motion, where the toy strokes over the prostate gland rapidly, for more intense stimulation. Howzat?
With more experience, some peeps say they crack a hands-free orgasm by clenching and releasing their muscles and letting the toy move with the body. But whether you chase a P-spot climax, or just luxuriate in the unique sensations of prostate stimulation, that's up to you.
Cranking the shank while a prostate massager vibrates your P-spot is more fun than a barrel of baby koalas.
The best prostate massager
We've pointed out some fantastic toys in this prostate toy guide. But everyone is different. Why not explore yourself to find the best prostate massager for you?
See the full range here and go your hardest.
Need more help?
You can Contact Customer Care, who will be able to help you find the perfect prostate massager. You can email, telephone or live chat to an experienced advisor 24 hours a day, 7 days a week.