8 Things We've Learnt From the Fifty Shades Books
Whether you read them each in one sitting or skipped straight to the naughty bits, few erotic books have made as much of an impact as the Fifty Shades of Grey series.
Did you bite your lip in solidarity with Ana when she first encountered Christian in his Seattle office?
Maybe you aspire to have your very own Red Room, just like the mercurial billionaire.
Millions of people around the world have followed the erotic adventures of Ana Steele and Christian Grey over the last 6 years – and many of them have picked up a few tips along the way.
With the new film out right now, we thought we'd share the 8 things we've learnt from the Fifty Shades books.
Don't forget to let us know yours in the comments below!
---
1. It's possible to have a 'nipplegasm'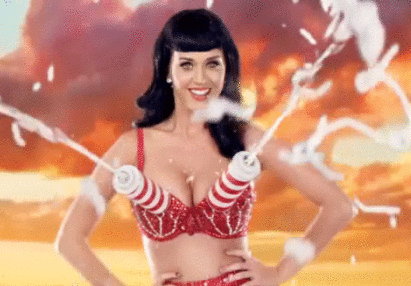 Orgasming from nipple stimulation alone is A Thing.
Ana is a huge fan of a pinch – wouldn't you be if you had your first-ever orgasm from nipple play?
When this often-neglected erogenous zone is stimulated, your nipples become engorged with blood – and a whole lot more sensitive.
Try nibbling, stroking, light pinching and licking (about as far away from the 'nipple cripple' as possible).
Try: Fifty Shades of Grey Nothing but Sensation Nipple Suckers.
---
2. A tie has more than one use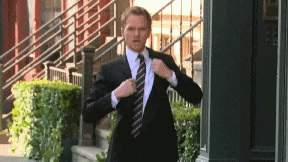 Dipped your toe into tie and tease since reading the books? You're not alone – sales of bondage equipment have soared since the first book landed 6 years ago.
What was once considered a fetish has found its way into bedrooms the world over, with Fifty Shades introducing aspects of kink to a wider audience.
If you want to try this kind of play, it's important not to spring it on your partner. Communication is key, so read up on our bondage guides to make sure you're playing safely.
Try: Baci Tartan Tie.
---
3. You can never have enough sex toys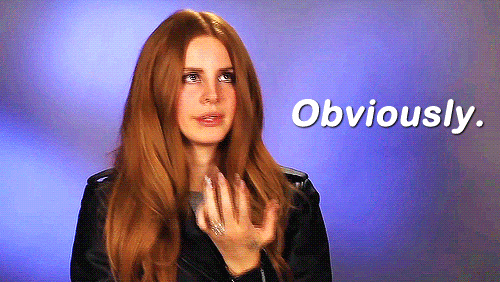 Well, duh.
Christian's version of a 'secret drawer' is an entire room dedicated to pleasure, with rows of whips and riding crops, and a museum chest groaning under the weight of sex toys.
If your own collection could do with an update, take a look at our latest sex toys and pick up something new, or get your hands on a kit for two.
Try: Fifty Shades Freed Pleasure Overload 10 Days of Play Couple's Gift Set.
---
4. A shower is great for your sex life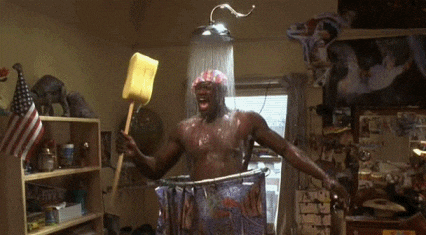 Christian's shower is undoubtedly bigger than most people's bedrooms, but that doesn't mean underwater antics are off limits for those of us who aren't billionaires.
There's something unbelievably sexy about making out with someone you like in a steamy bathroom, being drenched by a hot shower.
A word of advice though: water + shower gel + closed eyes = slippery bodies and reduced spacial awareness, so invest in some props and proceed with caution.
Try: Bondage Boutique Sex Position Enhancer Chair.
---
5. We have inner goddess goals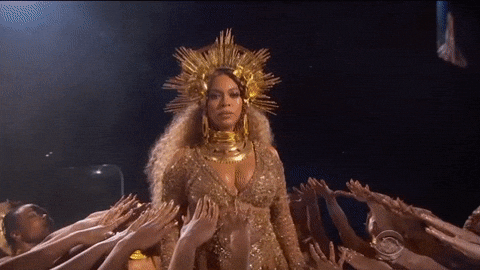 Ana's internal monologue is packed with references to her 'inner goddess', who encourages her to go for it with the man who turns up at her work looking for cable ties.
She's spoilt ('tapping her small foot impatiently') and rude ('she makes a vulgar and unattractive gesture with her fingers.') but she sure knows how to have a good time:
"My inner goddess is doing cartwheels around the stadium."
"My inner goddess is doing the merengue."
Try: Fifty Shades of Grey Inner Goddess Pleasure Balls.
---
6. You can never know enough about sex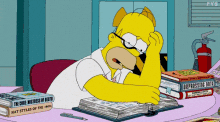 Even Christian Grey probably hasn't read the Kama Sutra cover to cover, and we could all do with brushing up on tried-and-tested techniques – and learning new ones.
Testing your boundaries with someone you really trust is a great way to expand your sexual repertoire and increase shared intimacy.
If the orgasm denial scene in Fifty Shades Freed piqued your interest, we've put together a how-to to help your experience go more smoothly than Ana and Christian's.
Try: Fifty Shades of Grey Relentless Vibrations Remote Couple's Vibrator.
---
7. Relationship roles can be reversed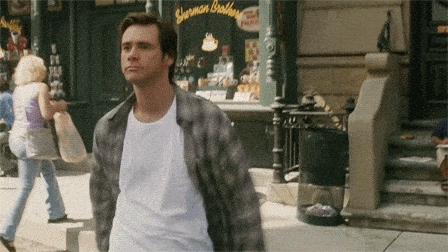 Ana may have started out as a shy submissive, but her transformation throughout the trilogy sees her becoming a strong, confident woman who knows what she wants – in the Red Room, the bedroom and the board room.
In contrast, Christian shows his own submissive side, and finally lets Ana touch him in Fifty Shades Darker.
An unexpected role reversal if ever we saw one!
Try: Fifty Shades Freed Lost in Each Other Rechargeable Rabbit Love Ring.
---
8. And finally... food hygiene is important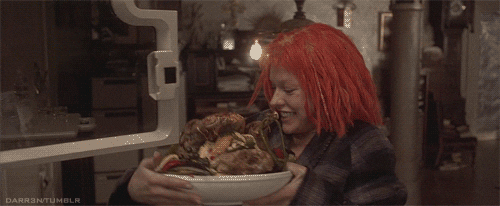 If you've read E L James' Grey, (Fifty Shades of Grey as told by Christian), then you'll know the billionaire takes food hygiene very seriously.
In a scene where Ana and Christian make a stir fry together, he asks her to "put the chicken in the fridge" so they can have sex.
Slightly worrying, though, is the fact that Christian has never chopped vegetables before.
---
You may also like: