7 Things You Never Knew About the Rabbit
Could it be that there's more to your favourite bunny-eared sex toy than you initially thought?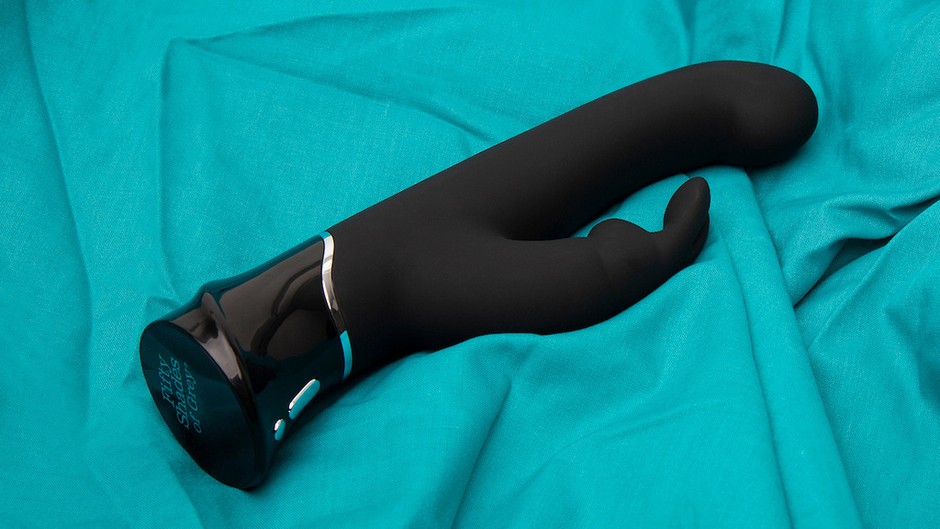 For many people, the word vibrator conjures up images of the classic rabbit vibrator with its sleek shaft and unique rabbit ears that make it perfect for dual stimulation. And while the rabbit vibe is one of the most popular and distinctive vibrators going, it turns out that there's a whole lot more to this beautiful bunny than you might have thought.
So next time you reach for your favourite thrusting rabbit vibrator, here's seven things about this classic stimulator that could come in handy next time you're playing trivia!
1. The iconic rabbit design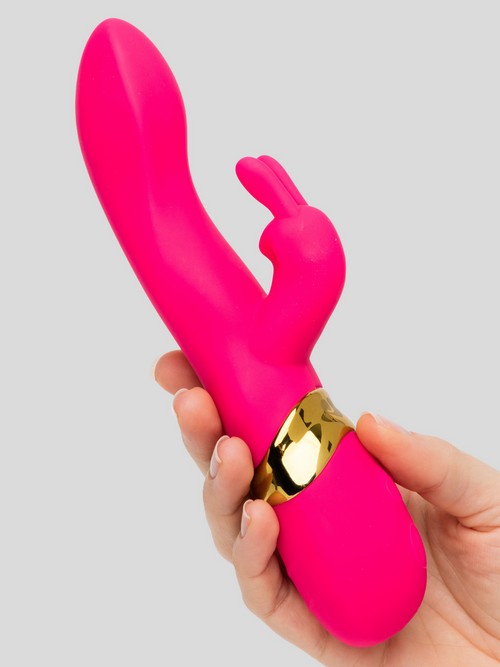 There's no doubt that bunnies have a bit of a reputation when it comes to doing the deed, but that doesn't make the design of a rabbit vibe any less ingenious. Featuring a stimulating internal shaft and tantalising, tickling ears, the rabbit is absolutely perfect for getting vulva owners off.
It turns out that the iconic rabbit design is all thanks to Japan's tough obscenity laws. Creating a thick, veiny donger back in Japan in the 80s was a big old no-no, so in order to get around these strict rules, the creator went for a bright bunny-inspired design to go undetected with the invention of this vibrator.
2. A little lady luck
This next fact will give 'getting lucky' a whole new meaning, but as it turns out rabbits are considered a symbol of luck in Japan.
Plus, the clever designer of this much-loved vibe herself was born in the Year of the Rabbit according to the Chinese calendar. When two good omens collide, it's too good of an opportunity to pass up. Now that's what we like to call a very lucky rabbit!
3. All types of rabbits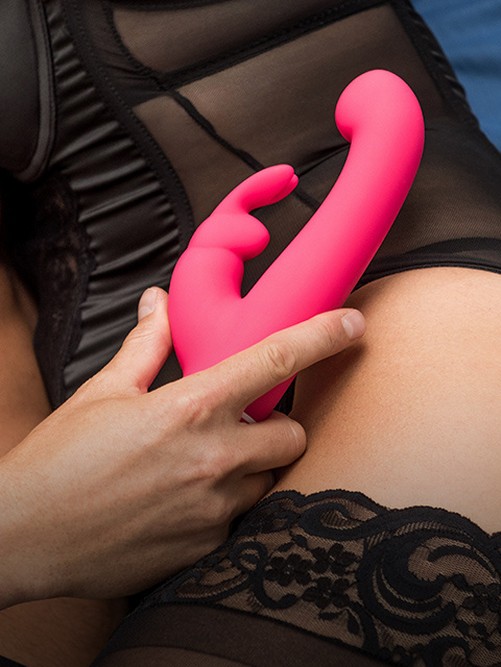 A lot has changed since that very first rabbit hit the shelves back in the 80s. Today's rascally rabbits are rechargeable, submersible, portable and offer a variety of vibrational speeds and patterns to help get you off in the best possible way.
If you're new to this truly egg-cellent sex toy, then hop on over to our beginner's guide to rabbit vibrators for tips and tricks that'll have you bouncing all over your bedroom - all thanks to your new not-so-furry little friend.
Once you've tested out all the bells and whistles, you'll be able to live hoppily ever after with your new favourite toy!
4. Rabbit-free zone
Please spare a thought for the poor souls in Alabama, who can't get their mitts on a rabbit vibe because it's ILLEGAL. You heard right, and not only is it illegal to sell rabbit vibrators in the state, but it's also against the law to sell sex toys of any kind… RIP to all the potential orgasms Alabamians could have been enjoying.
The sale of sex toys was criminalised in this US state under the Anti-Obscenity Enforcement Act of 1998, which sadly still stands to this day. However, rules are made to be broken, so you can still pick up a sex toy if it's a novelty item or educational tool… You wouldn't catch us turning down a lesson in pleasure.
5. Straight to VHS
Much of the rabbit's success can be traced back to that notorious 1998 Sex and the City rabbit episode, 'The Turtle & the Hare'. If you're not familiar with this ep, Charlotte becomes addicted to using her rabbit, so Carrie and the gang are forced to stage an intervention to pull her out of her orgasmic haze.
But what you might not know is that the rabbit's creators didn't get to see the episode air! At the time they didn't have HBO, and it wasn't until a retailer gave them a homemade VHS of the episode much later that they finally got a chance to see their product in action.
6. Celebrity street cred
Still not totally sold on the idea of adding a happy bunny to your kinky collection? We're not the only ones who think rabbits are the best thing since sliced bread, they've also got Eva Longoria and Oprah Winfrey's tick of approval too. So if a rabbit vibrator is good enough for these A-lister'sm then surely it's good enough to grace your bedside table too.
So next time you want to impress your besties with your sex toy knowledge, you can whip out some of these fun facts about everyone's favourite rabbit vibe! And if you're looking to add another bunny or three to your collection, check out our incredible range of rabbit vibrators to find your next furry friend.
7. Double the stimulation = double the fun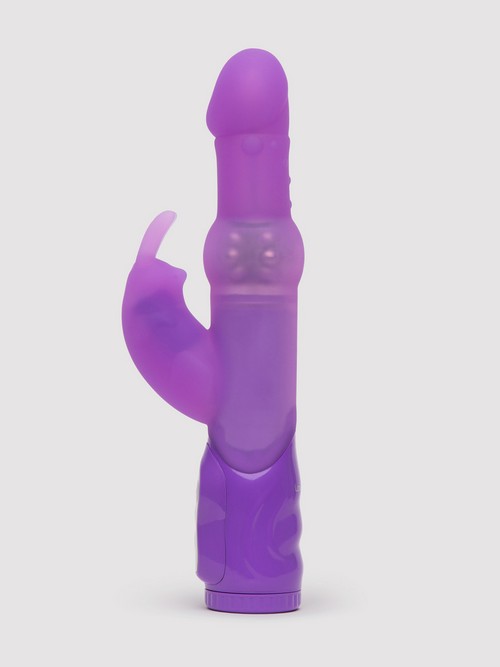 One of the things that makes the rabbit so incredibly good is that sweet, sweet dual stimulation. Enjoy the sensational feeling of gyrating pearls or beads along the shaft of your tool while the tip of the todger rotates or vibrates independently to deliver mind-numbing G-spot delights. They don't call this vibe the dream for nothing. The Lovehoney Dream Rabbit Rechargeable Rabbit Vibrator features all of the above PLUS 3 ear speeds and 7 ear patterns for truly explosive results.
If you're looking to take your rabbit experience to the next level, why not give a vibe like the Fifty Shades of Grey Greedy Girl Thrusting Rabbit Vibrator a go?
This thrusting rabbit vibrator is perfect for intense G-Spot stimulation while the vibrating bunny ears are designed to tickle your magic bean for incredible blended sensations. With 36 different vibrational and thrusting combinations to choose from, you'll be hip-hopping all over the place.