5 Ways to Make Your Favourite Sex Positions Even Better
Wondering how to have better sex? Take your bedroom play from 0-100 with our 5 top tips to enhance your fave naughty possies and spice things up between the sheets.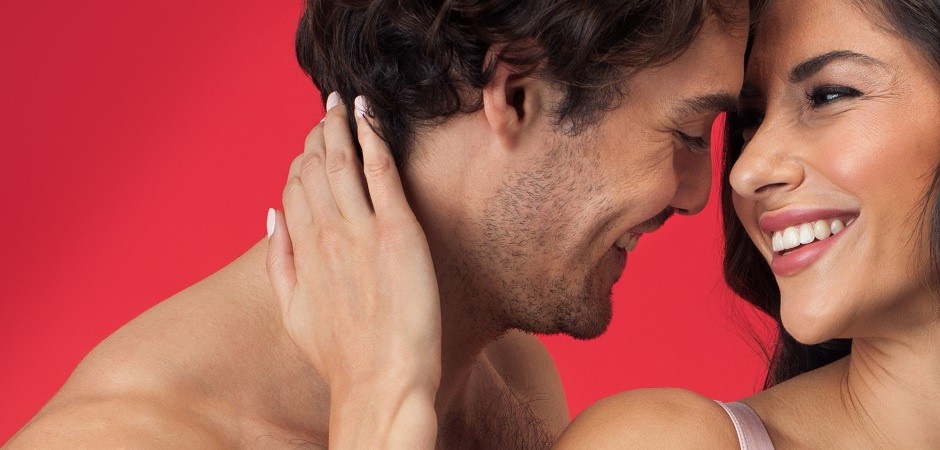 Are you an authority on the Kama Sutra? Or would you rather stick to what you know behind closed doors? Regardless of whether you're a sex position pro or prefer to keep your lovin' simple, there's always a few different things you can incorporate into your regular routine to take your ride to the next explosive level.
Don't you worry, there's no need to be a contortionist to feel accomplished in the bedroom. Sometimes all you need are a few little tweaks to take your favourite sex position from kinda nice to next-level bliss. So, here are our 5 top tips to have better sex and elevate your fave possies.
Warm up before getting down to it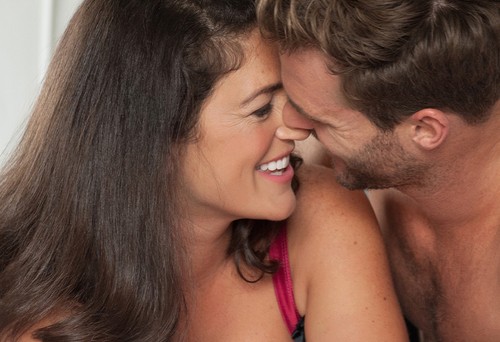 Whether you're about to pump out a big sesh at the gym or you're prepping to hit a home run with your kinky companion, always make sure you warm up before getting some. That pre-peak prep can include anything from light stretching if you're up for a particularly energetic romp through to dialling up the heat with a bit of foreplay.
As it so happens, the key to having a better sex life involves foreplay as the opening act. Research suggests that foreplay is more likely to result in a better orgasm, particularly for women or people with vulvas.
And if that's not reason enough to introduce more foreplay into your bedroom routine, studies have also proven that the better the build up (AKA foreplay) to the Big O, the more likely you are to experience more intense orgasms. So, go forth and partake in some heavy petting with your suitor before getting a little bit of what you fancy.
Don't skimp on the basics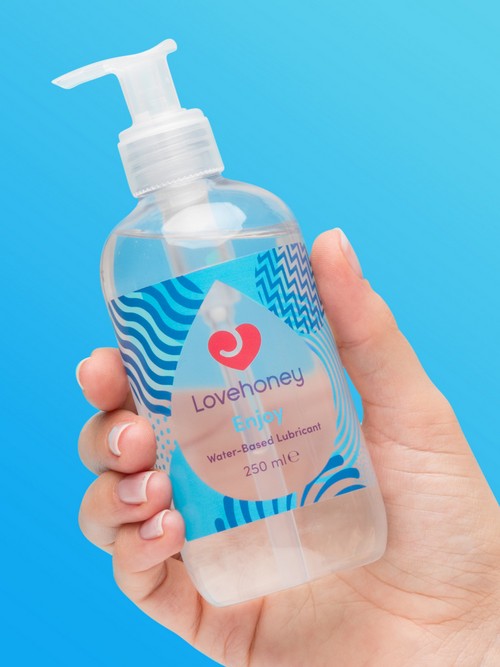 One of our favourite ways to up the ante on your number one possie is with a good lashing of lube. Lubricants are formulated to enhance sex by adding a bit of extra glide both internally and externally, but it's important to make sure you get the right tool for the job. So whether you're planning on vaginal or anal penetration, pick up the slippery stuff that's formulated for the task at hand.
Keen to switch it up a little? Why not try a flavoured or warming lube for a different dimension to your play. With so many delicious flavours available, you can turn your lover's bits into a tasty delight for your next sexy escapade. Or add a few drops of a warming lube to your bits during foreplay to spark the flame and get them tingling, ready for the big finale.
Wondering how to have better orgasms? Try an orgasm balm like the Lovehoney Bliss Orgasm Balm that's been infused with menthol to increase sensations for more intense orgasms.
Incorporate sex toys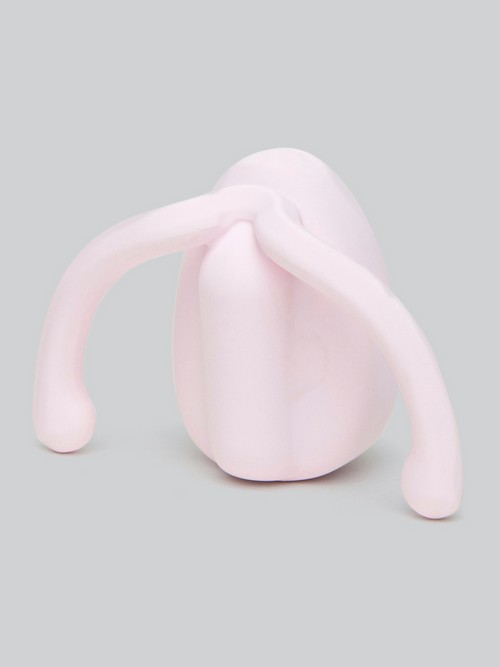 There's so much more to sex than just your bits. Introducing a sex toy can be an amazing way to up the ante on your favourite sex position. Plus, they're not all designed for the ladies or vulva owners - there's plenty for people with peens too.
Most people with clitorises need clitoral stimulation to make it to the gland finale, so if your favourite sex possie isn't hitting the love button it could be worth introducing a toy that does the hard work for you. Bonus points if the toy is hands-free so you can focus your mitts elsewhere.
The Dame Eva II Hands-Free Rechargeable Clitoral Vibrator is just that. This vibe is designed to be worn while you're doing the deed and offers three vibrational settings so you can pop your cookies without having to lift a finger.
But what if you're rocking a rod? Lovehoney's got you covered with a huge range of toys designed just for penis owners. Cock rings are a simple but super effective way to enhance your favourite sex position, not to mention your swellington. Enjoy thicker chubs that last longer with these nifty rings. Or go for a different vibe with a vibrating cock ring, like the Fifty Shades of Grey Sensation Rechargeable Vibrating Rabbit Love Ring. This baby sends blissful buzzing sensations along your length while the silicone ears work to tickle your flame's hooded lady or perineum during penetrative coitus.
Adding a few sex toys to your collection is such an easy way to dial up the heat between the sheets, leading to an even better sex life.
Switch up your sex positions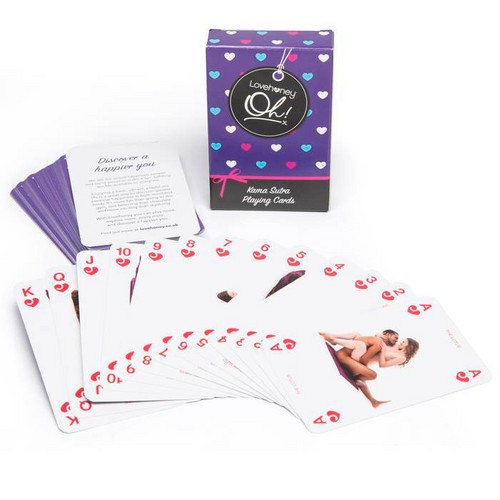 Experimenting with new sex positions with your partner in crime can be an absolute blast, not to mention a great (and free) way to spice things up. Trying to think of new positions to try in the heat of the moment can be a bit of a boner killer, which is why we put together the Lovehoney Oh! Kama Sutra Playing Cards. Complete with 52 cards featuring positions inspired by the Kama Sutra, you'll have a new position to try each week for a whole year if you can resist trialling the whole pack in one sitting.
If you've already got a few different sexual positions in your arsenal that are your go-tos, you don't have to switch them up completely to take your romp to the next toe-curling high. Instead, take your favourite sex position and try adding a sex enhancer to help you hit sensational new angles that aren't possible unassisted.
Check out Lovehoney's collection of sex swings, sex wedges and bondage furniture that are all designed to help you take your next ride to gravity-defying new heights.
Bring your sexual fantasies to life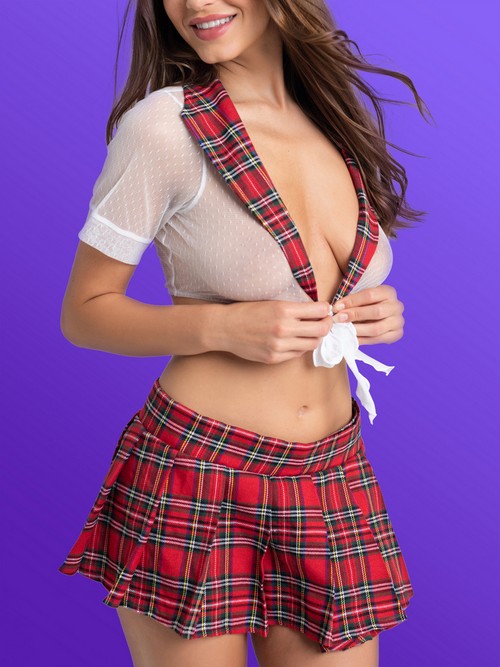 Last but not least, one of our favourite ways to add a different dimension to your fave sex positions is to incorporate your sexual fantasies.
Introducing sexual fantasies to your beau can be a tricky one to navigate, so it's worth checking out our sex fantasies blog for some tips on how to bring your fantasies to life before dropping your lover into the deep end of your medieval fantasy without a sword or armour. Our top tip is to be clear with your flame about exactly what your fantasy entails. You might just be surprised about how keen they are, or maybe you'll uncover some of their own fantasies along the way.
Does your fantasy involve role play? We've got a whole bunch of sizzling costumes and dress ups for almost every theme imaginable. Check out our collection dedicated to fantasy and role play wear so you and your suitor can completely immerse yourselves in your next erotic experience together.
Another super sexy way to spice up your favourite sex position is with a bit of dirty talk. If you get tongue tied at the best of times, dirty talk can be a bit daunting, but once the words start flowing it can be an amazing way to turn up the heat and tell your playmate exactly what you're after. Stuck for words? Give our Lovehoney Oh! Talk Dirty Playing Cards a try or have a read of the Lovehoney A Guide to Talking Dirty and you'll be talking the talk in no time.
Explore Lovehoney best-sellers