4 Reasons to Try A New Sex Toy
If you're reading this, you're undoubtedly already at least familiar with the basics of sex toys.
Chances are that you already have one or two firm favourites nestled away, whether hidden in a sock drawer or proudly out on display (seriously, some of those glass dildos are gorgeous).
Whatever your situation, it's pretty easy to slip into the habit of having your chosen couple of sex toys and not really ever venturing out from there.
After all, if it works, why change it? Well, that's what we're here to tell you.
Here are the top 4 reasons you should try a new sex toy!
---
Discover a new erogenous zone
An erogenous zone is simply an area of your body that can be stimulated to produce sexual pleasure.
These vary from person to person - it's pretty clear most people with a clitoris will find stimulating it pleasurable, but there is a lot more variety than might be expected.
For some people, the lower back can be super sensitive and pleasurable to play with; for others it might be the earlobes.
Erogenous zones also vary in sensitivity - for some, a good pair of nipple clamps will have them squirming with pleasure, but for others, the experience might not be so great.
Different toys obviously lend themselves well to different areas of the body, but a great way to experiment with finding your sweet spots is a decent bullet, like this.
---
Experience a new type of orgasm
Most people are aware that a woman can experience a few different types of orgasm, depending on the type and location of the stimulation used to reach said orgasm.
The only real way to appreciate the difference though, is to experience it. A bullet might be great for clitoral orgasms (and there's certainly nothing wrong with them), but it's well worth branching out and giving everything out there a try.
Many women report 'blended' orgasms as being the most pleasurable for them, but the combined G-spot and clitoral stimulation needed can be difficult to achieve with most toys.
The go-to here would be trying out a rabbit style toy. They can be a little more towards the pricey side as toys go but they are so very worth it.
The Lovehoney Happy Rabbit 2 is a particular stand out in this field.
Don't think you get out of this one though, guys! It's often said that the 'classic' male orgasm pales in comparison to one reached with the addition of prostate stimulation and for very good reason.
Grab yourself a beginner's anal toy and experiment away - you won't regret it.
---
Add more spice to your sex life
It probably comes as no surprise but I am a HUGE proponent of an exciting sex life.
Knowing what you and your partner(s) like is essential, but so is keeping things fresh; the reasons falling into a rut can be so destructive is that it can be so hard to spot when you're in one.
The simplest solution is simply to recognise that there is effectively no risk in trying something new, and a whole lot to gain.
Do you remember the first time you found a sex toy that really clicked with you, the rush it gives? There is so much more of that out there, with a whole world of sex toys to enjoy; so many new experiences to share and love with your partner.
---
Sometimes you just want something new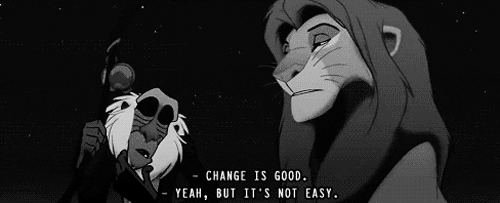 I love pizza. I'm a student - of course I do. Sometimes you get home after a really long day and all you want is that safe, quick enjoyment you know you can rely on. Largely, what I'm saying is that pizza is great, but that's not all.
As much as I love pizza, sometimes I need something else. Sometimes I'll crave salmon or just want a nice simple slice of toast.
You can probably see where I'm going with this - sexual experiences are no different.
Whether solo or shared, it's great to have a reliable favourite you can fall back on, however, variety in 'your diet' can be great for the experience itself and make the 'safe' choice exciting and fresh again when you do go back to it.
---
It's a sentiment I express over and over here at the Oh! Spot but it bears saying yet again - there are so so many sexual experiences out there waiting to be discovered, and amongst the flops and the not-quite-so-successful ones, are your new favourites and some of the most memorable sexual encounters you'll ever have.
---

You may also like: