Top 5 Love Eggs
Keen to add a love egg or two to your kinky collection? We're here to help you crack the top choices with our five best love egg picks.
For a petite, egg-shaped vibrator that's designed to sit inside the vajango, love eggs really are incredibly versatile. From internal pleasure to external stimulation, love eggs are a fantastic way to get your heart racing.
Complete with a range of different vibrational patterns and speeds, you can really take your time experimenting to see which combos get you going. Some vibrating love eggs even come with wireless remote controls or app connectivity so you can take your play beyond the bedroom walls.
Love eggs are perfect for solo sessions, partnered play and can even be paired with other sex toys for double the fun. Choose from a range of different shapes, sizes, materials and control types to suit your own unique needs.
To help you find the best love egg, we've put together our top five picks along with a stack of reasons why you should add a love egg to your erotic collection.
Why choose a Love Egg?
Love eggs are one of the most popular toys for vulva owners and couples alike, and for good reason. So if you're on the hunt for your next naughty toy, here's why you should consider adding a love egg to your nest of toys.
1. All over stimulation
Love eggs are perfectly designed to sit inside the vagina and stimulate all those delicious internal sweet spots. Because of this, they're fantastic for targeted G-spot stimulation. Once your egg is safe and sound inside of you, your hands are free to wander and stimulate other hot spots around your body. You can even get your favourite clitoral vibe or anal toy involved if you really want to dial up the heat.
Although love eggs are intended for internal use, that's not to say they can't be used to pleasure other sweet spots around the bod. You can use your vibrating egg to pleasure your other external erogenous zones, or you can even use it to stimulate your other half.
2. Take your pleasure public
Thanks to their super discreet nature, you can take your erotic play beyond the confines of your bedroom if you're keen to fool around in a more public setting. This is made even easier with wireless and app controls. So if you're keen to spice things up while you're out and about, simply insert your love egg, pack your remote and you can be on your merry way.
3. Perfect for couples
Although you can enjoy your love egg during solo play, they're also ideal if you're keen to bring your kinky companion along for the ride too. Remote controlled vibes are especially good for partnered play as you can literally hand the power over to your lover. And if you're after more tips on how best to use these super versatile toys, you can check out our guide on how to use a remote controlled vibrator.
4. Ideal for long-distance loving
Are you currently doing long distance with your boo? Fear not, app-controlled love eggs can transcend the boundaries of separation so you can still get freaky with your playmate no matter where they are in the world. Whether you're streets, towns or oceans apart, you'll feel like your sweetheart is right there with you with the help of an app-controlled love egg.
So, without further ado, here are our top five love eggs.
1. Best for coupled play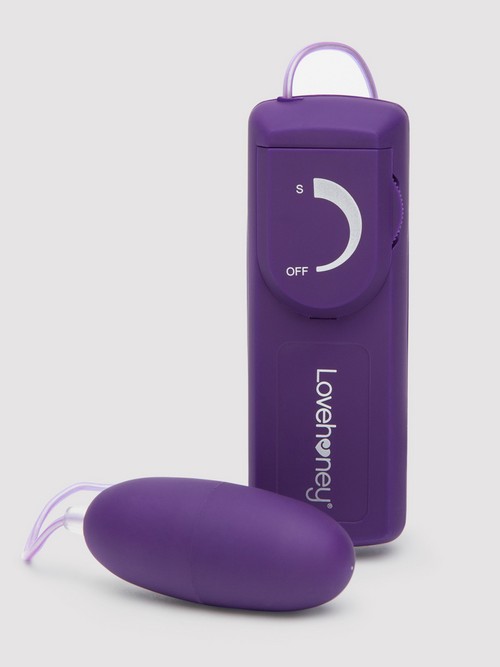 On the hunt for the best remote-controlled love egg? Look no further. The Lovehoney Wickedly Powerful Love Egg Vibrator is here to give you some of the best hands-free fun.
Perfect for couples looking for their very first vibrator, the buzzing sensations of this little love egg can be used for both internal and external stimulation. Control the powerful vibrations yourself using the simple spinning dial on the side of the remote or hand the power over to your squeeze for some hands-free loving on your part.
Just give this egg a generous squeeze of your favourite water-based lube before slipping it in and enjoying all the sensations it has to offer.
What customers say: "I had this from when I was single. My partner was curious and wanted to use it with me, and I happily obliged. Now it's his favourite toy and is a must-use every time we have fun. We both thoroughly enjoy it, and the pleasure is intense for both of us."
2. Best for lovers of strong vibes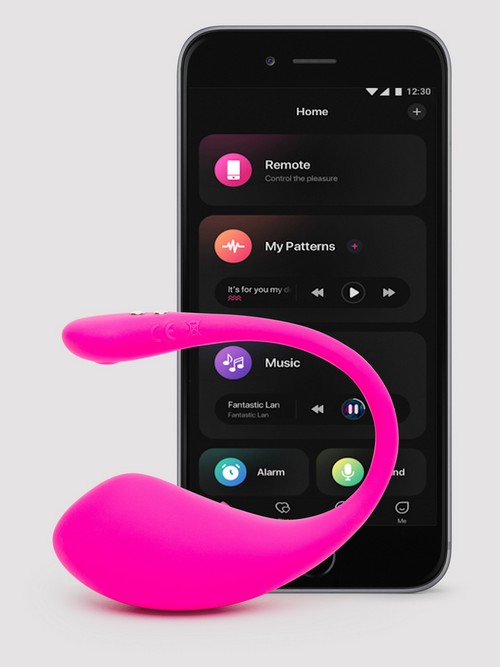 If you're a fan of full-throttle sensations, then this is the love egg for you. The incredible curved design of the Lush 3 has been crafted to stimulate your clitoris and G-gpot simultaneously. The delicious, rumbly vibrations target the G-spot to bring pure eggstacy.
Is your boo currently out of town for work? Distance is no longer an issue with this app-controlled egg! Enjoy some sweet loving with your flame, no matter where they are in the world. Plus, the Lush 3 is also completely waterproof, so you can even take your tub time to a spicy new level.
Explore the 3 speeds and 4 vibrational patterns using the control buttons on the vibe, or connect to the app for unlimited erotic options. You can even sync the vibe to your favourite sexy playlist so you can experience the vibrations to the beat of your top tunes.
With up to five hours of play time, this vibe won't be running out of juice any time soon. Just give it a good dose of high-quality water-based lubricant to get the most out of these spectacular sensations.
What customers say: "You won't be sorry. It will take you straight to O heaven in no time, or play with the speeds for the scenic route there. This really is the most pleasurable and most intense love egg around, providing G-spot and clit stimulation."
3. Best for adding extra flare to your foreplay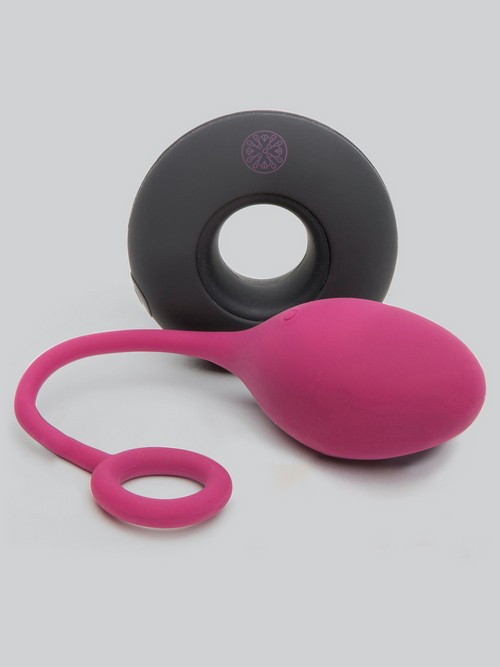 Up the ante on your pre-coital charades with this truly eggcellent addition. Crafted from silky silicone, this vibrating egg offers incredible internal stimulation but can also be used to hit those other external erogenous zones.
Enjoy the remote from up to four metres away for some creative couples play. Cycle through the 7 vibrational speeds and patterns to really get your heart racing. Choose to control the vibe using the ergonomically designed button on the base of the egg or the wireless remote control. It couldn't be simpler.
You can even use this waterproof love egg to get wet and wild during bath time. Just be sure to keep the remote nice and dry - it doesn't play well with water. Use a generous helping of the slippery stuff - water-based is best - and enjoy all that this incredible egg has to offer.
What customers say: "This is a great little toy for couples. It comes in a nice box with a remote and charging cable. The design is sleek and looks more expensive than what it is. This has various different patterns, which the wife enjoyed exploring. It's great at the start of the session. Pop it in and enjoy some nice foreplay. Gets her really wet, and she doesn't last long once the real fun starts! It's also good used as a clit vibe."
4. Best for discreet fun on the go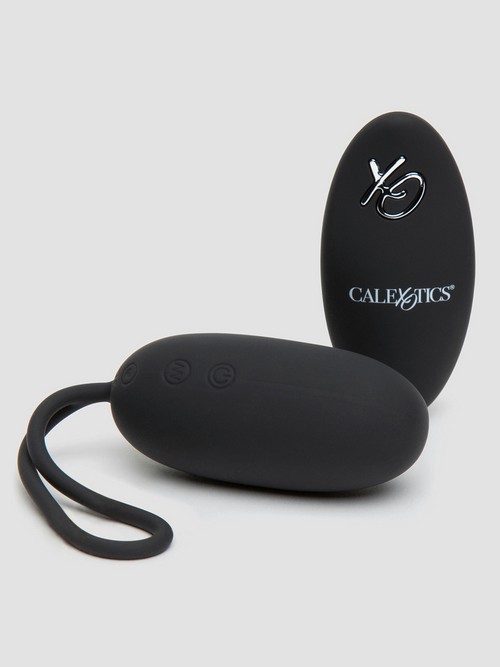 Looking for a new way to add a fun element to your chores? Or perhaps you're keen to get a little frisky with your flame while you're at the restaurant for date night. No matter where you are or what you're doing, this discreet little love egg is perfect for adding a pleasurable new dimension to your daily routine.
Simply coat this love egg in your fave water-based lube, slip it in and head on out. No one will ever know about the party going on in your pants! Hang onto the remote to stay in control of your pleasure or hand the power over to your lover. However you choose to use this love egg, you can still enjoy the internal thrills that come with the 12 vibrational functions.
Thanks to the waterproof casing of this love egg, you can get hot and steamy with it in the shower. Just be sure to keep the remote well clear of any water.
Both the egg and the remote are rechargeable using the dual-headed USB charging cable, so you won't get caught out without a functioning egg or remote.
What customers say: "This is possibly my favourite thing ever. With so many speeds and patterns, it's a perfect warm-up toy and great for external stimulation too. Powerful, so kinda loud (but not complaining!). In a quiet room, others would hear or feel it, but not out in public. Giving the remote to someone puts a fun twist in."
5. Best for luxury Love Egg loving<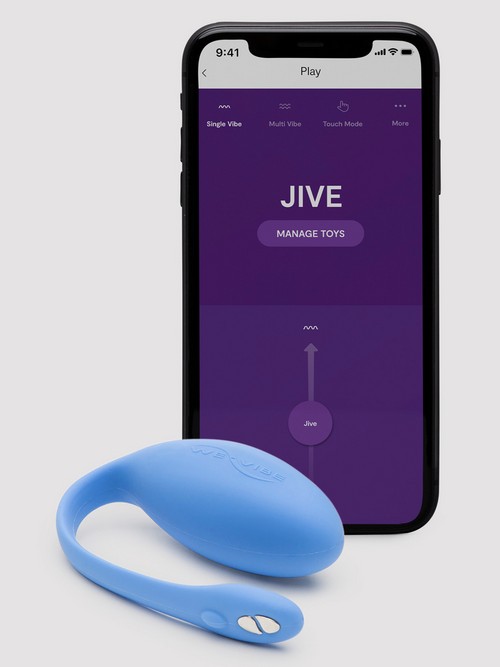 Stimulate your internal sweet spot with this super luxe love egg. The expertly contoured design will keep this vibe firmly in place, leaving your hands to wander and play elsewhere for a bit of hands-free fun.
This whisper-quiet love egg comes with a single-button remote that can be used from up to three metres. Otherwise, you can hook it up to the We-Vibe App for a bit of long-distance play. The ten rumbly vibrational patterns will make you forget your squeeze isn't right there with you.
The Jive can even be worn during penetrative sex, so you and your playmate can both enjoy the incredible vibrations for a bit of extra stimulation while you get down and dirty.
Completely waterproof, the Jive works just as well both in and out of the tub. Just give it a good slather with some water-based love juice and you'll be spiralling towards climax before you can say "We-Vibe Jive".
Store in the beautiful satin draw-string pouch for safe keeping between uses.
What customers say: "When I first purchased, I had no idea the type of O's I would soon achieve. It may be little, but it packs a punch. When inserted, it snuggly rests right along your G-Spot. The different levels of vibrations make it impossible not to fully submit yourself to reaching an incredible orgasm."
Other Sex Toy Guides You May Like