How to Choose PVC Clothing
Everything you wanted to know about choosing PVC clothes, PVC dress or PVC lingerie.
Do you love wet look lingerie? Whether you're after a PVC dress, PVC clothes or PVC lingerie, getting that highly shiny look is bonza for seriously shiny sex appeal.
Despite what many people believe, PVC clothing and latex clothing are not the same things, although both are great for giving a shiny, figure-hugging look.
Some people associate the shiny look with leather, like black leather lingerie that is highly polished. It's a look that has gone mainstream with elements of bikie gear, bondage gear and graphic films like The Matrix, filmed right here in Sydney a few years back.
Leather lingerie is sexy, no doubt, but it has some drawbacks compared to alternatives. We're talking PVC, latex, datex and faux leather.
We'll get into some of the differences between these various fabrics, and help you know what is the best kind of PVC outfit for you, but for a useful overview, take a peak at the video first.
Then keep reading for our expert tips and recommendations.
Video: Fetish Materials
Lovehoney sexspert Jess Wilde gives you the lowdown on fetish-wear materials.
Latex Rubber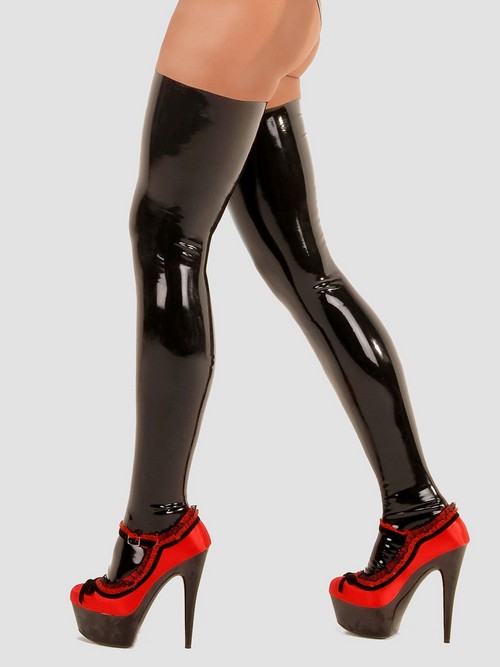 Latex, or latex rubber, is a natural product made from rubber tree sap. It can be buffed up to a very shiny surface and conforms tightly to your body. Some people are allergic to latex, and it has a unique smell that can be a turn on or turn off. It is not always easy to put on or take off, and for some items you need dressing aids.
These Rubber Girl Latex Stockings show the shiny sex appeal of latex, and you can drool over some other erotic outfits made by Rubber Girl.
PVC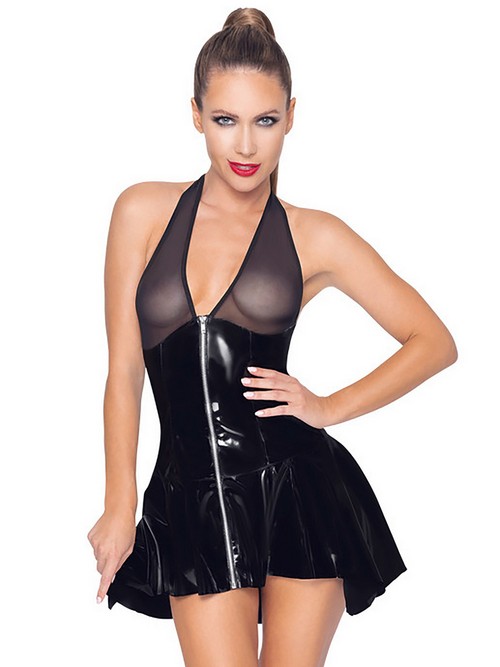 PVC (or polyvinyl chloride, or vinyl) is a plastic polymer that's used to coat fabric to create a glossy, waterproof surface. PVC is super shiny, doesn't need polishing, is easy to put on or take off, has a bit of stretch, wipes clean, doesn't stain and is easy to care for.
PVC clothes make a great and affordable alternative to both latex and leather. It has a much lower risk of causing an allergic reaction and is often found in fetish or BDSM-inspired outfits.
This PVC dress shows PVC off to great advantage. If you're looking for some daring PVC lingerie, your dreams are answered.
Datex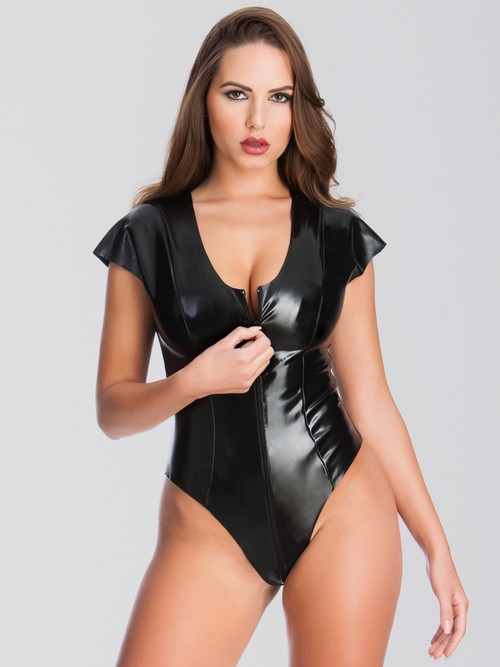 Datex is a hybrid fabric with an outside layer of latex and an inside layer of a second fabric that is stretchy. You can polish it like latex, and it is easy to put on and take off.
Leather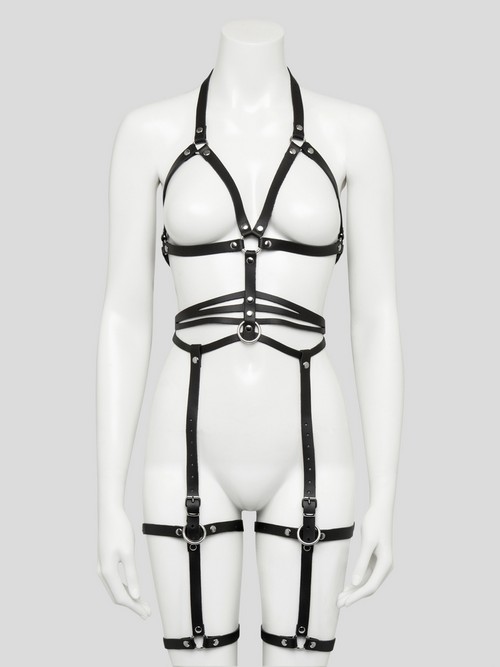 Leather clothing can be fashionable, durable and strong. It is also the most expensive option among these alternatives. It requires some work to polish highly and care for but is a turn-on for many in the bondage scene, and this leather harness is typical of its use.
Faux Leather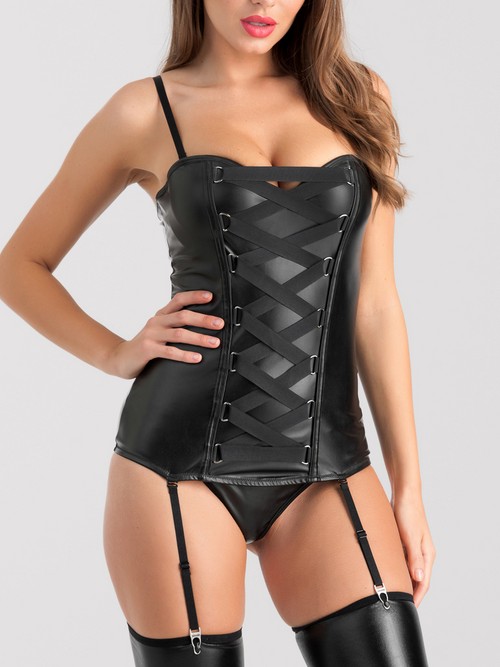 Faux leather is synthetic leather made from polyvinyl chloride (PVC), polyurethane (PU) or polyamide microfiber. Lovehoney has a number of sexy faux leather lingerie choices. It is a look that more closely resembles leather that is matt to low sheen in appearance, rather than highly shiny like PVC.
Why Choose PVC?
If you want a simple list of all the advantages PVC clothes have over other wet look lingerie, look no further:
Doesn't require shining like latex, always maintains a shiny surface
Traps heat, allowing you to stay warm even when wearing skimpy outfits
Water-resistant and can be wiped clean
Easier to care for than either latex and leather
Cheaper than latex or leather
Can be worn by people with latex allergies
Easier to put on and take off than latex
Can easily be mixed and matched with other PVC garments
How to Choose the Best PVC Outfit for You
We reckon you should stand back and have a good look at yourself. What are your best assets?
Choose which part of your body you'd like to show off, because a PVC dress or PVC clothes are going to draw the eyeballs by the bucket load.
By selecting a style that accentuates your fave body part, you're bound to feel more comfy and confident.
For example, this Fantasy Black PVC French Maid Costume has an underwired half-cup bra with a cut-out that's going to make your chesticles the star of the show.
The Black Level PVC Zip Front Halterneck Mini Dress has a flared skirt that flatters the hips and covers your bum in the cutest girly way.
Get the Right Fit
It's important to get the right fit. Because most PVC garments are designed to be figure-hugging and aren't always as stretchy as other fabrics, you should make sure that you're buying the size you actually are, rather than the size you want to be.
Check the customer reviews to see what other peeps' experience is. You can also contact our Customer Care team if you're not sure what the best fit would be for you.
Another tip - start with a garment on the smaller side. If you're not sure whether PVC is the fabric for you, get something small like a bralette or a skirt that can easily be paired with other materials first.
Then, if you like it, you can up the ante with a larger PVC item, like a catsuit or a body with suspenders.
More Sexy Lingerie advice