How To Choose Lingerie For Your Body Shape
Are you on the hunt for some hot new lingerie but don't know where to start? Fear not! Lovehoney is here to help.
Buying lingerie for yourself or that special someone is a tough gig. Choosing a sensual new piece can be incredibly personal, particularly when there are so many styles, colours, and sizes to pick from, so we're here to make it easier than ever before!
How to choose the best lingerie for you
The first place to start when buying lingerie is to understand your body shape as this will help you to pick a piece that flatters your figure. If you're not already familiar with your body shape, check yourself out in the mirror immediately! Strip down to your undies and stand front on, with a straight back. Have a good look at your bod and where your curves fall - you'll likely fall into one of four main body types, which are detailed below along with some killer lingerie styles that will perfectly compliment your physique!
The Hourglass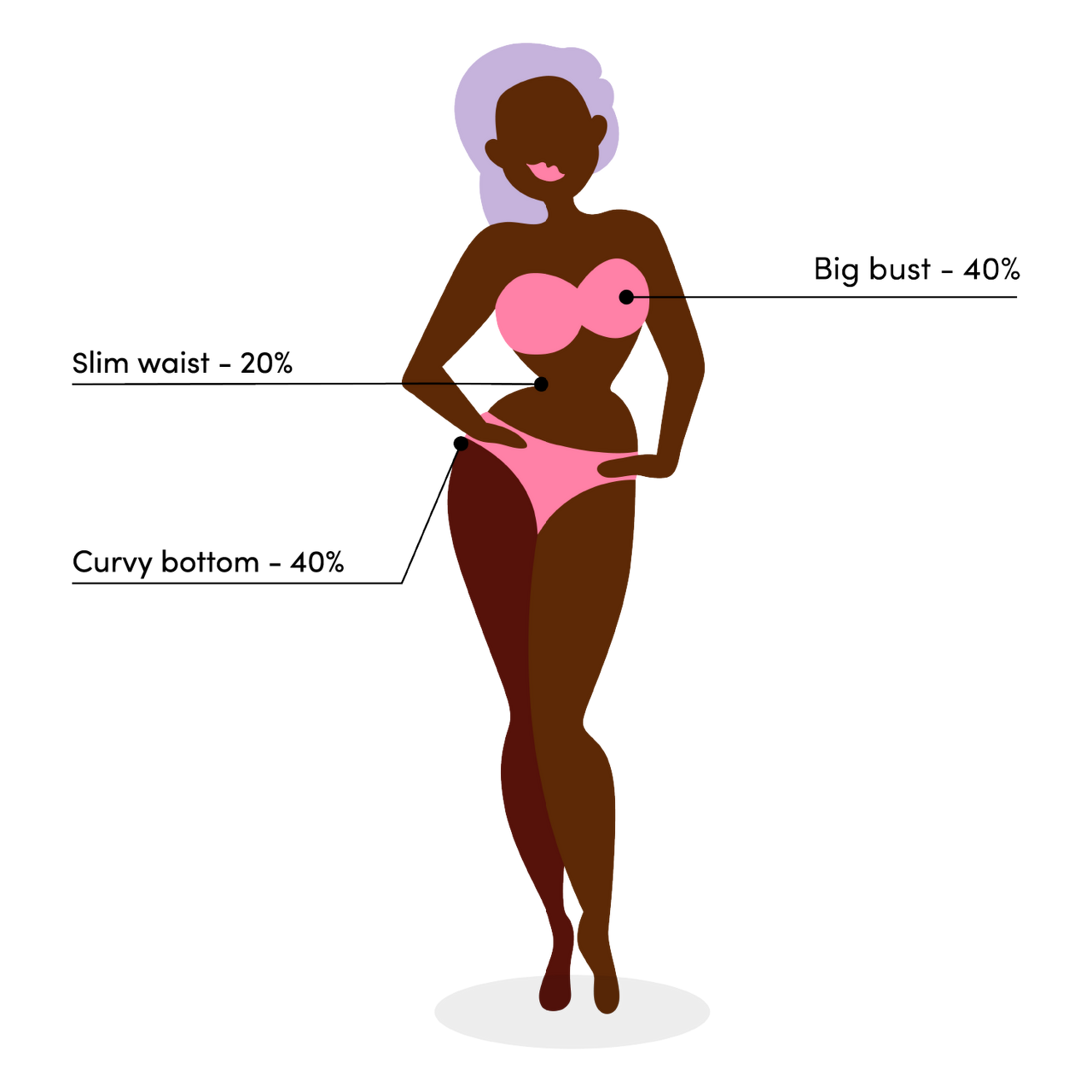 As the name suggests, an hourglass figure is characterised by a larger bust, narrow waist, and wide hips. Hourglass figures are renowned for their incredibly sexy curves, so lingerie like basques and corsets will enhance your figure.They're designed to show off your lady lumps, snatch in your waist, and draw attention to your badonkadonk.
Top off this look with a gorge pair of lace-trimmed boy shorts or a set of silky stockings to lengthen your pins.
Hourglass body shape features:
Big tatas: 40%
Teenie waist: 20%
Bootylicious botbot: 40%
Pear Shaped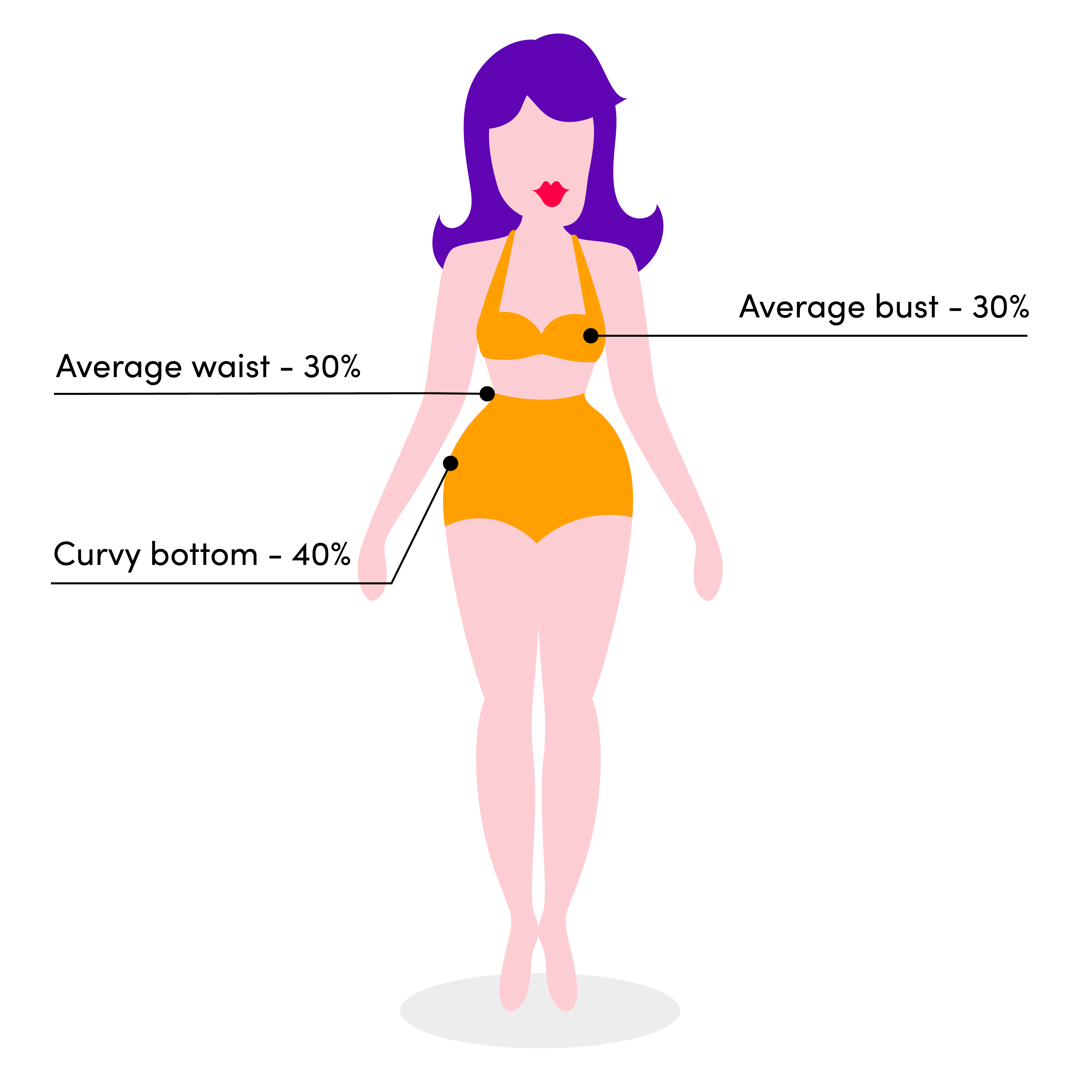 There's nothing wrong with a little junk in the trunk! One of the most coveted body types, pear shapes have an enviable derrière that is sure to capture attention.
Babydolls and chemises are fantastic for creating the illusion of a curvy bust with a flash of cheeky cleave while emphasizing your booty-ful tushy with sensual material that skims your peach.
If you're conscious of your hips and thighs, babydolls and chemises come in a range of different lengths that will help you to flaunt your key features while providing a little more coverage in other areas you don't want on show.
Pear body shape features:
Average bust: 30%
Average waist: 30%
Curvaceous clacker: 40%
The Lollipop/Apple Shaped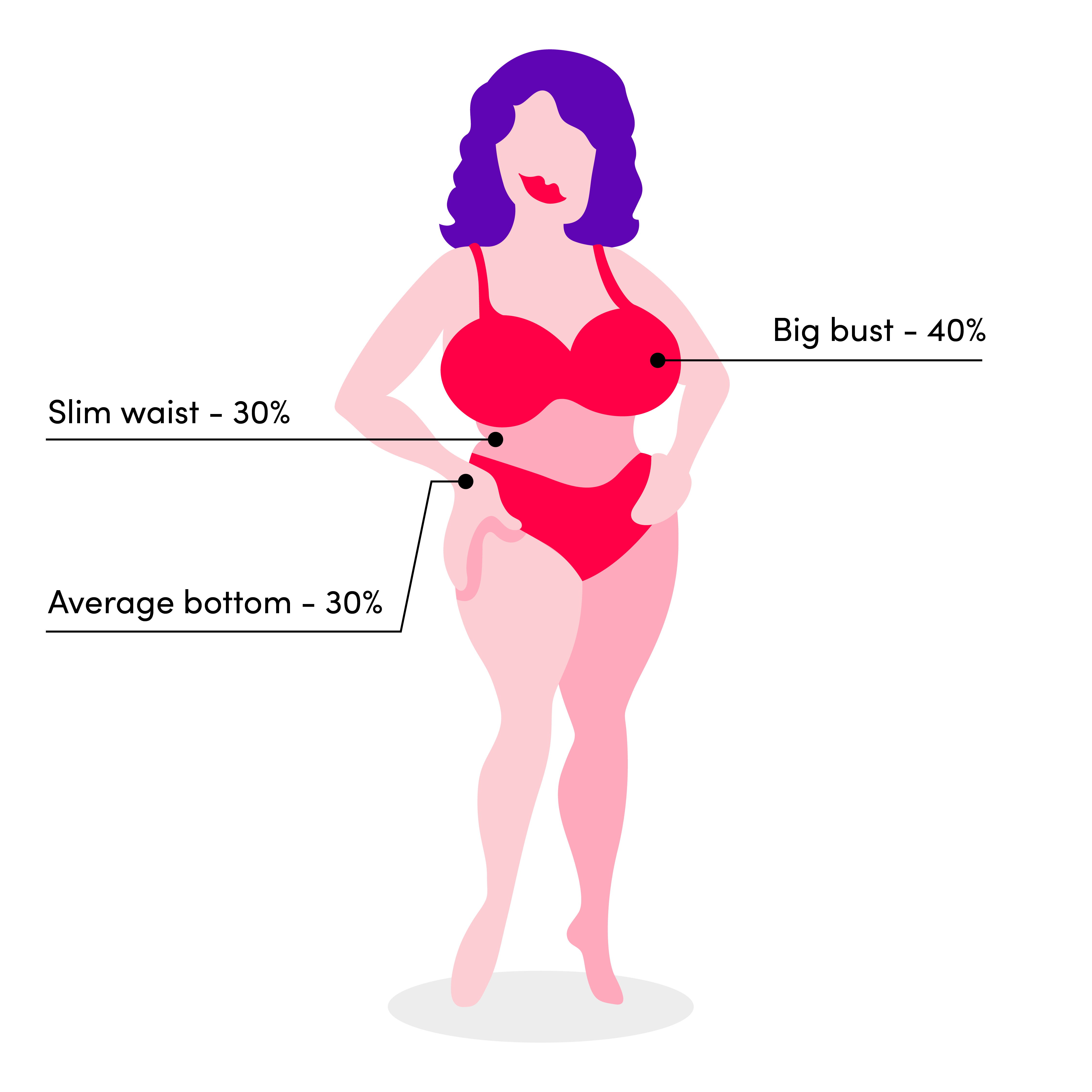 Characterised by enviable coconuts, many people drop an absolute BOMB to achieve a lollipop shape, so make the most of it and brandish your bubs!
A sexy push up bra is ideal for ladies with a lollipop figure as they flatter your bod in all the right places, offering support to your tatas while emphasizing your natural curve.
Upgrade your bra to a set with matching knickers to get your lover's heart racing! From briefs to g-bangers, Lovehoney has a massive range of undies to suit everyone's style.
Lollipop body shape features:
Big bresticles: 40%
Slim waist: 30%
Average bum: 30%
The Column/Athletic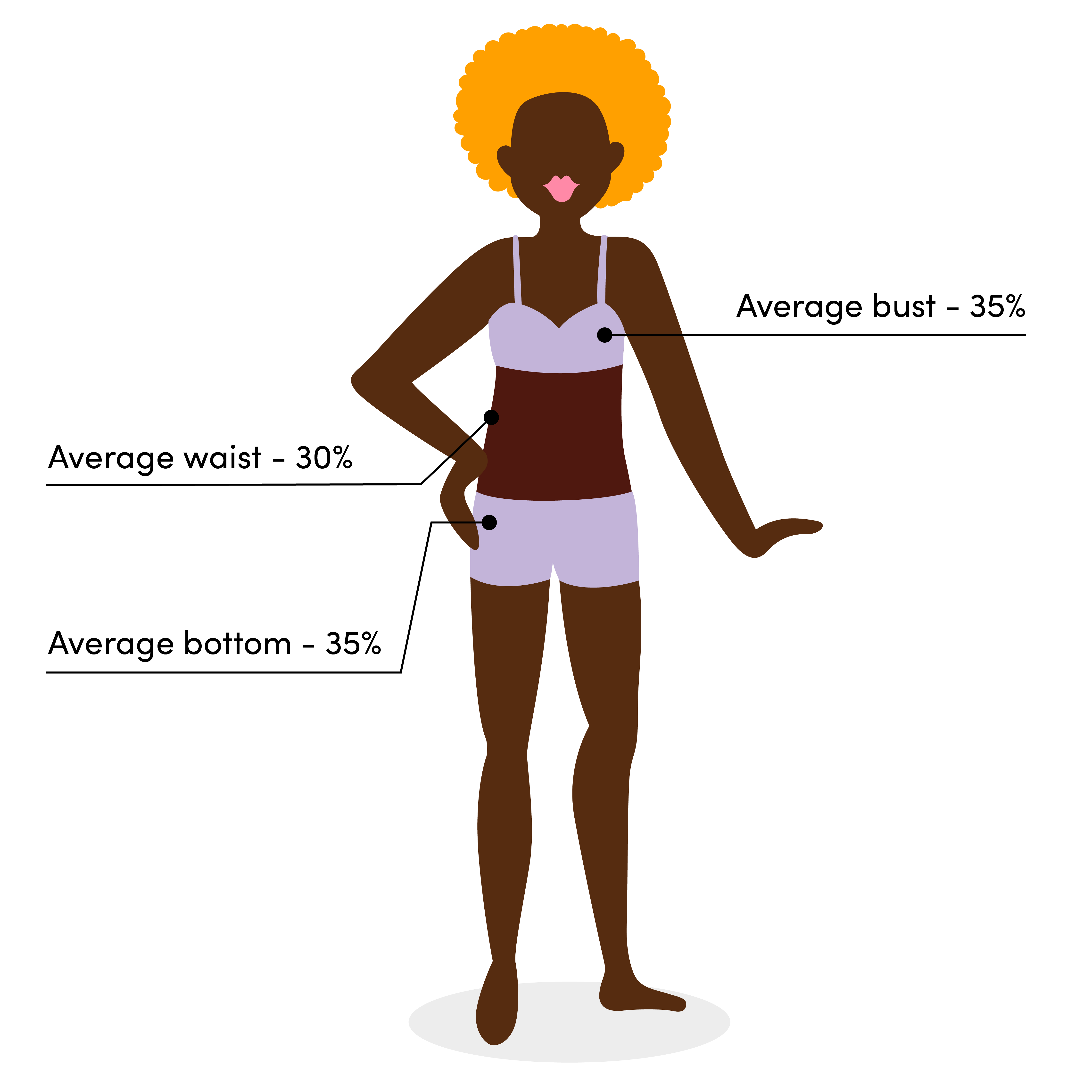 The lucky ones with athletic body shapes can pull off pretty much any lingerie style. Basques, bodies, and corsets are perfect for athletic figures as their figure-hugging fabrics cling to the body and create the illusion of curves.
Many of these lingerie styles come in two pieces, which allows you to break up your figure and accentuate different sections of your physique, from your long, lean torso to your cutie patootie and lovely lady lumps!
Athletic body shape features:
Average bust: 35%
Average waist: 30%
Average butt: 35%
Recommended Sexy Lingerie Products
More Sexy Lingerie advice
More Sexual Happiness Advice
You can never know enough about sex, right? Join us on our sexploration journey via the thriving Lovehoney forum, our weekly Sexual Happiness podcast and our blog.