How To Buy One Size Lingerie
There's nothing quite like the gift of lingerie, but with all the different shapes and styles at your fingertips, choosing the perfect size can often prove tricky. Thankfully, Lovehoney's huge range of one size lingerie takes the hassle out of finding the right size.
Who is one size lingerie for?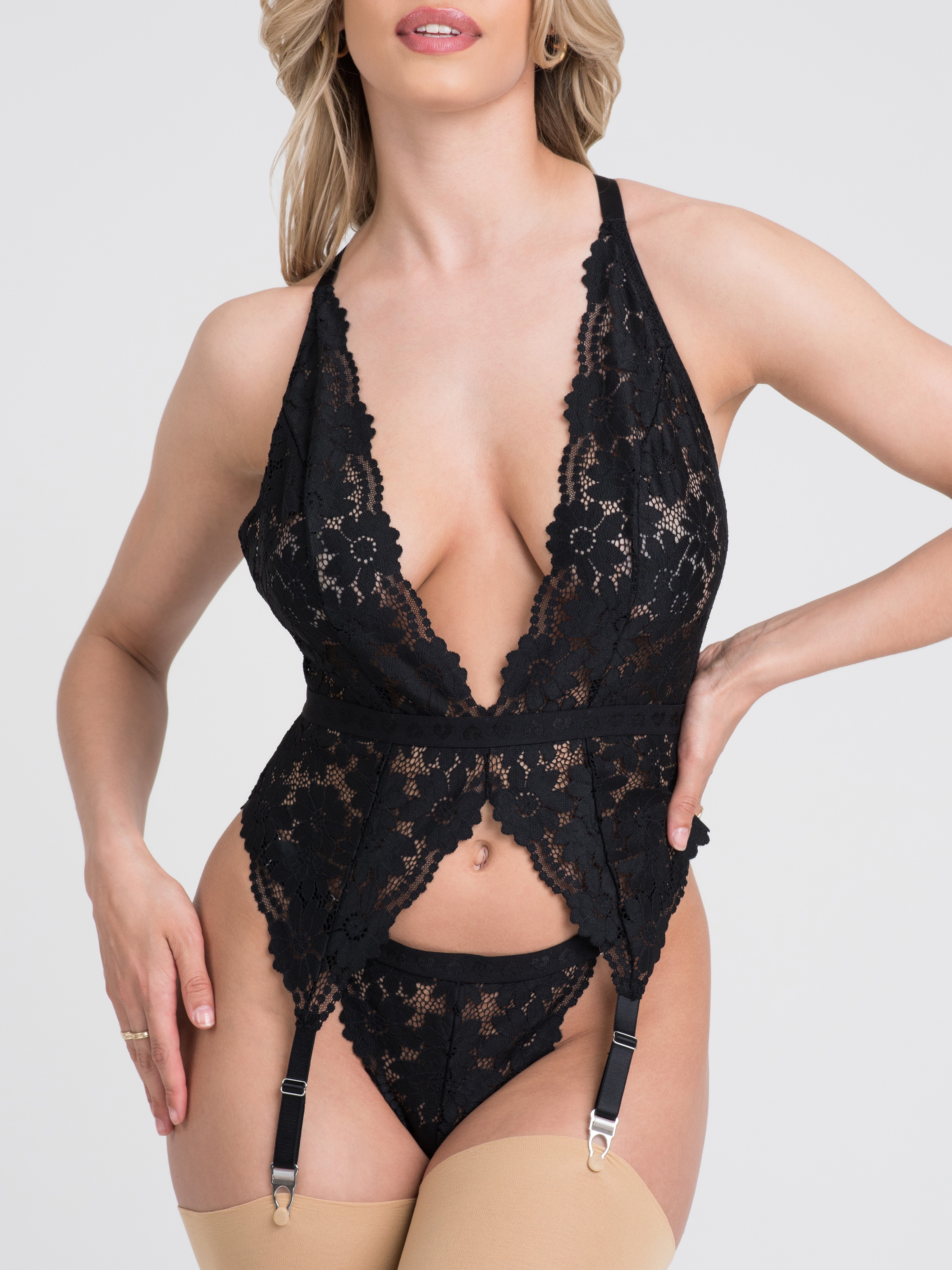 One size lingerie is ideal for anyone who struggles to find lingerie that fits them as they'd like. It's also the perfect solution to the constant struggle with sizing when buying a slinky set for that special someone.
Why buy one size lingerie?
There's nothing worse than ordering a beautiful new lingerie set, only to find it doesn't fit properly. Not to mention if you're planning on gifting a new set to a special someone and you're not quite sure of their size! Thankfully, one size lingerie is here to cure all your sizing woes.
First things first, have a quick squiz at our guide to lingerie styles to familiarise yourself with all the styles on offer at Lovehoney. Here's a quick recap of some of the structured and unstructured styles you can find at Lovehoney:
Structured styles Corset

Bustier

Basque

Merry Widow

Catsuit

Mini Dress
Unstructured styles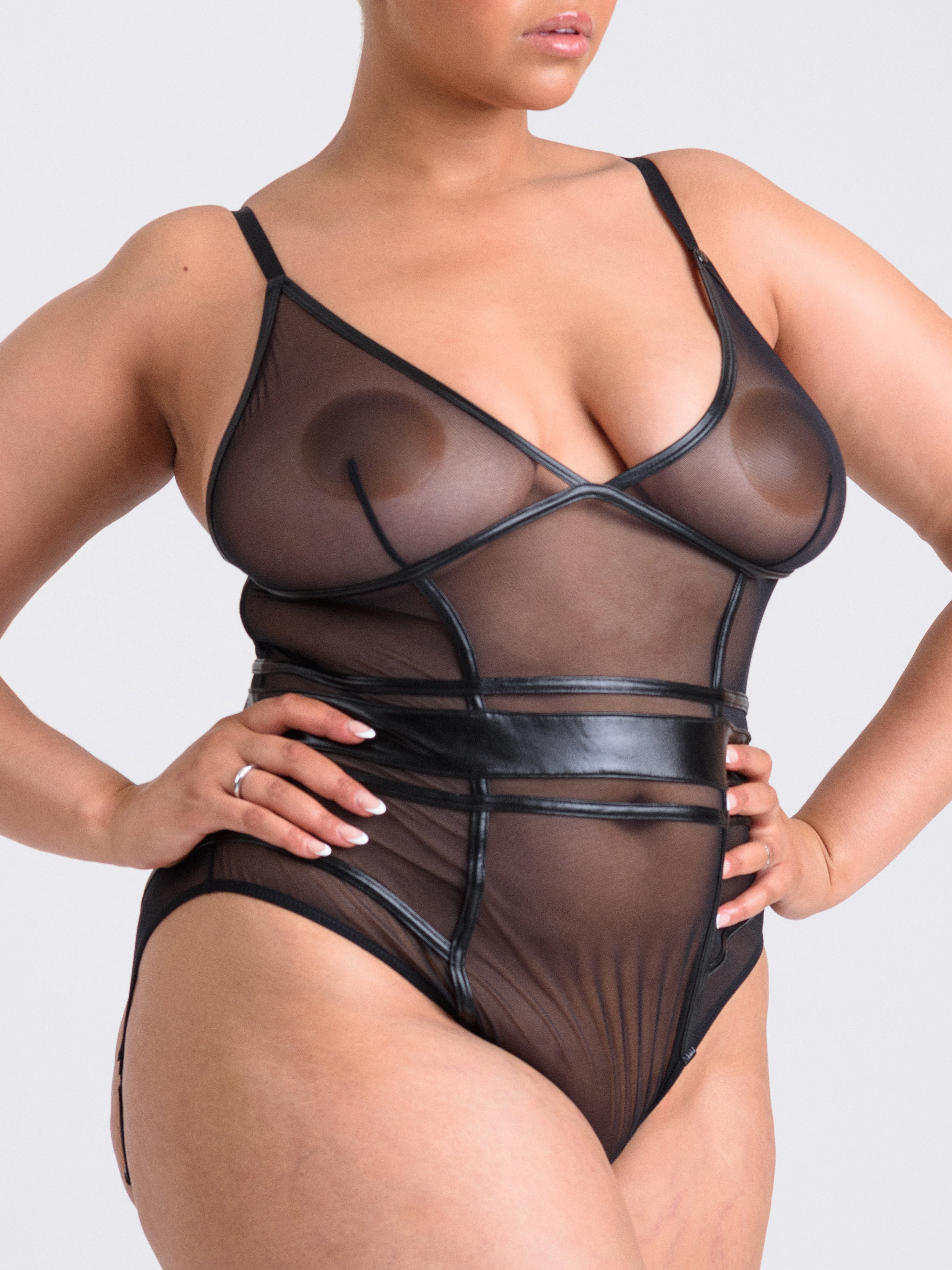 Babydoll

Flyaway

Chemise

Body

Cut-out body

Teddy
Once you've figured out a sexy little number (or two!) that suits your body and hits your lust-o-metre, drop back here and figure out how to seal the one size deal.
Buy one size lingerie for your lover
Confused about the best garment size to buy for your sweetheart? Want to get her a lingerie gift she'll adore and you'll go nuts for? Then look no further, Lovehoney is here to help!
If you've already skimmed our guide to lingerie styles and are still unsure of where to start, check out our handy guide on how to buy sexy lingerie for women. It's packed full of tips to guide you on your quest to choose the perfectly seductive piece for your boo. Once you've figured out the colour, fabric, and style, all that's left is nailing down the size!
What does 'one size' mean?
At Lovehoney, we firmly believe that everyone should be able to look and feel absolutely bangin' in a stunning lingerie set, no matter their size or shape. Thanks to our extensive one size collection, we're able to offer a range of lingerie that has been specially designed to fit and flatter all figures without the usual fuss of trying to figure out the right sizing! The one size collection includes two ranges. The Regular range covers sizes 8-16, and the Queen range covers sizes 18-24. Here's to fuss-free shopping!
How to buy one size
Purchasing a stunning one size lingerie piece literally couldn't be easier! Simply browse the Lovehoney brand lingerie we have on offer, select your desired piece, and choose from the Regular or Queen range. The handy size guide located just above the body size drop down menu will help you to choose which of the one size ranges best suits.
Model photo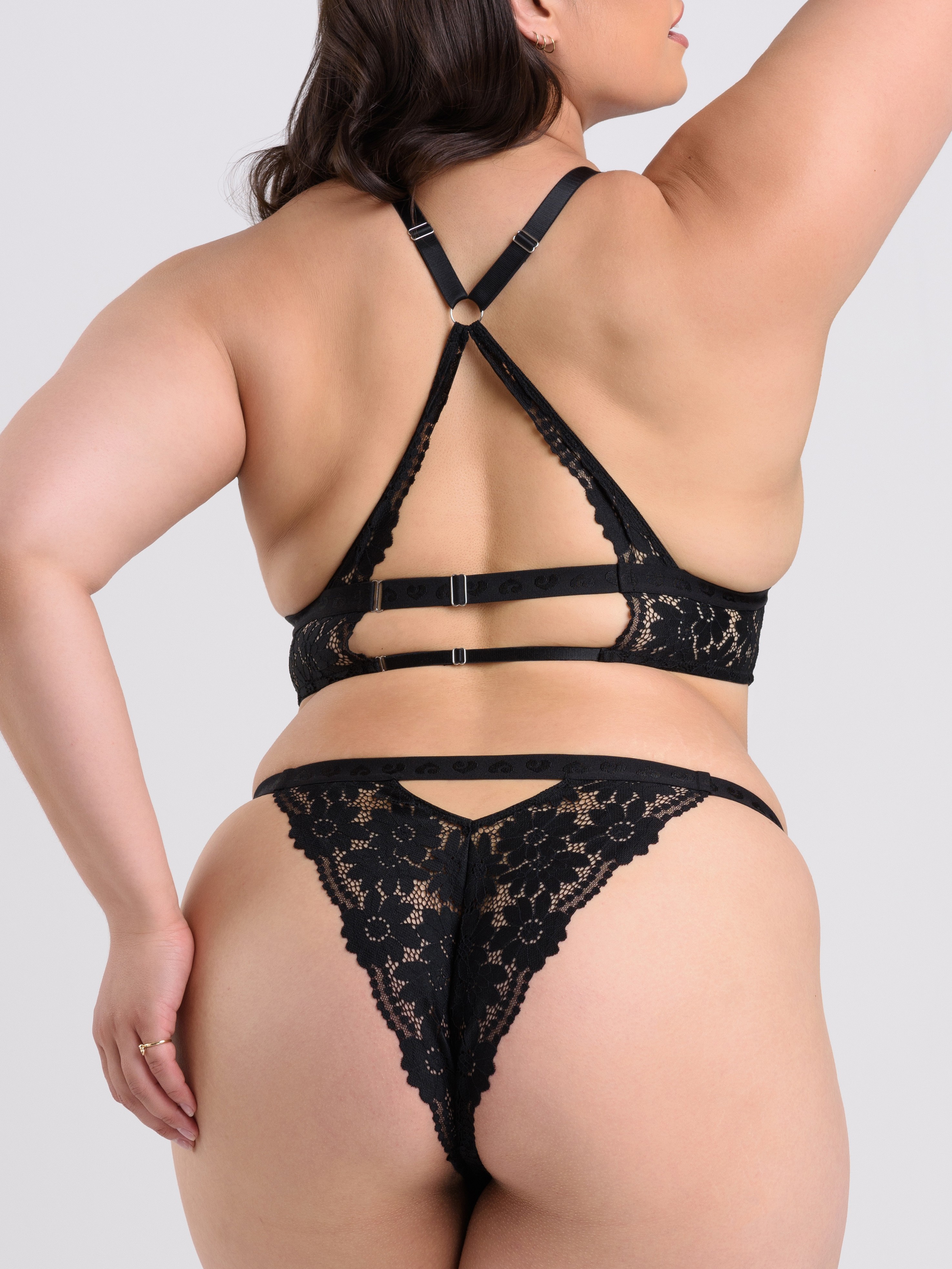 Every Lovehoney lingerie piece has been lovingly styled on a beautiful model with a real-world figure so you can see exactly how hot it will look on your own bod! Check her out to see how the piece will fall over your curves. Seeing is believing, so when you spot a model shaped like you and you get a warm feeling in your lovin' oven, you buy with confidence.
Model size description
Along with the handy reference pics is a brief description about the model's size and measurements so you can be sure that the sizing will match your own.
Here's an example of one of our model size descriptions:
'Model is a UK size 18 and 5'10½" tall with a 44E bust. She is wearing One Size Queen.'
Customer reviews
Last but not least, be sure to check the customer reviews to see how some of our other Lovehoney customers found our pieces! They often offer specific feedback that might help you in making your final choice.
Treat yourself
Now that you're familiar with how our one-size range works, feel free to browse our huge one size lingerie collection knowing that you can purchase a piece for yourself or your kinky companion with the confidence that it will fit and flatter. While you're there, why not check out our huge range of vibes and dildos for an extra special treat!
More Sexy Lingerie advice