You've no doubt heard the saying, "It's about the journey, not the destination," but you know what? Sometimes all you want to do is to get there. If you've ever wondered "why can't I orgasm?" – whether coming is a super-rare occurrence for you, you've only recently been struggling to climax or you've never reached the Big O – this guide is for you.
Like we said about the journey and the destination, orgasm is not the be all and end all of sex or masturbation. The pleasure, connection and relaxation we feel through exploring our bodies, with or without a partner, is what the drive for sex should be about – orgasm is the perk of when it includes (but not necessarily ends with) a perfect parallel park. A spine-tingling, toe-curling, breath-taking parallel park...
But we digress. You're here to learn about how to have an orgasm and we're here to answer all your questions and give you all our best tips for making it happen. First up, what happens when we do orgasm so you can know what the heck you're looking for.
"If you've had one, you would know."
If you've never orgasmed this is probably a phrase you've heard in conversation with someone who has. As well-meaning as they may be, comments like this can end up being more confusing than anything because they make it hard to know what sensations to look for – so let's break it down.
Orgasm is generally defined as when one reaches their peak of sexual arousal. You might feel a build-up of tension, your heart might beat more intensely, and your breathing might become heavier. When you reach your climax and the pressure is released, the muscles in and around your genitals contract in waves of pleasure. Some people can experience very strong orgasms, while for others, it might only be a mild feeling. All sexes can ejaculate but for people with penises, it's much more common.
Here's how some of our forum members describe their orgasms: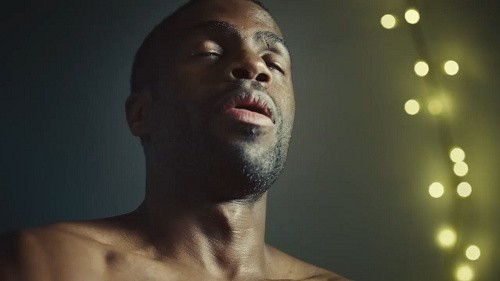 "For me it's a tingle sensation from my toes to my nipples. I sometimes can orgasm through penetration when he hits the right spot and I find it's much more powerful than a normal orgasm. It leaves me with jelly legs and I can't stand for ages! It's fab." - anon24402213
"...my OH always knows when I'm close, my eyes close, my toes curl and my legs twitch, you can feel it building at the bottom of your shaft, and you can't control tensing it, then my whole body feels it as I orgasm, my whole body convulses and twitches. I get her to keep going for 10-15 seconds after I've cum and I shake for most of it haha never had orgasms the way she gives them to me!" - Mr_Trinity
"Mine feels like something nice crawling up inside your body, warm and a feeling of oneness with my OH and myself because she's brought me to this point and bang a feeling like I'm emptying my body into hers, a sudden feeling of contentment and a nice fuzzy feeling in the head and feeling of lovely relief. And phew lack of breath, like it was the last thing holding me together, followed by a big smile." - anon6420928
Chocolate, wine, spending the whole day watching TV – there are many things in life which feel great but might not be the best for you. This is one of the reasons why it can be hard to believe something that feels as sweet as a climax, can also have a tonne of perks.
Despite the negative myths you may be familiar with, orgasms are healthy for a number of reasons which we covered in this blog all about the mental and physical benefits of sex and masturbation. Not only do orgasms burn calories – how much depends on factors such as your weight, height and how rigorous the activity is – but research shows they're considered a mood booster, a stress reliever and a self-esteem improver.
This is a good question with a hard answer because in truth, everyone's bodies, minds and circumstances are completely different. So, when it comes to the Big O, there's no one-size-fits-all formula for it.
Here are few good places to start: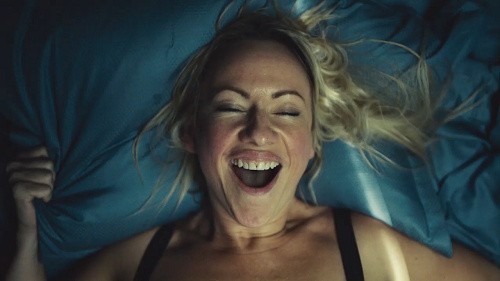 1. Do Not – and We Can't Stress This Enough – Overthink It
When you're struggling to orgasm but you really want to, it's only natural to feel a bit frustrated and want to focus all your energy into making it happen. Unfortunately, you'll probably find nothing stops a Big O faster than stressing about why you can't have one.
Next time you go to get down with a partner or yourself, try focussing solely on the sensations you are feeling in your body. What does it feel like to touch here or stroke there? Do you feel more pleasure from a firm or soft touch (or both)? Keep going with whatever makes you feel good for that sole reason – not because you think it might make you orgasm.
Concentrating hard can also mean your body tenses up, and while orgasms strengthen pelvic floor muscles, sometimes this tension can hinder rather than help your climax cause. Breathe, relax and enjoy the ride.
2. It's Not a Race
Say it louder for the people in the back.
Sure, playing games and having goals in the bedroom can be enjoyable but stick to 'who can make the other person moan out loud the fastest' or seeing how many toys you can use at once and use them as pluses to your pleasure. A game of 'who can orgasm first' when you're with a partner is no fun for anyone.
Whatever you have between your legs, slow down, remove the goal to 'gasm' and put your pleasure in the limelight. It may sound obvious but spending time on foreplay and making sure you're fully aroused – especially if you have a vulva – is so important if you want to experience a climax during sex or solo play.
In a Canadian study, the results showed that on average, it takes almost the same amount of time (around 10 minutes) for female identifying people and male identifying people to reach peak arousal. While this is the average, everyone is different and when you're struggling to orgasm, the more time you spend making foreplay your friend, the better.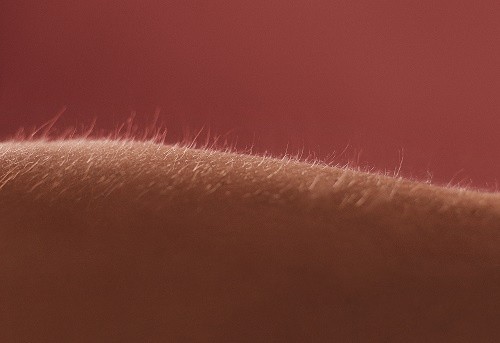 3. Get Creative
They say that if at first, you don't succeed then try and try again, and the same goes for orgasming. But if you do decide to try again – try something new. There are at least ten different orgasms our bodies are capable of as well as hundreds of ways we can feel sexual pleasure. Trying out various techniques will help you explore what feels good to you but don't switch it up every five seconds – lean into the sensation and let it build to see where it takes you.
Try changing the motion of your touching, increasing or decreasing the pace and pressure or get a new toy involved. As humans, our minds crave variety and so do our bodies, so testing out something new is another stellar start to your jerk off journey.
To have more intense orgasms you might like to get multiple points of stimulation going – think about paying attention to the nipples, ears, anus, inner-thighs, perineum or balls – at the same time, for a mind-blowing effect which may see your cup runneth over (or gush over). Edging is also great way to build up to an explosive orgasm – read about how to try edging here.
4. Where's Your Head At?
Are you feeling stressed about work, family or friends (or all three)? Are you worried about how your body looks at a certain angle or making too much noise with your toy? Our brain is one of the key sex organs we have which means when it's distracted by things outside of the bedroom, it can really cramp our style inside of the bedroom.
Getting your mind in the mood is just as important as getting your body in the mood. Before you begin, try letting yourself relax with some deep breaths or a quick meditation, remove any distractions (by using a super quiet toy for example) and get your head in the game with some ethical porn, audio erotica or a sexy book. We talk about arousal and what tools you can use to turn yourself on here.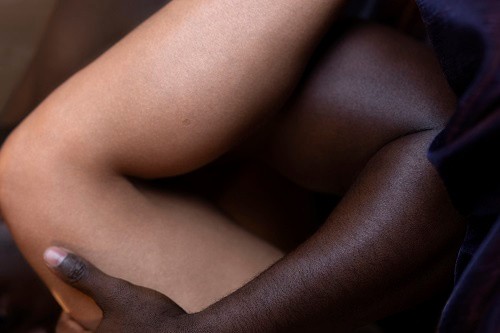 5. Pay Attention to Other Factors
For some people, difficulty orgasming may come from more than just overthinking it. Studies have suggested that sexual arousal disorders – such as erectile dysfunction and anorgasmia – can be found in 10 to 20% of adults. This can be caused by medical, psychological and physical factors like medication (including anti-depressants), previous sexual history or trauma and sometimes pain. If you feel like you might be experiencing these sexual dysfunctions, talk to a medical professional or a sexologist who might be able to help you.
Remember, sex is so much more than just an orgasm and "crossing that finish line" isn't the only thing that's going to bring you sexual happiness.
Alrighty, now that we've covered the basics, let's talk about getting off with what you've got.
A note before we begin this section: we're discussing the different techniques you can use to have an orgasm if you have a vulva or a penis. In some parts, we've used gendered terms – like men and women – but if this kind of language doesn't suit your identity or sexuality, we have loads of content for you on our LGBTQ+ hub, in our blog or in guides like this.
If you're the proud owner of a vulva and a climax sometimes (or always) seems out of reach to you, it can feel like you're working with a maze down there. This is exactly why exploring your body through foreplay and masturbation is so highly recommended.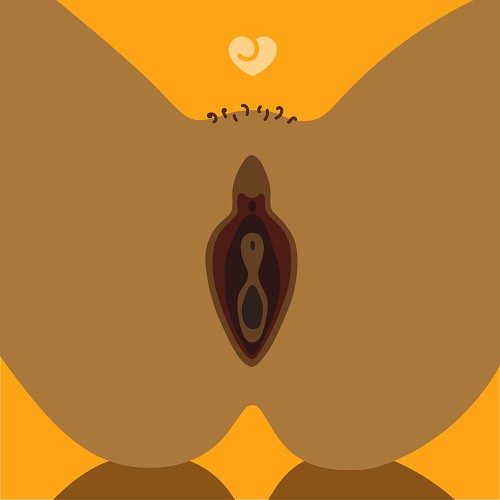 Again, everyone is different but it's no coincidence that a study reported 36.6% of vulva owners find clitoral stimulation necessary in order to orgasm during sex, and another 36% don't need it but do find it gives them better orgasms. Judging by this, we'd say the clitoris is a good place to start (the round dot on the top of this vulva).
When you decide to delve into an orgasm adventure, pay close attention to your bean with a toy or hand. If you find yours quite sensitive, a clitoral suction toy might be the way to go as it encircles the clit and delivers indirect stimulation.
In the same study, the people surveyed reported a wide range of techniques, pressures, locations and patterns which contributed to their Big Os.
Take the time to test out different things to see what does the trick for you. Here's a few tricks and tips you could try:
Use your fingers or a curved toy to massage internally or externally (or both at the same time)
Pinpoint stimulation with a pointed tongue or toy against the clit
Flat or round stimulation against the clit and G-spot with a thicker toy or hand
Circular, up and down or even figure-8 motions
Multitasking: tickling, stroking or pinching your nipples and other erogenous zones at the same time (this is where a hands-free toy comes in handy)
Don't be shy about lube – wetter the better, baby!
Basically, whatever feels good, is safe and consensual, go for it.
It may help to get to know yourself while you're alone before involving your partner but communication is key when you do. Don't expect your lover to know exactly how to get you off – tell them or even better, show them – and you are far more likely to have a swell time with or without the gland finale. Taking responsibility for your pleasure is one of the best things you can do in the bedroom for your sexual happiness.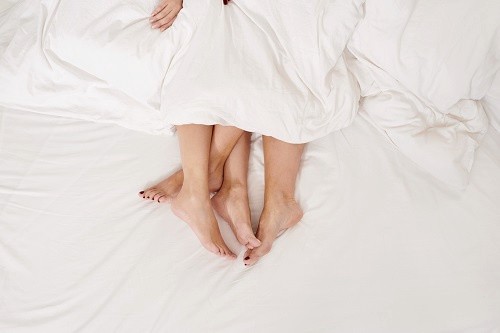 How Fast Do Women and Vulva Owners Orgasm?
How long is a piece of string? Studies have shown the average time for women and vulva owners to reach a climax is 14 minutes for partnered sex and around 8 minutes for masturbation, but don't let this make you feel like you should set a timer for your own O-train. Don't worry about how to have an orgasm fast, take as long as you need to feel sated during your sex.
If you want to learn more about how to masturbate if you have a vulva, head to this blog here.
With the orgasm gap – which our resident sexologist, Chantelle Otten talks about here – it's easy to assume that penis owners can get their kicks in a cinch and all it takes is a few well-timed strokes to blow their load, but like anything, it's a bit more complicated than that.
Most penis owners will have difficulty with their dong at some point in their life and if you've found yourself here wondering why you can't orgasm, may we suggest breaking out of your normal routine if you have one? Whether you're a quick shower pumper or a morning glory massager, try a new location or time of day to get a fresh feel for yourself. No-nut November won't hurt you so if you think taking a break from the five-knuckle shuffle might help, feel free to do so.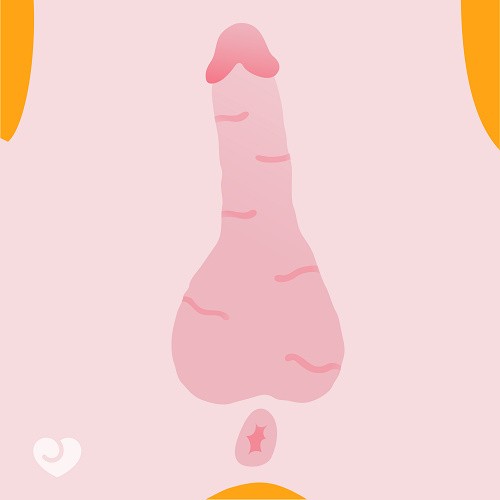 Here are a few physical tricks to try while you're at it:
Give lots of love to the frenulum - the super-sensitive elastic skin under the head of the penis (this clever toy delivers air pulsations directly to it)
Cup, tickle or massage the balls and perineum using your hands (softly for the balls and firmer for the taint)
Switch up your technique: change the speed, angle and direction of your strokes
Explore prostate pleasure: read all about how men and penis owners can have multiple orgasms here
Lube up!
Communication is a must if you are sleeping with someone, so get chatty while you're at it – dirty talk anyone? And don't forget, sex is still sex even if you don't come, so have fun with it and be kind to yourself.
How Long Does It Take for Someone with a Penis to Come?
On average, about 5 to 7 minutes but according to this study, the overall range is anywhere between under a minute to over half an hour. If you feel like your ejaculation takes an abnormally long time or doesn't happen at all and it is concerning you, talk to your doctor about it.