Womanizer Review: Is it Worth it?
Aaaah the Womanizer - the toy that launched a thousand orgasms. The Womanizer made a big splash when it first came onto the market for doing what male sex toys had been doing for ages: mimicking oral sex with realistic aplomb.
If you've followed the rise of the Womanizer and wondered if it was worth the hype, then read on for the lowdown on this revolutionary toy. Here, we will be talking about the best-selling Womanizer at Lovehoney: the Womanizer X Lovehoney Pro 40.
How Does it Work?
The Womanizer is a handheld, rechargeable sex toy that stimulates the clitoris. The silicone ring at one end encircles your clitoris without touching it, forming a sort of seal. Once in place and switched on, the Womanizer then directs pulses of air to your clit using its patented Pleasure Air Technology. This provides a gentle sucking sensation at the lowest setting and a more intense burst at the highest (there are six intensity levels). If the animation on the Womanizer website is to be believed, the pulses cause your clit to bounce up and down at a high frequency like a speaker at a club. It's a beat we can get behind.
---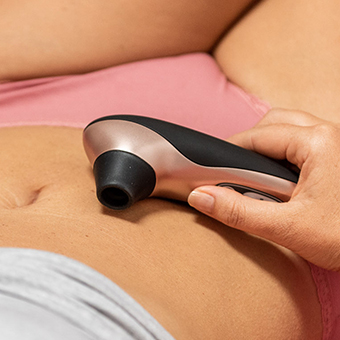 How to Use the Womanizer
There are only three buttons on the Pro 40 (and most Womanizers). Plus and minus buttons allow you to scroll through intensity levels, and the power button switches the device on and off if you hold it down. Tap the power button instead of holding it down, however, and you unlock a really cool function - the intensity level will automatically go back to 1. This is great for providing continued light stimulation when you climax.
The Womanizer feels best when you apply lube to the silicone ring that encircles the clitoris. Spread your labia apart with one hand and sit the lubed-up ring around your clit. Switch it on and toggle through intensity levels until you start to see stars. If the stimulation becomes too much as you climax, tap that power button and ride out your orgasm on the lowest setting. As with any sex toy, always make sure you give it a good clean with a sex toy cleaner and allow it to air dry between uses.
---
What Does the Womaniser Feel Like?
I have a more sensitive clit than most. The gentle electric shocks from the electro-stim toy that had all my friends buzzing just hurt when applied to my delicate nether regions. Very powerful mains-powered wands just leave me feeling numb and uncomfortable. In contrast to that, the Womanizer feels amazing to me. I can climax when using mine on the third intensity level and never go past the fourth intensity setting. The orgasms themselves come quickly, are amazing and last for much longer than they do with a vibrator.
If you're more of a mains-powered-wand kinda gal and love a bit more intensity in your toys, you will still love the sensation - it will just feel gentler and more intimate to you. My friends who loved the aforementioned electro-stim vibrator use their Womanizers on the higher settings and still report amazing orgasms with a more sensual vibe.
---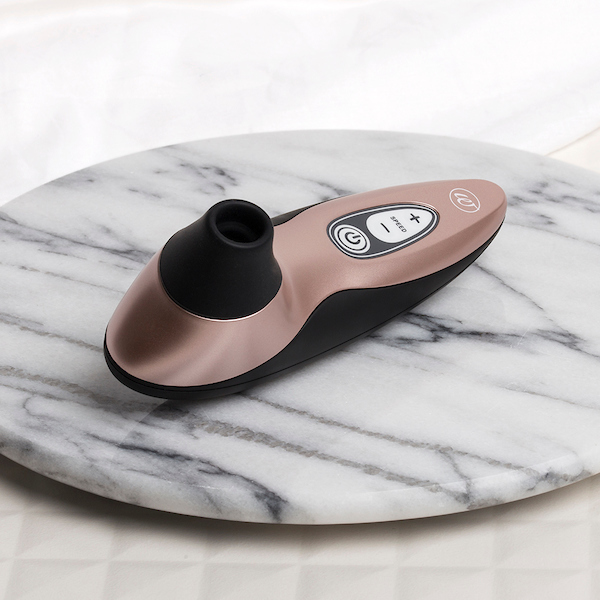 Would We Recommend it?
Absolutely. The Womanizer is my go-to toy for the fact that it can make me climax quite quickly without causing that vibrator numbness. I can use it daily with no pain or numbness. It's also quiet and relatively small, so I can use it anywhere. If you enjoy a bit of suction in your nipples, you can also use your Womanizer for a bit of nipple stimulation.
Still not convinced? Read our compilation of customer reviews and let others tell you what they thought.