Which is the Best Massage Wand Vibrator?
Get yourself one of these ultimate orgasm tools and you will never look at massage wand vibrators in the same way again.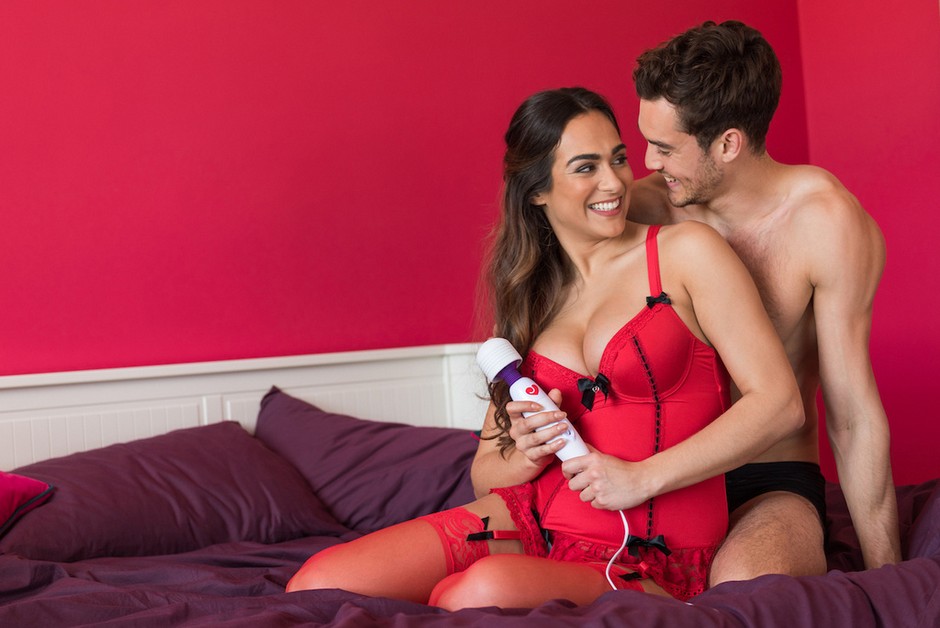 Ah, the eternal Aussie pub quiz night question - which is the best massage wand vibrator? We can imagine the night would get very heated as folks would claim theirs was the best. The truth is, the best one is the one that sends you to candy town on a rainbow rocket screaming the house down. Or whatever turns you to jelly.
These fab fun sticks can run off mains power, rechargeable power or batteries, and the gutsy power of massage wand vibrators make them terrific sex toys. Sometimes you find other vibes just don't cut it against the might and power of a wand.
The classic massage wand design features are:
a large head to spread vibrations over a wide area
a flexible neck for extra precision
and a rigid body that houses the controls.
These qualities make this toy ideal for proper deep-tissue massage, external intimate stimulation for you and a bonza couple's foreplay toy as well.
We reckon that if you've ever struggled to orgasm with sex toys, massage wand vibrators may well be your ticket on the O-train. Get on board.
Hitachi Magic Wand Australia
The original, famous magic wand vibrator is the Hitachi Magic Wand. The Hitachi Magic Wand was originally designed in the 60s as a two-speed muscle massager. It wasn't created for the bedroom, but it became famous as a sex toy.
Dry your tears, because the Hitachi Magic Wand is not available in Australia. Hitachi stopped making their magic wand in 2013. It continued to be manufactured by another company in the USA, without the Hitachi name, but since it only comes in a 110-volt version and is not CE marked, these models are illegal to be sold in Europe or Australia. If you spot a Hitachi Magic Wand Australia online, run for the hills, 'cuz they're as fake as a two-bob watch.
But don't get your knickers in a twist, because Lovehoney's massage wand vibrators are top notch - in fact, heaps better than the original decades-old design in every way that counts.
Which is the best Massage Wand Vibrator for you?
Lovehoney has a ton of massage wand vibrators in all shapes and sizes. The best massage wand vibrator for you depends on a bunch of things. Check out these guides to answer those burning questions you've got. And then take a Captain Cook at our top choices below...
Curious
If you're wondering how to use a massage wand other than rock up to a fancy dress party as Harry Potter, check out 11 Ways to Supercharge Your Sex Life with a Massage Wand.
Blokes
Mate, don't let your better half have all the fun. Massage wands can be a total rush for blokes who know how to use them, so read Guys This Is Why You Need A Massage Wand In Your Life.
Couples
No, it's not just for peeps with clits. Couples can have a riot when they play nookie together with their fave massage wand, so find out Why Massage Wands Are a Great Couples Sex Toy.
Attachments
Massage wand vibrators are brilliantly expanded, kind of like Inspector Gadget, through the addition of all kinds of kinky add-ons, so find out more in our Beginner's guide to Wand Attachments.
Best Massage Wand for powerful vibrations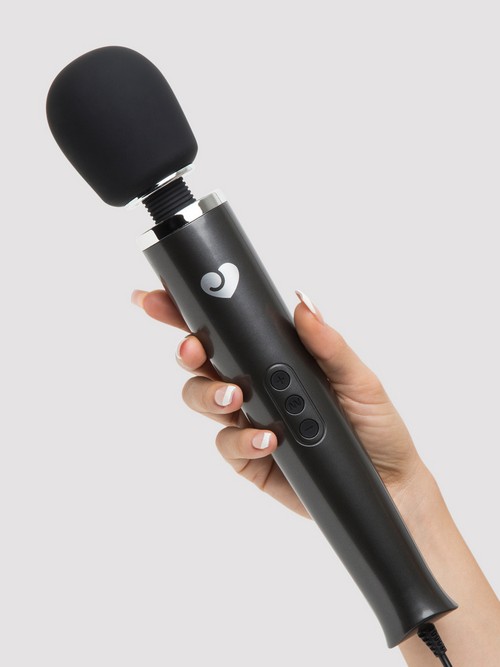 Are you a power junkie? Love to really rock your bod with deep, strong vibes? Dig in.
The Doxy Extra Powerful Massage Wand Vibrator is one of the best massage wand vibrators available in Australia. This wand comes highly recommended with over 242 reviews and 4.5 stars of 5 from orgasmic customers.
With its firm head and range of speeds, it gives you continuous vibrations from a gentle flutter to the most powerful and intense vibrations you've ever felt. In fact, it's 30% more powerful than the original Hitachi Magic Wand. Brill.
Just remember that when you get this amount of power, there's a trade-off between sound levels and super-strong vibrations. This is not suitable for the shy, quiet ones who don't want Aunty Sharon to know what they're doing for hours in their locked bedroom.
Another great choice is the Lovehoney Deluxe Extra Powerful Massage Wand Vibrator.
Like a Jalapeño Margarita, this is a classic with a modern twist, and a powerful bite to boot. Boasting 10 mind-blowing speeds and 20 intense patterns, this wand will floor you with its pleasure potency. And you don't need a lick of salt or lime to enjoy.
What customers say: 'It has super strong vibrations. I was only able to make it to the 3rd setting before I exploded.'
Best Massage Wand for cable-free pleasure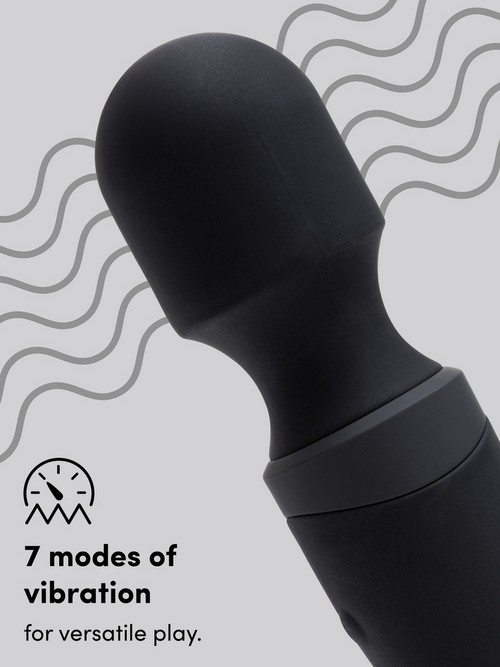 We like the Mantric Rechargeable Wand Vibrator, too.
Designed to massage your body and bring you to orgasmic bliss, Mantric's rechargeable wand vibrator gives up 7 intense modes of vibration. The ergonomic design helps it glide across the contours of your bod for sublime massages.
But be prepared for some noise - if not from the massage wand, from you…
What customers say: 'Best money I have ever spent! P.S. Someone tell my neighbours I'm not sorry.'
Best Massage Wand for fun on the go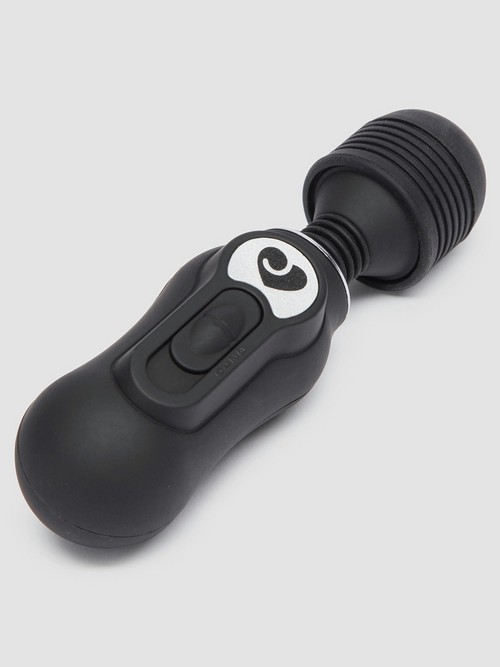 Stash it in your handbag or backpack for discreet fun on the run. It's one small wand for (wo)man, but one giant leap for pleasure-kind. The Micro Massage Wand is a scaled-down, battery-powered version of its big sister. Perfect for those who can't bear to be parted from their favourite toy, it slips easily into a bag for sexcapades away.
What customers say: 'It has given me some of my best orgasms and I would even say that it is one of my favourite toys in my collection. So I would recommend this for anyone.'
Best Massage Wand for clitoral stimulation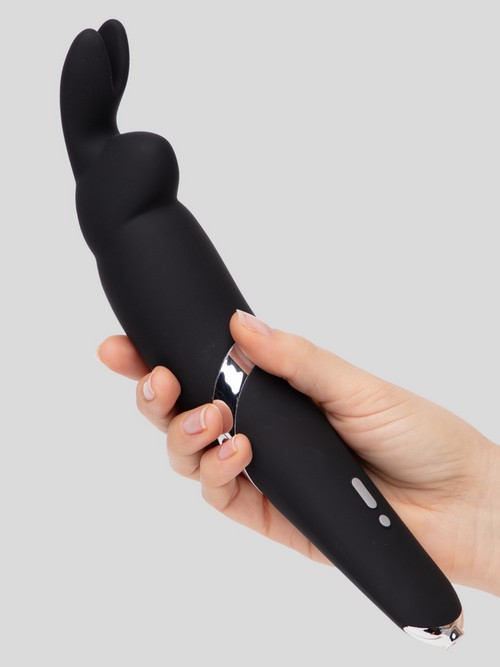 If you adore lashings of bunny attention on your love button, go no further than the Happy Rabbit Rechargeable Wand Vibrator.
The luxurious wand combines those iconic rabbit ears with the ever-popular power of a massage wand for intense sexternal stimulation. Ear-resistible pleasure is yours to the tune of 10 tempting vibration patterns, each with 3 powerful speeds.
What customers say: An amazing addition to any toybox, and endless possibilities - use on nipples, running over the skin or against the clit, use the ears or the nose for different sensations. Love it!'
Best Massage Wand for beautiful buzz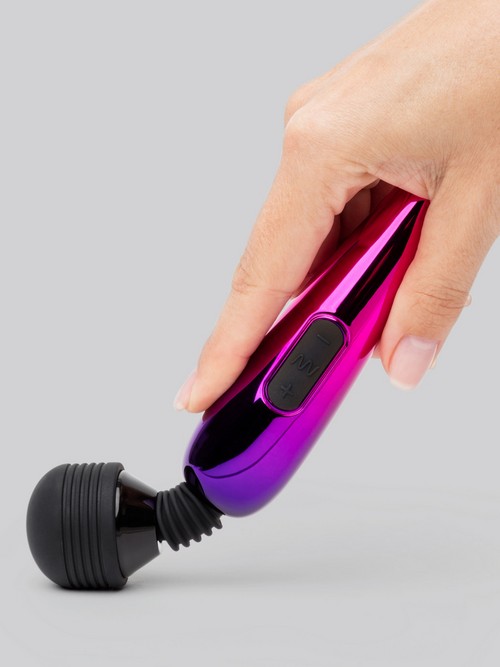 This adorable mini massage wand looks as good as it feels, so check out the Lovehoney Deluxe Rechargeable Mini Metallic Massage Wand Vibrator.
This space-age metallic massager has a broad silicone head offering 7 thrilling vibration patterns, each with 10 intensity levels for versatile external pleasure to blast you into orbit.
What customers say: 'I'd had my eye on this for a while. It was the appearance that initially made me fall in love with it, and it doesn't disappoint in reality. I picked this up on a deal of the day and am so glad I did. It never fails to hit the spot and send me over the edge!'
Best Massage Wand for luxury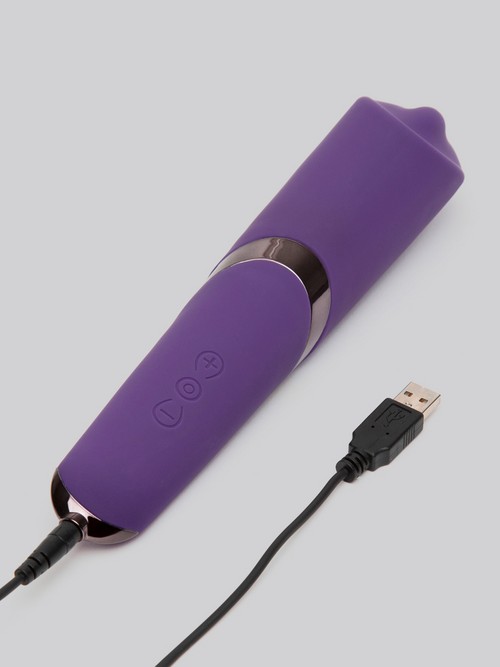 Want to splash out on something truly indulgent? Offering an astonishing 20 patterns of waves and pulses and 5 levels of adjustable intensity, this toy truly answers the question - which is the best massage wand vibrator?
Silken silicone envelops the whole of the Desire Luxury Rechargeable Massage Wand Vibrator, from its curved head to its smooth handle, while the broad head and flexible neck have been crafted for extraordinarily satisfying external stimulation.
The head is made from velvety silicone, so it offers pleasurable glide - especially when you add your favourite lube.
What Lovehoney customers say: 'Get yourself ready for the biggest mind-blowing clitoral orgasms of your life!'
Need more help?
You can Contact Customer Care, who will be able to help you find the perfect massage wand vibrator. You can email, telephone or live chat to an experienced advisor 24 hours a day, 7 days a week.