Vibe Together: Why You Need a Couple's Vibrator
You and your partner will be buzzin'.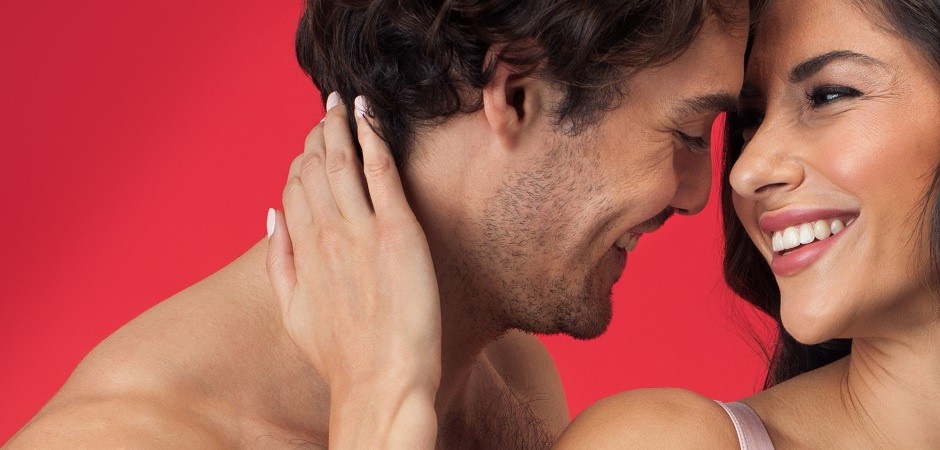 Vibrators are firmly inserted into single culture and deserve their recognition too - they can deliver A-grade orgasms, help you to unwind, and even run you a bath (untrue). It's no wonder vibes have claimed their place in solo sex lives around the globe, with accolades from cult TV shows (like Sex and the City with the rabbit) and celebrities releasing their own vibrators (like Lily Allen and Abbie Chatfield with their collabs). With the growing uptake of sex toys, vibrators now come in all kinds of shapes and sizes, speeds, patterns, and means of stimulation. It's fair to say that, if vibrators were living things, they'd be celestial beings.
All this to say, vibrator love doesn't have to stop with a partner. And for those in a relationship who haven't used one before, good news: vibrator love can start with your lover.
What is a couple's Vibrator?
Let's not beat around the bush: any vibrator is a couple's vibrator if you make it one. With an open mind, you can bring your other main squeeze into the mix to show your partner what you're after or just as easily give them a turn on the tools.
But what are the best sex toys for couples?
There are vibrators purpose-built for use with a partner, but ultimately in the land of couple's vibrators, versatility is key. From finger vibrators to vibrating cock rings to app-controlled wearables, there are so many buzzies out there to try with a partner. Without any further fuss, let's take you through why you need a couple's vibrator and our top picks.
Explore your bounds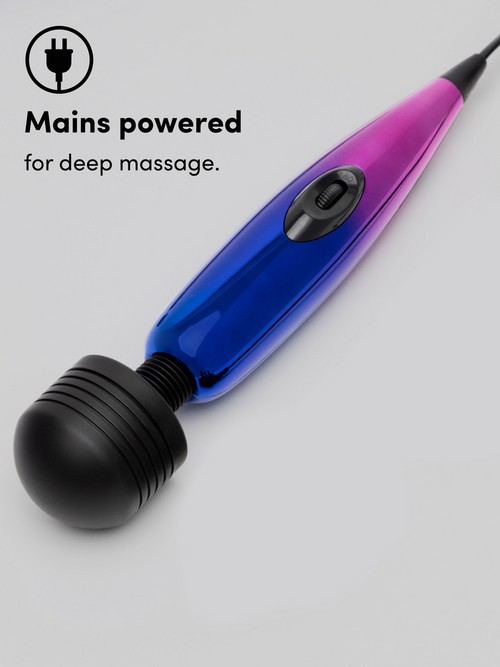 Getting into a good routine with a partner can feel bliss - you and your partner know what works for each other and what doesn't. If you've found comfort and want to explore your bounds, bringing your own vibrator into the mix or investing in a couple's vibrator can shake up the usual routine and add a new layer to your sex life.
A magic wand is great as a couple's toy. It's super versatile for those who are new to using a couple's vibrator. With the magic wand, you can focus on the clitoris, anus or perineum to add variety to your shared pleasure. Better still, if your partner is away, you can indulge in this one solo as well.
If you're thinking something more subtle, finger vibrators are a great place to start for adding a couple's vibrator to your sex life. This 20 function finger vibrator is perfect for sex toy beginners and ideal for partnered foreplay.
Show your partner what you like when you're alone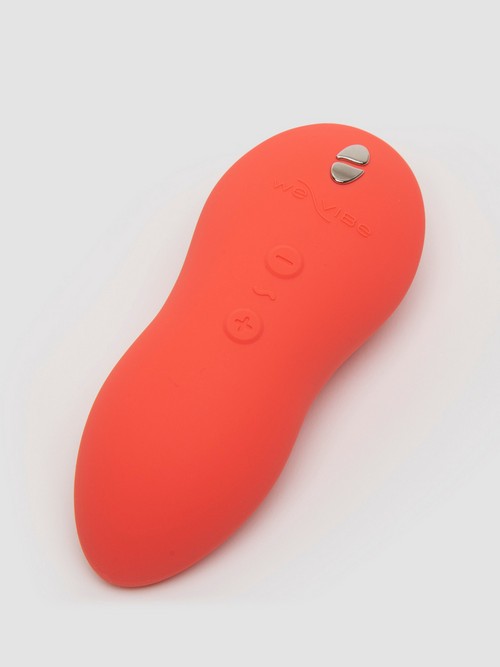 If you're boo'd up and enjoy vibing solo, maybe it's crossed your mind to add your vibrator to sex with a lover or to have them use it on you. If it has… my, what an innovative king or queen you are. Either way, your vibrator can be a great tool to use with your partner to show them what you like when you're alone - particularly if you find it a bit hard to explain exactly how you like your muffin buttered, in the heat of the moment.
It's true that great sex starts with good communication. In his We-Vibe blog, Dr. Robin Milhausen discussed the findings of a recent study looking at couple sex toy use. He shared that "men and women in our study talked about how using the sex toy increased intimacy, communication, and pleasure." [1] Using your vibrator with a lover is a great way to show and tell, and add more pleasure for you both.
If you're after a vibrator that you can use solo or with a partner, the Touch X Rechargeable Clitoral Vibrator from We-Vibe is a great all-rounder. Touch X is designed for clitoral pleasure, but its rumbly vibes feel fantastic on any erogenous zone. You can even lie on it, or share the vibes with your partner by nestling the Touch X between you during intimate play - winner!
Keep things spicy, long-distance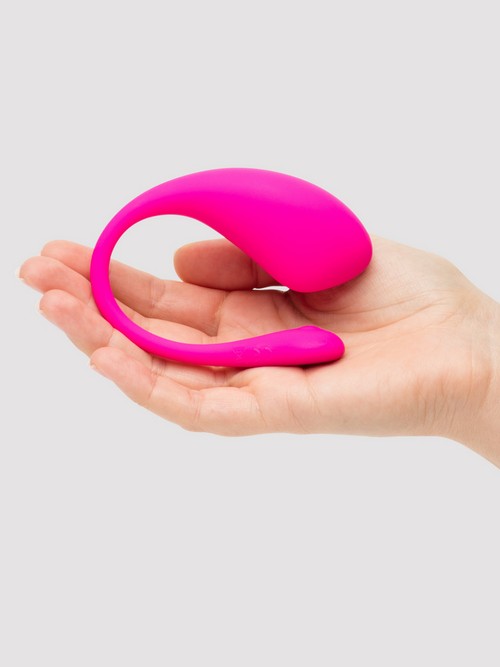 We're living in a digital age where the transfer of information - and now the transfer of orgasms - is instantaneous. If you're in a long-distance relationship, travel frequently for work, or want to play in public, app-controlled and wearable vibrators can help keep the good times flowing when you can't get as close as you'd like.
The Lovense Lush 3 is a Luxury app controlled vibrator (aka a wearable love egg) for ecstasy-inducing shareable play. This couple's toy is ideal for those in long-distance relationships and those who want to play from anywhere.
There are plenty of app-controlled and innovative couple's vibrators out there from We-Vibe, Lovense and more, so have a squiz and see more of what we're on about.
Break down barriers to pleasure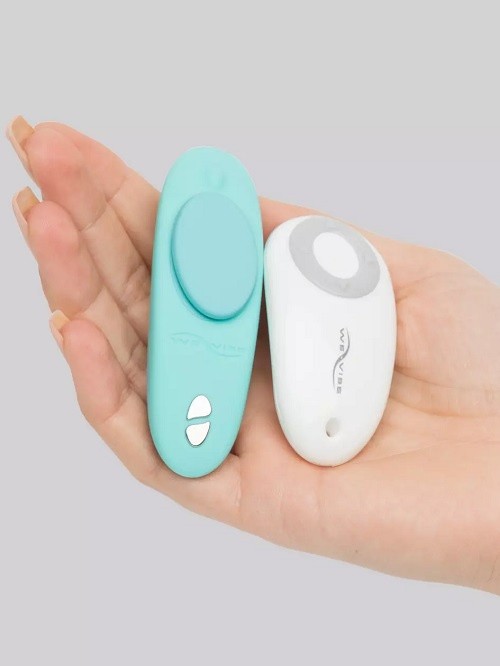 If the phrase 'remote-controlled wearables' conjures up images of Katherine Heigl in The Ugly Truth wearing her remote-controlled vibrating underwear at a business dinner - you're not alone. The great thing about remote-controlled wearables is that they really do break down many barriers to couple's pleasure
The We-Vibe Moxie is ideal for couples who dare to try some public play and even better for couples where one or both people have a disability. The vibrator clips onto your underwear with an accompanying app and remote, transforming your favourite pair of knickers into a vibrator for your partner to control. With the We-Vibe Moxie, you can vibe with your partner virtually and hands-free. Talk about breaking down barriers to pleasure!
Get closer to mutual climax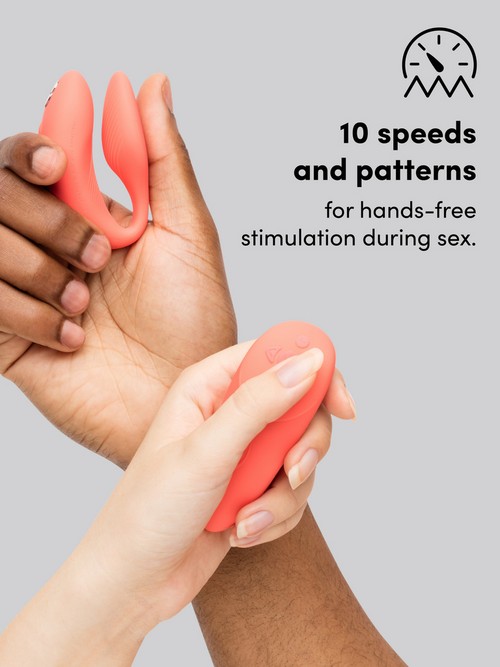 Orgasming at the same time as your partner - it reads like riding off into the sunset with your partner, on a bareback horse, in white linen. Yes, it sounds super earth-shattering, but timing and a host of other things can make it very difficult to reach a mutual climax. If you and your lover are keen to get your rocks off together, using a vibrator can bring you closer - but first things first: pinpoint how, when, and what makes you orgasm.
According to sex therapist Erica Marchand, PhD, orgasms are an "involuntary release of sexual tension", and to get closer to a mutual climax, "you have to be able to communicate what you do need - whether it's oral sex, or manual stimulation, or a vibrator, or a longer amount of time… whatever it is." [2].
If vibrators work for you on your own, then a versatile couple's vibrator like the We-Vibe Chorus coupled with good communication could help you and your partner pop your cookies, simultaneously. The Chorus matches its vibration intensity to the strength of your grip, so it's completely in tune with you. Its internal arm thrums against the penis and G-spot during wear, while the external arm teases the clitoris. We can't guarantee a mutual climax, but we can guarantee a wicked good time with your lover.
Go for it
It really is no wonder vibrators are a deity of masturbation. And there really are so many benefits to adding them to your partnered sex life. We say go for it!
If you're not 100% on buying a couple's vibrator, no problem. In the words of Albert Einstein, "Creativity is intelligence having fun", and we, dear readers, know you are both intelligent and fun. So why not try getting creative with your favourite toy during your next partnered session - with their consent of course.
Run free, young rabbits, and enjoy!
Explore Lovehoney best-sellers