Upgrade Your Male Masturbation Technique
Better than a stroke of luck.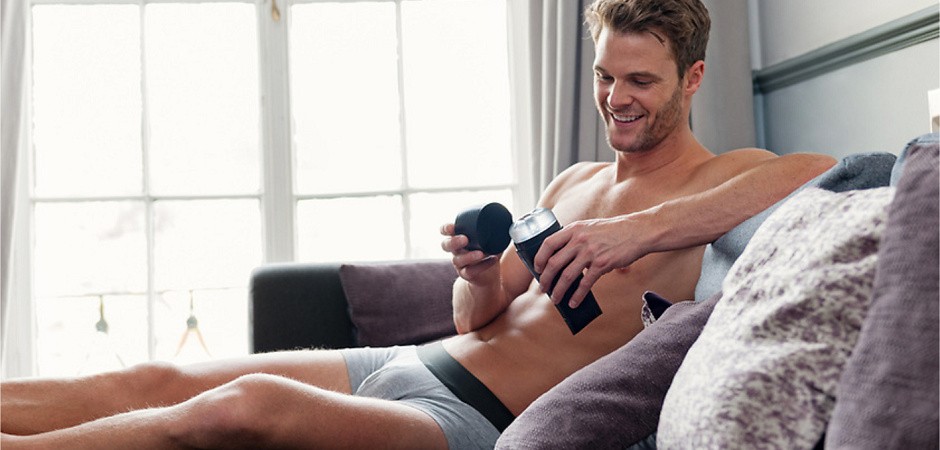 Masturbation is for everyone. More to the point, GOOD masturbation is for everyone, regardless of what you've been told…
If you're looking to spice up your solo sessions, there are infinite ways to polish the pole which go beyond acoustic masturbation with your hand (unless of course, acoustic is best for you. In that case, play til your heart's content). If you're new to the land of male sex toys or haven't yet considered different masturbation techniques for men, then this article is for you. Go 'head, keep reading.
Each penis is a different shape and size, works differently and is a part of a different owner - so what's good for the goose isn't always good for the gander. What we know for sure is that masturbating can help you to relieve built-up stress, sleep better, boost your mood, have better partnered sex and better understand your own wants and needs [1]. Introducing a toy to your solo routine can be a great way to reap these benefits and to shake things up.
Male masturbation with a toy can look like stroking, vibrating, penetrating, P-spot play and more. The best part: there are also some health benefits from adding toys to your solo time. Using a vibrator is not only common but is associated with more positive sexual function and being more proactive in caring for one's sexual health [2]. So without further ado, here's our selection of top male masturbation toys, as chosen by you, to take your mazz game up a notch.
1. Fleshlight Flight Pilot Male Masturbator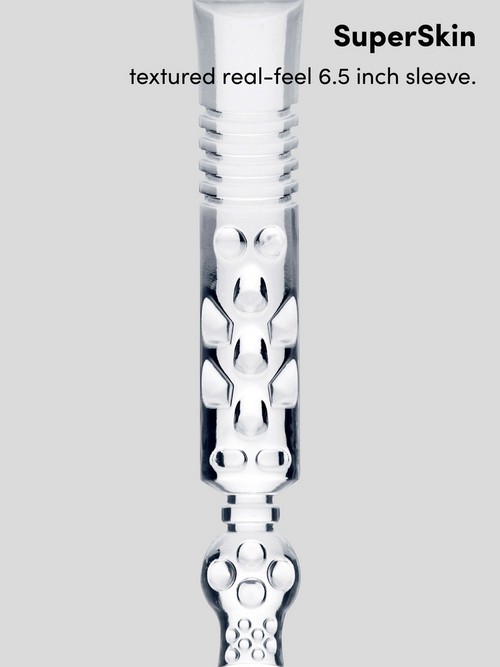 The Flight by Fleshlight masturbator is a discreet and fantastically textured male masturbator with an aerodynamic exterior, stealth opening, and an incredibly bumpy canal for enhanced solo penetration. Is this possibly the best Fleshlight? You'll have to find out.
2. Blowmotion Warming Rechargeable Vibrating Male Masturbator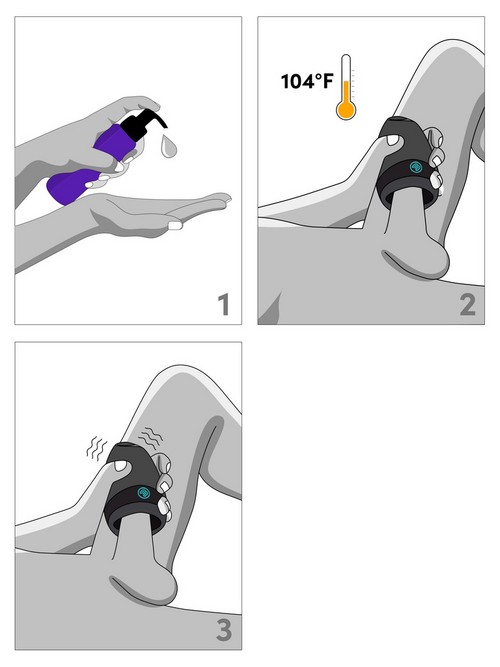 If blow jobs are your bread and butter, consider churning your butter solo with a warming rechargeable vibrating male masturbator. Some call them the slow-cooker of male masturbation toys - simply set and forget, no manual labour required.
Penis head masturbators like the Blowmotion Warming Rechargeable Vibrating Male Masturbator maximise the realism of your solo time and minimise the manual labour. This silicone penis head masturbator has an interior canal which warms to 40°C with six vibrating patterns to mimic the feelings of oral sex. Whether you're looking for hyper-real solo time or a bit of something extra in between sleepovers with your lover, this toy will help you recharge (literally).
3. 7 Function Silicone Rechargeable Vibrating Prostate Massager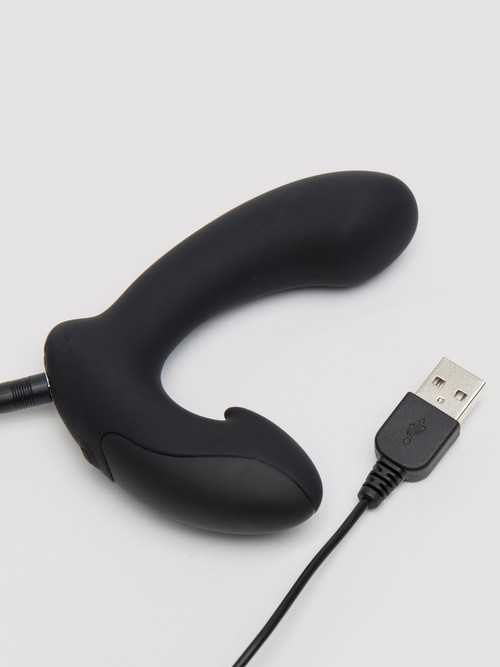 If you've nailed the basics of male masturbation and you're ready for more, might we suggest you consider indulging in some prostate play? The prostate is located between the penis and the bladder, and is an epicentre of pleasure which can be stimulated in a few ways.
The P-spot - which can be found on the inside wall of the anus closest to the penis - is one of the most commonly used and direct routes to your prostate. You can add some P-spot play to intimacy with your partner or try it solo to upgrade your masturbation technique.
Toys like the 7 Function Silicone Rechargeable Vibrating Prostate Massager allow you to massage the prostate via the P-spot in the anus with three speeds and four patterns of vibration.
If you're new to P-spot play, don't fret. There are plenty of resources out there to help get you informed, like our handy blog on how to use a prostate massager.
4. Lovehoney Head Master Vibrating Blow Job Stroker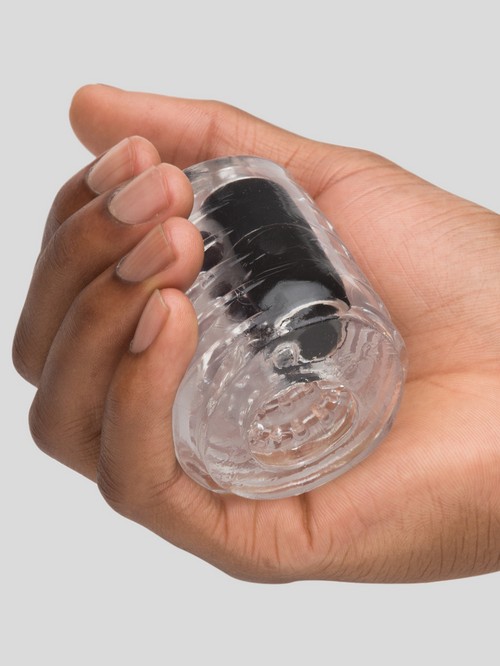 We definitely recommend giving prostate massagers a go, but if they're not your thing, that's totally cool. Stimulation comes in all forms, so you can try something completely new or get experimental with your usual tricks.
If you're used to going through the motions with your hand, blow job strokers and penis sleeves can help with solo stimulation and boosting stamina. This intensely textured vibrating penis sleeve can be used for better masturbation, oral sex, and hand jobs. To get extra bang for your um, bang, you can add a blow job stroker to the foreplay mix with a partner.
5. TENGA Egg Lovers Heart Textured Male Masturbator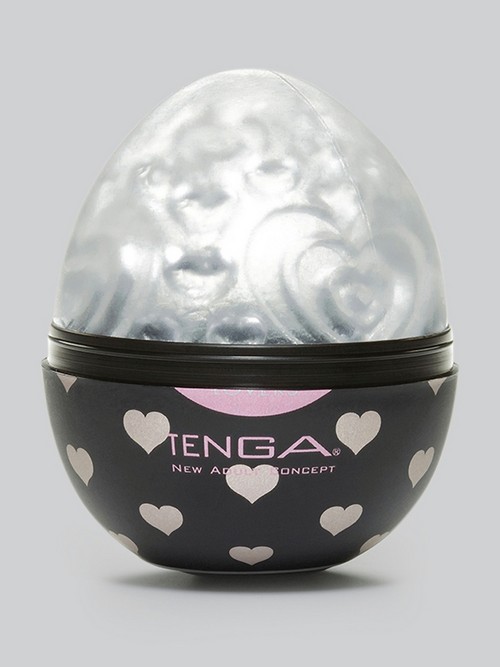 Another winning solution for upgrading your solo and partnered play is a masturbation egg. Level up your stroke game with the good stuff from TENGA. Coming in at male sex toy number 5, the TENGA Egg Lovers Heart is a heart-textured egg that stretches up to 12 inches in length as you move it up and down your shaft. To lavish your penis with loving stimulation, simply crack it open and, as Devo said, "whip it, into shape".
Something for every speed
There's something for every speed when it comes to male masturbation toys. So don't be shy to test out some of these nifties and upgrade your male masturbation technique.
Looking for more male sex toy advice? Visit our Male Sex Toy advice guides page and dive a little deeper.