How Introducing Sex Toys Can Up Your Masturbation Game
This Masturbation May, we're bringing you the best self-love knowhow from the experts. Lovehoney's guest SEXperts, that is!
This week we hear from Rachel Wright, a Relationship, Sex, & Mental Health Therapist from New York City. Rachel is widely recognised as one of the freshest voices on modern relationships and sex, and this week she takes us through why introducing toys to your "DIY time" can be the ultimate game changer.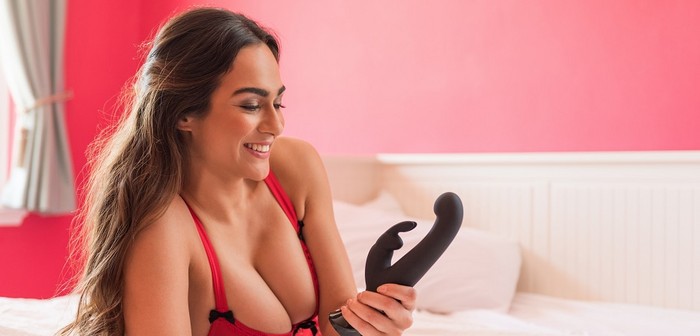 No matter your gender, sexuality, or relationship status, I recommend masturbating to almost every one of my clients. Why? The benefits of masturbation are truly endless. According to a 2016 study from sex toy company Tenga, 95% of men and 81% of women have masturbated in their lifetime.
To have a regular masturbation practice in your life is to have regular self-love and self-care practice in your life. Like other self-love practices, it's essential to look at how we can change things up, maintain some variety, and explore new things. Introducing sex toys or other pleasure products into your masturbation/self-sex life can seriously up the ante.
Using pleasure products or sex toys can help open the door to new and creative sensations that you may love (or learn you don't)
Perhaps you've only used your hands on your own body and don't know what it feels like to have. Using pleasure products or sex toys can help open the door to new and creative sensations that you may love (or learn you don't.) Maybe you've only used your hands on your own body and don't know what it feels like to have a stroker, oral sex simulator, vibrator (buzzy or rumbly!), or weighty steel toy on or in your body! Using these toys during masturbation, you open up the door to learning about sensations you may not even know your body could have. Then, you can decide if that's a sensation you want to keep in your solo sex practice or tell a partner about it and share it!
It keeps you curious and learning new things about yourself AKA increased body awareness
Have you ever heard someone talk about their partner as though they couldn't possibly learn anything new about them because they've been together so long? As though we don't change and evolve every single day that we're alive? When we integrate sex toys and pleasure products into our masturbation practice, we encourage ourselves to be curious and learn new things. Just like we want to keep learning fresh and updated info about our partners, we want to know those things about ourselves too.
You get to explore all types of orgasms
Sex toys are meant to do things the human body cannot - like vibrate for 20 minutes straight - which creates an opportunity for new and different types of orgasms. Did you know that there are over 11 types of orgasms for humans with vaginas and 7 types for humans with penises? If you're thinking, "wait, whaaaaaat?' YEP! And, you absolutely can reach some of these without sex toys, but not all. Some of these will require the assistance of toys, so yet another reason to stock up (I recommend checking out Lovehoney's Mini Rechargeable Vibe, it's one of my favorite toys). Nipple clamps + clitoral suction/air pressure toy + g-spot wand + butt plug = HEAVEN.
It will help you get comfier using sex toys + pleasure products with your partner
Typically, it can feel safer to try something new sexually on your own vs. with a partner. This differs from person to person, but when you're feeling awkward or nervous about how you may respond physically or emotionally with something, trying it on your own first can help to ease the burden. If you know how you like the mini wand to be used on your body vs. the full-size wand, you can better communicate that to your partner and understand what you want depending on the sensation you're going after. Plus, you can bring the toy with you and show your partner how you like it. It can be a great bonding experience.
You'll be celebrating your sexuality and decreasing shame around sex toys
What's My Body Doing? on YouTube shares that "when you buy a beautiful sex toy and go onto their website and see beautiful, sex-positive messaging, you start to wonder, how could something so beautiful be shameful? This is a tool for self-care and pleasure! Buying a sex toy can be really empowering."
Introducing a sex toy (or 10) or other pleasure products can up your masturbation game. Plus, masturbation, in general, helps your heart health, boosts your mood (helps with coping with things like stress, anxiety, and/or depression), and is a beautiful way to connect with your sexual self. We need to start viewing integrating sex toys and pleasure products into our masturbation practices as exploration and play. It's too often we get stuck in the same masturbation routine, and in addition to all of the benefits listed above, you'll get out of that routine, too.
So, what toy are you going to try first?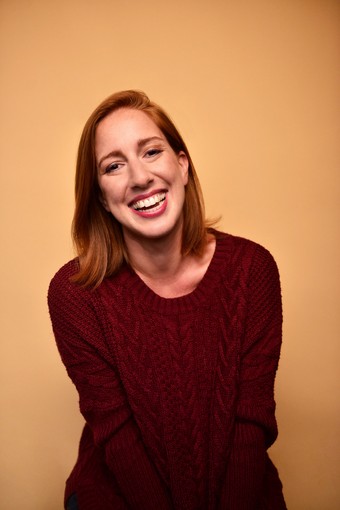 We're Team Masturbation all year round, but when better to shout about it than Masturbation May? Solo play is not only great for mental wellbeing, but understanding what turns you on will help you enjoy better sex with a partner, too. So get your hands, lube, and toys at the ready, and Go Love Yourself.
Check back next week for our next guest Sexpert blog.