The Top Six Lingerie Trends of 2021 So Far
It's time to level up your everyday unmentionables.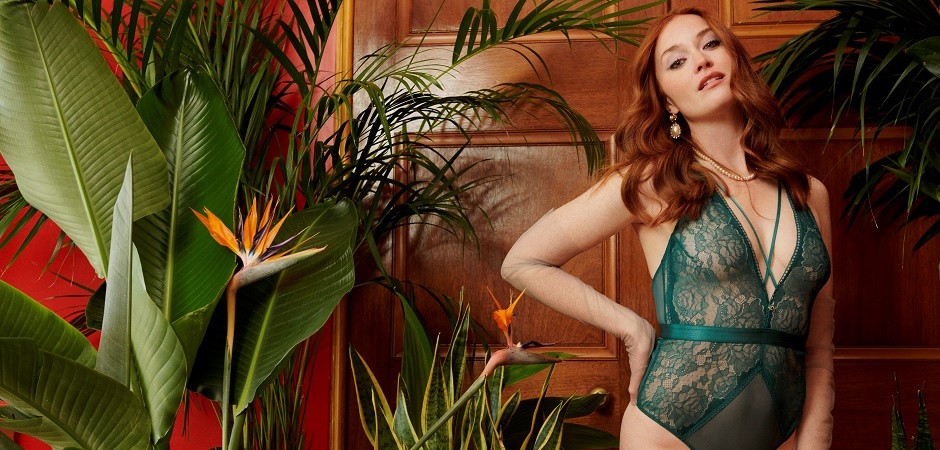 Even though you can't see it (most of the time), lingerie trends have the same highs and lows as any other clothing. Our in-house team of designers and buyers are always on the lookout for the latest in lingerie and this year we've seen some goodies.
Different styles and cuts come and go with the seasons but with lockdowns still in full swing in many places around the country, comfort is key. Exciting and functional has been the way to go whether you are dressing to impress or wanting to make yourself feel fab underneath your trackies.
The best part about buying yourself new underwear is that it's all about you so use this post as an excuse to treat yourself to the best lingerie trends of 2021.
1. Go high
The French were on to something when they designed this cut of underwear. Unlike the ever-popular bikini style, French cut knickers go higher around your waist, elongating your legs and removing any bunching around your hips.
While some come as a thong and some are a high-waisted version which are usually dubbed "granny panties", anything that gives comfort and sex appeal in one cute little package is a big yes from us.
Here are a couple of cute options on the Lovehoney.
2. Seeing Red
Pops of colour can give life to any wardrobe and the same goes for your undie drawer. Sultry and seductive, red is an excellent way to add something a bit different to the common black, white and neutral shades we all know and love, but can sometimes get bored of.
Not only is red a timeless colour, it slips perfectly under your darker outfits and makes for a bombshell moment when you go to undress. Rid yourself of the idea that red is a special occasion shade though and you'll be wearing these gorgeous sets all the time.
Go red in these beaut sets
Peek-a-boo
We have been longtime lovers of the art of the crotchless panty for a while now and so we're pretty thrilled to know the world is jumping on board right now. There are heaps of reasons why this style is so giving but right now, it's all about adding sex appeal to garments in the simplest of ways.
Apart from being easy access and a great way to feel free while still covered up, the playfulness of crotchless knickers can be a welcome surprise for your lover. Turn any standard rendezvous into a take-me-now lovefest with these fab open-crotch options.
The bangin' bodysuit
Where do we even begin with these beauties? The versatility! The comfort! The hotness! There's no denying, putting on a gorgeous bodysuit which fits perfectly can make you feel a million bucks.
The cut is much-loved for its ability to be worn as loungewear around the house and when the moment calls for it, as a fashion piece out on the street. Combined with the fact there are heaps of styles to choose from, there's a reason why bodysuits keep coming back to the mainstream.
Bodysuits are also a great way to show off your silhouette with a bit more coverage than a bra set. Here are a few of the most on-trend bodysuits we have at Lovehoney.
5. Corsets and bustiers and basques, oh my!
We probably don't need to tell you how much influence Netflix's Bridgerton has had on lingerie this year. From fine lace to beaded and floral embellishments, we've seen it all rise to the top this year but none so much as the corset.
What had already staked its claim within the underwear as outerwear trend in recent years, has held its own and then some. Traditionally made to constrict rather than accentuate the waist of the wearer, corsets are a bit more easy-going these days.
Bustiers and basques can create a similar look to a corset with more flexibility. Not sure what the difference is? We cover that in this advice guide.
6. New-age shapewear
With more and more people embracing their beautiful bodies for what they are, there's less interest in changing your body and more on enhancing it. Cue shapewear.
We are seeing heaps of hip-hugging and curve-loving shapewear options on the market and we love to see it. Support without restriction is the way to go when it comes to this type of lingerie.