Top Sex Toys for Boobs
Breasts, bosoms, tatas… whatever you call them, boobs are one of the most erogenous areas on the body for some people. It would be rude not to take full advantage of that so we pulled together a handful, if you will, of the best boob sex toys around.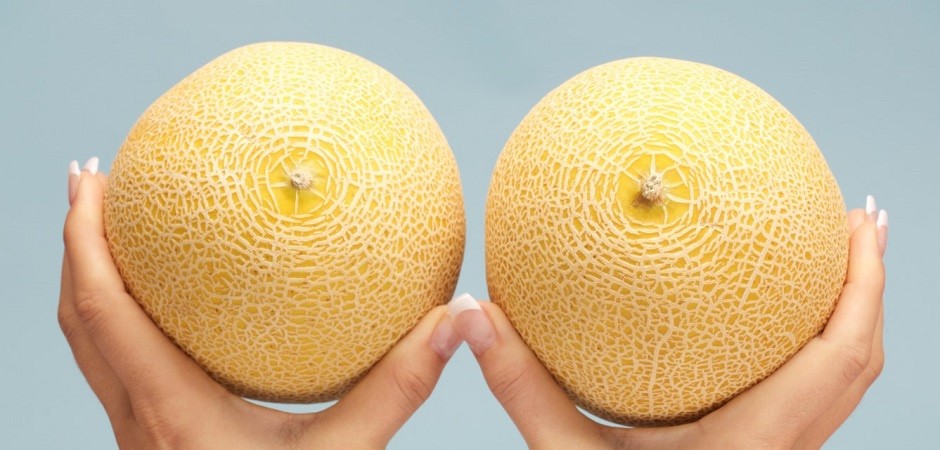 Whether you're wanting to try your hand at nipple play or you're chasing the elusive nipplegasm, the wonderful world of breast sex toys is a lot of fun. Some tickle, some suck and others pull in all the right ways and with so much range, you are bound to find the one for you.
For many, the nipples are the pièce de résistance of this sensitive area so they are a great place to start. The best part? Everyone has them so these toys are suitable for all — breasts or no breasts.
Here are our top 5 picks for sex toys for your boobs.
Our tip? Start gentle and build your way up from there. Everybody is different with different levels of sensitivity and your breasts won't thank you if you take it too far accidentally.
Lovehoney Oh! Cherry Orgasm Balm 7g
Lovehoney Oh! Cherry Orgasm Balm 7g
The closest thing to climax on tap, this silky-smooth orgasm balm helps to heighten sensitivity on delicate areas like the clitoris and nipples to enhance both shared and solo sexy encounters. The cherry flavour begs you to lick the balm off your lover.
What customers say: "Works perfect. Wife loved it".
Small but mighty, this balm is a gamechanger for stimulation and is a perfect way to get the party started on your humps. Rub a tiny bit on to your nipples, wait for the tingly sensations to begin and then go to town with your fingers, lips, tongue... whatever feels good.
The ingredients of the balm work to heighten your skin's sensitivity and the cherry flavouring will make it all the more enjoyable to get your partner involved. It's also suitable for use on your clitoris and the combination is sure to have you coming back for another dip.
Lovehoney Colourplay Colour-Changing Silicone Nipple Suckers
Lovehoney Colourplay Colour-Changing Silicone Nipple Suckers
$17.46
$24.95
You save:
$7.49 (30%)
Live a more colourful life with these colour-changing silicone nipple suckers. Sticking to your skin with nothing but gentle suction, they titillate your nips until they're super sensitive and change colour from purple to hot pink as things get steamy.
What customers say: "Cute, easy to use - not limited to nipple play ;)".
Dip your toes into some nipple play with these easy-to-use silicone suckers. Gentle suction allows them to stay put around your nipples while increasing circulation in the area, making it oh, so sensitive to the touch.
The colour changes from purple to hot pink when it's warmed so you'll be able to see as well as feel when things start heating up. For best results, apply a smidgen of lube around the rims of the toys for a little extra stick.
Mantric Rechargeable Bullet Vibrator
Mantric Rechargeable Bullet Vibrator
Nothing short of pulling a rabbit from a hat, this Mantric lipstick bullet vibrator combines unbelievable power with whisper-quiet vibrations. Housed within a super-velvety silicone body, its extra-strong 10-mode motor awaits your direction.
What customers say: "Bought this to spice up our sex and we love it! Works great and has super strong vibrations and is a good size to be used it lots of ways".
If you're a vulva owner and already have a bit of a collection going, chances are you have one of these beauties already. Petite and powerful, this bullet vibrator is lipstick-shaped, making it perfect for choosing whether you want a flat, pointed or curved surface to titillate your bosoms with its smooth vibrations.
Use solely on your chest for prime nipplegasm prep or during sex for a full body sensation.
Womanizer X Lovehoney Pro40 Rechargeable Clitoral Stimulator
Womanizer X Lovehoney Pro40 Rechargeable Clitoral Stimulator
$127.46
$169.95
You save:
$42.49 (25%)
This exclusive collaboration between the pleasure experts at Lovehoney and Womanizer combines deliciously gentle suction with pulsations to lavish your sensitive clitoral nerve endings with a featherlight contactless caress.
What customers say: "What can I say, this thing delivers. At first, I thought it was like every other vibrator, and then it hit me. Didn't think it was possible, but this thing actually made me squirt. If earth-shattering orgasms are your thing, this is for you. Bit pricey, but worth it. Only just received so still getting used to all the features, but so far a very happy".
Womanizers don't have to be just for a clit, they can also make excellent boob sex toys. The signature combination of air pulsations and gentle sucking from the head of this best-seller makes for A+ sensations on any one of your fave spots.
The only downside to this genius crossover is that there is only room for one with these toys so your nips will have to take turns on receiving that sweet, sweet sucksation. We're sure you'll be able to find a way to keep the other busy though.
Lovehoney Tease Me Silicone Tip Adjustable Nipple Clamps
Lovehoney Tease Me Silicone Tip Adjustable Nipple Clamps
Nip your nips for a provocative pinching and the erotic pleasure only nipple clamps can provide. Leaving your love buttons erect and ultra-sensitive for subsequent play, enjoy maximum arousal from each stroke, lick and nibble. Nipplegasms ahoy!
What customers say: "For such a low price these are a great little addition to the toy collection. For clamps these are reasonably easy to get on and with the adjustable neck you can find the perfect pain/pleasure balance! One thing I really love about these ones is the appearance - they do a great job without looking too extreme BDSMesque! I love it when my boyf puts these on me before playing down below and then returning to lick my nipples after the sensitivity has increased".
They say that nipples are the love buttons of the body and the infamous nipple clamps are a great way to turn them on. By applying continued pressure to your nips, your body releases hormones that heighten your whole body's sensitivity, which will lead to a big O like you've never had before.
These clamps feature matching silicone tips and are entirely adjustable so you have complete control over the level of squeeze. Level up when you're feeling ready by tugging or adding weights to the ends for an increased thrill.
If this hasn't inspired you to free the nip and treat your twins to a breast toy of their very own then we don't know what will. Check out more top-notch toys for your tatas on the Lovehoney website.