The Great Lube Taste Test
Put a tasty twist on your next sexcapade with a drizzle of delicious flavoured lube!
For anyone doing the dirty, a dash of lubricant is an absolute MUST! But if you're looking for something to add a bit of extra pizazz, why not try a flavoured lube?
Flavoured lubes work the same way as any other lube with the added bonus of a tasty tang that you'll happily want to lick off any body part or toy.
We're happy to report that sickly sweet and disgustingly artificial flavoured lubes are a thing of the past! We at Lovehoney have put our tongues on the line as part of the great lube taste test to bring you the most delish flaves.
All of the lubes here are water-based and vegetarian or vegan, so they're pretty much perfect for anyone!
System JO Gelato Salted Caramel Flavoured Lubricant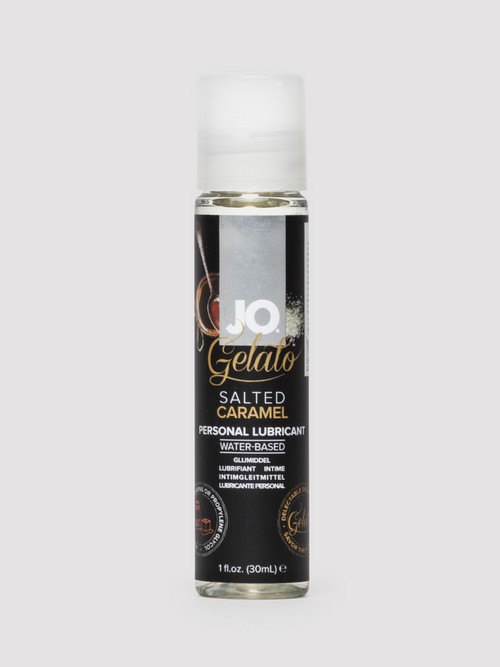 Sliquid Swirl Green Apple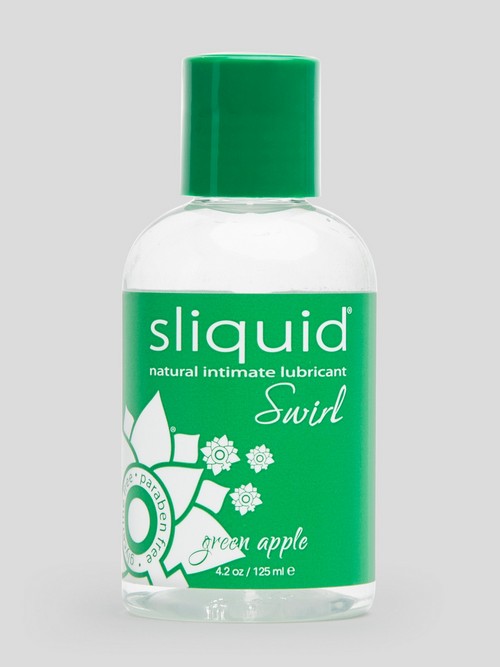 You know how the saying goes, an apple a day keeps the doctor away… This yummy lube is just like a sweet apple, but not as sweet as the last salted caramel flavour.
You can definitely taste that mouthwatering green apple tang, making it perfect for those who like the sweet and sour combo.
Sliquid Swirl Pina Colada Flavoured Lubricant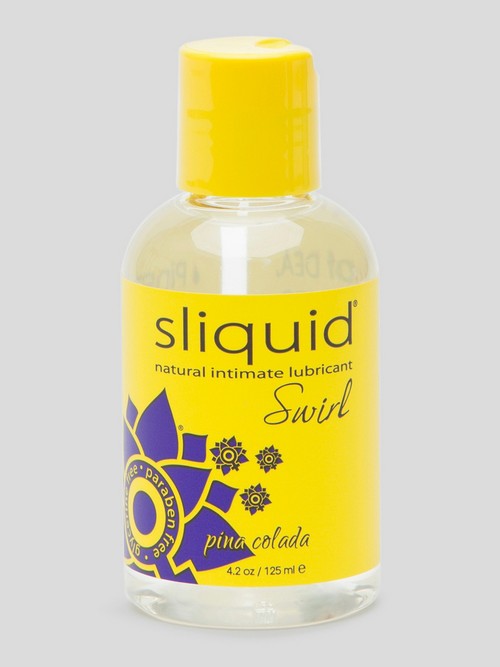 If you're into that delish pine-coconut combination that pina coladas bring, then this is the lube for you! You can absolutely taste the tangy pineapple and creamy coconut flavours in this lube.
Again, this lube isn't as sweet as the salted caramel or green apple flavours, but it tastes just like the real deal! Put a tropical twist on your next bang with this zesty lube.
Lovehoney Cherry Flavoured Lubricant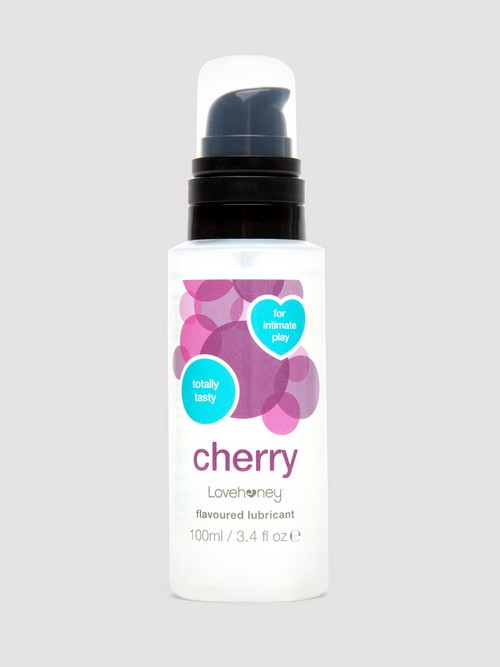 Make this lube the cherry on top of your next romp!
If you LOVE maraschino cherries, then this cherry flavoured lube is for you! Packed full of that tart maraschino flavour, this lube can be a bit of an acquired taste.
Lovehoney Peppermint Flavoured Lubricant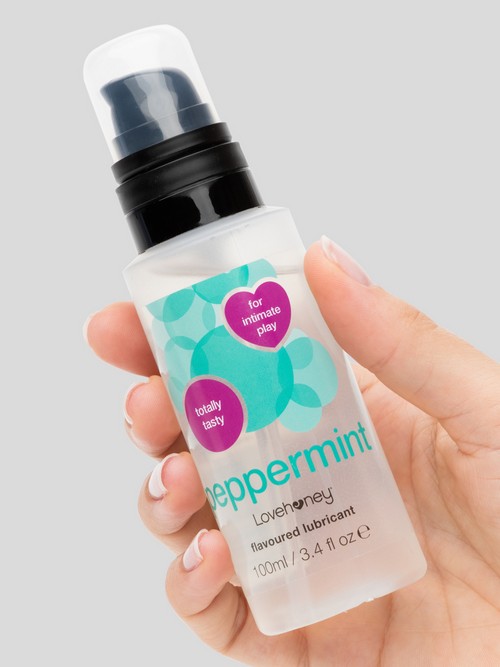 No flavoured lube list is completed without this absolute classic: peppermint! The gentle mint flavour is balanced with a slight sweetness to create this minty-fresh delight.
Not only does it taste divine, but the menthol extract creates a warming, tingling sensation once applied to the skin, which is perfect for adding a different dimension to your play.
The final verdict
The Lovehoney Peppermint Flavoured Lubricant was the crowd fave! We couldn't go past the refreshing mint flavour or the exciting tingles when it was drizzled over the bod.
The tangy green apple flave was totally delish and well worth a try! The perfect balance of sweet and sour, this lube is mouth-wateringly good.
Perfect for anyone with a sweet tooth, this yummy lube tasted just like the real thing!
This cherry-bomb lube was a huge hit among the maraschino fans!
The combo of coconut and pineapple help this lube to taste just like the tropical cocktail!
Flavoured lubes are a super fun way to add a bit of extra tang to your play, so make sure to add one to your next Lovehoney haul!