The Difference Between Whips and Floggers
The world of sex toys is vast and can be a little bit intimidating if you're not sure what you're doing or where to start, and for BDSM, it can be even trickier. Once you do your research and get the hang of it though, sorting your clamps from your crops and your gags from your cuffs is so simple and oh, so fun.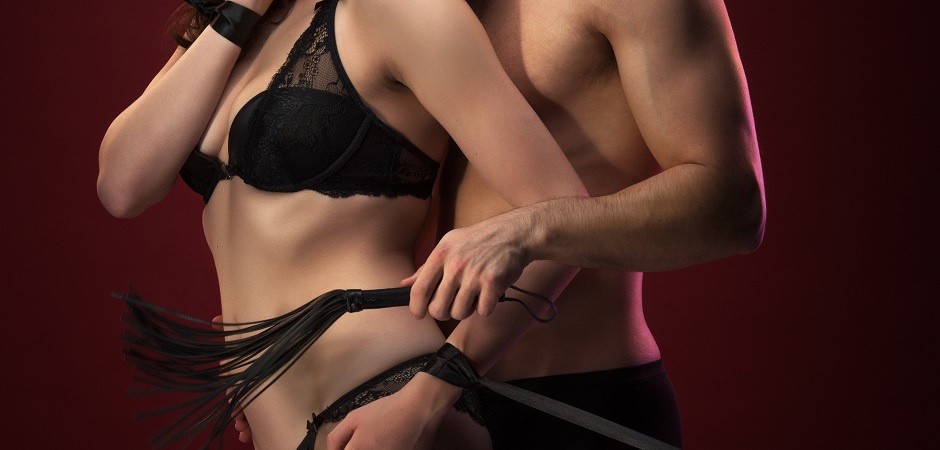 When it comes to impact play and spanking, the toys you use can make all the difference to the sensations and sensitivity the receiver feels.
Often mistaken for one another by those not in the know, whips and floggers are two of the most popular impact play toys of the BDSM world but both for different reasons. To make it easier for you to decide on what toy might be right for you and your partner, we decided to do comparison so you can make sure you're mixing all the right pleasure with all the right pain.
So, whether you're a first time flogger or want to branch out and explore your whip fetish further, read on.
What is a whip?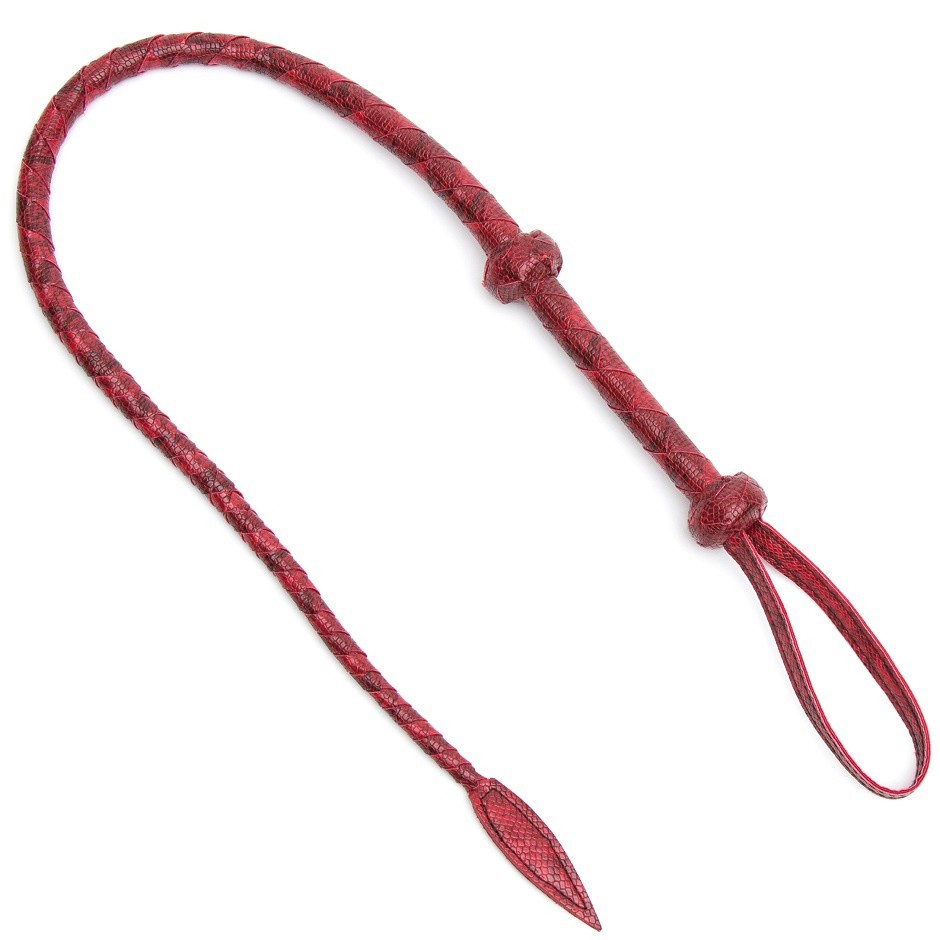 Indiana Jones' fave toy is also a much-loved sex toy in the BDSM community. While you won't find anything that will allow you to swing away from gun-wielding baddies at Lovehoney, you'll find sex toy whips ready to provide cracking sensations for you or your partner.
While there are a few ways BDSM whips can be designed, the most common and recognisable are those with a sturdy handle and one long piece of flexible woven material (usually real or faux leather). Whips deliver a sharp sting thanks to their long lengths, a thrill which can be enhanced by small paddles, knots or fraying at the end of the tail.
Although whips are usually seen as synonymous with BDSM play, they are by no means a basic toy and can cause unintentional harm if not used properly. Do your research and practise on a pillow before playing with your partner and keep the cracking away from their face. The last thing you want is a trip to the emergency room midway through your sexy time.
What is a flogger?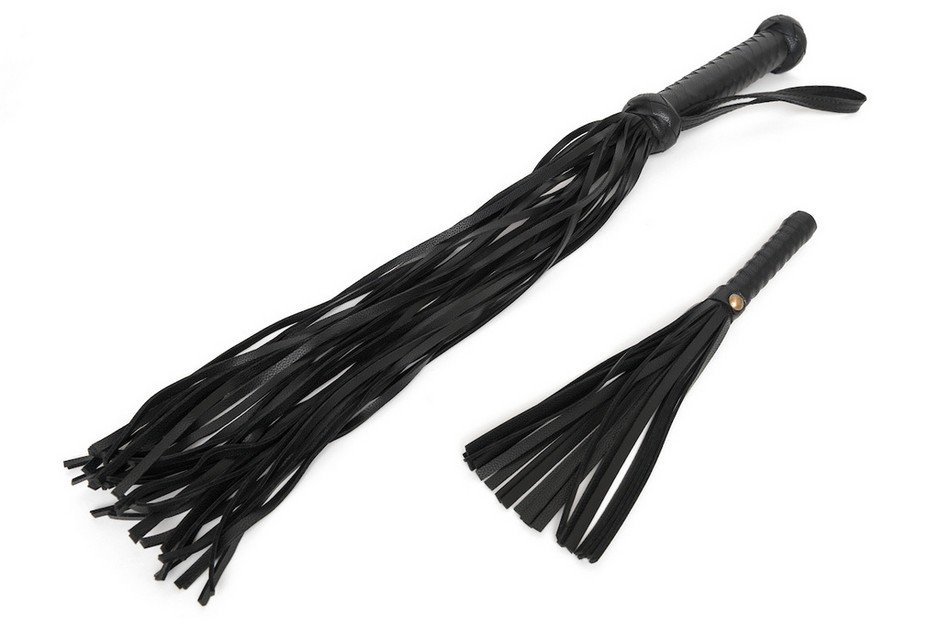 Who could forget that scene in Fifty Shades of Grey where Christian ties a naked Anastasia to the bed in the red room to the sound of a choir singing? You know the one. Apart from the extravagant peacock feather, the main toy used for this deliciously devilish scene was a BDSM flogger.
What is a flogger you may ask? It is basically a short whip with a rigid handle and many tails or fronds made from suede, leather, rubber or even nylon, which is used to create an array of titillating sensations for the receiver. While a whip usually won't have more than five tails, a flogger boasts anywhere from that amount to as many as forty tails to play with. This makes them a great, versatile BDSM sex toy which can be used for tickling, whipping and trailing along your partners body to build anticipation.
Easy to use and great for easing into pain from pleasure, floggers can be played with on most parts of the body including the legs, back and bottom but definitely must not be taken near the face or eyes.
So, which one is best for you and your lover?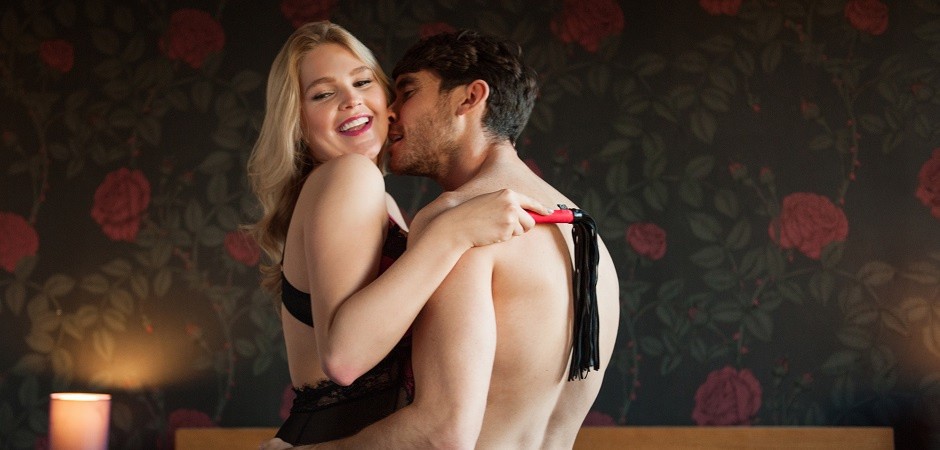 The main differences to consider when tossing up between a new whip or flogger is your level of BDSM experience and how many different feelings you want to get out of your toy.
Because of their versatility in materials and design, floggers are an awesome intro to whipping. Thanks to their shorter, thicker design which distributes the weight of your whip evenly, you have better control of how hard or soft the toy hits your partner's skin so you can tickle, stroke and flog to your heart's content.
For whips on the other hand, their length and design encourages the weight of your strike to travel to the end of the tail creating the cracking sound and sharp, pinpoint sting. If that's what gets you all hot under the collar then as we mentioned before, a bit of practise and experience goes a long way here.
Talk to your partner about what experience you would both like to have during play with these kinds of toys and decide together what would work best for both of you, but particularly the submissive.
Here are a few of our fave floggers and whips you can buy on Lovehoney now:
Bondage Boutique Faux Snakeskin Whip
Bondage Boutique Faux Snakeskin Whip
You don't need to be a serpent to flick this tongue-like snakeskin whip. With a short slim thong, this mini bullwhip is great for intermediate Doms, delivering intense punishment that's suited to advanced subs, used to receiving pain with their pleasure.
What customers say: "I do so love this whip. Definitely more intermediate to advanced. If you're looking for stinging sensations and intense satisfaction this is for you. I was really pleased with the results this gave, as it left some redness over the areas of impact that were reminders later on, but it didn't cause any long-term markings. If you need to be mark-freeRead more about review stating Love this whip but enjoy the sensation of being spanked and your partner has the experience needed to control this toy, this is for you".
Fifty Shades of Grey Bound to You Faux Leather Flogger
Fifty Shades of Grey Bound to You Faux Leather Flogger
$34.97
$69.95
You save:
$34.98 (50%)
Add a touch of Ana-and-Christian-inspired indulgence to the bedroom with this exquisite flogger. With sumptuously soft faux leather fronds, this ever-so-versatile accessory is perfect for tickling your lover's fancy, as well as thrilling impact play.
What customers say: "I was really impressed with the quality of this. It comes in a FSOG branded black silk bag which is handy for storage. The handle is a good size for getting a firm grip and it feels solid and sturdy. It's comfortable to wield. There is also a wrist strap for convenience.The sensations it delivers while being run gently over the skin are delicious,Read more about review stating Delicious sensations leaving goosebumps in its wake. I couldn't get enough".
Bondage Boutique Rose Gold Necklace Flogger
Bondage Boutique Rose Gold Necklace Flogger
Keep your sub under control wherever you go with this glam flogger necklace. Slip the chain around your neck and wear your dominance with pride. While you'll love your secret power, your sub will enjoy the subtle reminder that they're in for it later.
What customers say: "Oh my god. So I'm a slut for rose gold and flogging, so this was an amazing buy for us! It's a gorgeous necklace but we've kept it in our sex you drawer so far, but would like to even hang it up as a decoration as it's beautiful. The sting. Oh my god. It felt amazing being slapped over my ass cheeks, it stings but it's a perfect kind of zing! AmazRead more about review stating Elegant and so sexying and could feel it the next day".