Tease and Turn Ons: Mind-blowing Lingerie and Sex Toy Pairings
Name a better duo, we'll wait…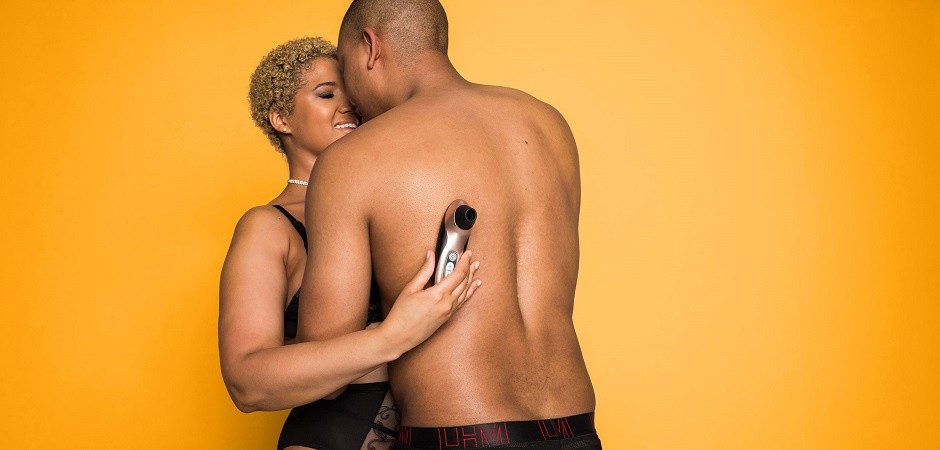 Like Batman and Robin, cheese and crackers, rock and roll - some things are just meant to be. In the adult play world, lingerie and toys are a match made in heaven.
Not only can you arouse the mind with the sight of a sensual set, you can titillate the body through touch using your toy, igniting your senses ten fold and elevating your play. That's not to say you can't have one without the other of course, but bringing them together is a surefire way of making jaws drop.
Don't believe me? Check out these perfect pairings for inspiration on what will take your favourite lingerie and toys to the next level. And don't worry, we've categorised the styles to help you decide what vibes you want to bring to the bedroom, so all you have to do is let your body do the talking.
Glamorous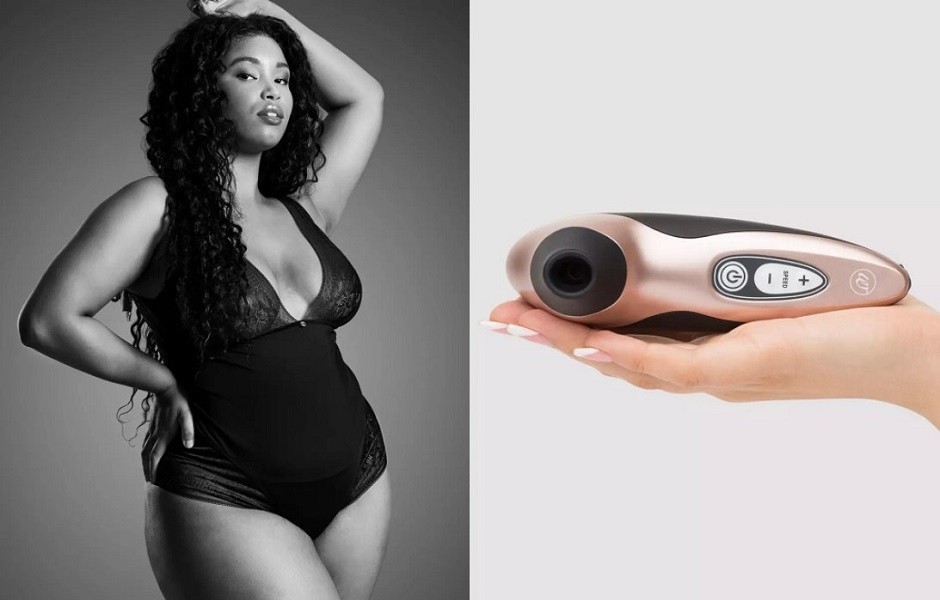 Now, let's talk shapewear and pleasure air. The seductive silhouette of the Lovehoney Hourglass range will get you feeling yourself and the pulses of the Pro40 will have your love button feeling it too. Treat yourself to a plunging neckline and the smoothing sensation around your waist in this sleeveless body while an open crotch down below creates easy access for the Pleasure Air Technology to get to work on your clitoris.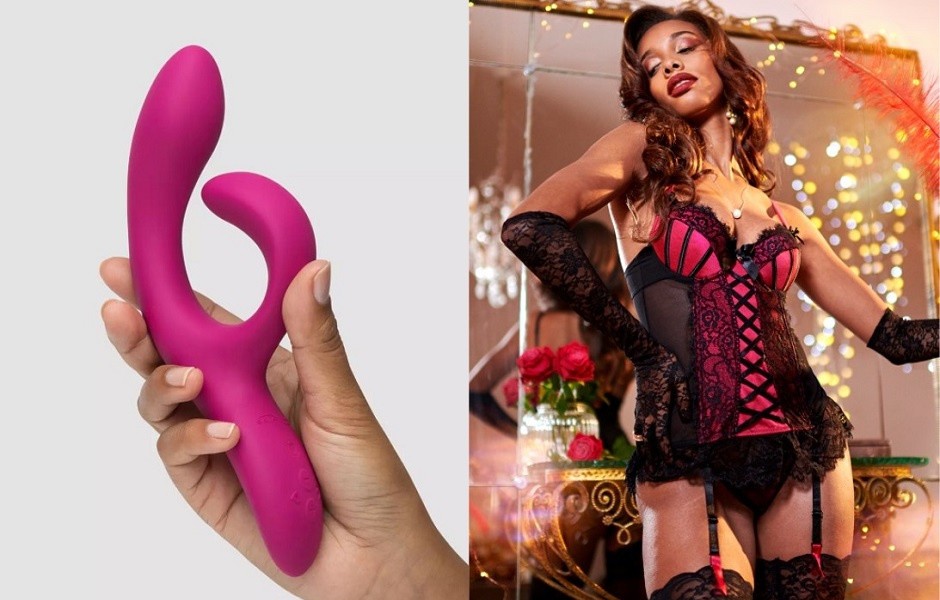 Picture this: you step into the bedroom for a show-stopping performance in this basque set and just when you think your lover thinks life couldn't get any better, you pull out the Nova 2 for clitoris and G-spot kissing bliss. While you have their full attention, strut your stuff with a burlesque-style strip, using the smooth curves of your toy to trail the smooth curves of your bod.
What's better than tying your partner up and having your way with them (consensually)? Tying your partner up using restraints which match their hot AF outfit and having your way with them. Those who are driven by aesthetics will simply delight in the red and black look of the Lovehoney Empress basque and a bondage kit with all the essentials.
A matching set is also an excellent way to let your fantasies run wild and get into some role play. Think vampire and prey waiting to be sucked or Ana and Christian in the red room.
Erotic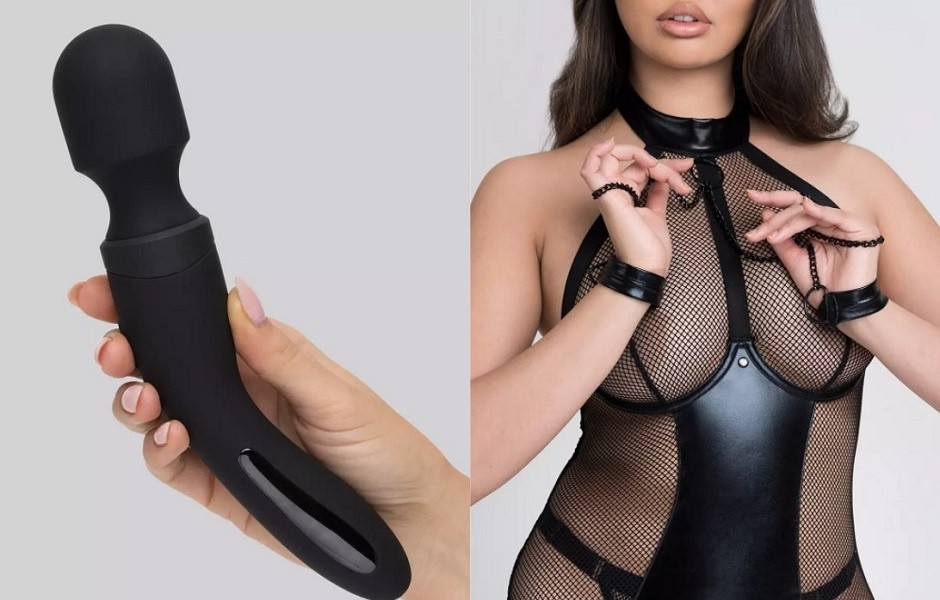 Hands a little tied up? Let your partner take control of the vibes with the Mantric Wand. See how much you can take thanks to the smooth silicone head which packs a punch.
Have them run the wand across your whole body, over the kinky PVC and risque fishnet material and be careful to stop at every erogenous zone on the way. For extra restraint if you're up for it, place your hands behind your back and have them connect the wrist restraints to your collar from there. Sweet, submissive bliss.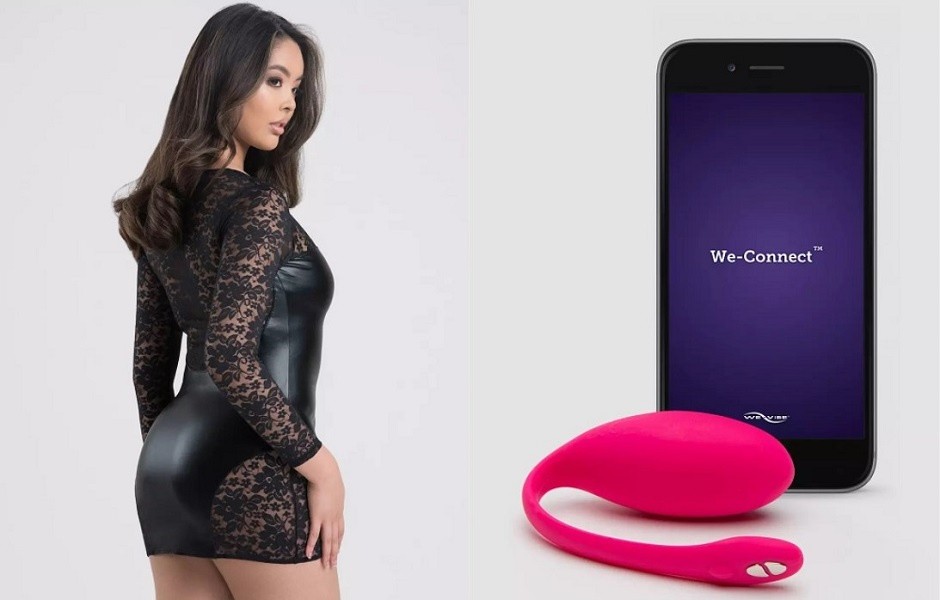 Heading to the club or a party? Add a hot little secret to your night out in this fit with a cheeky We-Vibe love egg - not that this fit needs to be any more sexed up.
Once you're feeling fly in your lace and wet look bodycon, say hello to the easy access of a dress and slip the Jive into your lover's or your own vagina so the bulb is sitting snugly near the G-spot. An expertly designed contour means your egg will hold steady in your hooha no matter how much you dance.
If you have a partner with you, give them the app to control the intensity of your toy's vibrations. With accessories like this, let's just say, you won't be at the party for long…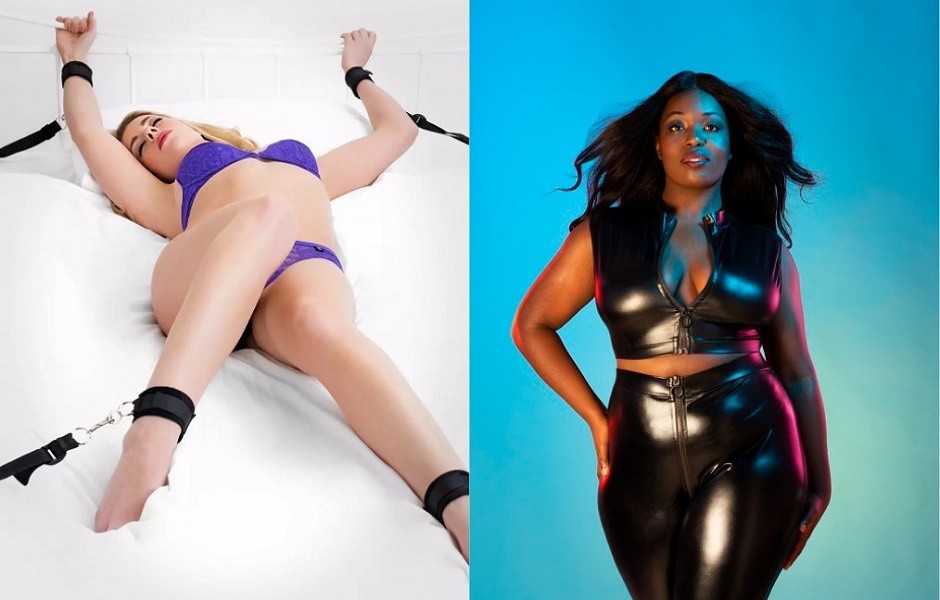 Looking to treat your bondage boo to some new lingerie and a toy they'll be able to use forever? Here's a combo they won't say no to.
The erotic wet look crop from our Fierce range can take you from bar to boudoir in no time and it's here where you can make the most of your new under-mattress restraints. Whether you are the one tied to the bed or not, relish in the seductive zip of the top and letting your tatas be free when the time is right.
Romantic
Take full advantage of the skin on show in the Lovehoney Tiger Lily bra set with a palm-sized clitoral vibe, ideal for hand-held stimulation during partnered play. Run your vibrator-wielding hands all over your own or your partner's lingerie-clad body, exploring the different textures of the silky-smooth straps and soft floral lace.
Remove the thong for direct play in the nether regions or keep it on if you prefer to have a layer of clothing between you and the vibes. Whatever you decide, look cute doing it.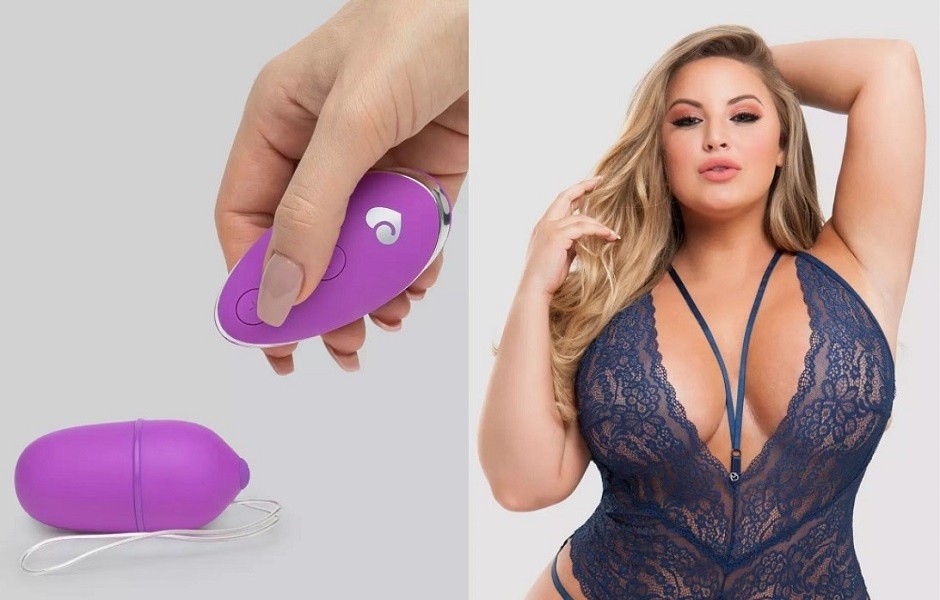 A love egg certainly isn't the only thing you'll want to slip through the crotchless bottoms of this best-selling body but it certainly should be high up on your list. The delicately thin lace of the Late Night Liaison range looks amazing and feels even better as it doesn't dull any stimulation and sensual touching on the outside of the body. Pair these two with a long foreplay session for an unbelievably incredible build-up.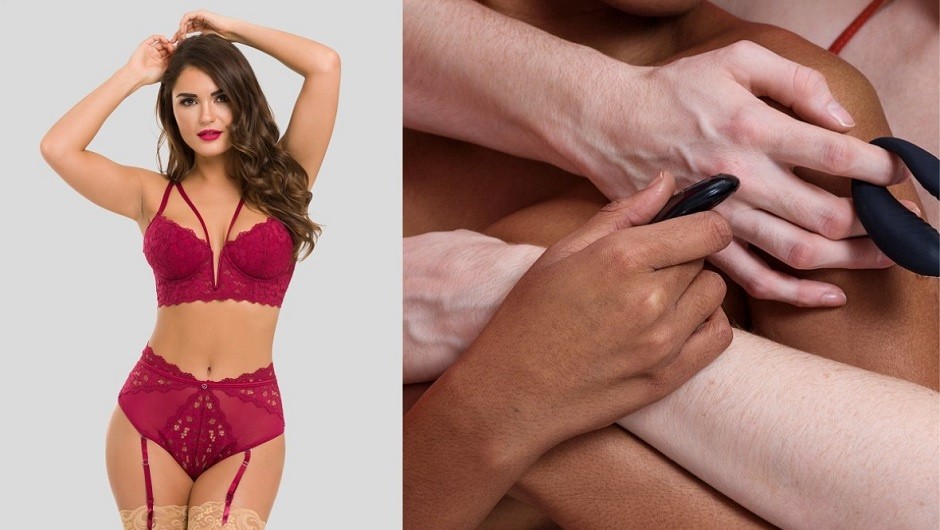 Planning a date night? Romance your lover with a special dinner but make sure they know to save some room for dessert… (just in case you're wondering, you are the dessert).
Whether you are having dessert before or after dinner, wear your Lovehoney Parisienne bra set underneath whatever you are wearing to surprise them with when you begin to undress. Add in the ultimate couple's toy by We-Vibe and Lovehoney to indulge in vibrations you both can enjoy. These wearable toys take the pressure off, build intimacy and give you both the opportunity to reach almighty orgasmic bliss. What did we tell you? Romance isn't dead.
Adventurous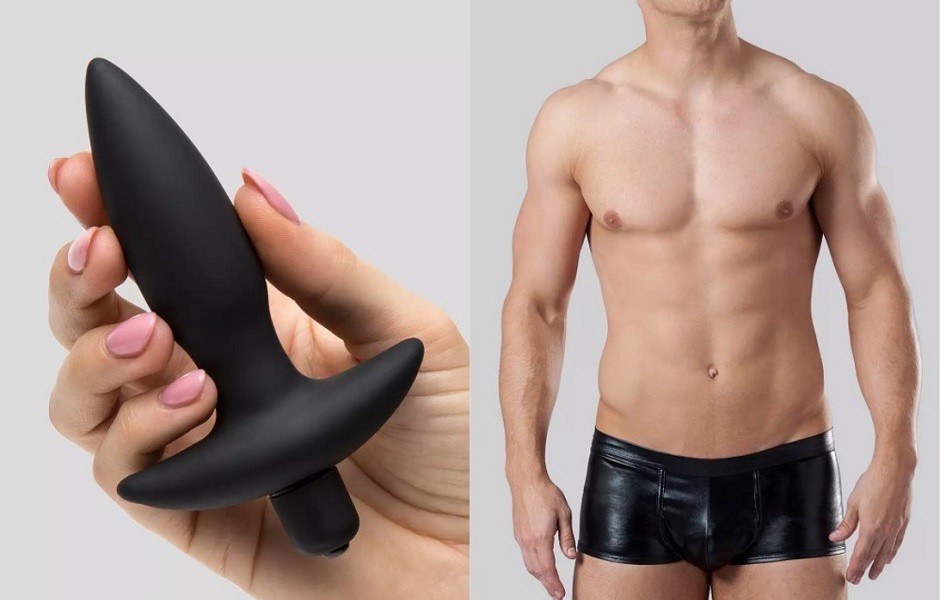 Buying for someone special? Don your lover in a pair of wet look underwear and you won't be able to look away. Once they're feeling like an absolute 10 in these bum-hugging boxers, let them try the Lovehoney Butt Tingler on for size.
Wet look lingerie is superb for getting into character when it comes to dominant and submissive play so see what role these shorts make you and your partner want to take on.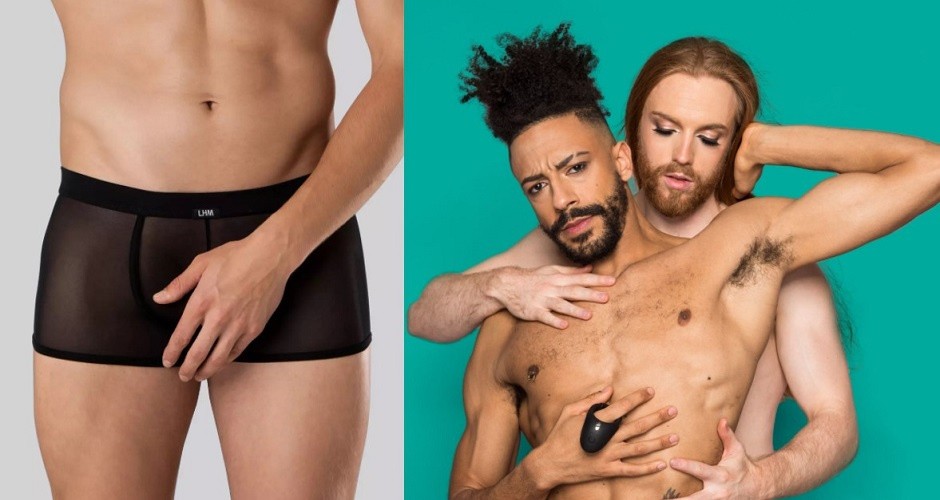 A pair of suave boxer shorts needs a suave toy to go with them. The sleek design of this black, microfibre underwear is what (we like to imagine) James Bond wears underneath his tuxedo - quite fitting considering the name of the gadget we've chosen to pair them with.
The We-Vibe Bond Cock Ring's ergonomic and adjustable fit makes it wearable underneath clothes for subtle stimulation when you're out in public (or fighting baddies as spies do). Use the toy's app to control the speed, pattern and intensity of the vibrations and feel the sensations before you even take off your underwear.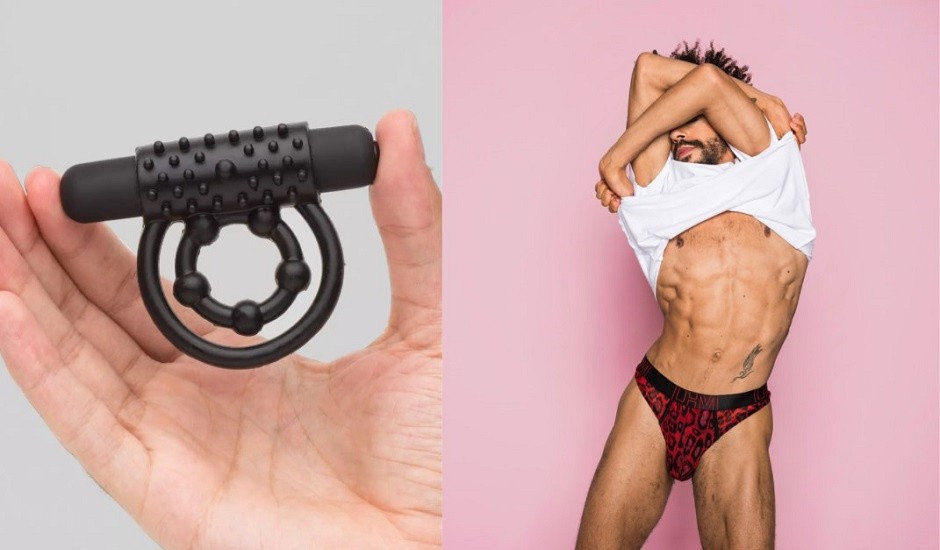 Try to tame the snake hidden beneath the king of the jungle's leopard print jocks once this vibrating cock ring has gotten a hold of it. Both designed to make the most of your main vein, the Lovehoney Bionic Bullet will have your bulge ready to bust out of your bottoms. Allow your partner to enjoy the view and then get busy with whatever play you're up for.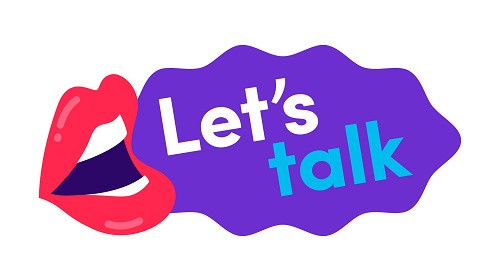 At Lovehoney, we could talk about the wonderful world of sex all day long but we know it's not as simple for everyone. Throughout March and April, we're here to talk about communication, desire and asking for what you want in the bedroom. To find out more, head to the Let's Talk page.