The Sexual Happiness Podcast S2.E22: How to Talk Dirty
This week Nick, Violet and Anna are discussing how to talk dirty, what it brings to the bedroom and how to best express yourself.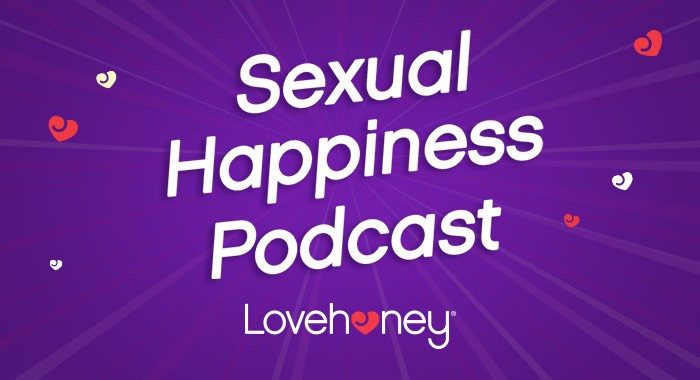 Would you be relieved to know that you are not the only one who finds talking dirty to you partner completely awks... or it just sends you in to fits of embarrassed giggles?
Take in that deep sigh of relief and check out some top advice from our Lovehoney experts on how to push on through to the other side and get graphic by finding out what your 'cringe words ' are, how to enjoy giving and receiving positive reinforcement, and the best way to phrase your words to ensure you and your partner feel comfortable and of course, totally turned on.
Alongside this hot topic the team share some little-known sex facts and the answers to your questions.
Got a question or subject you want us to cover? Email us at podcast@lovehoney.com.
You can also find us on Apple Podcasts, Soundcloud and Spotify, with new episodes released every Friday. Subscribe to stay up-to-date.