5 Reasons Dildos Make a Great Couples' Toy
Find out why a dildo is your new best friend no matter what kind of couple you are part of.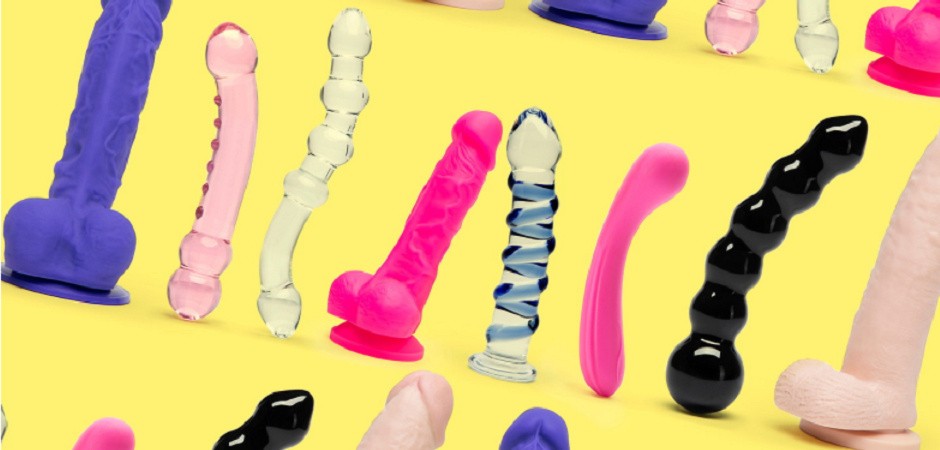 Are you in a couple? Dig in, 'cuz exploring the world of dildos is going to show you why they are a great sex toy for you both — without a doubt one of the best couples' sex toys.
Let's admit that some sex toys are very specific. If you're not the proud owner of a clit, you might pass by a clit tickler toy. If you're rocking a vulva, you might not be tempted by a cock ring.
Dildos, on the other hand, are something all couples can equally enjoy, kind of like the sex toy equivalent of a democracy sausage. In the same way that everyone can vote and happily chow down a snag, everyone in this wide brown land can get turned on by a dildo.
So, the top five reasons dildos make a great couple's toy are: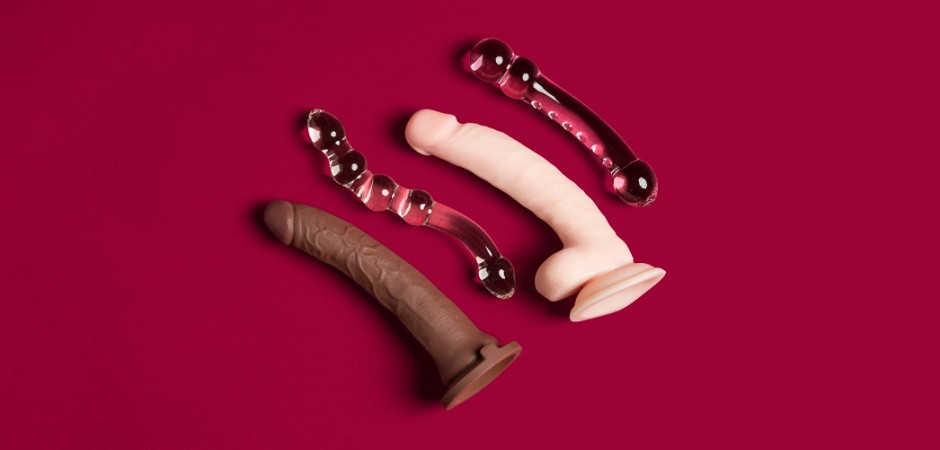 Reason 1: Variety
No sex toy comes in such variety as the humble dildo. Lovehoney stocks hundreds and hundreds of different dildos in a bewildering array of types. That gives couples immense choice and the chance to find the right dildo for them.
Just for starters, consider our many categories of dildos, and please, explore them all to find some you like:
Top Tip:
Need some help? Check out our guide: How to Choose the Perfect Dildo.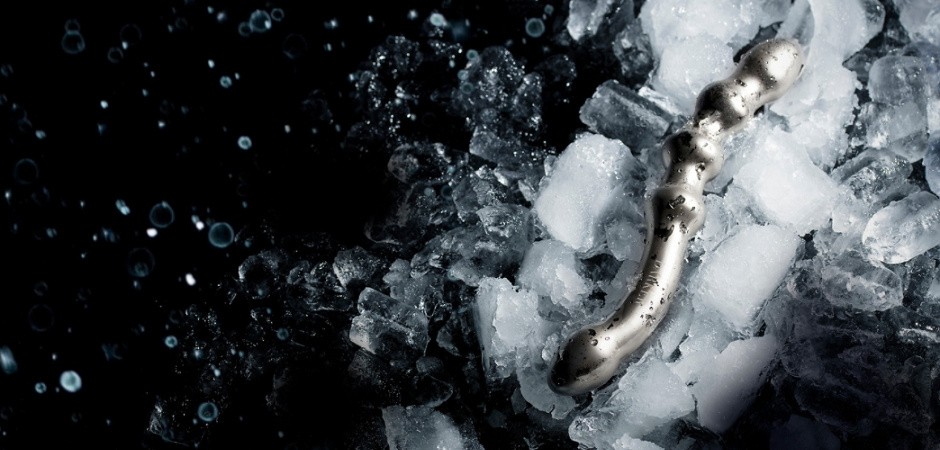 Reason 2: Versatility
In the wonderful world of dildos, there is literally something for everyone, whether you're female, male or non-binary. Dildos are an amazingly versatile sex toy and couples can share dildos. They can be used in any orifice, and are peachy for all kinds of sex play, whether oral, anal or vaginal. There are dildos for all variations of couples and are an ideal toy for whatever kind of sex tickles your fancy.
There are dildos that you can use together (harness and double-ended), and dildos that are great for solo play.
For example, check out this suction cup dildo:
Lifelike Lover Classic Realistic Dildo 6 Inch
Lifelike Lover Classic Realistic Dildo 6 Inch
A sight for the most erotic of fantasies, our firm, flexible and bulging friend here is all yours to play with for real. Always erect and eager to please, this veiny, full-bodied dildo also has a suction cup base for hands-free adventures. Yes please.
What customers say: "Why did I wait so long to purchase this product, I cannot recommend this more".
Reason 3: Size
There is more variation in size when it comes to dildos than in almost any other sex toy. This is very useful for many couples and opens up room to have a range of toy sizes that suit each of you best.
Are you a beginner? Small dildos and probers are slimmer in girth and are more comfortable to use when you're starting out. They're also useful if you're smaller-framed.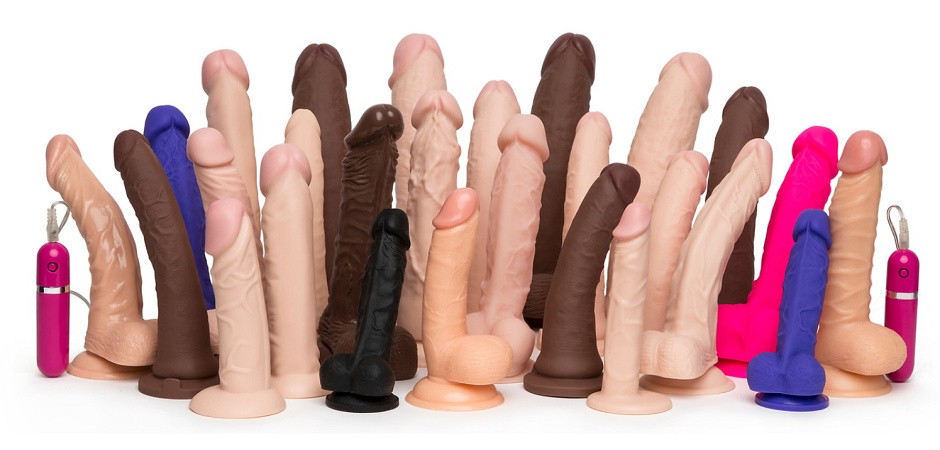 Many of us begin our sexual exploration with our fingers, but, as delightful as those digits are, they are no match for the size of most dildos. So, if you want something with more meat on it, realistic dildos are a good choice.
Hungry for more? Feel the need to be filled to the brim? There's a bigger size range for you in our selection of large dildos.
For example, here's a monster to enjoy:
King Cock Girthy Ultra Realistic Suction Cup Dildo 8.5 Inch
King Cock Girthy Ultra Realistic Suction Cup Dildo 8.5 Inch
Brave of heart and mighty of spirit, you laugh in the face of lesser dildos. Finally, here comes an ultra-meaty member worthy of your derring-do. 8.5 insertable inches and a 7 inch girth offer an endurance challenge with a wildly satisfying payoff.
What customers say: "Bought this for my wife and she loved it. She orgasmed in seconds".
Reason 4: Efficacy
Let's state the obvious – dildos work. They do a great job at making you toey, lighting your fire and getting you to the finish line.
Where a wang might give up the race before you're ready, a dildo is an ultra-marathon athlete that won't stop until you break the tape. For guys, a dildo can reduce the pressure to perform and allow you to enjoy sex more. For gals, a dildo is Mr Reliable. You can count on him to deliver the goods and make your lady garden lift the trophy.
Give this purple thriller a go:
Lovehoney Triple Tickler Realistic Purple G-Spot Dildo Vibrator 5.5 Inch
Lovehoney Triple Tickler Realistic Purple G-Spot Dildo Vibrator 5.5 inch
Fast-track your climax with this thrilling realistic vibrator. Featuring bulging veins and a curved head for amazing internal sensation, in place of balls at the base are a set of fluted ticklers, piping powerful vibrations straight to your clitoris.
What customers say: "This along with some clitoral vibration and I had one of the more intense orgasms I've ever had".
Reason 5: Intimacy
Couples who play together stay together. It's true. Research shows that having a satisfying sex life leads to a happier relationship. And dildos are the perfect couple toy to encourage you to explore yourself and your partner. Try different dildos and applications to see what really sends your fireworks soaring.
For example, for great same-sex and pegging adventures, try:
Desire Luxury Rechargeable Strapless Strap-On Dildo Vibrator
Desire Luxury Rechargeable Strapless Strap-On Dildo Vibrator
If it's strap-on action you're after, then look no further than the Desire Luxury Strapless Strap-On. Double-ended for shared fun, it's made from premium silicone, features a posable pony for the perfect angle and fit and bunny ears for clitoral bliss.
What customers say: "All I can say is that its absolutely unbelievable. Its bought us closer together and the sex is amazing and just gets better".
To Wrap Up
We're confident that couples love dildos because they tell us so. As you look around at our massive mountain of dildos, make sure to read the customer reviews and find out how others are finding their delightful couples' dildos.
Enjoy.