How to Make Vibrators Quiet
No tea no shame, but sometimes, you want to keep your private time private, you know?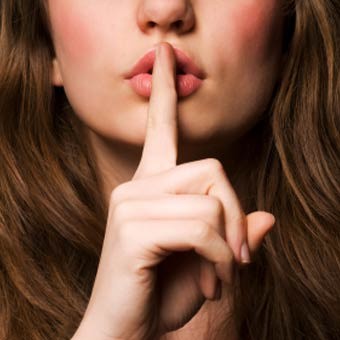 Making a Vibrator Quiet
If you don't want your housemates or family knowing that you're enjoying a solo sex life or like using toys with your partner, the idea of using a vibrator in a shared house can be offputting.
In this enlightened age, few people will confuse the low humming of your favourite rabbit with a foot massager or an electric shaver, so for the self conscious it's important that pleasure objects are as quiet and discreet as possible.
It is also true that silence is rarely synonymous with power, so if you have a favourite vibe that you love but it's too loud for you to feel comfortable using when others in the house, how do you get around it?
Fear not, here are our top five tips for making your vibrator as quiet as possible.
1. Muffle rattling batteries
Make a cylinder of card to surround the batteries in the battery compartment. It stops the batteries from rattling around inside the shaft and lessens the volume of the vibration. If one isn't enough, add more until your vibe is muffled.
2. Use water to cover the vibrator noise
Use a Waterproof Vibrator in the bathroom while you have the shower running on full blast. This will help disguise the sound of your sex toy and if it's waterproof, you can even take it in the shower with you.
3. Turn up the tunes
Play some music or put the TV on to drown out the sound of your toy.
4. Dive under the duvet
Place a cushion over yourself during play and then cover yourself with a duvet. It might be a little warm, but barely a whisper will escape through all of that padding.
5. If all else fails, invest in a whisper-quiet vibe