Position of the Week: On Your Marks
On your marks. Get set. Go! Take the classic doggy-style position from a pleasurable mmm to a full blown whoah, and aim for the most explosive of orgasmic wins.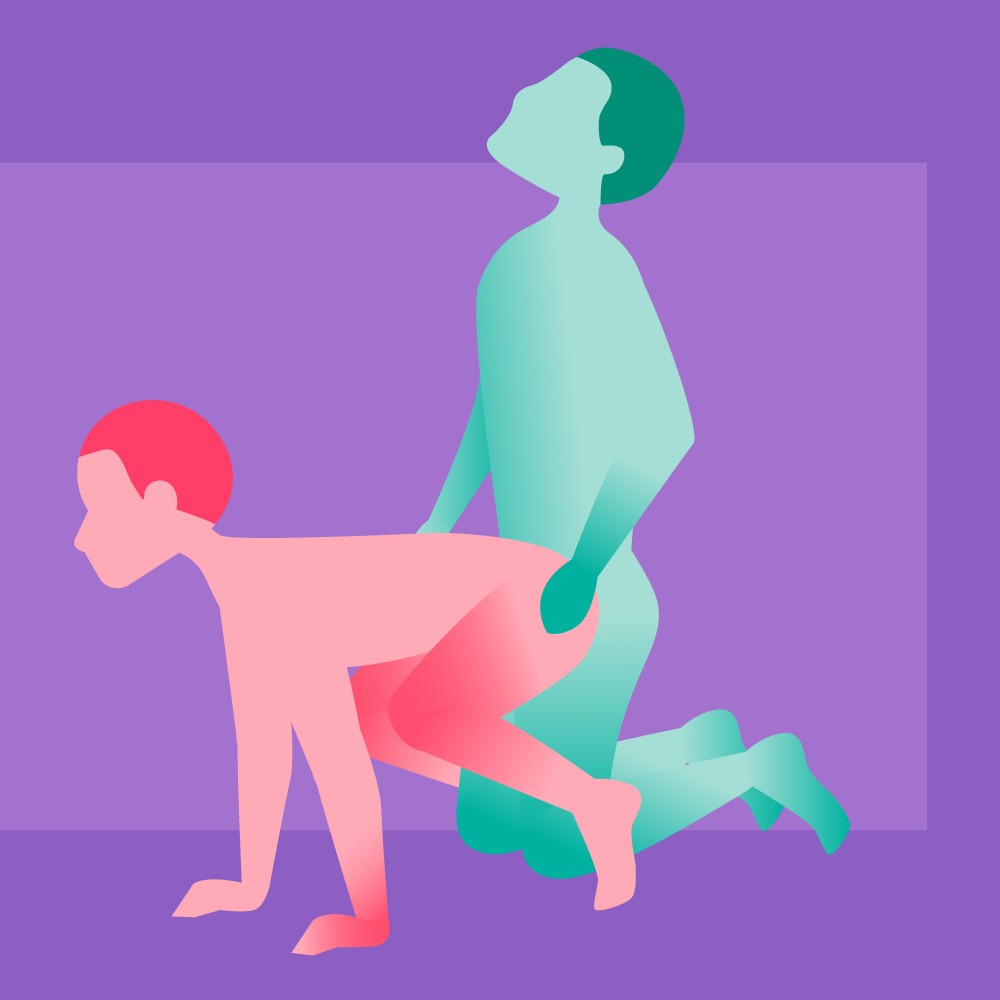 How?
The receiving partner squats on their tiptoes with their knees bent and palms on the floor to help support and balance their body. The giving partner kneels behind them and straightens their body in an upright position, with their hands on their partner's buttocks. The giving partner then enters the receiving partner, who uses their thighs to bounce up and down in the position.
Why?
The simple action of the receiving partner bouncing up and down creates incredible movement that could bring both partners to mind-blowing orgasms. The depth of penetration can be as deep or shallow as you like, and the pace can be slow or fast, or a gradual build in both as the finishing line comes into view.
Try...
If the receiving partner finds sustaining the raised crouching position tiring, they can lean on a sofa to take the weight off of their torso, or introduce a sex position enhancer and enjoy experimenting with different heights and angles of penetration.
Make it even better
The giving partner's hands and fingers can access the receiving partner's clitoris, penis, balls, nipples or other external hot zones with dexterous ease in this position. Add a vibrating glove into the mix and you'll never be able to look at winter clothing accessories in the same way. Simply slip the GLUVR toy onto your index finger and thumb and unleash the powerful pulsations and vibrations exactly where you and your partner desire them.
Not the position for you?
We're working to make sure that everyone is represented on our website, regardless of who you love, so we'll be using a variety of gender depictions in our Position of the Week posts. This will include straight, gay, lesbian, and gender neutral couples, but all positions will have details in the description of how to make them work for your own relationship dynamic.