Oral Sex for Vulva Owners: How to Give and Receive Head
Stay in, eat out. Ditch the busy new restaurant and reserve a space between your partners legs with help from our cunnilingus guide.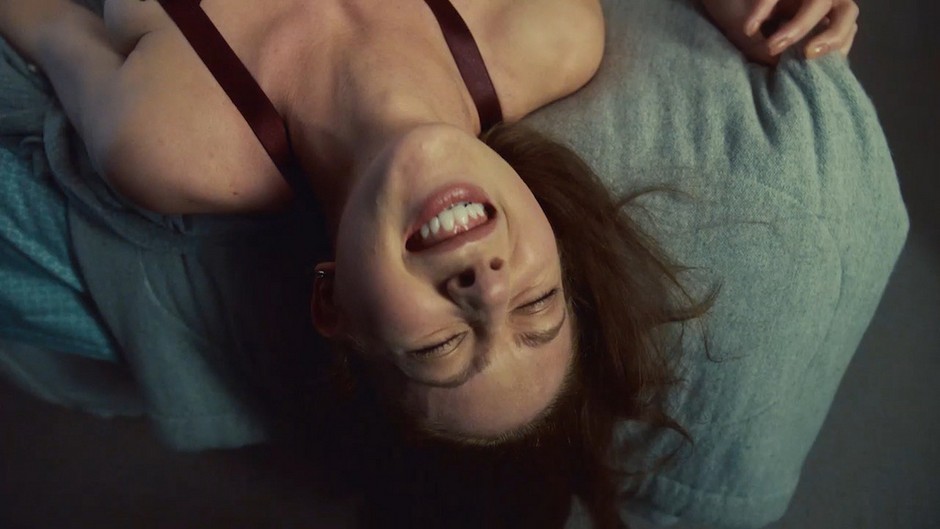 Oral sex for vulva owners
Knowing how to give head is an important skill for penis owners and vulva owners alike. However, oral sex can be a particularly important part of sex for vulva owners as many aren't able to reach climax from penetration alone.
While one of the keys to giving and receiving oral sex is focussing on the enjoyment in that moment, not the end result, it can be especially important to include oral sex in your repertoire if your partner has a vulva to ensure they're receiving maximum pleasure.
This doesn't mean you or your partner doesn't enjoy penetrative sex. It just means it can be game changing to add oral sex into the mix to give that all important clitoral stimulation fix.
The clitoris itself is a super sensitive zone, thanks to the concentration of nerve endings, so adding in the warmth and wetness of the tongue and mouth is going to heighten all feelings in this already sensitive area.
Techniques and tips
Before you engage in oral sex with a vulva owner, it's important to know that it's often more of a marathon than a sprint. If you want a failsafe set of instructions on how to give the best head, you're out of luck as what works every time with one partner may do nothing for another.
This is what makes it so intimate, as with time and communication you find out the little techniques or movements that get your individual partner going.
Just like looking forward to dinner at your favourite restaurant, when eating out your partner know that anticipation and stimulating other parts of your partners body are part of foreplay that shouldn't be skipped.
Work your way down their body while you build up to giving head. Nipple play, neck and stomach kisses and gentle hair pulling are all ways to stimulate other erogenous zones of your partner's body as you make your way down to the main meal.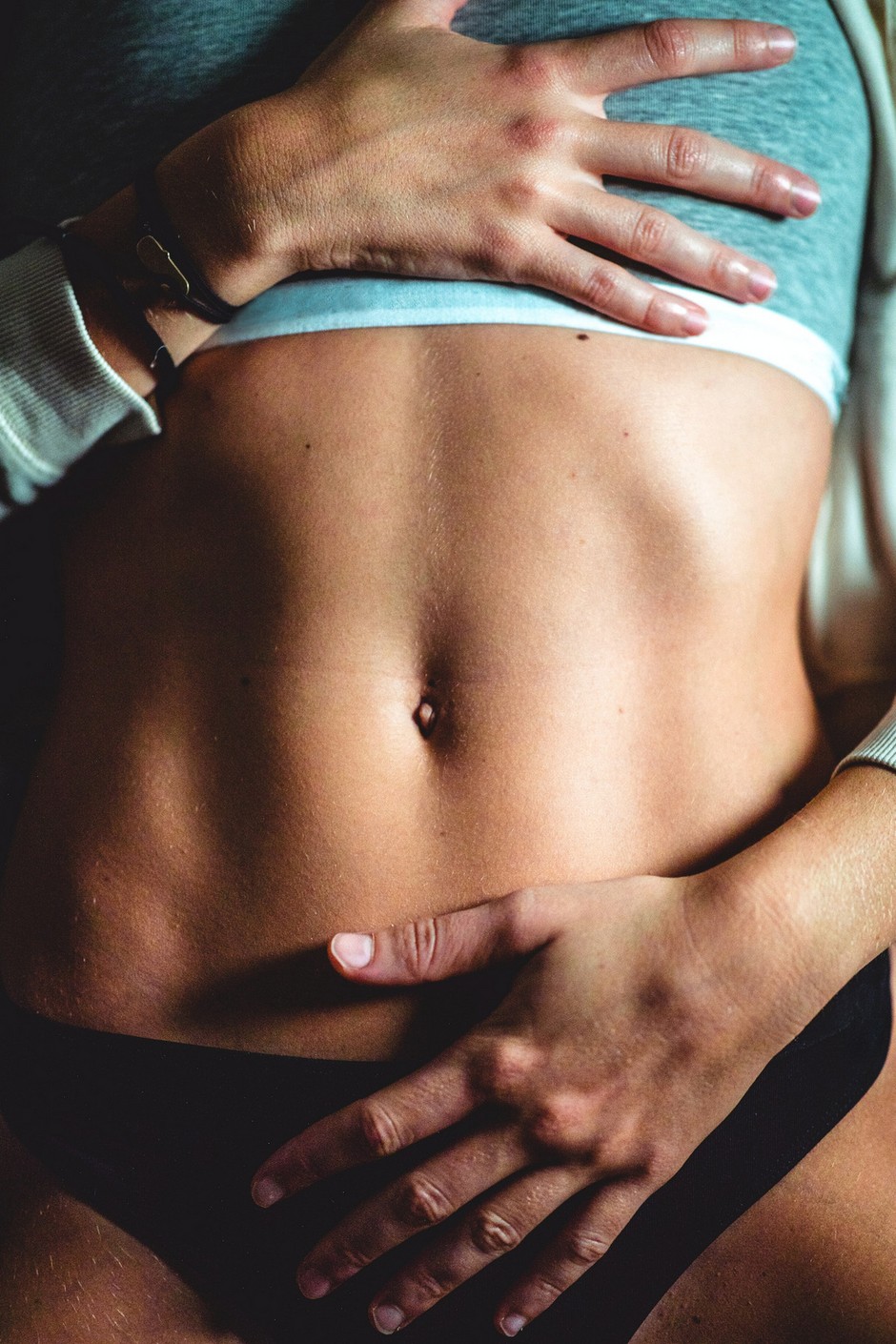 The same goes for once you reach their genital area. Don't launch straight into a heavy tongue workout. While the clitoris is the most sensitive area, there's still plenty of nerve endings around the vulva, including the labia.
Tease your partner by gently kissing their inner thighs, breathing on them and paying attention to everywhere but the clitoris. This will still bring them pleasure, and as they become increasingly aroused the blood will rush to their genital area, making it even more sensitive.
As you continue to tease them, they'll be waiting impatiently and even begging for you to stimulate the clitoris, so when you do touch this area it's likely to have intense results.
There are two distinct parts of the clitoris, the clitoral hood and the clitoral glans. The clitoral hood covers the glans, and the glans are extremely sensitive. This area may be too sensitive for your partner at the beginning, or even all the way through, so this is where you begin to learn what their body responds best to.
Some vulva owners are so sensitive that they prefer oral sex to begin over their underwear, while others may prefer you to use your tongue and mouth to stimulate the clitoral hood instead of pulling it back to expose the glans.
As the clitoral area is so sensitive, even the smallest of technique changes can feel very different. A flat tongue compared to a pointed tongue is going to totally change the feeling for your partner.
Begin with a flat tongue, lapping at them to ensure there's plenty of lubrication and to stimulate more area.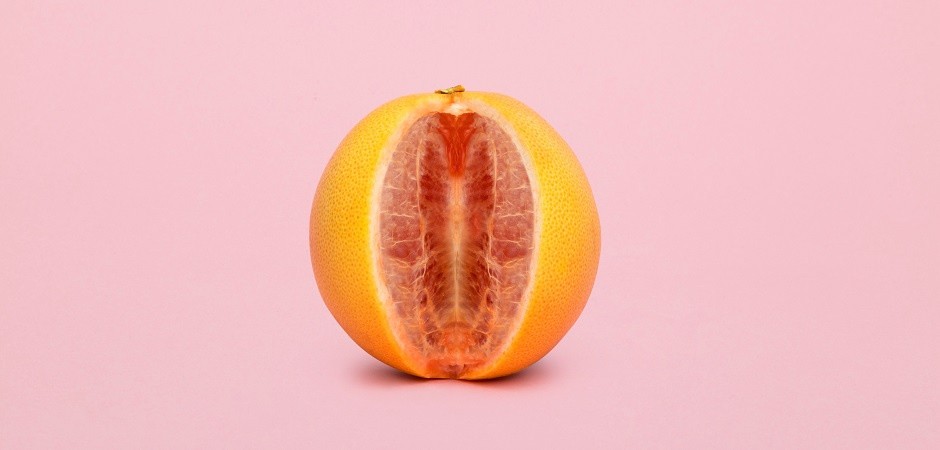 There are different techniques out there to find out what your partner likes, like spelling the alphabet with your tongue or imagining a clock face to help remember if 3 o'clock really gets them going.
However, one of the most important things about giving and receiving oral sex is being in the moment. You don't want to be so preoccupied figuring out if you're up to G or H that you aren't paying attention to your partners responses.
Instead, try giving them different sensations, by nibbling, flicking, kissing and sucking. Each of these techniques will feel wildly different, so paying close attention to your partner's cues is the easiest way to know if they're enjoying it.
Notice their responses as you try different things or ask them to tell you when something feels good. Hearing a breathy "I like that" is a sure-fire way to get you both super turned on.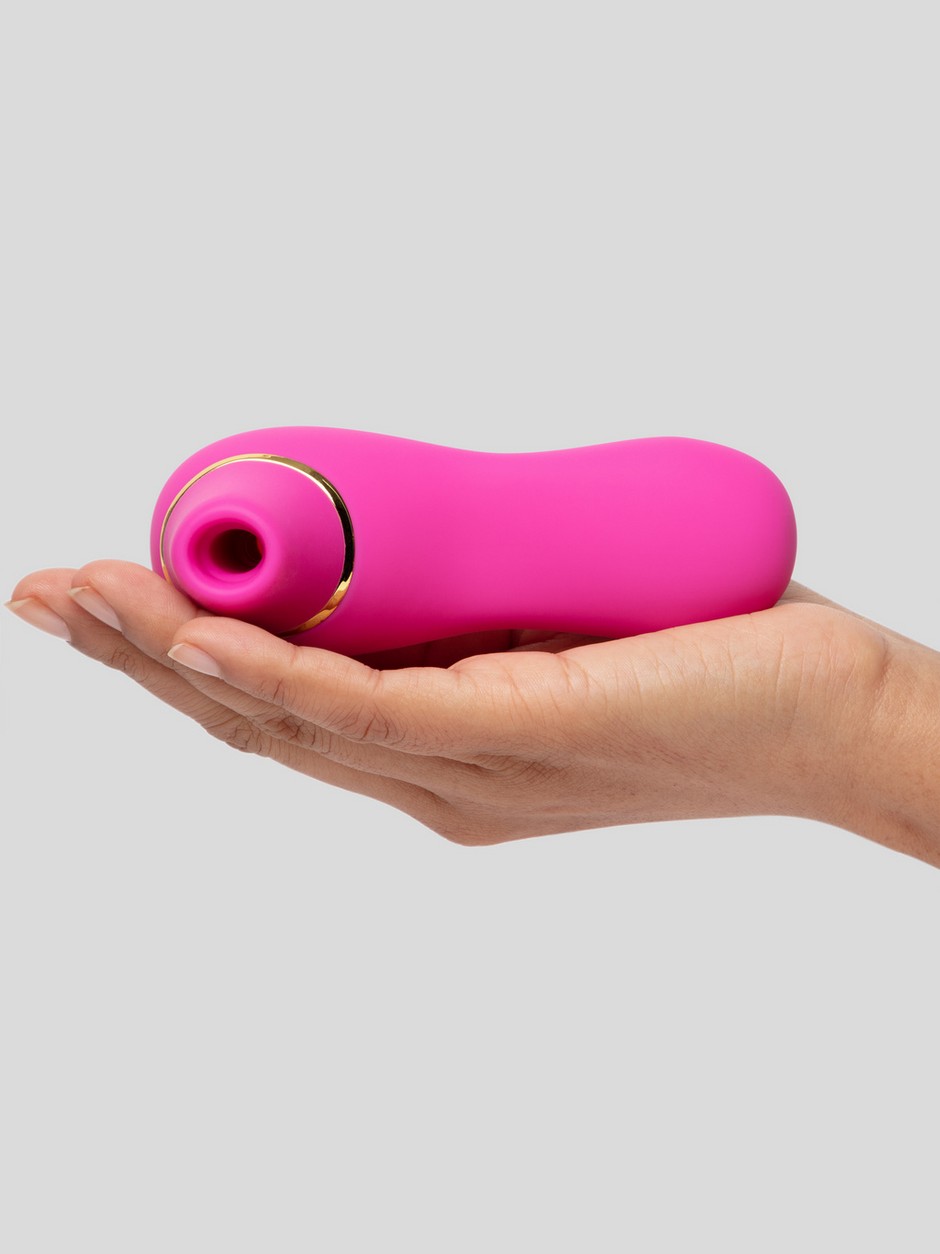 Suction and penetration can be especially satisfying to include in your repertoire.
The popularity of suction vibrators is testament to just how pleasurable this feeling is. Close your lips over their clitoris and lightly suck, and if they're responding well, try moving your head ever so slightly from side to side.
To add in some penetration, slip your finger/s inside them and perform a "come here" motion with them (remember, you're guiding traffic not stuffing a chicken).
When you feel like you've got them in a good place, it can be time to start a more targeted action with your tongue. Use the tip directly on the clitoral glans or hood, depending on how sensitive they are. It's likely to be super intense and help take them over the edge.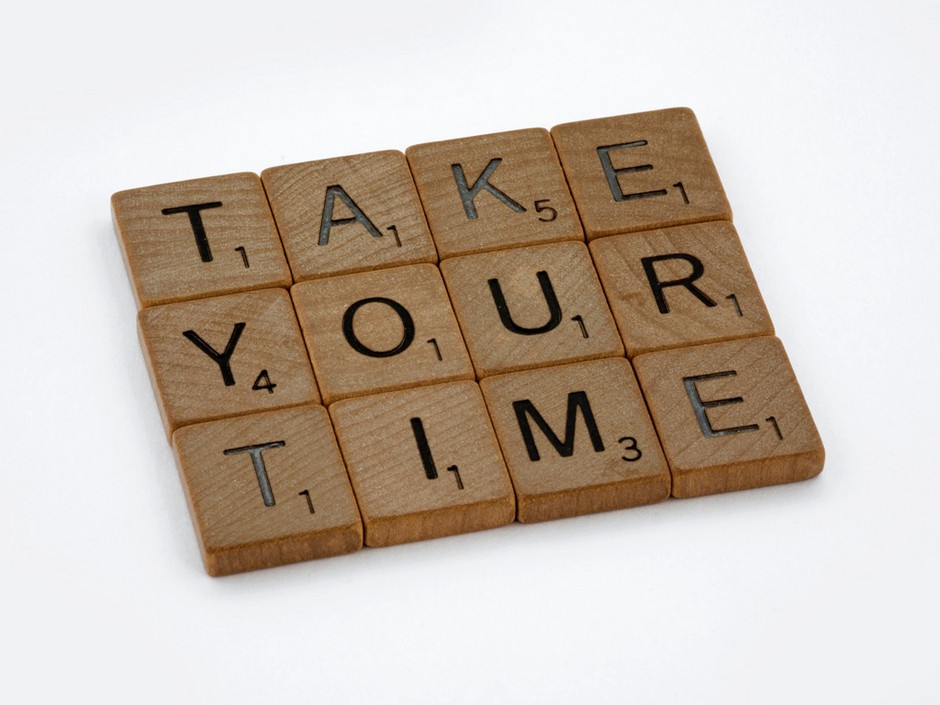 Once you've found something that they really enjoy, keep going. The rhythm is just as important as the action itself, so speed up or slow down depending on what they enjoy.
Consistency is key, so if they say "Don't stop" or "Keep going", listen to them. Performing oral sex on people with vulvas can take time. If they're not writhing in pleasure within two minutes, this doesn't mean you're doing it wrong.
10, 20 or even 30 minutes are all normal amounts of time to give head to a vulva owner, so get comfy and enjoy yourself.
Oral sex positions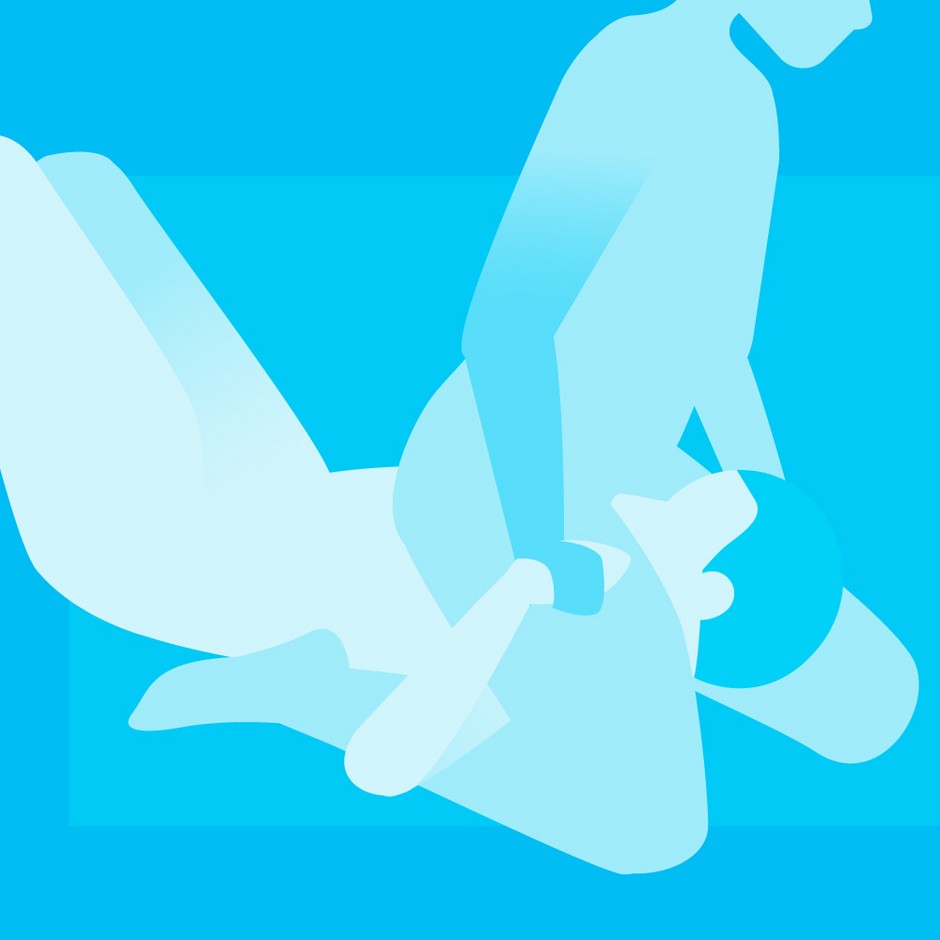 There are plenty of positions that you can give oral sex to vulva owners in.
You're go-to may have the receiver lying down with their partner between their thighs, but there are plenty of other options:
Try oral with your partner sitting in a chair, with their legs spread. You can then kneel in front of them, hands on their thighs, and they can rest their leg on your back to control your movements.
Try face-sitting. The key to this position is not for the receiver to actually sit down on their partner's face but to kneel, straddling their head and hovering a couple of inches from their face.
Doggy can be a great position for cunnilingus as it treats the giver to an amazing view and access to your whole intimate area. It's also a great way to involve rimming, if that's what you're both into (but never go from butt to vulva).
And obviously, there's always the good ol' 69, if you can receive while you give and not lose momentum!
Knowing how to eat someone out is often a learning experience for all parties involved, so don't be afraid to get creative. The key to giving good head is communication and paying attention to what your partner responds well to, and to have fun. Bon appetite!