No Cap Sex Chat with Chantelle
Matters of the heart and the bedroom aren't always the easiest to navigate on your own. Sometimes we need a little advice to help us out and of course, your mates, your family or even your partner are great to turn to but let's be real, who better than an award-winning sexologist? Chantelle Otten is here to give you all the answers your sex and relationship questions.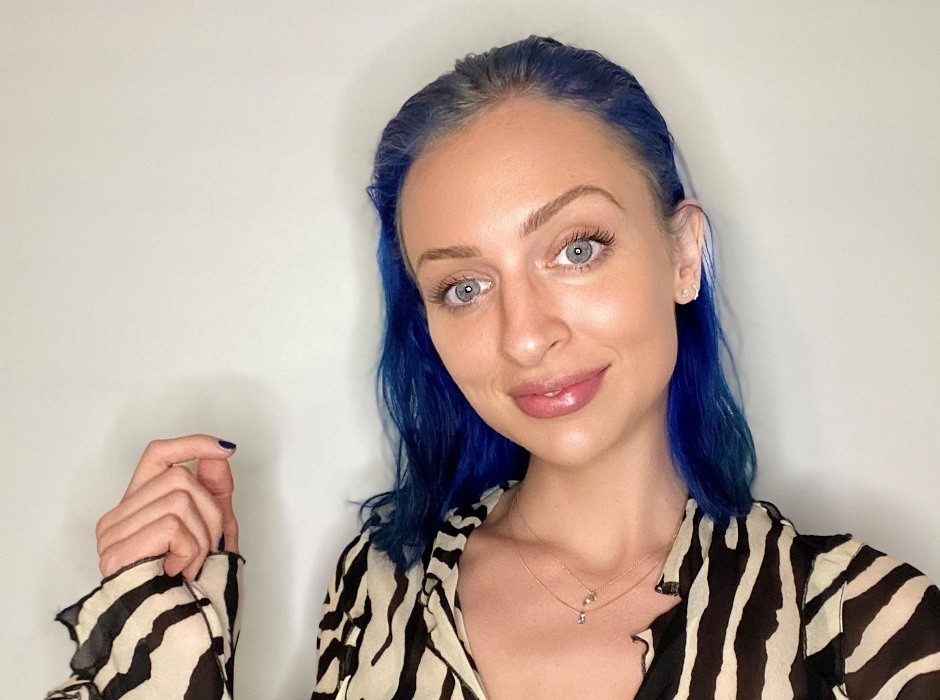 "How do I get my partner to make love, not f*ck?"
Hi there! Wow, such a good question. So many people out there are wondering the same thing. I have a theory that because of porn usage—plus the heightened passion in lust—many partners go into sex with a performance mindset. They want to show off their brilliantly nasty skills instead of their sensual ones and can get a little confused when the receiving partner wants sensuality, not just f*cking.
Start with the conversation, "hey babe, I'm in the mood for sensuality tonight and I want to take it slow. Can you do that?"
It's like a little challenge! Your partner might need a hand with what it means though, so explain to them, "I'm thinking we make love tonight, light some candles, I've got a sensual playlist and I expect lots of smooches, what do you think?"
Hopefully they agree and you can both begin setting the scene: plan some time for each other and maybe have a cute little "date night" dinner at home. I'd recommend one person does the cooking while the other sets the table and the mood. Try doing this in your underwear and you can do it together or separately if you like but essentially, I want to see teamwork. Here's a cute mesh set to show off the figure, and for penis owners, maybe even a cute set of boxers for cooking and tidying (and taking off later).
If you're in need of a sensual playlist to get you going, you can find mine on spotify
Light some candles and enjoy a long dinner without phones. You could even try a board game to help you get in the mood, reminding your partner this is about taking it slow.
My favourite game is the 'foreplay game' because it is not penetration focused. In fact, a lot of the cards are about intimate questions and giving sensual touch, such as head massages.
This game can lead you to more "love making" over f*cking, as long as you both have the right attitude. If you feel like your partner is starting to become performative, just say to them you want to see their romantic side, and you are in the mood for loving.
If you continue to the bedroom (or couch, or floor), make sure the intimate mood is still there. You could even do a striptease for your partner, slowly taking off your lingerie and giving them a show.
When you are ready to make love, ask them to slowly kiss you everywhere but your genitals, getting to know your body with every touch. You can even throw in some massage oil, giving a full body, nude massage with a happy ending. This will only add more sensuality into the mix. Here's an edible massage oil to help with the flavour if you want to add in some body licks and kisses. You'll definitely want to by this point.
I hope these tips help and if you find you're not getting where you want to, have a sit down with your partner (outside the bedroom) and ask them if they know how to make love? Maybe you need to teach them.
Good luck!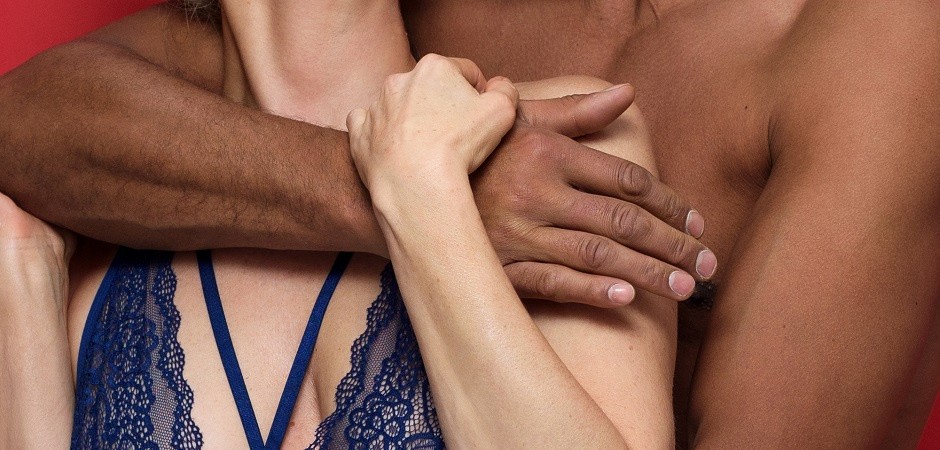 "How do you navigate one person in the relationship feeling horny and the other not feeling it to make sure they're both validated and satisfied?"
Every relationship will go through differences in desire. Unfortunately, the person with the lower desire can sometimes feel like they are letting their partner down and the other can feel frustrated or unwanted. One of the main reasons that people consult with me as a sexologist is for this reason and I can give a few suggestions on steps which can make a real difference.
I want to congratulate you first and foremost for reaching out and asking for help. It means you do care and you're willing to go on a growth journey to find a comfortable place for your sexual relationship with your partner.
Firstly, I want you to think about what you really want. Do you need something to help you cultivate responsive desire? Maybe some non-sexual affection would be better? Often when we treat each other with compassion and passion it will help to bridge that gap.
Secondly, I want you to have a chat about compromise. How often does your partner want to have sex and how often do you want to have sex? What does sex mean to you both? Are there any images, feelings or associations you relate to with good sex? Is it about intimacy and closeness? Have a discussion around this and see if you can meet in the middle with how often you have good quality sensual experiences.
Thirdly, Work on your love languages. We are more likely to feel like we can be close to our partner, if we feel like we are being loved in the way we want to be loved.
Go online and do the love languages quiz with your partner. Find out both of your love languages and agree to show each other the kind of attention you are each receptive to. It will make a world of difference and will help with the foreplay aspect of intimacy.
Fourth, schedule sexy date nights and use my example from the previous question. Sexy date nights reassure the higher desire partner some kind of sensuality will take place while allowing the lower desire partner to mentally prepare. This reduces tension over sex and the relationship will improve as you both get psyched to spend time together. You could try using one of the cards from the 52 weeks of date nights, and plan for a date once a week. There are 52 cards in the pack which split into ideas for "staying in" and "going out", so there's never an excuse to skip date night.
Of course, if the date night does not work, renegotiate. If you're not feeling it, you don't have to compromise your comfort. I find if the lower desire person plans for the date night, it helps get them in the mood.
Finally, try using a sexy game to help you slow down foreplay, have fun and get you in the mood. The oral gun game, is an experience in itself! It's a game for 2 players, and you both answer adult-orientated trivia questions and complete fun 'oral focused' tasks. Racing to square 69, where the prize is your pleasure.
If you really feel stuck, consider talking it out with a pro. If you need help scheduling sex, or if you really feel like you cannot compromise on your desire, then see a sexologist and discuss the issue. We are here to help and it's very easy for us to give suggestions tailored to your individual circumstances.
Remember, no question is too embarrassing or uncomfortable when it comes to sex and relationships. Send through your questions and it might even get answered in our future sex chats.