Oscar: Navigating Sex as a Trans Man
The best way to normalise sex it is to talk about it.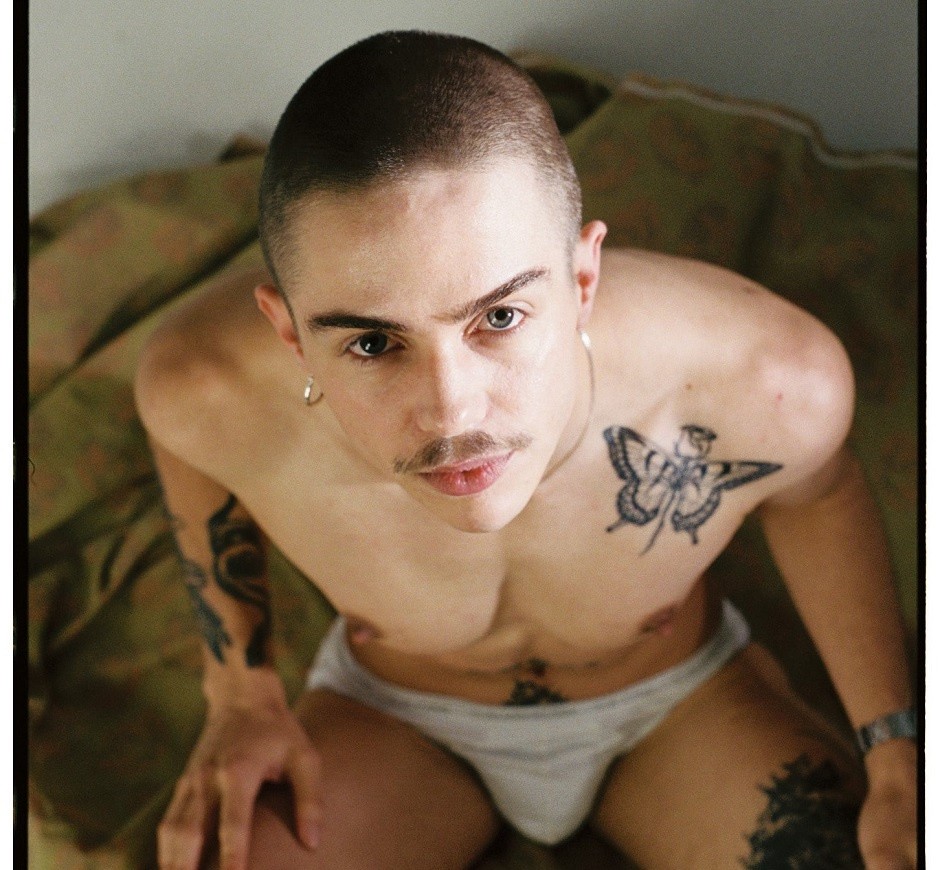 Exploring sex can feel isolating and confusing, especially when the images we are shown in mainstream media and porn, don't accurately reflect who we are as individuals or the people around us.
For this reason, I wanted to shine a light on the different sex lives of the people I know and love around me.
In today's blog, my friend Oscar talks about his relationship with sex and himself.
Name: Oscar A.K.A. @HOTBOIYO
Age: 26
Relationship status: Single
How do you identify?: Sexuality fluid trans man
How would you describe your current and past sex life?
"Uncomfortable.
I didn't really know much about my own mind and body. I didn't understand why sex made me feel so uncomfortable, it was how they looked at me, how I felt they viewed me. Before transitioning I wanted to feel like the man I was but I didn't feel I looked it or they perceived me like that either. It was one of the only times I felt dysphoric.
I never even took nudes for partners, so having sex was something I craved and wanted but was in two minds about it in most situations. I could never relax and enjoy it. I had good and bad sex just like everyone, but when it was bad it was mentally damaging.
I was everyone's experiment, someone else's toy, 'something new to try'. The world is so phallocentric, it made me feel like having a pussy as a man was the most unattractive thing."
What's one thing you wish your past self knew before engaging with sex?
"You don't owe anyone anything, don't do things that don't please you, and that sex isn't goal focused - it's about pleasure. In high school I let boys lead everything. Like most teenagers, I didn't know better.
The only thing sexual I knew is what's shown in porn and media, then transitioning I wanted to be liked so bad I let people talk about me and use me as their toy. It was never for my pleasure, only theirs. You deserve so much more, learn to love your body and be strong in your boundaries. You have sex for you, no one else!"
What is something you hope for your future self in terms of how you want to progress on your personal journey with sex?
"It's crazy to think less than 2 years ago was the first time I was shirtless in not a safe space, crazy to think since then I've achieved so much personal growth around my beautiful trans body, the way I view myself in sex.
I just want to keep this momentum, I went through so much of my transition thinking I was disgusting and didn't see people wanting me as anything beyond a fetish. I hope to let go even further, to enjoy and be free and keep pushing for visibility in Australia with trans-masc bodies in sex."
How are you currently feeling about your sexual self?
"Empowered, comfortable, confident.
In my personal life, I don't feel any pressures to be masculine in sex anymore. I don't care to put up with transphobic, fetishisation comments because I don't know what to say anymore. Im so proud of my genitals and hardly dysphoric in sex ever!
I feel so free, so beautiful in sex. With fetishisation, I deal with all the things I have from my past. For the first time in my life, the last year has been the most empowering I have felt in my own sexuality. It's all for me, all I want and deserve."
What advice do you have to others who might be in a similar situation to you?
"Navigating this world as a trans person is hard, especially in sex. Everyone's journey is different. Everyone's wants, needs and choices in their sex-life are so different. So the best advice I can give is be strong in your own boundaries. Put yourself first.
There are plenty of people who will treat you the way you deserve. It's a battlefield sometimes, but you know what you deserve, so don't take anything less."