Menopause & My Health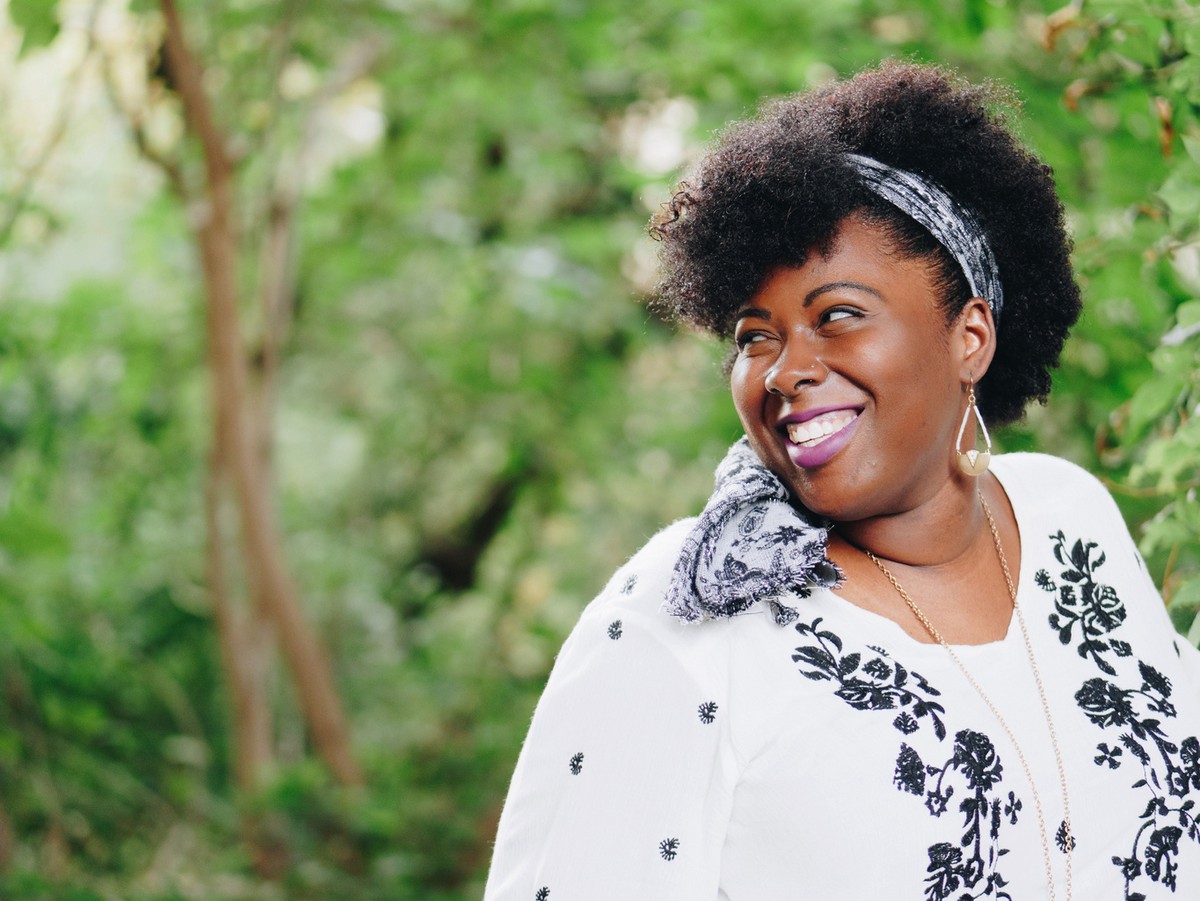 Emotional health changes in the menopause
From throwing your cup of coffee away in a fit of rage, to crying unexpectedly at that latest rom-com, the menopause can certainly drive an interesting display of emotions. It's not just those sweet, short and sharp outbursts of emotional outlet though. For some, the menopause can impact our mental wellbeing in other ways too, affecting our confidence and self-esteem. At times both negatively and, occasionally, for the better too.
Here are some ways the menopause can play its part on our emotional health.
Irritability
The National Library of Medicine reported that irritability is actually one of the main emotional symptoms of the menopause, with up to 70% percent of people finding themselves less tolerant and more easily annoyed by things that maybe wouldn't have bothered them before. Frustration levels can be at an all-time high during the menopause, so be kind to yourself if you feel your emotional fuse sparks quicker than usual.
Changes in confidence
If you're not feeling like the Queen you are in your usual dress or lingerie pieces, it may be that your confidence has taken a step back curtesy of the menopause. This time of life can see our body change shape and form, which in turn can affect our self-esteem too. Our self-esteem outside of our appearance can change too - for example, in work and other personal matters. For some, menopause can see our self-confidence soar as we learn to let go of many of our menstrual symptoms, such as bloating and regular periods.
Low mood
Feeling weepy with a newly developed tendency for regular crying episodes? You're not the only one. Experiencing a low mood can be common during any stage of the menopause, with up to 1 in 5 reporting they've suffered from depression. Although, the occasional weepiness isn't all bad as shedding tears is known to reduce stress levels by relieving built-up tension and emotions. If you find your case goes a little bit deeper than the occasional cry here and there, you can always speak to your doctor.
Relax, relax, relax...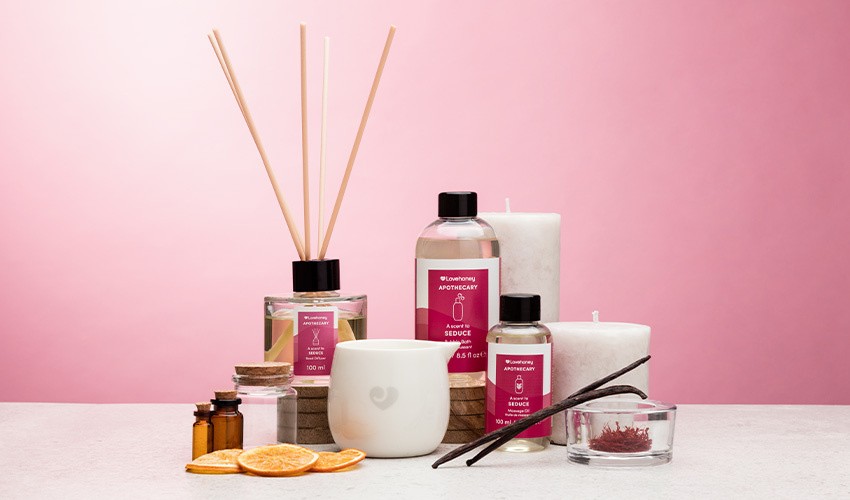 Finding time to unwind and relax can be paramount to your emotional well-being, particularly during the menopause. Fill a room with your favourite scent or run the bath tub full to the brim with bubbles. Our Apothecary range features reed diffusers, scented message candles, bubble bath and massage oils in scents and notes such as  rose, jasmine, precious woods, amber and cedarwood to help relax you and lift your mood.
Upgrade your lingerie collection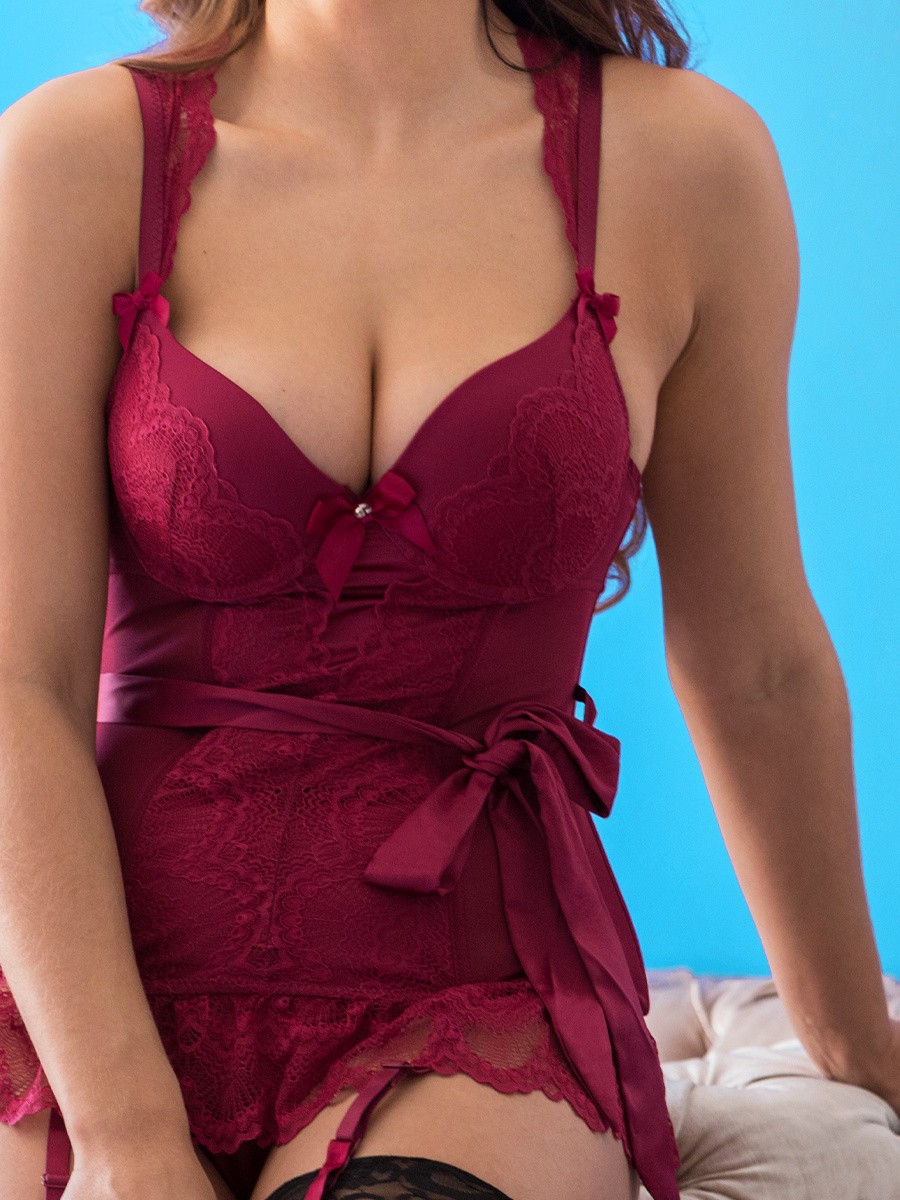 Look after number one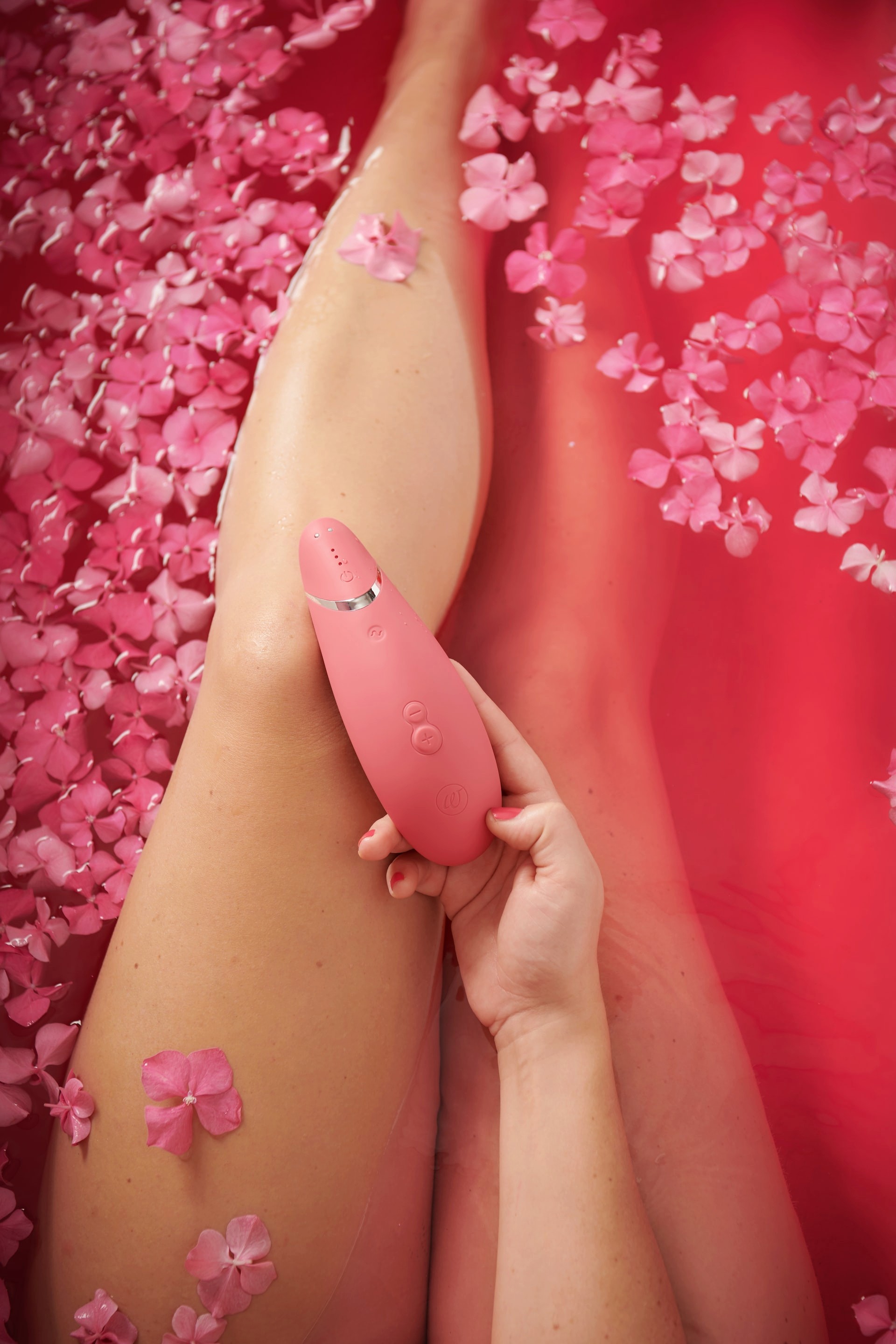 You might not know this, but masturbation and self-pleasure can raise your dopamine levels by quite a hefty margin. These are your 'feel good' hormones, but dopamine is also linked with learning and memory too. By giving yourself a little TLC, you'll not only get the satisfaction of doing something that feels incredibly good, but you might also improve any memory issues. Double win!
Physical health changes in the menopause
We know that the menopause can change us in a whole host of physical ways. From a loss of skin collagen to minor aches and pains and a change in our weight disposition. The good thing is there is so much we can do to relieve some of these pesky menopausal side effects, and for many feeling good about yourself only comes better with age.
Nonetheless, changes are imminent and here are a few you might expect:
Disturbed Sleep
Sleep, sleep, sleep! We all love an early night and a long lay-in, but let's face it – the menopause can play havoc with our usual sleep patterns, from regular waking to full-blown insomnia. According to sleepstation, in women transitioning through the menopause, self-reported rates of 'sleep difficulties' are somewhere between 40-56% - that's a good few of us. So, brew yourself up a chamomile tea and grab a book and eyemask before bedtime.
Irregular Periods
Is it a blessing or a curse? One of the first and most noticeable signs that menopause is fast approaching is a change in your monthly cycles. They may get less frequent or more regular, with changes in flow and intensity too. For many, periods change for the better, slowing down until they reach a natural end, while for others, the changes may feel quite erratic at times. Both scenarios can be part of a normal transition.
Weight changes and breast fullness
You may lose weight, or you may gain it - how your body responds to each stage of the menopause is entirely individual. Where some experience a loss of breast fullness, others find they need to size up in lingerie and cup sizes to accommodate a bigger bust post-menopause. And while we're on the topic of breast changes, it's not uncommon to experience breast soreness. While this is a widely documented menopausal symptom - if it affects you at all, always get it checked.
Ease those aches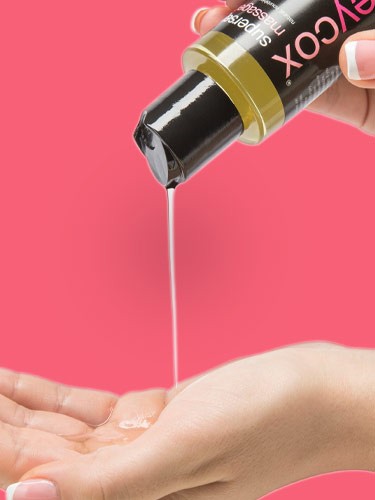 If you're feeling the menopause in more ways than one, it might be a good idea to invest in some body massage essentials. A mains-powered body massage wand can help relieve built-up tension, soothing those pesky aches and pains. Some wands are even compatible with additional attachments. Body massage is a good way to explore non-penetrative intimacy with a partner too. A splash of massage oil will make those vibrations sensational.
Invest in a cup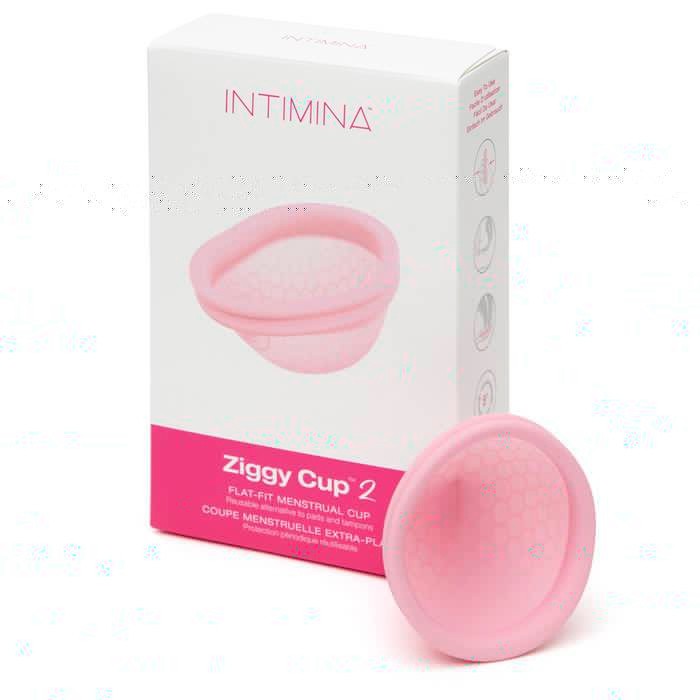 For lots of us, the menopause means we can eventually stop stocking up on our sanitary products, but in between the here and then there'll still be the odd unpredictable cycle to keep us on our toes. If you're looking for a way to transition from liners, pads and tampons, a menstrual cup is a great alternative. They come in different sizes and accommodate for all kinds of flow, and the best part is they're eco-friendly too.
Give yourself a boost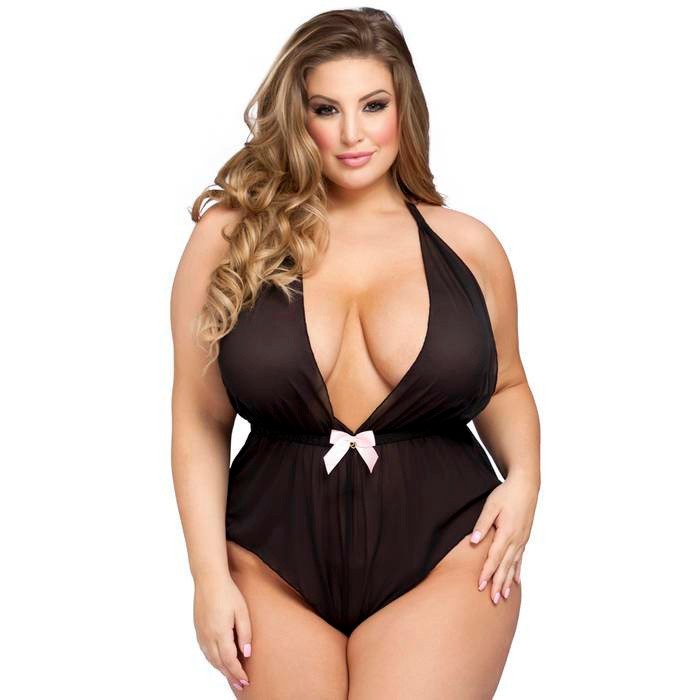 Intimate health changes in menopause
There's no reason for menopause to put a firm halt on your intimate relationships, but it's also not uncommon for people to experience a drop in libido, sensitivity, natural lubrication and arousal. In fact, all of these are completely normal, and pair the physical with emotional elements such as broken sleep, anxiety and general mood swings and it's unsurprising that some of us lose our pre-menopause mojo.
Although, it's not the case for everyone – and for many of us, the menopause accelerates our sex drive, making us even more impassioned than ever!
Vaginal changes
If your menopause experience has been induced by treatment or surgery, you may find your vaginal canal is shorter than it was previously, particularly where cervix removal has occurred. Although vaginal changes happen naturally too. Pre-menopause, the vaginal wall is thick and stretchy, but during menopause, for many people the vaginal wall becomes thinner, sometimes making sex and intimacy more uncomfortable.
Loss of sensitivity
According to the Menopause Center, people going through the menopause may also experience numbness or a loss of skin sensation. This could mean that penetration feels less intense or satisfying, or that clitoral stimulation doesn't feel as good as it did pre-menopause. Even though sensitivity may decrease in some ways, you may just find other parts of your body become hyper-sensitive and more reactive to touch.
Self-lubrication & dryness
Of course, probably the one most common intimate side effect of the menopause is the impact on self-lubrication. A study by the Australasian Menopause Society recorded that 34% of post-menopausal people experienced vaginal dryness symptoms by the time they reached the ages of 57 to 69 years. Despite the regular misconception, vaginal dryness doesn't always have any correlation to a person's intimate arousal.
Take it slow...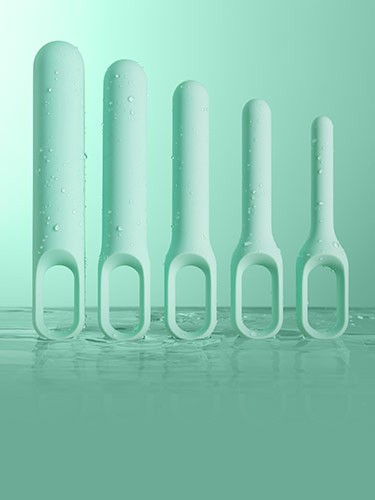 Better when wetter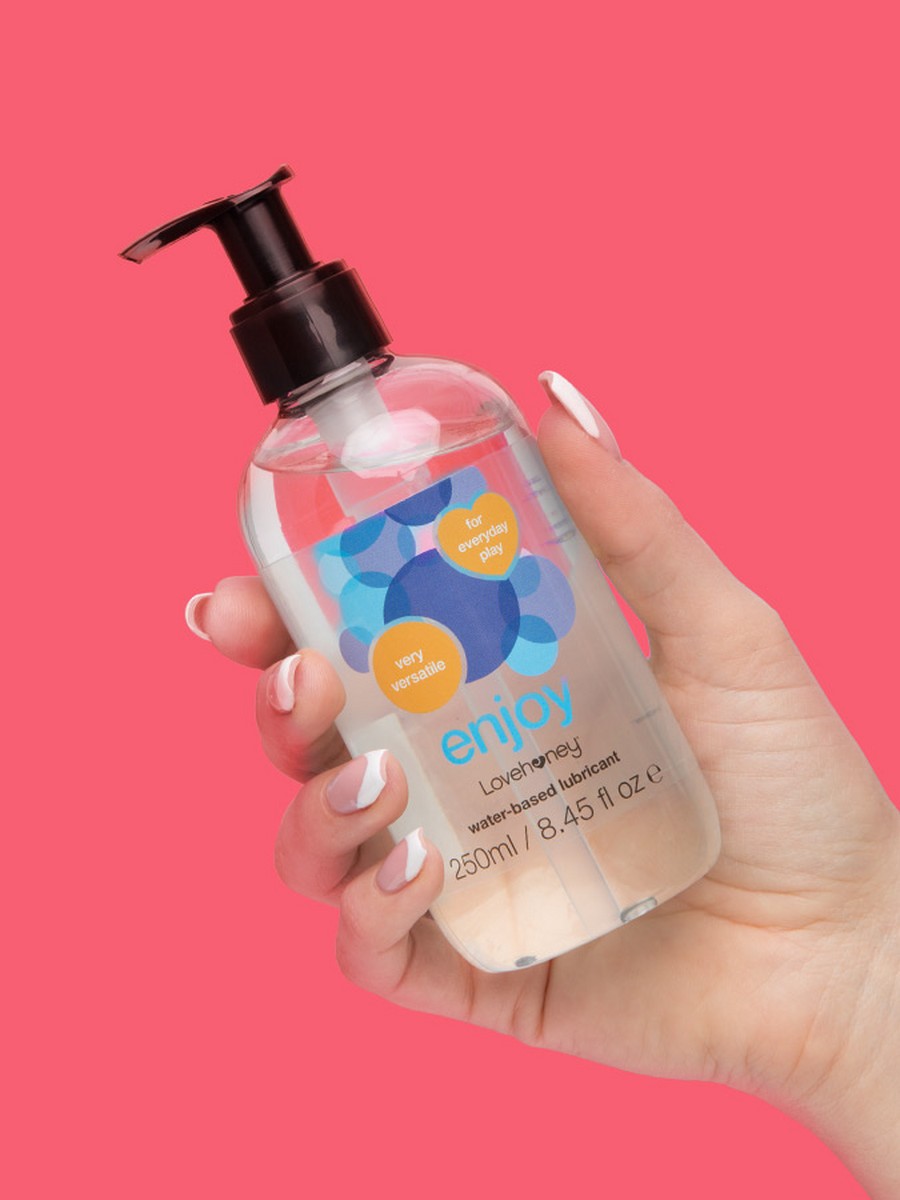 Of course, whether it's a dilator, a vibrator, dildo, your partner, or even your own hand, being intimate with your body may feel much more comfortable with a splash of lube. Vaginal dryness can leave you feeling sore and irritable after sex, but using a compatible skin-kind lubricant will not only enhance the sensation of touch and toys but also help you feel more aroused. At Lovehoney, we stock all kinds of lubricant, from anal-based, to water-based and silicone formulas because we know - it's better when it's wetter!
Discover new toys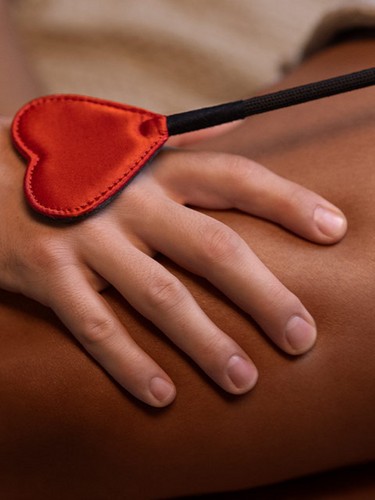 Who is going to let sensitivity changes get in the way of a good time? Not us! If something doesn't feel quite the way it did before, that doesn't mean that you can't still enjoy a healthy intimate relationship – with a partner, or through self-love. Sometimes, it's simply a case of mixing it up, exploring new toys and ways to pleasure yourself. Nipple suckers, feather ticklers, paddles, crops, and love eggs are all good choices for experimenting with sensation play.