White Lingerie : The Perfect Lingerie for Summer
Feast your eyes on these stunning white lingerie styles that turn your tan into eye candy for the senses.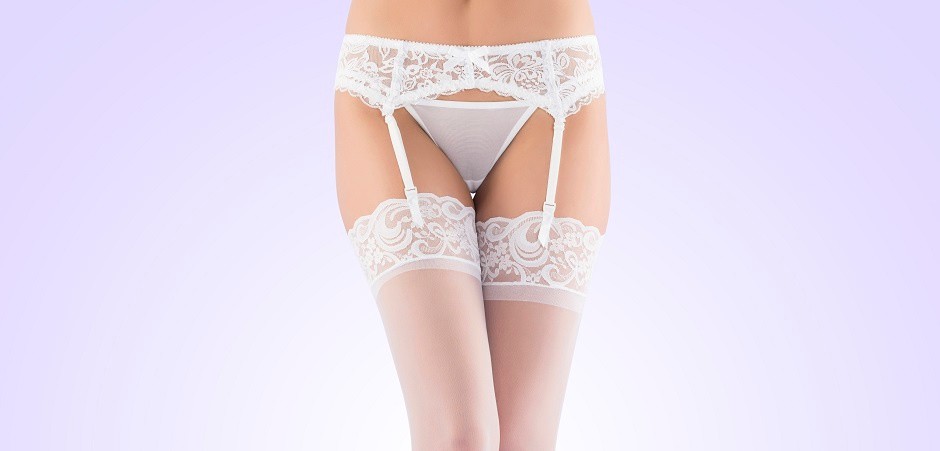 You know that great feeling as you lay in the sun on (insert your local fave beach here), getting your first decent bit of hot sunshine after a long cold winter? The warmth of the sun, the gentle blush of sun on your skin and the slight tan.
Maybe you like to keep it sunsafe and tan-in-a-can is your go-to or you are naturally blessed with dark skin. Either way, the frivolity of summer is best enjoyed in a popping, sexy, white piece. It's simple, chic and the only shade you need if you're a fan of sun, sand and non-stop horizontal folk dancing.
Despite – or maybe because of its connotations of chastity – wearing white lingerie is flirty as hell and sexy as Kylie dancing at the Mardi Gras. When you slip into a crisp white bra set or basque, your beau's thoughts will be far from pure – and for that, we say thank you to the goddess of love.
So, whether you're having a lazy weekend or heading off for some fabulous fun, these gorgeous lingerie ideas will make your getaway a total moan-zone.
Curious about styles? Check out our Guide to Lingerie Styles.
Want to know How to Buy Sexy Lingerie for Women?
Body-bootiful
This white bodystocking combines a gorgeous basque, stockings and suspenders in one – talk about convenience. The Lovehoney White Fishnet and Lace Bodystocking is hand-woven by mermaids on Atlantis into a small-weave fishnet that flatters your figure. Not really, but we can all dream, can't we?