How To Build Intimacy In Your Relationship with Chantelle Otten
Plus, tips and tricks to help get you in the mood.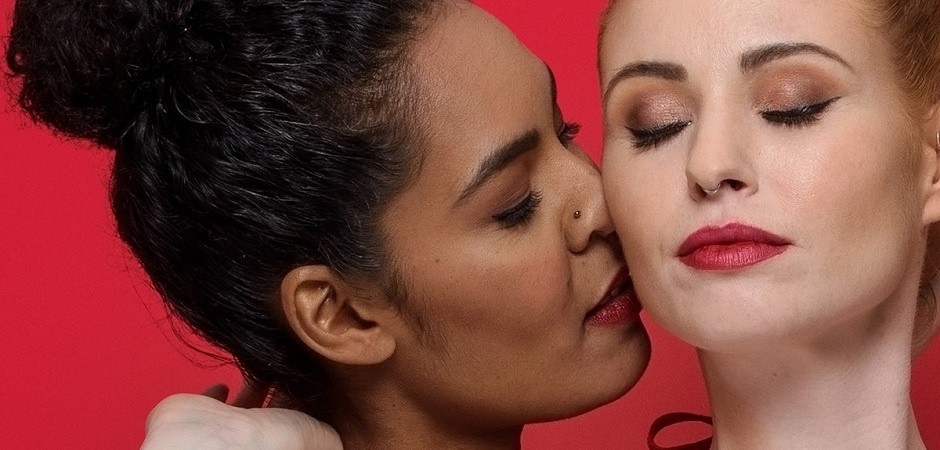 As a sexologist, one of the things a lot of couples come to see me for is helping them build intimacy. Keeping the spark alive is one of the most important things in a long-term partnership and a valuable ingredient of a happy, satisfying life with your special someone.
If you and your partner need a little bit of a hand in connecting sexually then I have some hot tips for you. I'm going to give you some fab exercises to help you connect sexually with your partner, boost physical intimacy and foster a more meaningful emotional and mental connection.
Some of us fall victim to the belief system that sex should be spontaneous and you don't need to put in any work in loving relationships. I want you to look at this differently though because healthy sex and loving relationships actually take a lot of effort.
Knowing how to build on your connection is a topic we all need to focus on at different stages in our relationship. Intimacy is a combination of physical, emotional and even spiritual closeness you develop with your partner as time continues on.
Here are some couples exercises for intimacy, which will allow you to remain connected and have fun in your relationship.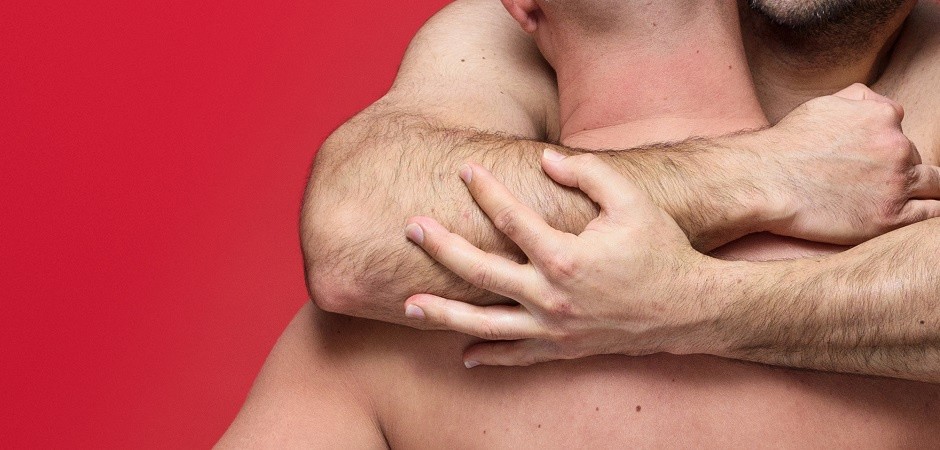 1. Long snuggles
Let's start off with something easy: when you go in for a hug with your partner, spend extra time snuggling for five minutes. If you already do this, increase the time, just for you and your partner.
This works because physical closeness is one of the most important ways to bond. The endorphins released when hugging create a sense of connection which is necessary in healthy relationships.
It's a brilliant way to build emotional and erotic intimacy but don't go in with an expectation for it to go anywhere. Just enjoy being close to one another.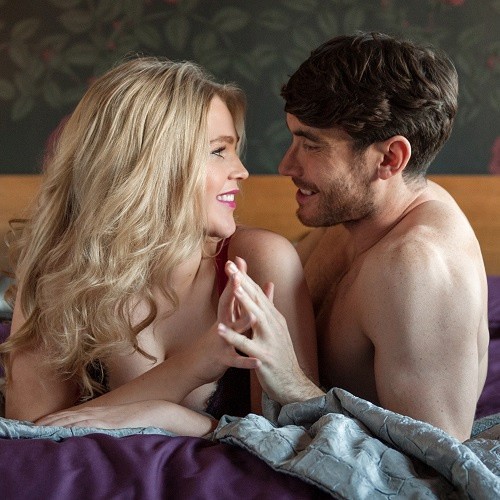 2. Eye gazing
We live in a world which is always trying to grab our attention and distract us from the most important things. Spending time gazing into each other's eyes is a connection exercise which will allow you to feel a lot of emotion. It is very beneficial in rekindling long-term relationships but it's not for the faint-hearted.
Sit opposite each other in a
comfortable position and put a timer on for five minutes. Keep your knees close to touching and hold eye contact until the timer kicks off. It might feel a little bit strange — and you might be giggling for the first two minutes or so — but as you allow each other to sink into the exercise, you can start to feel a special bond and closeness.
If this feels too awkward for you to do in silence, pop on a song and look into each other's eyes whilst it plays out. Don't talk during this exercise, your eyes will do the talking for you.
3. Make a tradition
Building rituals where you can connect emotionally or erotically is critical in long-term relationships. Our bodies are hardwired to tie in positive emotional connections when we create traditions and make them purposeful.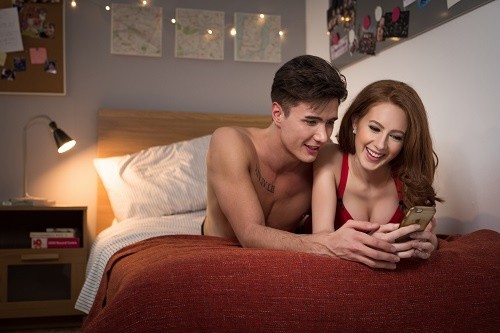 If you want to connect on an erotic level, shopping for sex toys together can be a great ritual for you both to enjoy. Go on Lovehoney, and have dialogue around what toys get you excited. This also creates anticipation for when the toys arrive, and what you can do with them.
4. Sleep naked
Getting nude before you sleep has many proven health benefits and is a fantastic sex therapy exercise. It helps regulate cortisol (which is your stress hormone) and allows your genitals and skin to breathe.
It also gives you an opportunity to have more skin on skin contact with your partner which results in the release of oxytocin (your bonding hormone). Plus, it makes having sex easier —nothing to take off!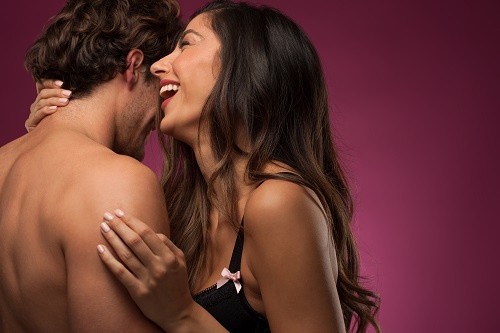 5. Tell and show your partner you desire them
We all want to feel desired, right? There's nothing worse than getting dressed up, feeling yourself or having a great day, and coming home to no emotional bids or attention from your partner.
Fill your time together with offers of gratitude and desirability and you'll see what a difference it makes to your life. Lead by example! The more you show your partner you desire them, the more open they'll want to do the same for you and the more rewarding life will be.
6. Put aside time for massage
Massage—especially erotic massage—is a lovely routine to develop together. Maybe you've had a tough day and are not in the mood to get down and dirty, you can replace it with sensual touch.
Whatever the reason, massage is a wonderful tool for embracing relaxation together and can be done even when you're chilling on the couch, watching a show. I suggest purchasing a soothing massage oil such as Tracey Cox Supersex Massage Oil 100ml.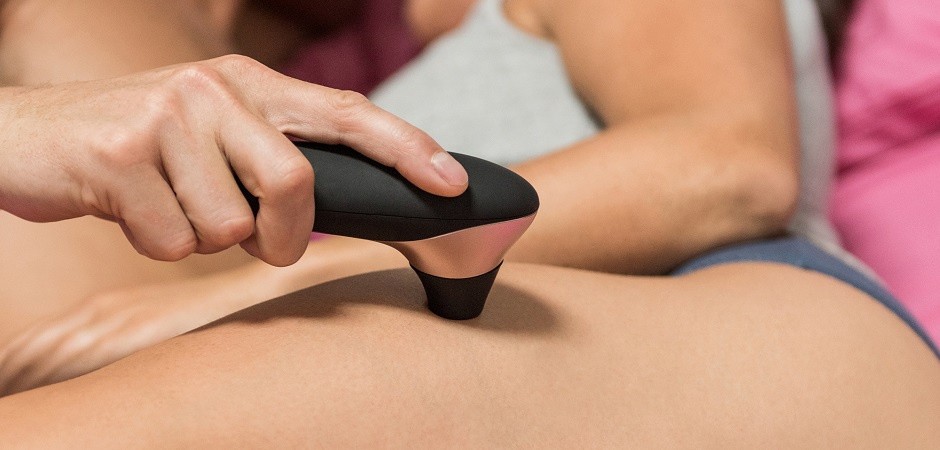 7. Make agreements about your erotic life
Feeling a bit flat with lockdown and not sure how to be sexy? Try to make agreements with each other to prioritise smaller acts of eroticism rather than the full three course meal.
A blow job in the morning will start the day right or some afternoon clitoral play will help you feel good. You don't have to commit to the full thing to have a good time in the bedroom. Add in a sex toy and va-va-voom, you've got nice, low-pressure sexy time.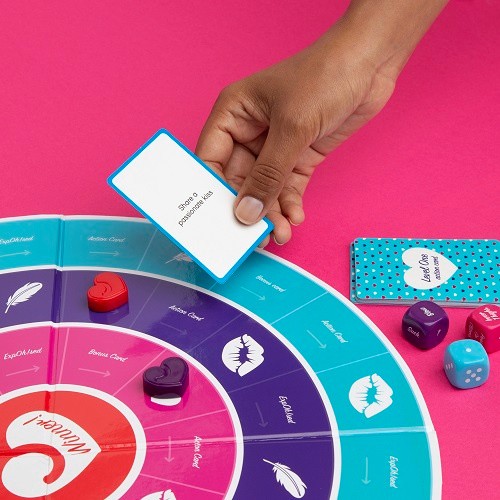 8. Play an erotic game together
Adding a bit of fun into your sex life with a game is an excellent way to bond, and do activities you wouldn't usually do. My favourite is the Lovehoney Oh! Fantastic Foreplay Board Game which rewards daring acts and naughty behaviour.
A little giggle, some flirting and pleasure—what's not to love? You can learn so much more about your partner's wants and desires through games like this.
9. Commit to 30 nights of hot sex
It might sound like a challenge, but don't beat yourself up if you can't get 30 nights in a row. Just aim to have fun! I suggest using the Lovehoney Oh! 30 Nights of Hot Sex Kinky Calendar which contains a month's worth of daily saucy instructions. Simply take it in turns to open one door in the morning and see what the day or evening has in store.
Dedicate yourself to at least five acts of small connection each week and your relationship will grow in strength and intimacy. I'm so excited for you to go on this journey, and embrace the strong connection.