Feel The Difference: Lovehoney's First Luxury Sex Toy Range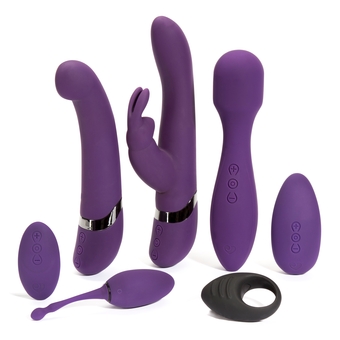 Prepare to take your pleasure into your own hands and feel the differnce with Lovehoney's new luxury Desire range. Expertly crafted from the silkiest smooth silicone to be 100% waterproof, USB rechargeable and boasting 8 vibrating patterns and 12 speeds, the 6 luxury Desire products are bound to impress and delight.
Designed right here at Lovehoney, we took the time to probe your [[stats:reviews]] sex toy reviews to discover what our customers truly wanted from their sex toys. This led us to choose 6 classic shapes and outfit each with extremely powerful motors, easy-to-use controls and a discreet storage case.
Combining the ease of recharging via USB with impressive run time and unbeatable power, the Desire range has been rigorously tested and tweaked to meet our high standards. And you know what? You really can feel the difference.
Fans of our BASICS and Lovehoney ranges will delight in this new luxury spin on classic Lovehoney design. Read on below for information on how we developed the range, as well as information on each product.
---
[[video:4545:width=700:centre:title=The Desire Story]]
---
Creating a premium collection was a natural step for Lovehoney according to Product Director Bonny: "We've got our BASICS range, which is fantastic for beginners," she says, "We've got our core range, which is across multiple categories and offers fantastic value for money, and the gap that we had is our luxury range, giving customers that added extra, that luxury feel."
Building Desire: Creating the Collection
This collection begins and ends with our customers. We started by examining key product reviews from our database of over [[stats:reviews]], focusing on the classic vibrator shapes that we were keen to translate into the Desire range. Paul explains: "The premise of this collection is, 'What do people really want?'"
Once we selected the six perfect shapes to focus on, each item in the collection began life as a 2D sketch, which was in turn developed into a 3D model. "The product starts from the outside, and then we work our way in," says Paul. 3D printed models were created to allow us to perfect the size and shape before adding the motor, circuit boards and battery into each prototype for testing. Once the prototype was completed with a silicone casing, each toy was sent to reviewers for extensive testing on key points such as power, cleanability, noise and run-time.
Further tweaks are often made based on this essential customer feedback. For example, the Desire G-Spot Vibrator was resized and re-engineered to house a second motor, boosting its strength by up to 75% and enabling extraordinary power along the full shaft of the toy.
Paul comments: "The data we got back from all this prototyping enabled us to meet the customer requirement - and then go that one step further." According to Paul, the meticulous care and effort put into the Desire motors is one of the collection's strengths. "Run-time has been maximized, the power in the motor has been optimized with that run-time, along with the noise."
All six toys from the range feature a smooth silicone casing that is latex-free, phthalate-free, nonporous and easy to clean, for a long-lasting toy that's user-friendly.
Discretion: Dependable Storage
Each Desire toy comes with its own case, which can be used for storage between uses, including access for charging in privacy.
According to Bonny, the storage cases answer a direct need identified during the research process: "Customers are after the discreet, they're after the thing that becomes a gift, for themselves, or for their partner."
Explore the Desire range and find the perfect luxury vibrator gift for yourself or someone you love.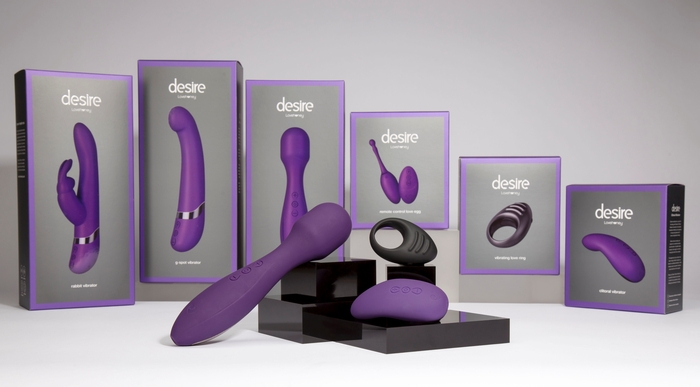 Discover Desire and Feel the Difference:
---
You may also like: