5 Reasons Why You Need a Vibrating Cock Ring in Your Life
Check out the top 5 reasons why you need a vibrating cock in your life and you'll never look at a cock ring the same way again.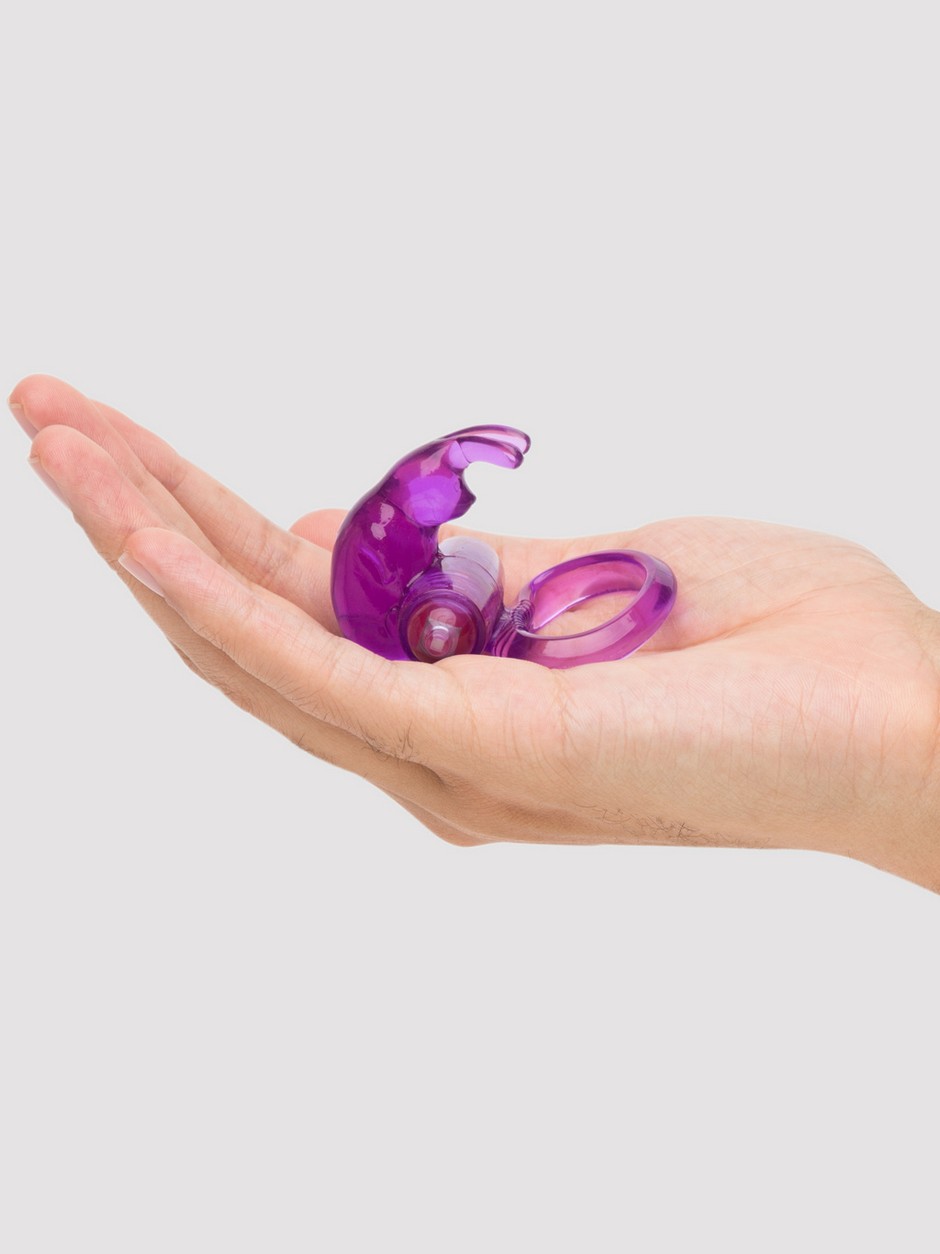 Cock rings - the name would suggest they're only designed for blokes with wangs. Not so!
Vibrating cock rings are a great sex toy for couples and are one of the most versatile sex toys your hard-earned dosh can buy.
Whether you're sporting a John Hancock between your legs, or you're rocking a Mappa Tassie, a vibrating cock ring can provide thrilling stimulation.
Trust us, we work at Lovehoney. Here are our top 5 reasons to get yourself a vibrating cock ring, plus a bucket load of tips and tricks to get you frothin'.
Our Top-Rated Vibrating Cock Rings
For Him: They Can Give You a Bigger Erection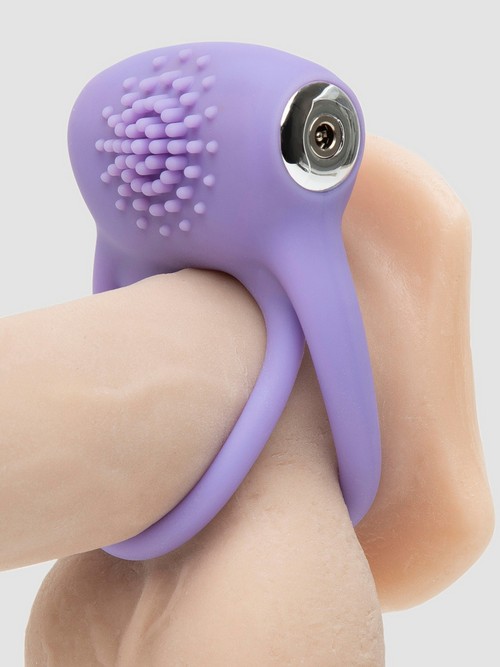 Okay sport, a great reason to wear a ring around your donger or family jewels is enjoying cracking a big fat.
That's right, you get a firmer, longer-lasting erection, as well as a strong climax, so what are you waiting for?
They're top notch for enhancing solo play, too.
Try:
For Her: They Make Great Clit and Nip Vibrators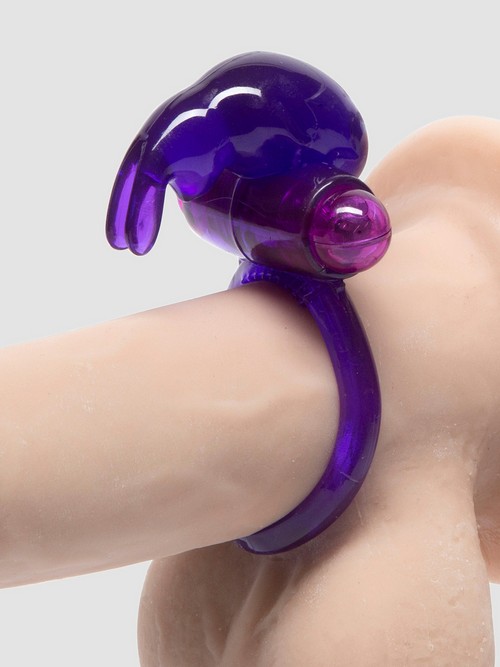 No sis, you don't need an Old Fella to get your jollies from a cock ring.
A stretchy cock ring like the BASICS Vibrating Rabbit Cock Ring can stand in as a pretty fab clit vibe.
Instead of wrapping it around a wang, simply slip it around two or three fingers and you've got yourself an exhilarating sex toy. Enjoy an extra dimension on your digits during solo sessions, or
treat your partner to a clit-tickling time. OMG.
Try:
Using it on your nips, hips, thighs and bum before moving it to somewhere more delicate

Covering the ring with water-based lubricant to help it glide over your skin

If your ring packs too much of a punch, you can muffling the vibes through your knickers

Using your cock ring for enhanced oral sex - alternate between licks and kisses and applying vibes from the cock ring (you might find that slipping the ring over your fingers will give you more control)
For Them: They Add Serious Buzz to Your Sex life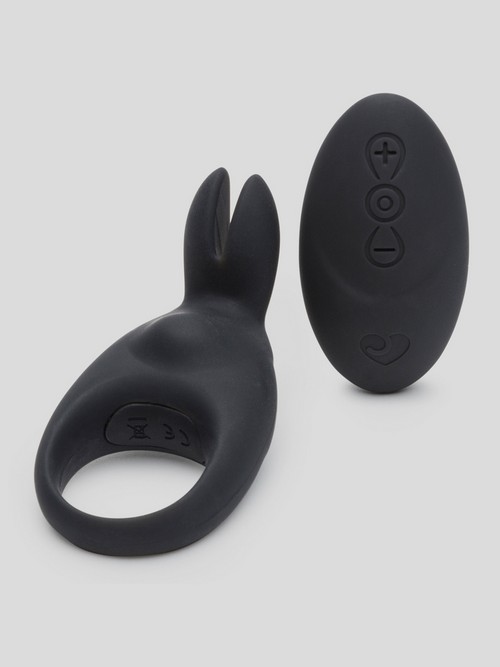 Vibrating cock rings are great for L-platers, and they're terrific for couples discovering sex toys together.
Why? Because they help boost his size and hardness and improve his stamina - and many vibrating cock rings cum with a textured clit stimulator, too. Bonus for her.
Our sexperts believe that, with a cock ring to slow him down and bring her to climax more quickly,
the two of you could end up in mutual orgasm land at the same time. How romantic.
Try:
Plus… They're Travel Friendly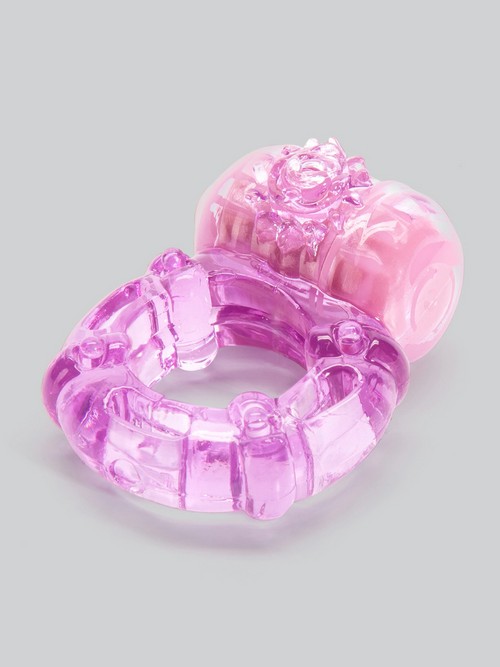 Let's agree that vibrating cock rings are all-rounders.
They can easily be slipped into a weekend bag, suitcase or pocket, making them the perfect take-away-with-you toys.
Plus, they come with battery powered or USB rechargeable options so you and your kinky companion can go all night.
Try:
And They're Cheap!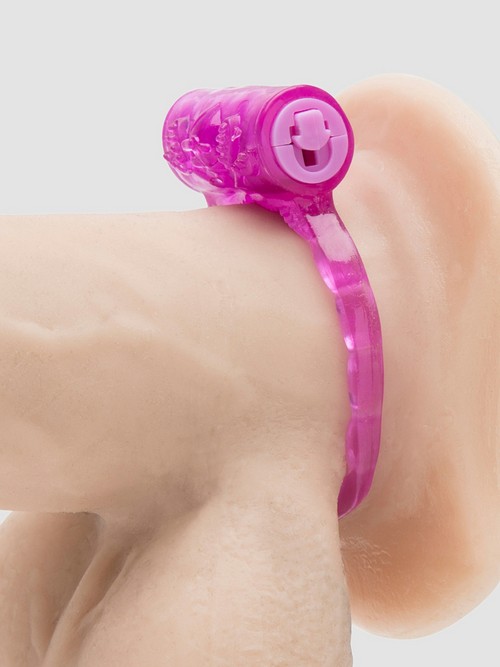 If you can afford a pint at your local, you can afford a vibrating cock ring. So there's no excuse to not try one.
At the lowest price end of the spectrum, cock rings tend to be single use, but you get plenty of bang for your buck. The BASICS Vibrating Love Ring gives you a half-hour of orgasmic, single-speed vibrations.
Try:
Always be safe
Try your cock ring for size before your first time using it in the love shack.
Remember to take your cock ring off your donger after half an hour. That lets the blood flow return to normal before giving it another go after a breather.
Cock rings are designed to restrict blood flow and give your penis a slightly enlarged look, with pronounced veins and a red blush. However, sometimes they can be too tight to be good for you.
Check for warning signs to ensure you aren't doing yourself any damage. If you can see visible narrowing of the penis where the cock ring sits or a very red or blueish colour to the penis, the cock ring should be removed as it is too tight.
Video: Why Everyone Should Try a Penis Ring
Watch 5 cock ring myths get debunked in this informative video.