Best of the Best: Sexologist Cam Fraser's Top Sex Toy Picks
Want to get yourself a sex toy but aren't sure where to start? Lovehoney's Resident Sexologist Cam Fraser shares his shortlist of the very best ones on offer.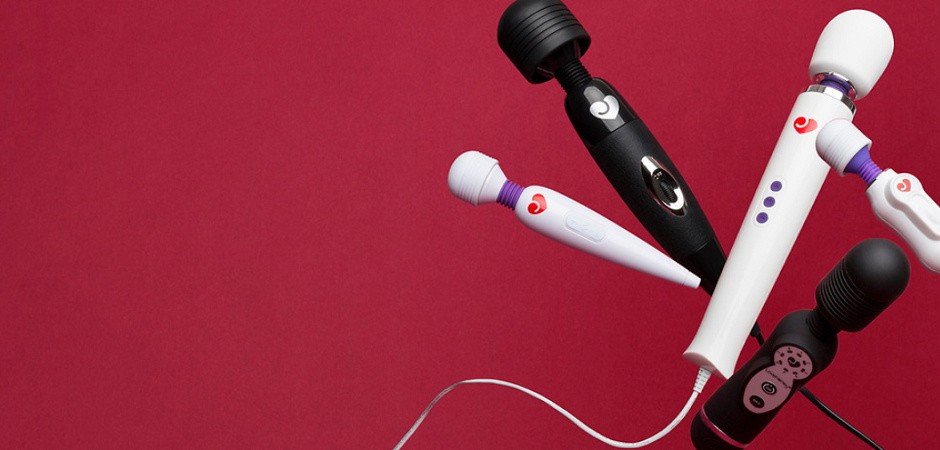 There are a lot of sex toys on the market, ranging from cute, little bullet vibrators to larger, ride-on sex machines. With a wide selection of categories, including dildos, butt plugs, clitoral suction toys, anal beads, penis pumps, and restraints, among many, many others, it can be difficult to choose a product for your solo or partnered sexual exploration. That is why I have collated a list of 5 sex toys that are a cut above the rest. These are the crème de la crème, the cream of the crop, the best of the best, in my humble opinion anyway. Let's take a look.
Wand Vibrator
Lovehoney Classic Extra Powerful Massage Wand Vibrator
$59.97
$99.95
You save:
$39.98 (40%)
Sex researchers Cauthery and Cole say it's possible for some women to orgasm up to 100 times an hour. Conduct your own research with the Classic Wand, whose ultra-powerful stimulation is a multi-orgasmic marvel. All in the name of science, of course.
What customers say: "If you don't have one this is an ESSENTIAL item to add to that bottom drawer ;)".
The Lovehoney Classic Mains Powered Magic Wand Vibrator has to be the first on this list. The design of this body massager has gone almost unchanged for the last 50 years because it is such a fantastic device. Lovehoney have recreated the iconic Magic Wand, except they've made it stronger, quieter and more powerful than ever before.
When to use it: While it was made famous by sex educators who advocated for the use of this toy for clitoral stimulation, the best thing about this wand vibrator for me is that it can be used on any genitals both alone and with a partner.
Expert tip: I recommend you lube up the head of the toy and experiment with the vibration on various parts of your genitals as well as your body.
Couples' Vibrator
We-Vibe X Lovehoney Limited Edition Remote Control Couple's Vibrator
Never failing to turn up the turn-on, the pleasure experts at Lovehoney have collaborated with the world-renowned We-Vibe and created an exclusive remote control couple's vibrator designed to bring you incredible shared sensations. You're welcome.
What customers say: "brilliant all rounder tbh. there is know where it can't be used".
I can't go past the We-Vibe X Lovehoney Remote Control Clitoral and G-Spot Vibrator, which is a fantastic option for heterosexual couples who want something a bit more handsfree than a wand vibrator. This particular product is the result of an exclusive collaboration between Lovehoney and the legends at We-Vibe.
When to use it: It is sleek, slim and super simple to use, ergonomically designed to fit between you and your partner during intercourse. This couples' vibrator adds the extra sensation that is sometimes needed for women to reach orgasm during penetrative sex. It also feels great for him too!
Expert tip: Try switching up how you use this toy. Swap the penis with a finger, or a tongue. Maybe your man will like it around his penis. Maybe you'll like it in your butt. The only limiting factor here is your imagination.
Prostate Massager
Desire Luxury Rechargeable Remote Control Prostate Massager
Awaken intense sensations with Desire's luxury prostate toy. Silk-spun silicone inserts smoothly, with a firm and dented tip to maximise stimulation on tender P-spots. Remote control operated for ease of use, with 8 modes and 12 intensity levels.
What customers say: "The vibrations are so intense and will aid in a whopping orgasm".
I've said it before, and I'll say it again. Prostate massagers are a sexual game changer, especially the Desire Luxury Rechargeable Remote Control Prostate Massager.
When to use it: Used both during solo and partnered play, this silky-soft silicone prostate massager delivers intense sensations to the prostate with its firm and dented tip. I've found using this toy to be the easiest way to have extremely pleasurable prostate orgasms and it comes with a remote control, so you don't have to fiddle with any hard-to-reach buttons.
Expert tip: Definitely use water-based lube with this and take your time. A good position for easy insertion is lying on your side and bringing your outer leg up towards your chest.
Mini Male Masturbator
Lovehoney Ignite 20 Function Mini Male Vibrator
Pop this vibe in your palm and introduce your main vein to 20 exciting vibration functions. The smooth silicone wings envelop your shaft, while the mini design means your can pop it in your pocket or invite your partner along on your peen pleasure quest.
What customers say: "I have literally have wave upon wave upon wave of full body orgasms just by lubricating this thing and polishing my shaft with it".
Perhaps a surprise addition to this list is the Lovehoney Ignite 20 Function Mini Male Vibrator. Often, there is an assumption that bigger is better when it comes to sex and pleasure, but this discreet mini male vibrator is a great option for people with penises. It is open-ended so it fits most sizes and is super easy to clean.
When to use it: If you're new to vibrating sex toys, it also offers a thorough range of stimulation with 20 exciting vibration patterns. Not only that, because of its short length, this male vibrator makes an amazingly intimate addition to oral sex and foreplay with your partner.
Expert tip: Try using the mini male masturbator during oral sex. Combined with a blow job, the vibrations can feel incredible and completely enhance the experience.
Womanizer
Womanizer X Lovehoney Pro40 Rechargeable Clitoral Stimulator
$135.96
$169.95
You save:
$33.99 (20%)
As featured in The Sun, this exclusive collaboration between the pleasure experts at Lovehoney and Womanizer combines deliciously gentle suction with pulsations to lavish your sensitive clitoral nerve endings with a featherlight, contactless caress.
What customers say: "The greatest thing to ever happen to my life/vagina".
Last but definitely not least is the Womanizer X Lovehoney Pro40 Rechargeable Clitoral Stimulator. This particular toy is the result of an exclusive collaboration between Lovehoney and Womanizer. Using Womanizer's revolutionary Pleasure Air Technology, it combines suction with pulsations to encircle and stimulate the clitoris. This toy has been heralded as "life changing" by countless women and people with vulvas. An exciting development for people with penises is the introduction of the Arcwave Ion Pleasure Air Smart Silence Male Masturbator which utilizes the same Pleasure Air Technology to target the frenulum. Both devices offer unique experiences of pleasure and are great investments.
When to use it: While the Womanizer can be used alone to take your solo sessions to another level, definitely try using it during sex to add some amazing clitoral stimulation to your partnered play.
Expert tip: Try running a little water-based lubricant around the rim of the Womanizer's head to increase the pleasurable sensations during use.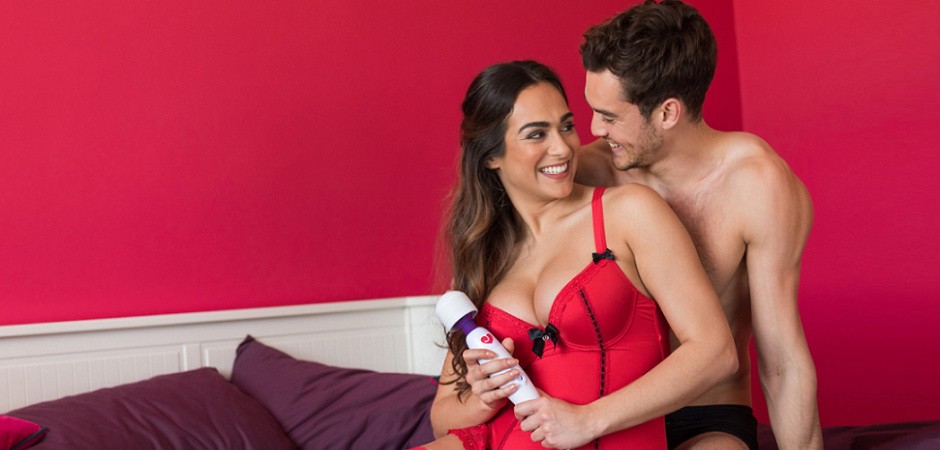 As I mentioned before, there is a plethora of sex toys available for all kinds of sexual stimulation. While I have tried my fair share of products and have shared a few of my favourites here, that is only a small selection of what is out there. Whether you're a first-time buyer or a seasoned toy user, I highly recommend trying something on this list. Remember to also use water-based lube and have some fun!
Cam Fraser is Lovehoney Australia's Resident Sex Coach. He answers all your queries on pleasure-oriented sexual experiences for people with a penis. Learn more at @thecamfraser or www.cam-fraser.com