Access All Areas: Toys to Stimulate All Your Male Erogenous Zones
Lovehoney's resident sexologist and Australia's leading men's sex coach, Cam Fraser, teaches you how to please your peen - and balls, and perineum and more - with these multipurpose sex toys.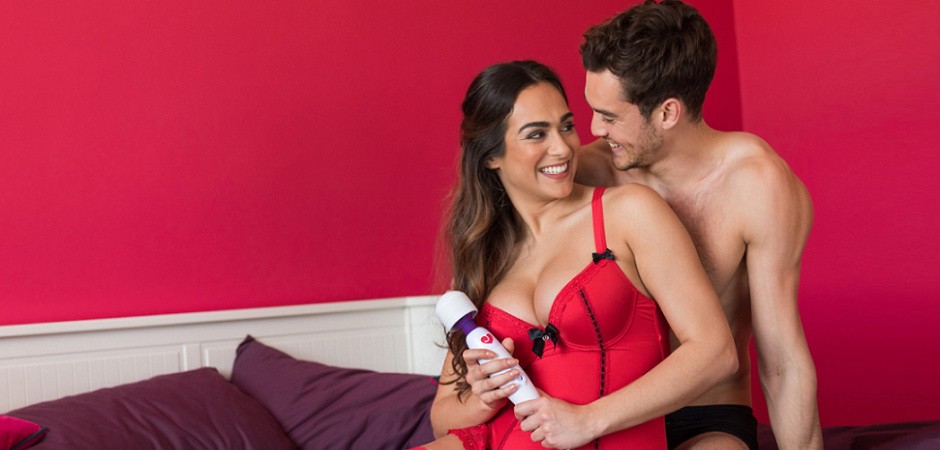 How To Use Male Sex Toys | Access All Areas with Cam Fraser
Learn how to use three toys to their full advantage: the Lovehoney X We-Vibe couples' vibrator, the Lovehoney Ignite Mini Male Vibrator and the Lovehoney Deluxe Extra Powerful Magic Wand Vibrator
If you have a penis, you may have found yourself looking at all the wonderful sex toys availble to people with clitorises and G-spots and wished you had access to the same range of products. But, just because you have an outie and not an innie, doesn't mean you can't have just as much fun exploring all your options. Luckily for you, Cam Fraser, our resident sexologist, got creative with three of Lovehoney customers' favourite toys - some of which you may already have - to come up with new ways to excite your fun zones. It's time to give your wrist a break and discover brand-new ways to pop your socks!
This toy is fantastic for couples engaging in all kinds of play - penetrative or otherwise. It can also be used in foreplay or your solo time to stimulate your balls, perineum or the head of your penis, making it a veritable sex toy triple threat.
Fire up a blow job or even penetrative play (if your shaft is long enough) by wrapping this little speed demon around the base of your peen. You can also wrap it around your balls or hold it against your perineum for extra points.
You may have thought this toy was just for the ladies - but a little vibration can send anyone over the edge. Hold it to your perineum or against the underside of your glans, or get your partner to hold it to their cheek or the underside of their mouth as they go down on you to really get your buzz on.