Trick or Treat Yourself to a New Sex Toy Kit
Try some of our top sex toy kits to have you on a high way better than any sugar could give you.

When you think about treats during Halloween, we're guessing the first place your mind goes to is candy. Maybe it's the harum-scarum energy of the season or maybe we're a little obsessed with our jobs (wouldn't you be?) but the first place our mind goes to is sex toys. I mean really, what good is a treat that doesn't make your legs shake?
If you're after a different kind of high than a sugar rush this Hallow's Eve, a sex toy kit could be the indulgence you need. Add to your bag o' tricks (A.K.A. your bedside table) or start your sweet collection with a head start if you're a newbie. With a huge range of toys and bondage included in our kits, you can have all the sweet stuff without the sugar headache.
Here's a few of our best sex toy kits to have you treating yourself and your lover for Halloween.
For spooky stay-ins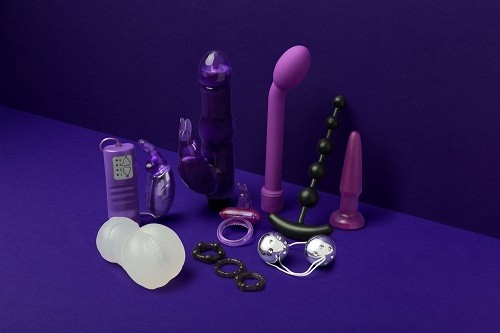 This one is for the homebody Halloweeners. Filled with a whopping 11 toys for you to play with and coloured in moody colours to suit the spooky season, a mega kit like this is a great reason to ditch the costume party and stay home all weekend long.
With a mix of vibrators, anal toys, cock rings and more, this set is best for couples which have a penis and vulva but can be loved by solo players alike. Ideal for beginners and enthusiasts, the possibilities for play here are enough to unlock any fantasy.
For kinkscapades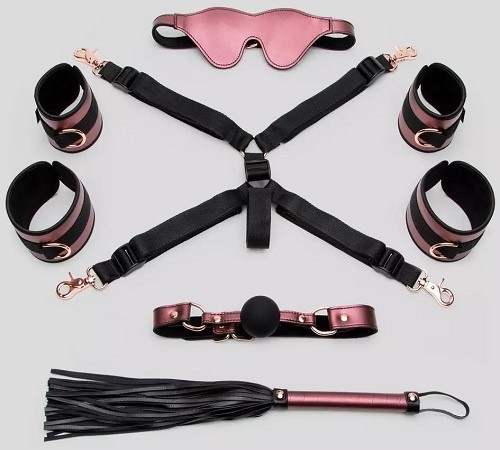 Need a cute-but-kinky bondage set to take to a sexy Halloween party? This is the one for you. Luxuriously soft, you'll want to keep these faux fur restraints on all night long and thanks to the detachable wrist and ankle cuffs you can.
The matching pink metallic finish on each piece will bring your full look together seamlessly. Pair with a lingerie set like the Lovehoney Boudoir Belle Blush Pink Push-Up Basque, add a touch of fake blood to your skin and Bob's your uncle, you'll look delicious enough for a vampire to eat.
For bondage and boos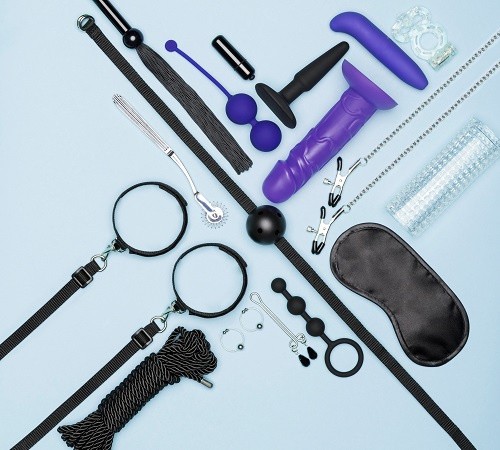 If you want to take the opportunity this Halloween to dive into some bondage fantasies, the All You Need Bondage Kit is the way to go. It boasts a little bit of everything to help you test the waters of pleasure and pain – what says "trick or treat" better than that?
Want to feel the pinch of a clamp on your nipples or clit? How about experiencing the power dynamics of restraints? Anal beads, dildos and kegel balls are there to offer you the sweet satisfaction of penetration while vibrators and strokers come to the party with the high of unique stimulation. We aren't kidding around when we say it's all you need.
For rocky lovers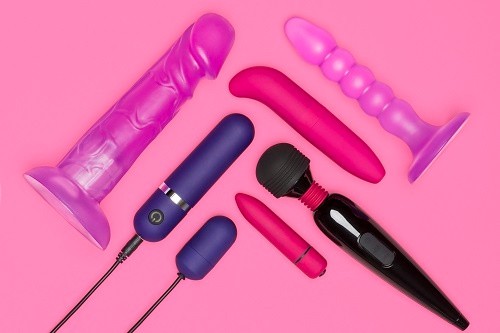 All genders (plus ghosts, fairies and vampires) can have some fun with the Rock My World sex toy kit making it fab for singles and couples of all kinds. Featuring a mini massage wand, beaded anal dildo, lifelike dildo and three different kinds of vibrators, the choice is yours on where you want your spooktacular night to begin.
If role play is on your mind this Halloween, talk to your partner about both of your fantasies and ask them if they'd like to take their dress ups home from the party as well. Check out our range of sexy costumes for some inspo and then talk about how you can incorporate toys like wands into your scene.