The Best Toys For Sissy Play
A BDSM scene is only as strong as the tools you use and sissy play is no different.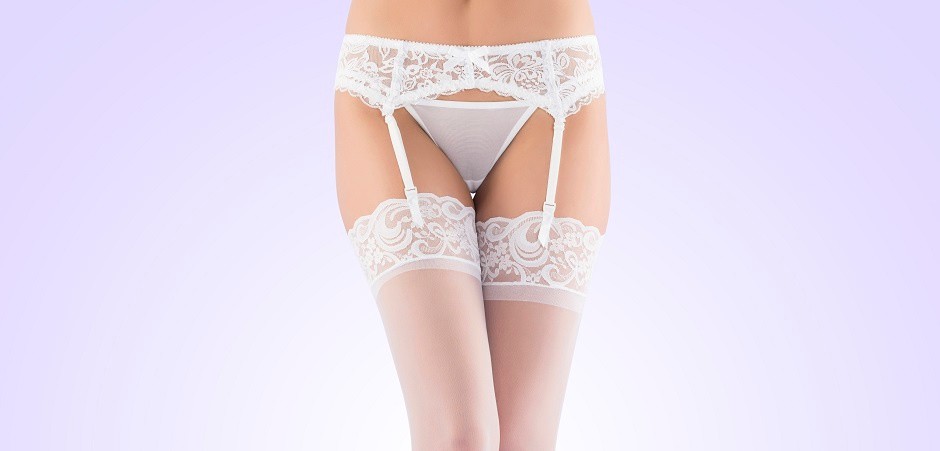 What is sissy play you may ask? It's a form of BDSM which involves a submissive male taking on the traits of a stereotypical woman to create a strong power dynamic between themselves and their dominant partner. If you're itching to find out more, check out our guide on what it's all about here or read on below to get the low down on all the best toys for sissification.
In order for the male sissy to feel stereotypically feminine or emasculated, they'll often need to dress the part and use toys which transfer the power to their dominant partner. At Lovehoney, we have heaps of toys and outfits that are great for making sissies feel perfectly pretty and their dominants feel perfectly powerful.
Best for luscious locks
Straight or Wavy Long Auburn Wig
Straight or Wavy Long Auburn Wig
Get your head in the quick-change game with this cascading auburn wig, for an instant transformation. Falling just below your shoulders with a long fringe, the wig is fantastically versatile and can be styled in a way that best suits you.
What customers say: "It'll help transform your look if your after something a lil different, i'm a crossdresser & with this product on i looked in the mirror all dressed up and en femme and honestly looked more of a girl than my half sister does! Can't wait to play around some more and think up some cool new styles, would highly recommend this!".
Sissy play is all about leaning into society's stereotypes of gender whether they are correct or not and according to those, all women have (or should have) long, flowing hair… Chucking on a wig is therefore bound to make you or your sissy feel hair-flippingly gorgeous. This cascading rare red hair wig will make the sissy feel truly feminine.
Best for role play
Cottelli Tartan Suspender Dress
Cottelli Tartan Suspender Dress
Figure-hugging and flirtatious, this tartan pinafore-style mini dress is ideal for flaunting your figure during an evening of role play fun. Just add stockings to the attached suspenders, and bam! You're all set.
What customers say: "ABSOLUTELY adore this dress!! Beautifully made and amazing Details".
A sissy can take on any feminine role that their partner chooses for them and sissy clothing in Australia is easy to find. Try to take on a student roleplay for your next sexy sissy session with this tartan suspender dress and let the power dynamic run wild (consensually, of course). The short skirt is perfect for impact play like spanking and the suspender straps make adding some lacy stockings a must.
Best for sissy maid play
Lovehoney Fantasy French Fancy Maid Costume
Lovehoney Fantasy French Fancy Maid Costume
The best memories are maid in the bedroom, so get ready for some first class room service in this fantasy costume. Featuring a butt-skimming dress, matching accessories and plenty of 'ooh la la', this set adds a touch of sex appeal to spring cleaning.
What customers say: "I do love a bit of dressing up, so when I saw this, it was a no brainer! It's absolutely adorable in picture and real life form".
Surrender as a sissy maid who cooks and cleans for your superior in this sexy French maid costume. Doing the dishes and making the bed will feel oh, so satisfying when you're dressed up for the job in "girlish" lace and frills from head to toe. With a choker and headpiece to complete the look, all you'll need is a feather duster.
Best for hiding manly legs
Leg Avenue French Maid Fishnet Hold-Ups
Leg Avenue French Maid Fishnet Hold-Ups
Bonjour sexy. Slide these thigh high fishnets up your silky legs and practice your finest French accent as you position the white lace tops to stay in place. Wear to accessorise French maid outfits or lingerie sets in need of a some va va voom.
What customers say: "I insisted on these fishnets and the Rumba panties same as the photo to finish off my husbands French maid outfit and look. He thought it was going overboard but agreed with me after putting on the whole costume that they really finished off the look perfectly".
Stockings are a sexy, surefire way to smooth and slim the legs of men who might be a bit more muscular or don't want to shave their legs. These fishnet hold ups pair perfectly with a French maid costume however, any other black or white outfit will do the trick. White lace and a pretty bow add extra ladylike detail to the feminine look.
No need to worry about whether the sissy's legs will be too big for these tights, Lovehoney has heaps of one-size-fits-all options making it easy to find sissy clothing in Australia.
Best for sissy anal play
King Cock Strap-On Harness Kit with Ultra Realistic Dildo 6.5 Inch
King Cock Strap-On Harness Kit with Ultra Realistic Dildo 6.5 Inch
Just like Ali G, you can keep it real with King Cock's strap-on harness set. A hand-detailed 6 inch dildo is almost indistinguishable from the real McCoy, while the adjustable harness ensures comfort whether you're using it away from home or in da house.
What customers say: "All in all I could not recommend this toy enough to any queer or straight couple that are looking to fantasise gender play in the bedroom, it can be nerve-wracking at first but for us it really opened up the ways in which we enjoy fantasy in the bedroom, which led to an overall large increase in how we spiced up our life in the bedroom. A 10/10 review for this item".
One of the best ways to assert dominance over a sissy is through good, old-fashioned pegging. Keep it realistic with a life-like dildo and strap-on which will have you doing a double-take with how real it looks.
By wearing the strap-on during you know what, doms can take control over the pace and force of the penetration, as well as making the decisions on when and where the sissy is allowed to participate in a sexual act. Which brings us to our next toy…
Best for chastity
CB-3000 Pink Male Chastity Cage Kit
CB-3000 Pink Male Chastity Cage Kit
Exercise your control as key holder with this 3 inch male chastity kit. Made from polycarbonate, it's tamper-proof and ideal to wear for long periods of time, with a customisable fit thanks to multiple locking pins and spacers plus five different U-rings.
What customers say: "My experience of the CB-3000 can be distilled down into a single word: "Comfortable". We have tried different systems in the past. We found many to be at best impractical, if not simply unusable or even seemingly dangerous! I can without a doubt say that the CB-3000 is the most comfortable cage I've tried, to the point I've realised I was settling for a less than perfect fit with my previous favourite".
If you would like the dom in your relationship to hold the key to the sissy's sexual pleasure (literally) then a cock cage is definitely the right sex toy for the job. Designed to not let the wearer to get a hard-on or touch themselves while remaining subtly tucked away in their pants throughout the day, these chastity kits are ideal for making sure your sissy isn't having any fun without you.
The cage features a hole which allows for peeing and blowing your load when needed without having to take it off and the pink colour adds a feminine touch. What better way to make a man feel emasculated than by locking away his manhood in a pink cage?
Best for sissy gag play
Sex & Mischief Red Silicone Open Mouth Lip Gag
Sex & Mischief Red Silicone Open Mouth Lip Gag
The ultimate blow job accessory, this silicone gag keeps mouths open, teeth covered and (with lube) play wet. Thanks to the flexible silicone mouthpiece, this gag is great for beginners and is suitable for all skin types and nickel-free.
What customers say: "Being into a little bondage and role play we thought we would try this. My partner enjoys a ball gag and I always wanted to go a little deeper orally. It's a good fit and allows a little more in the mouth. She loved the sensation! Next time a little flavoured lube we think".
A male sissy wearing this red lip open mouth gag is the ultimate combination of feminisation and submission. The soft silicone lips keep the mouth of the wearer wide open while covering their teeth making it perfect for play. The flexible material of this gag makes it a great next step for beginners in sissy play and BDSM to take it to a new level.
Best for sissy nipple play
Fifty Shades of Grey Play Nice Satin and Lace Collar and Nipple Clamps
Fifty Shades of Grey Play Nice Satin and Lace Collar and Nipple Clamps
$25.86
$36.95
You save:
$11.09 (30%)
Proving that bondage play can be elegant, this satin collar is super chic. Wear the silicone-tipped nipple clamps under your clothes to give you and your lover a kinky secret to share. Enjoy the glorious pinch and build up the sexual anticipation.
What customers say: "I already own the FSOG nipple clamps on their own however I will say these are the best nipple clamps I own and I have a few now! With the addition of the collar these are the upgrade I didn't even know I needed".
Add a touch of glamour to your sissy bondage with nipple clamps attached to a satin lace collar. Stimulate, pinch and pull at your sissy's nipples during play or make them wear their collar and clamps throughout the day as a reminder for you both that you're in control. The male feeling pretty while relinquishing control is what sissy play is all about.