7 Best Massage Oils for Erotic Massage
There are few moments where we would say no to a massage. We're guessing the same goes for you and let's be real, why wouldn't you? Kicking back while you're partner smooths out all of those knots and kinks with an erotic massage oil is nothing short of heavenly, especially when it gets you in the mood.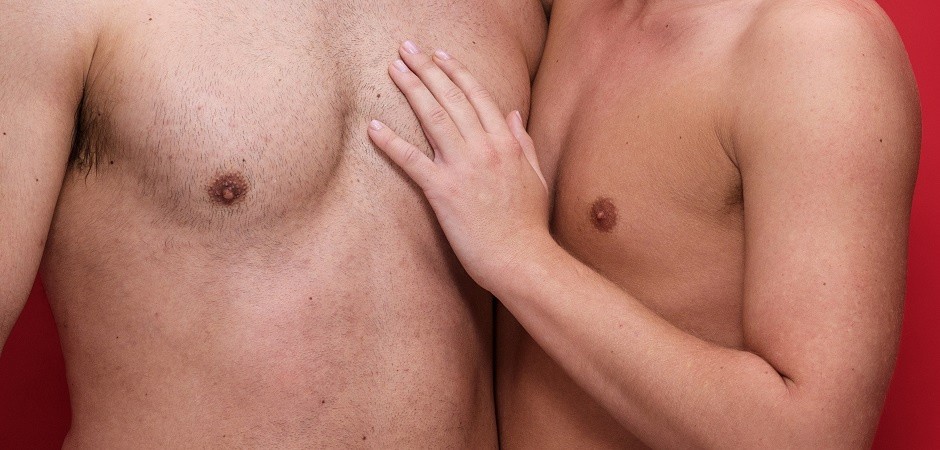 Now, you could try your hand at a dry massage without any oils but the enticing scents and smooth sensations of an erotic oil massage can turn your average rub-down sesh into a sexy, slippery one-way ticket to pound town.
To take the guesswork out of it, we've rounded up the best oils for an erotic massage as well as a few must-haves so you can get straight down to blissful fondling.
Tracey Cox Supersex Massage Oil
Tracey Cox Supersex Massage Oil 100ml
Ignite your lover's senses with this beautifully fragrant massage oil from world-renowned sexpert, Tracey Cox. Made with skin-nourishing natural ingredients, and fragranced with sensual patchouli, smooth it into bare skin for an erotic massage.
What customers say: "I've purchased a few oils in the past and they've always left me sticky and sad, but this one is lovely! The smell is so enjoyable that even the scent is enough to relax you in its own right (also makes you really want to be with someone next to a warm fireplace) and you're not desperate to wash it straight off".
One of the most popular massage oils on Lovehoney was created by our resident sexpert, Tracey Cox. She's been working as a sex and relationships writer for over 30 years so you can bet she knows a thing or two about a sex oil massage. The fragrant scent of sandalwood and patchouli is infused into the non-greasy liquid to give your skin moisturised and lush sensations from top to tail.
Lovehoney Sweet Caress Massage Oil Gift Set
Lovehoney Sweet Caress Massage Oil Gift Set (3 x 30ml)
Give the gift of massage with this set of scented and kissable massage oils. Choose from seductive strawberry, cheeky cherry, and fragrant vanilla, for sensual massages with a sweet reward for the masseur.
What customers say: "Smells and tastes divine".
Whoever said bad things come in threes obviously never saw this cheeky little gift set. Oil up with a cherry, vanilla or strawberry flavour that will leave the skin smooth and ultra kissable. Be sure to warm it up in your hands before massaging it into your lucky lover's skin. This is foreplay at its finest.
Lovehoney Oh! Hot Massage Rocks
Lovehoney Oh! Hot Massage Rocks
Before you get your rocks off, scoop up a handful of these smooth pebbles and treat your partner to a sensual massage. Perfect for temperature play, the tactile texture and heat of the Hot Massage Rocks feels incredible against skin.
What customers say: "These are so great, me and my partner love these. They always lead to a sensual night exploring each others bodies. Can heat them up to a temp that suits you. Gentle on skin and super relaxing to use. Variety of different sized stones so you can choose from small to large for your need or wants".
Did somebody say spa role play? For an ultimate luxury experience (and a chance to get into temperature play), hot massage rocks are a must-try. Use these smooth stones as a massager for your partner or heat them up in a pot of boiling water to explore the various heat sensations against their skin. Pair them with a sultry scented massage oil and be sure to check their temperature before use.
Sliquid Organics Serenity Massage Oil
Sliquid Organics Serenity Massage Oil 125ml
Made with organic extracts and vegan-friendly ingredients, Sliquid Serenity is a luxurious massage oil that de-stresses and invigorates the mind and body. Drizzle a little of the vanilla scented oil onto bare skin to experience its sensual benefits.
What customers say: "I bought this oil for myself and my boyfriend to use for sensual and non-sensual messages, and it's incredible. Smells beautiful, feels really nice on the skin. A little goes a long way and it soaks nicely into your skin and lasts throughout a massage without needing to apply more. Love it, worth every penny".
Relaxation and sex go hand in hand which is why a massage makes for such good foreplay. This erotic massage oil is vegan friendly, organic and made to de-stress and invigorate the body. Soothe tired muscles and connect with your partner on a physical level - who knows, it might lead to getting physical…
System JO Massage All-in-One Silicone Lubricant
System JO Massage All-in-One Silicone Lubricant 30ml
System JO's All-in-One silicone based formula is made to take you seamlessly from silky sensual foreplay to more intimate encounters. Use for massage, solo fun, foreplay and sex.
What customers say: "I thought it was a little expensive for the size but the reviews were very good so I bought a bottle and I'm so happy I did! It is a very high quality lube, both for vaginal and anal sex, and it lasts so long. It's very oily but doesn't stick or smell and keeps things gliding without friction, even without adding more, as you would with other lubeRead more about review stating Top quality lube!s. It almost does not feel like lube, it just lubricates, it's brilliant".
In the heat of the moment, having different bottles for your lube and massage oil can get messy and even problematic if you mistake one for the other. System JO knows that massages and sex go together like wine and cheese so they've come up with a two in one solution. The best part about it? There's no need to waste time scrambling to get your lube out when your massage starts to heat up.
Earthly Body Tropical Trio Massage Candle Set
Earthly Body Tropical Trio Massage Candle Set (3 x 57g)
Work these super-sweet scented massage candles into your foreplay routine, and you'll have your lover eating out of the palm of your hand in no time. With 3 fruity flavours to choose from, it's oh-so-easy to create a cocktail for all the senses.
What customers say: "These candles are everything you need to start your night off right. They smell delicious and the heat feels amazing on your skin. We both enjoy using it on each other and I would definitely recommend for anyone looking for a way to heat things up. Low star rating for 'his' enjoyment as both female.".
Set the mood step-by-step with these trés sensual massage candles. Start by lighting them up, wait for the oil to melt and pour it over your partner's body. Let the erotic oil massage begin and see where the irresistible scent and feeling takes you. The tropical gift set has banana, mango and pineapple flavours. Just try not to have a taste.
These candles are made with a very low melting point so they shouldn't get too hot but we recommend still checking before laying it all out on your partner's skin to make sure. Unless you're both into extra hot temp play, you do you.
DONA Restore Peppermint and Eucalyptus Massage Oil
DONA Restore Peppermint and Eucalyptus Massage Oil 120ml
If your massage sessions have been missing a little extra energy lately, DONA's Restore is just the oil you need. Blending the refreshing scent of eucalyptus with bright, awakening peppermint, it's ideal for uplifting, energising strokes.
What customers say: "As usual my lovehoney delivery arrived right on time in a very innocent looking brown box.This massage oil is a great product. The scent is a really nice mild mint, reminiscent of a certain mint with a hole! Texture is quite thin and I was concerned that there would be enough "slip". I was wrong".
The combination of peppermint and eucalyptus in this oil also makes it one of the best oils for an erotic massage. Aromatherapeutic scents and vitamin-rich oils are sure to have your body feeling relaxed and your mind zen. Perfect for a slow and stimulating massage whether you're feeling lusty or not.