5 of the Best Entry-level Sex Toys for Couples
Incorporating toys into sex either with a partner or on your own can feel intimidating, exciting and sometimes, overwhelming.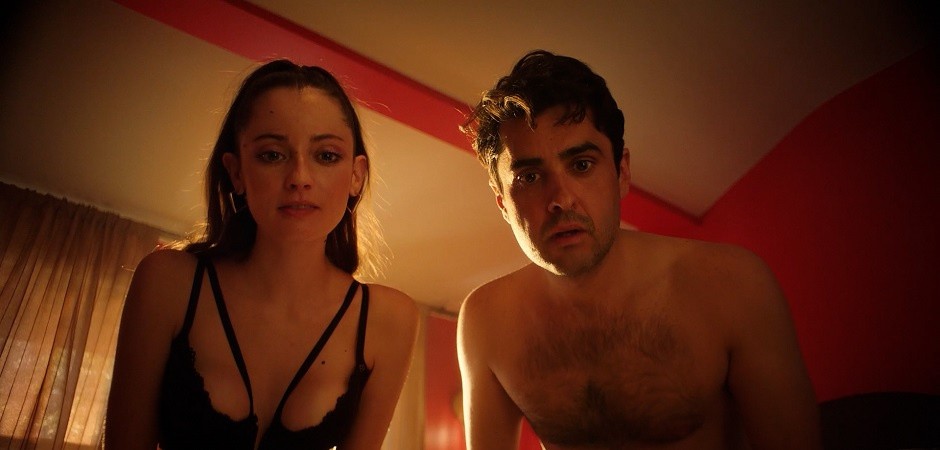 If you haven't used toys before it can be confusing to decide on which one is right for you, let alone for when you're with your partner or partners as well.
As someone who loves using toys solo and with my partners, I have a few recommendations on which products are fantastic for getting started with.
My main tip? Have open and honest communications with your partners before you engage in any type of toy play and make sure you are both comfortable before purchasing or trying anything new. Having conversations like these can be a really invigorating (and sometimes arousing) next step to figuring out what you like, what your partner likes and how you can enhance your sex life together.
The Womanizer
Womanizer Starlet 2 Rechargeable Clitoral Suction Stimulator
$83.96
$119.95
You save:
$35.99 (30%)
Don't stand for average orgasms – prepare for thrilling sensation with Womanizer's upgraded Starlet. Offering 4 tremble-inducing intensity levels for your clitoral delight, the new Starlet is now waterproof, with two control buttons for precise pleasure.
What customers say: "Buy this now! It will change your whole outlook on life. I've always enjoyed sex and self play but never have i ever made myself squirt before. It was a bit of a shock the first time I used this but oh my god I can't stop now".
This is the product I would recommend time and time again for vulva-owners, especially if you are nervous to get into toys. If you haven't explored penetrative play in any capacity, or suffer from pain during sex or solo play, this toy is great as it's used externally.
The Womanizer sits around your clitoris and provides stimulation by gently—or more forcefully depending on what level you choose on the control buttons—blowing and sucking pulses of air onto your love button. I use this toy for solo and partner play but there are many different versions of the Womanizer depending on your budget and colour preferences.
Handcuffs
Bondage Boutique Soft Handcuffs
$17.46
$24.95
You save:
$7.49 (30%)
Keep your wriggling lover under control with Bondage Boutique's super-soft wrist cuffs. Linked by swivel lobster clasps, these secure, lightly padded restraints make a sensual, non-intimidating addition to S&M play. Being tied up has never been so comfy!
What customers say: "Bought this as a first little taster of this style of item. Very easy to use which was a great benefit. Very comfortable on as they are soft. Very good for abit of fun without been intimidating. Highly recommend, especially as a first pair".
The first time I used handcuffs was with someone I was casually sleeping with. It was a great way to add in something fun and exciting we both felt comfortable with and were into which is key when trying a new type of play.
You can use handcuffs to simply restrict the hand movements of the wearer or to attach yourself or your partner to a bed frame. The other person can then have control over the restrained partner's pleasure, focussing on not just the genitals, but other erogenous zones as well.
When safely used, handcuffs can be an exhilarating way to begin to explore kink, submission and dominance if they are things you are wishing to get into. It's also a toy you can use with multiple partners safely and hygienically. Interested in trying more in this area? Blindfolds, nipple suckers or clamps, and bedroom sex toy dice could be equally as thrilling for you.
Strokers
Lovehoney Head Master Double Texture Blow Job Stroker
Blow their mind with this double texture blow job stroker. An open-ended flute allows you to tease and please all the way down his shaft giving them incredible sensations, whether it's improving manual pleasure or miming oral strokes. Lube up and go!
What customers say: "Absolutely incredible purchase. Makes masturbating feel like sex. I'll never masturbate without it".
I bought this along with a Fleshlight for one of my partners and we have continually used it in our sex life and he has used it on his own. It's been such a great addition to our sex lives, especially when we were trying different things out for the first time.
It gives winning textures and sensations for penis-owners during sex and is particularly excellent for handjobs and blowjobs. It's easy to use, small and discreet and adds an extra level of enjoyment to your partnered sex life. Make sure if you grab this one you also grab a bottle of lube as this toy requires a lot for it to feel really sensational.
Butt Plug Kits
Lovehoney Get Started Beginner's Anal Kit (4 Piece)
$47.96
$59.95
You save:
$11.99 (20%)
Navigate the beaded, buzzing world of anal play with this beginner's kit. Four toys treat your new bot on the block to nerve-tingling sensations, with added vibrations for that extra-pleasurable oomph. A value-for-money gift for first-timers.
What customers say: "This little set is amazing for beginners of anal play. My husband was a little apprehensive to begin with but soon got into it and they've soon soon become our go to toys".
Anal play can often feel intimidating when you're not really sure how exactly to get started. Cue this beginner's kit!
These toys are small, flexible and can help train you to feel comfortable with trying anal play. Make sure you lube up (as always) with this one and get yourself the anal kind for thicker, longer-lasting comfort.
I also highly recommend doing this with someone you trust or practise on your own first, especially if you are feeling nervous about it. The toys range from small to large, with different levels of stretching, and two come with vibrator functions for some buzzing butt fun.
Pegging Kits
Lovehoney Beginner's Unisex Strap-On Harness Kit with 5 Inch Pegging Dildo
Pegging pleasure awaits with this perfectly proportioned strap-on set. Adjust the strong harness to fit, then indulge your penetration desires with the lusciously smooth silicone dildo, which curves up to gratify your internal hot spots with ease.
What customers say: "This is exactly what we were looking for. Just the right size to achieve high levels of stimulation without having to do too much prep work. High quality materials, confortable for wearer and receiver alike. We love this product".
This kit is great for you and your partner(s) to get into pegging and strap on play. The harness is machine washable, comes with a non-intimidating 5-inch dildo and allows you to insert a bullet vibrator into the inside of the harness for the pleasure of whoever is wearing it. Pegging and strap-on play is so much fun and this is an awesome but comfortable way to start for all involved.